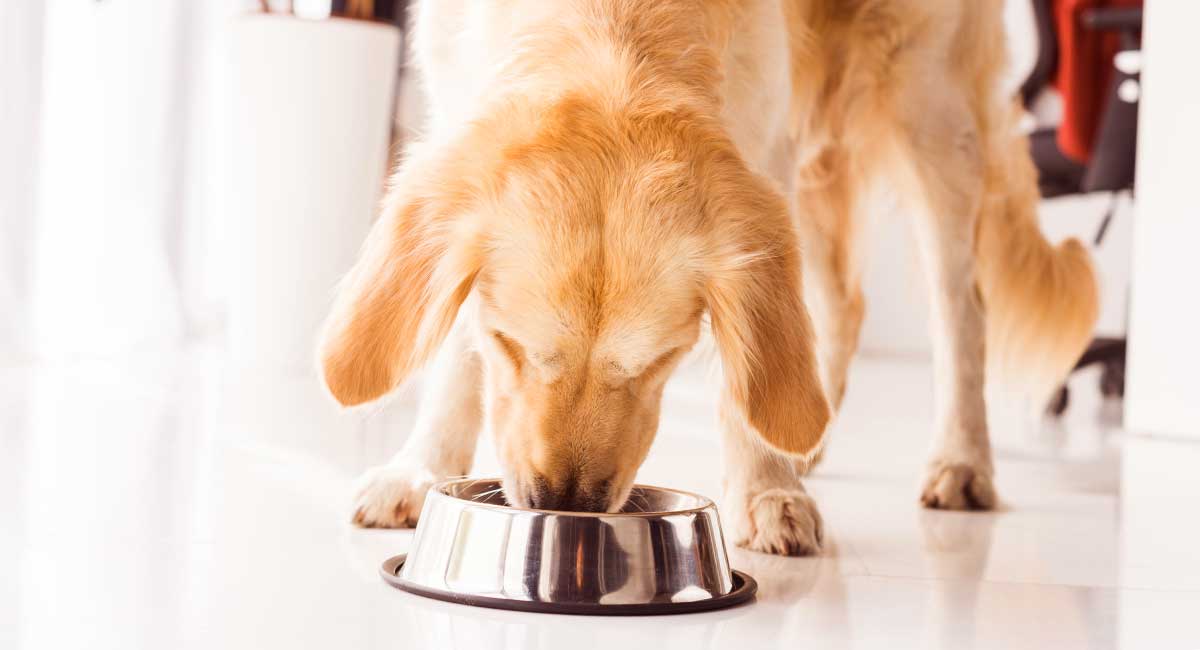 The best dog food for Golden Retrievers contains good quality protein and plenty of vegetables.
Things that should be avoided in their food include common allergens, artificial preservatives and flavorings, and ingredients of uncertain origin.
This is a large, active dog famous for her intelligence and loyalty.
And the food you choose needs to reflect their activity levels and size.
Products included in this article were carefully and independently selected by the Happy Puppy Site team. If you decide to make a purchase from one of the links marked by an asterisk, we may earn a small commission on that sale. This is at no extra cost to you.
Golden Retriever Dog Food Choices
There are a lot of things to think about when choosing what to feed your beloved friend.
Of course, maintaining health is a major factor. You may also need to consider convenience, especially if you are traveling, and cost.
You will find many high-quality foods that come as dry foods, wet foods, grain free foods, raw foods and "complete" foods.
In the end, most can work out well, and if a concern arises, you can always gradually shift and try something different.
We hope we can help in your decisions by offering some of our favorites in each of these categories!
Best dry dog food for Golden Retriever adults
Dry dog food — it's probably what many think of first when thinking of dog food. Those dry kibbles that you may have tried as a kid.
The benefit to a high quality food in this category is convenience. All the nutritional needs are already calculated and planned for you.
It is easy to carry and portion out while on the road or trail, and can be left in a bowl all day for free-feeding.
The crunchy texture also helps to clean dogs teeth.
Rachael Ray Nutrish
Based on wholesome ingredients you would recognize as food, this is an appealing choice* to feed your furry friend.
It contains venison, and no fillers or artificial preservatives and all the nutrients needed to keep your pal feeling great!
Taste of the Wild Grain Free
This dry dog food* for large dogs is packed full of salmon with all it's omega-3 goodness.

It is also grain free and contains probiotics and chicory root to help maintain your dog's digestive health.
Merrick Grain Free
The main ingredient of this food* is real chicken.
It's a complete diet, so should meet all the nutritional needs of your adult Golden Retriever.
Best wet dog food for Golden Retrievers
Some older dogs may have dental or appetite issues that make eating dry food a challenge.
And, really, who doesn't like a smooth sauce with their meal?
Wet foods can be complete foods, but can also be served as "gravy" over a dry food to make it more appealing.
They can work well for travel by car, as the Retriever is large enough to eat a full can at once.
Nutro Grain Free Adult
Nutro makes a wet food* which is sure to delight your dog's taste buds and body.
It is full of wholesome natural ingredients, and does not contain any by products, wheat, corn, or soy, or artificial preservatives, colorings, or flavors!
Blue Buffalo
Based on Salmon and sweet potato This all-natural wet food* should be a delight for your pup!
We love the fish, and the absence of by products and fillers. It also comes in a few other flavors, so you can mix it up!
Instinct Healthy Cravings
Designed to be used as a treat or topper to dry food, this all natural choice* follows relatively simple recipes.
It can add a little extra boost of protein if your dog is needing it!
Best raw dog food for Golden Retrievers
The idea behind a raw diet is to mimic as closely as possible a natural canine diet.
Raw diets can involve feeding raw meat and bones and vegetables or dehydrated foods that have some of the benefits of raw, but also the benefits of convenient storage and transport.
Sojos Complete Natural
If you're short on time, but still want to feed a raw diet, check out this complete freeze-dried food!* You only have to mix it with water, allow it to soak for about 15 minutes, and then serve it up to your pup!
We really feel confident knowing the simple ingredients and that none come from China (which has been a source of contaminated pet foods).
Ziwi Peak Air-Dried Dog Food Recipe
This complete and balanced all raw formula* containing wild-caught mackrel may be one of the best foods for the needs of a Golden Retriever.
It is grain free without including any of the legumes that might be of concern for the heart.
Chewy's Freeze-Dried Raw
Yet another raw yet complete and balanced food.* This comes in a variety of flavors.
These patties can be served as-is or rehydrated prior to meal time.
Best grain-free food for Golden Retrievers
As a breed that is prone to allergies, avoiding grains (which are common allergens) may be necessary. Fortunately, there are many great options available.
Something you will want to be aware of if choosing a grain free diet due to allergy concerns is that the FDA has recently warned of a pattern of dogs eating certain grain free diets developing a kind of heart disease called dilated cardiomyopathy.
The commonality of these cases is that the foods contained legumes (like peas, lentils) in 93% of cases or potatoes in 42% of cases.
TruDog: Feed Me
Grain free, and without any legumes, we love this canine superfood!*
It contains no fillers, is raw as a bonus, and comes in several flavors.
Blue Wilderness High Protein
This grain free dog food* is based on duck meat.
It could be a good choice for a grain-allergic dog!
Best food for Golden Retriever puppy
As previously mentioned, since Golden Retrievers are a larger dog breed, they are more predisposed to hip and elbow dysplasia.
Starting your puppy off right with a high-quality puppy food geared towards larger breeds will help ensure he grows up to be a healthy adult.
Furthermore, foods that have less calcium and phosphorus will assist with a gradual bone growth in your puppy as he heads towards adulthood.
This should also help to reduce the chances of sudden growth spurts that could cause hip and elbow dysplasia in your Golden Retriever as he ages.
When looking for a high-quality dog food, keep in mind that the best food for Golden Retriever puppy contains at least 22% protein and 8% fat.
Your Golden Retriever puppy will also need to be fed at least three times a day and should not transition to adult dog food until he is one-year-old.
To learn more about the best food for Golden Retriever puppy, visit us here.
Blue Wilderness Puppy Food
This is another great choice* from blue wilderness, this time for puppies.
The main ingredient in this one is high quality chicken, a great source of nutrients for a growing puppy!
Diamond Naturals Puppy
This food* is perfect for younger Golden Retrievers.
This puppy food contains plenty of healthy fatty acids, to help maintain your young pooch's sensitive skin.
Taste of The Wild
If you like the idea of feeding your puppy a food based on wild game, check out this one by Taste of the Wild!* We love that it has high omega 3 wild game as a major ingredient.
It also has specific probiotics to start your puppy off on a good track for digestive health. This may be the best food for Golden Retriever puppy!
Best dog food for Golden Retrievers seniors
Blue Buffalo
A great natural food choice* for your aging dog.
This one covers all the bases with only high quality ingredients. It contains glucosamine and chondroitin to help keep your older dog's joints strong.
Nutro Max Dog Food
Carefully sourced wholesome ingredients form the foundation for this natural senior dog food.* It contains no soy, wheat or corn, chicken by-products, or artificial preservatives.
In addition it is GMO-free!
ORIJEN Dry Dog Food
Orijen senior dog food* contains a high percentage of fresh meat protein and some fruits and vegetables.
Thus, this is a great option for a higher protein natural senior dog food. It is grain free as well.
Best food for Large Dogs
Smack Pet Food Organic
A raw food* that is a whopping 55% wild salmon, this would be a great choice for any Golden Retriever.
Omega 3 fatty acids in fish can help prevent or treat joint problems and diabetes, and keep a coat luscious. It contains simple wholesome ingredients.
Diamond Naturals Adult
This dry dog food* is packed with high quality protein.
It also contains vitamins and minerals, including omega 3s, so your dog gets the nutrition they need.
Best food for dogs with Joint Problems
If your dog already has arthritis or joint pain, can diet really help?
Yes!
One of the major factors that makes arthritis more debilitating (even degenerative osteoarthritis) is inflammation.
It turns out that foods can have a fairly significant impact on inflammation.
Things to look for for a dog who has joint problems are a LOT of omega 3 fatty acids and possibly glucosamine and chondroitin.
The omega3 fatty acids create an anti-inflammatory effect.
The glucosamine and chondroitin are for a different reason. They can help strengthen the cartilage in the joints.
AvoDerm Natural
This recipe* contains natural glucosamine and chondroitin.
It is also grain free, which may be helpful if a grain allergy is contributing to your dog's pain.
Wellness Complete Health
This food by Wellness Complete* covers the bases for joint health in a large dog.
It contains adequate omega 3s and added glucosamine and chondroitin.
How much should I feed my Golden Retrievers
A healthy Golden Retriever should weigh around 55-75 pounds and will require 989-1,740 calories per day depending on how active the dog is.
As a general rule, if your Golden Retriever is less active, lower his calorie intake. If he is more active, raise it.
For the most part, a healthy amount of food for your Golden Retriever will be anywhere from 2 to 2.5 cups of dry dog food per day.
Therefore, a basic Golden Retriever food guide would be:
1 cup of dog food at breakfast time.
1 cup of dog food at dinner time.
Since most Golden Retrievers have pretty insatiable appetites, it can sometimes be difficult to determine if they have eaten enough or not.
For this reason, it is best to have your adult Golden Retriever on a feeding schedule in which you measure his food based on his activity level, his weight, his age, and his overall health.
Doing this will help you to avoid obesity and the potentially deadly health risk of bloat.
Managing Bloat
Because bloat is typically caused when a Golden Retriever eats too big a meal at once, we recommend splitting your Golden Retriever's meals up into smaller portions and feeding him several times throughout the day instead of just one large meal.
If you are concerned about bloat, you can order specialized food bowls that will help your dog to eat slower.
You can also eliminate exercise directly after meal time and limit excessive drinking of water during meals or right after exercise.
Golden Retrievers Weight and Diet
An adult Golden Retriever should weigh between 55 and 75 lbs, females typically being on the lighter side and males on the larger side. With a dog this large, the best way to measure is at the vet's office.
Obesity is a very common concern in this breed and can be the root of many serious health conditions.
We have a more in-depth guide to overweight Golden Retrievers that may help. So how do you know if your dog is too thin, too fat, or just right?
One simple and quick check is to wrap your fingers around his rib cage. You should be able to feel the shape of the ribs, but they should not be prominent.
Also, when looking down on your standing dog from above, you should see an indentation between the rib cage and the hips. Again this should be visible, but not prominent.
If you are concerned about the weight of your dog despite maintaining a healthy exercise and feeding routine, it is appropriate to seek the advice of your vet.
Many health conditions can affect a dog's weight, and it is always better to get things back on track sooner rather than later.
Best Golden Retrievers Food For Weight Loss
One major difference in weight loss food is that it contains more soluble and insoluble fiber. Fiber helps your dog to feel full with fewer calories.
Here are a few weight-loss-oriented foods you might try:
Blue Buffalo Life Protection
This weight loss food* made by Blue Buffalo contains less energy in the form of fat.
It still has all of the benefits of this premium natural brand, including lack of artificial colors and preservatives.
Blue Buffalo Wilderness
This food* reduces calories from fat to assist with weight loss.
It still contains plenty of healthy protein and antioxidants.
Best Dog Food For Golden Retrievers to Gain Weight
Food to help your dog gain weight should be high in concentration of protein and fat. Puppy food actually would work well in many cases. Of course, if it is not obvious, you will also want to check in with your vet to find out why the pup is too thin.
Crave Grain Free Adult Dry Dog Food With Protein
Based on real fatty fish, this is a high-protein, yet natural choice* for helping your dog gain healthy weight.
It lacks chicken by products and corn, wheat and soy.
Best Dog Food For Golden Retrievers With Sensitive Stomachs
As with many breeds, Golden Retrievers can be prone to a sensitive stomach. This can lead to weight loss. In addition to consulting with your vet, it might help to try different food.
Here are some factors that can lead to a sensitive stomach in dogs:
The kind of protein (Try changing from chicken to fish)
Insufficient fiber (Beet pulp, inulin, and psyllium husk are common sources of extra fiber that may be added to dog food)
Too much fat (Maybe you can relate to a heavy feeling in the stomach after a meal with a particularly high amount of fat? It tends to be slower and harder to digest than protein or carbs. Switching to food with less fat may help your pup feel better after meals.)
A few other things to note, if you are feeding a from-scratch or raw diet, you will want to double-check to be sure it is covering your dog's needs for vitamins and minerals.
If you are feeding your dog a commercial food, you may want to do your best to be sure the ingredients are of high quality, and unlikely to be tainted.
Ps For Dogs
This food* is simple and tasty! It does not contain any of the most common allergens.
It is based on lamb, and is gently dehydrated to preserve nutrients.
Best Dog Food For Golden Retrievers With Allergies
Golden Retrievers are especially prone to allergies and it isn't uncommon for many Golden Retrievers to be sensitive to certain dog foods.
Studies show that grain-free foods are best for Golden Retrievers who suffer from skin allergies. Low-quality dog foods that contain a lot of soy, corn, or wheat also contain more pesticides and herbicides that can irritate and worsen allergies in your dog.
On the flip side, foods high in healthy fats and Omega 3 oils will help to keep your Golden Retriever's coat looking its best and allergies that cause skin irritation at bay.
Here are our recommendations for the best dog food for Golden Retrievers with allergies:
Sportmix
This dog food* is fish-based!
Fish are rich in omega 3 fatty acids dogs need to maintain their coats. Omega 3s can also help with allergies and arthritis.
Wellness CORE
This Grain-free formula* is all natural.
All the protein sources in this food are premium. No by-products!
Best Food For Mini Golden Retrievers
A miniature Golden Retriever will have many of the same nutrition needs as her full-sized cousin.
A few points of difference:
Obviously, she is smaller! That means she needs less food to stay healthy
She should definitely not fit into the weight range we mentioned above!
If you are concerned about your miniature Golden Retriever's weight, check with your vet.
Here is a food with smaller bits that may be a better fit for your miniature Golden Retriever pal.
Wellness Simple Natural
Limited ingredients keep it simple and easier to digest in this natural food.*
As a bonus, it is based on salmon for healthy fats and protein.
Best dog food for Golden Retrievers
The Golden Retriever, as a large and highly active dog needs a large amount of good quality food.
The recommendation of the National Research Council of the National Academies is for an intake between 989 and 1740 calories per day.
Larger, more active dogs will be on the high end of this spectrum while smaller or less active dogs will be on the lower end.
Young dogs who are still growing need additional nutrition to support their growth.
Older dogs, as they become less active will also need less food. You will want to pay attention so your older dog does not gain too much weight.
Protein
As meat is a natural part of the omnivorous canine diet, most dogs thrive on a diet which contains plenty of high-quality meat protein.
If you are looking at the label of a prepared food, you will want to see that meat is among the first three ingredients.
Beware of dog foods that list carbohydrates in the top three ingredients. If this is a "balanced and complete" food, that is likely a sign it is of low quality and not optimal for your dog's well-being.
The best dog food for Golden Retrievers will contain whole meat proteins, such as chicken, fish, lamb, beef or wild game.
Healthy Fats
Healthy fats are an essential part of a healthy diet, for both dogs and humans.
Which kinds of fats are healthy fats?
One kind of especially healthy fat contains omega-3 fatty acids.
Fish and flax seed both are great sources of omega-3 fatty acids.
Animals which have been raised on pasture or wild grazing also have higher amounts of omega 3 fats in their body.
A food based on fish or wild game will tend to have higher amounts of omega 3 fats than one based on grain-raised chicken or beef. Fish oil is also commonly added to higher quality Golden Retriever dog foods.
Omega 3 fatty acids are great for maintaining a silky coat. In higher amounts, they can also somewhat reduce or prevent inflammation and illnesses based on too much inflammation like allergies and joint problems.

Complex Carbohydrates
As long as complex carbohydrates are the fourth or fifth ingredient in your Golden Retriever's dog food, you're A-Okay!
If you're feeding your Golden Retriever a high-quality dog food with the right percentages of proteins and fats then the number of carbohydrates should be low enough for you not to worry about it too much.
The most important thing is to be sure your dog's food doesn't contain fillers such as soy, wheat, corn, or high amounts of sugar.
As Golden Retrievers can be more susceptible than other breeds to diabetes, you will want to be sure to limit any refined carbs — especially in "people food" or treats you may share with your dog.
Golden Retrievers Health and Diet
Golden Retrievers are prone to several diseases which can be affected by diet. These include: Allergies, obesity, cancer, diabetes, hypothyroidism, arthritis, and bloat.
Allergies
Golden Retrievers can be susceptible to allergies of all kinds, including those to foods and those that affect the skin. Diet can definitely play a role.
A diet high in omega-3 fatty acids can lead to a lower overall level of inflammation in the body and reduce the severity of symptoms.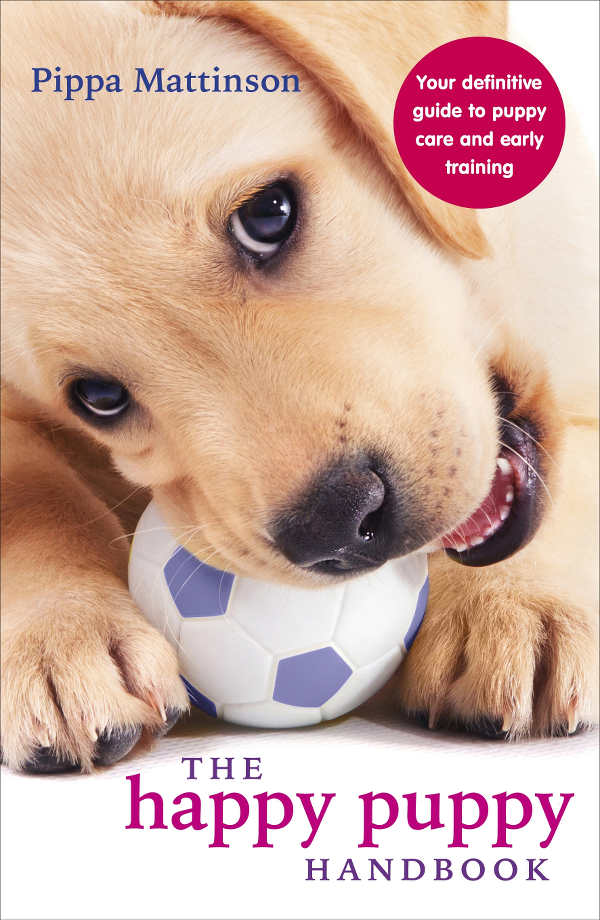 Removing any foods your dog is allergic to can also help.
Many allergies can be linked to lower-quality dog foods as a result of filler additives like corn, soy, and wheat.
It might be best in this breed to consider starting off with a diet limited in these commonly-allergy-inducing fillers. Prevention is usually much better than trying to manage a condition once it has started.
If foods are playing a part in your dog's allergies, a grain-free or limited-ingredient complete food may be required.
It could also be a possibility if you have the time and inclination to make your dogs food from scratch, specifically limiting any known allergens.
Obesity
Dogs can become obese just like humans. Despite their high activity levels, Golden Retrievers can be among the more susceptible breeds.
Prevention is of the most importance here. Damage is happening as soon as your dog becomes overweight. Obesity also increases your dogs risk for many of the diseases to which this breed is prone.
To reduce the risk of obesity, feeding a high quality food as we have described above, and ensuring your pal has lots of time to exercise can help.
You might put a special emphasis on omega 3 fatty acids as inflammation is a part of the cascade toward obesity.
There are also classes of chemicals that are known to trigger obesity (despite lifestyle) in animals and humans.
Feeding a higher quality food from more trusted sources is more likely to avoid heavy contamination with these "obesogens."
If your dog is among the 60+% of this breed who has already gained too much weight, then a few things can help. 1) Switching to a less energy dense food, and 2) Gradually increasing your pup's exercise levels.
Cancer
Being more susceptible to cancer than many others may show that dealing with the injuries from carcinogens is not a strong suit of this breed.
Thus, a bit more care might be reasonable to avoid contact with toxins and to avoid the pro-cancer state of being obese.
There are also plant substances which appear likely to help prevent cancer. Including plenty of fruits and vegetables in your dog's diet will provide these.
Once a dog has cancer, the main concern in many cases will be in maintaining an adequate weight. For this, more energy-dense food can be helpful.
Diabetes
The Golden Retriever is more prone than other breeds to diabetes.
As most diabetes in dogs is Type I, where the pancreas fails to make insulin, it is unlikely that any specific diet (aside from a high-quality and balanced one) would reduce the risk.
If a dog does get diabetes, eating a balanced diet on a regular schedule is important. It is also important to avoid feeding treats or "people food" that contains sugar.
Renal Dysplasia (Kidney Failure)
This breed can be prone to a type of kidney failure that is inherited. Aside from eating a generally balanced and healthy diet, there is not much that can be done with food to prevent this illness.
A dog who has renal dysplasia will need a diet that is lower in phosphorus, sodium, and protein.
They may also benefit from added with fish oil. If your dog has a kidney problem, you should check with your vet for personalized recommendations.
Hypothyroidism
If your Golden Retriever gains weight suddenly and seems to slow down in energy, it could be a sign that his thyroid gland is not producing enough of its hormone.
If you are feeding your Golden Retriever dog food that is healthy and he is exercising regularly but is still gaining weight, we recommend a trip to the vet as soon as possible.
A deficiency of iodine, which is needed to make thyroid hormone, can cause hypothyroidism.
This should not be a problem with a complete commercial food, but could arise with a homemade food plan.
This kind of hypothyroidism can be fixed by getting enough iodine back into the diet.
Unfortunately, hypothyroidism is a common ailment in the Golden Retriever and even a proper diet won't be enough to cure this disease. He will need vet care and medicine.
Joint Problems
As a large dog, the Retriever has a tendency toward hip dysplasia and arthritis.
These are mostly structural problems. There is nothing specific needed in food for prevention aside from a generally high quality diet as we have discussed.
Dogs with these conditions may benefit from supplementation with glucosamine / chondroitin and fish oil to support the joints.
Bloat
A stomach distended with gas, fluid and food… doesn't sound very pleasant, does it?
Up to a quarter of large breed dogs will experience this in their life. It can be more than unpleasant, even life-threatening.
So how can it be prevented? Some theorize that dry food may be contributing.
A dog experiencing acute bloat will need a break from food until symptoms resolve and a trip to the vet.
Best Dog Food for Golden Retrievers
So we have looked at a number of foods for Golden Retrievers in all stages of life in order to find the best dog food for Golden Retrievers.
Remember, no Golden Retriever is exactly the same and what works for one may not work for the next.
Still, we hope this article and the list of our favorite healthy dog foods help you to keep your Golden Retriever happy and healthy for the rest of his days!
Do you have a Golden Retriever? What has worked well for food for you? Leave us a comment below and let us know.
Affiliate link disclosure: Links in this article marked with an * are affiliate links, and we may receive a small commission if you purchase these products. However, we selected them for inclusion independently, and all of the views expressed in this article are our own.
References and Further Reading
Glickman et al. The Golden Retriever Club of America National Health Survey.
Holly Nash, DVM, MS. Bloat (Gastric Dilatation and Volvulus), Veterinary Services Department.
Mlacnik, et al. Jurgen Zentek, DVM, PhD. Effects of Caloric Restriction and a Moderate or Intense Physiotherapy Program for Treatment of Lameness in Overweight Dogs with Osteoarthritis, Journal of the American Veterinary Medical Association.
Moreau et al. 2013. Effects of feeding a high omega‐3 fatty acids diet in dogs with naturally occurring osteoarthritis. Journal of Animal Physiology and Animal Nutrition.
Mueller et al. 2004. Effect of omega‐3 fatty acids on canine atopic dermatitis. Journal of Small Animal Practice.
National Research Council of the National Academies Your Dog's Nutrition Needs: A Science-Based Guide for Pet Owners.
Anu Rahal et al. 2014. Phytonutrients and Nutraceuticals in Vegetables and Their Multi-dimensional Medicinal and Health Benefits for Humans and Their Companion Animals: A Review Journal of Biological Sciences.
Roush et al. 2010. Multicenter veterinary practice assessment of the effects of omega-3 fatty acids on osteoarthritis in dogs. Journal of the American Veterinary Medical Association.
Roush et al. 2010. Evaluation of the effects of dietary supplementation with fish oil omega-3 fatty acids on weight bearing in dogs with osteoarthritis. Journal of the American Veterinary Medical Association.
Ryan, Elizabeth P., Forster, Genevieve Michele, 2015, Dietary modulation of canine metabolism for obesity management and cancer risk reductionDoctoral Thesis, Colorado State University
Scott et al. 1997. Effect of an omega-3/omega-6 fatty acid-containing commercial lamb and rice diet on pruritus in atopic dogs: results of a single-blinded study. Can J Vet Res.
Willis-Mahn et al. Testing for Soy Antigens in Dry Dog Foods Used in Dietary Elimination Trials. Journal of the American Animal Hospital Association.