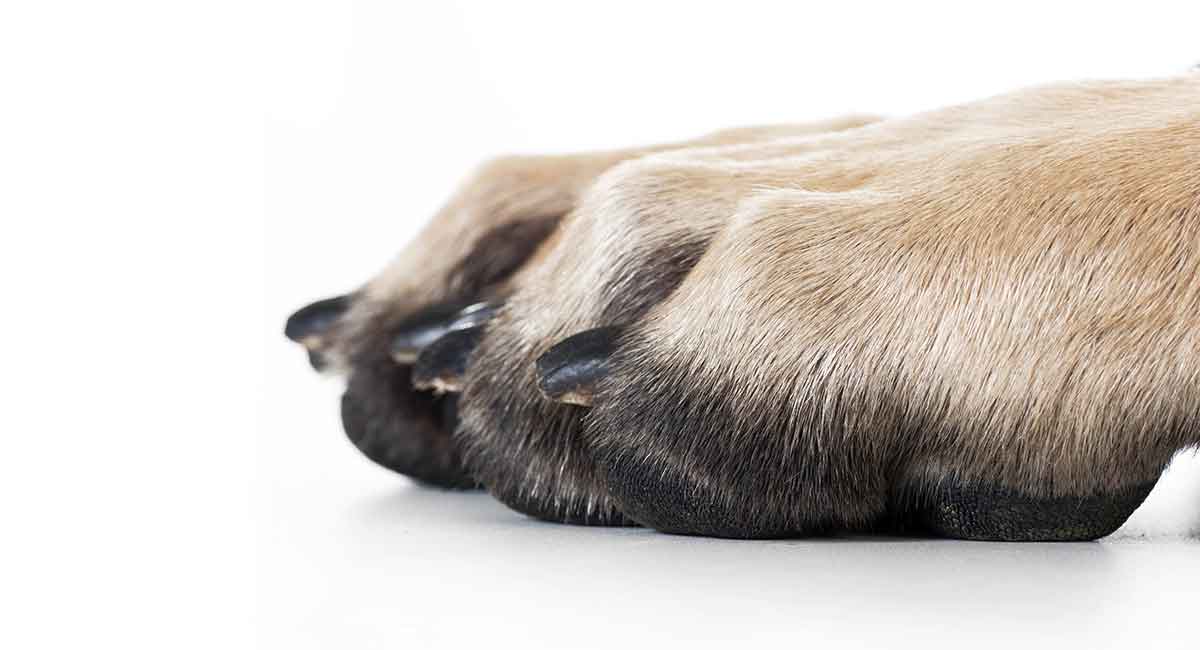 If you have a dog, you'll need to know how to choose the best dog nail grinder.
Trimming your dog's nails can be a stressful experience for both parties!
You can do the job by using a dog nail grinder, making the task easier and avoiding stress.
In this article, we'll look at how to choose the best dog nail grinder.
We'll also give you some great tips on how to use your new dog toe nail grinder.
Products included in this article were carefully and independently selected by the Happy Puppy Site team. If you decide to make a purchase from one of the links marked by an asterisk, we may earn a small commission on that sale. This is at no extra cost to you.
Why Do Your Dog's Nails Need Trimming?
Your dog's nails need to be trimmed on a regular basis.
Allowing the nails to grow too long can lead to ongoing health problems for your pet.
Nails that are too long can cause your pet discomfort as he walks
They can break, allowing infection to enter the foot
And overly long nails can cause damage to the carpets and wood flooring in your home.
Dog Nail Grinder vs Clipper
The two main reasons for choosing a dog nail grinder over nail clippers both concern your dog's comfort.
Many times, clippers can leave jagged, splintered nail edges behind.
Clippers can also place excessive pressure on the dog's nail, causing discomfort.
When using clippers, it can be very difficult to judge where the nail quick ends.
Clipping the nail too short is painful for your dog and can leave an open area where bacteria can enter and set up an infection.
Grinders allow for much more accuracy than clippers.
A grinder places no pressure on the nail, making it easy to gently trim the dog's nails to precisely the right place.
On the downside, a nail grinding tool can be very noisy and create vibrations that some dogs find upsetting.
You must therefore choose a dog nail grinder that's powerful enough to do the job without making excessive noise or vibration.
How to Choose the Best Dog Nail Grinder
There are lots of different brands and styles of dog grinders available, ranging from cheap models for home use to electric grinders that are designed for use by professional groomers and vets.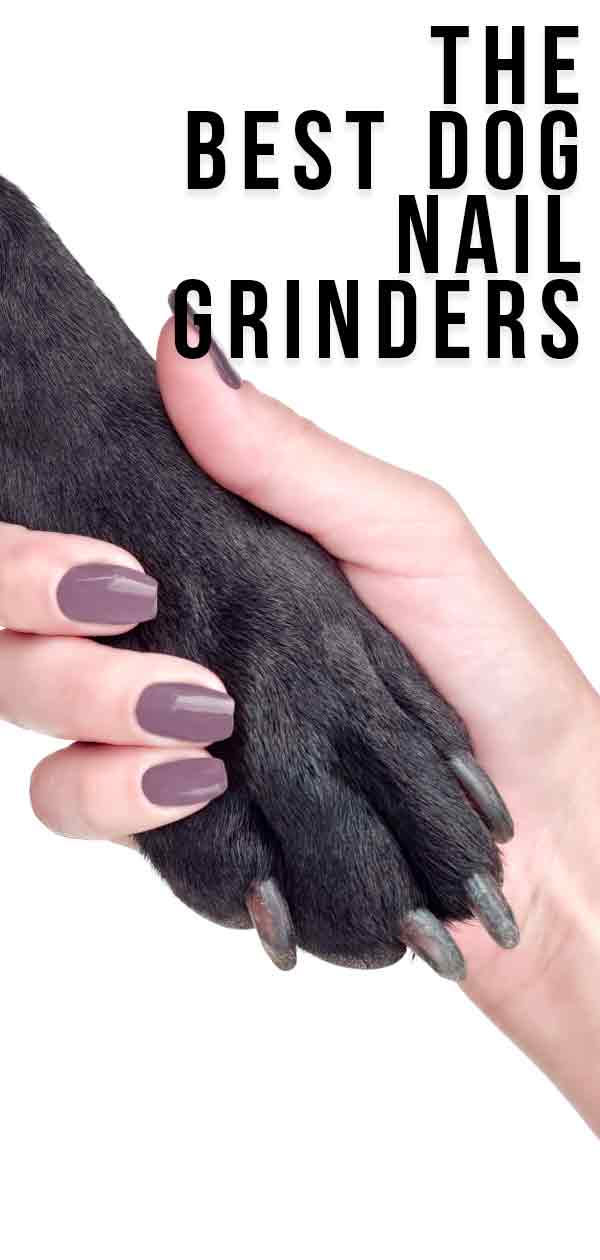 The best dog nail grinder will be one that is quiet, creates little or no vibration, and is easy to use.
If you find your dog toenail grinder easy to use, you'll be more likely to use it regularly to keep your pup's toenails in good condition.
Frequent use means that your dog will learn to accept his pedicure quickly, making the process much easier and stress-free.
Avoid buying a nail grinder that is cumbersome and heavy.
Ideal Features
Ideally, you want a quiet dog nail grinder that has an ergonomic shape and is lightweight.
A decent quality nail grinder will come with multiple grit bands and grinding stones.
It should be simple to switch out components too.
If the nail grinder is battery operated, you should be able to change or recharge the batteries quickly and without fuss.
Nail Grinder for Large Dogs
When choosing a nail grinder for large dogs, pay attention to the grinder power and grit strength.
Large dogs generally have tough nails, so you'll need a grinder that can cope with this.
A grinder with two speed settings is ideal.
Dremel nail grinders like the 7300-N MiniMite* are the Rolls Royce of dog nail grinders!
This model is an Amazon best-seller with hundreds of positive dog nail grinder reviews.
The Dremel boasts 4.8 volts of power, making it powerful enough to work on the toughest of nails.
Two speed settings allow you to adjust the amount of power you need.
The grit bands that are used on the tool's tip come in different degrees of coarseness, so you can adjust the tool for use on small dogs' nails.
The batteries are rechargeable so you won't need to keep buying replacements.
The main drawback to this grinder is that it can be quite loud, so it might not make the best puppy nail grinder.
This best-selling, rechargeable dog nail grinder by Hertzko* comes with a USB recharging cable.
The grinder features a diamond bit head and has three size openings to choose from, depending on your pet's nail size, preventing you from trimming the nails too short.
If you have a very large dog with tough nails, you can remove the cover to expose the whole grinding stone.
The motor is very quiet, making this grinder perfect for nervous dogs and puppies.
Professional Dog Nail Grinder
If you run a dog grooming salon, you'll need to buy the best dog nail grinder your budget will stretch to.
Professional grooming salons handle many different breeds and sizes of dogs, so a versatile, durable tool that does the job quickly and with minimal fuss is crucial.
The URPOWER grinder* is rechargeable via USB.
Once fully charged, the grinder will keep on working for over three hours.
The nail grinding tool has a diamond bit grinder for super-quick and smooth trimming.
The motor is quiet, and the unit can also be muted for ultra-quiet running.
The grinder has three size ports for different-sized nails.
For buyer peace of mind, the manufacturer offers a 30-day money back guarantee and a 90-day warranty.
The ConairPRO is an electric nail grinder* that's been designed with pro groomers in mind and has a price tag that reflects this.
The grinder gets plugged in instead of running on batteries.
Although the cord can limit where you can use the tool, the grinder is much quieter and more powerful than comparable battery powered tools, and it won't run out of power halfway through a trim.
The tip attachment is straightforward to use, and you can also choose to attach a wide range of different grit bands or grinding stones to suit the coarseness of the dog's nails.
Dog Nail Grinder for Small Dogs
The Oster nail grinder* is an especially good choice as a puppy nail grinder or for use with small dogs.
The grinder has a special protective safety guard that prevents you from trimming the nails too short and too close to the quick.
This grinding tool has a very quiet motor, so it's perfect for sensitive dogs.
The dog nail grinder is ergonomically designed and comfy to hold.
This is an affordable, well-designed nail grinder that's ideal for small- to medium-sized dogs and puppies.
This nail grinder by Furminator* one is similar in design to the Oster.
This is a very reasonably priced, two-speed nail grinder that has a useful clear nail guard feature to prevent you from grinding the nails too short.
The Furminator also has a very handy LED light at the tip of the tool, enabling you to see what you're doing and making grinding easier and safer.
As this grinder is not very powerful, it's only suitable for small dogs and puppies.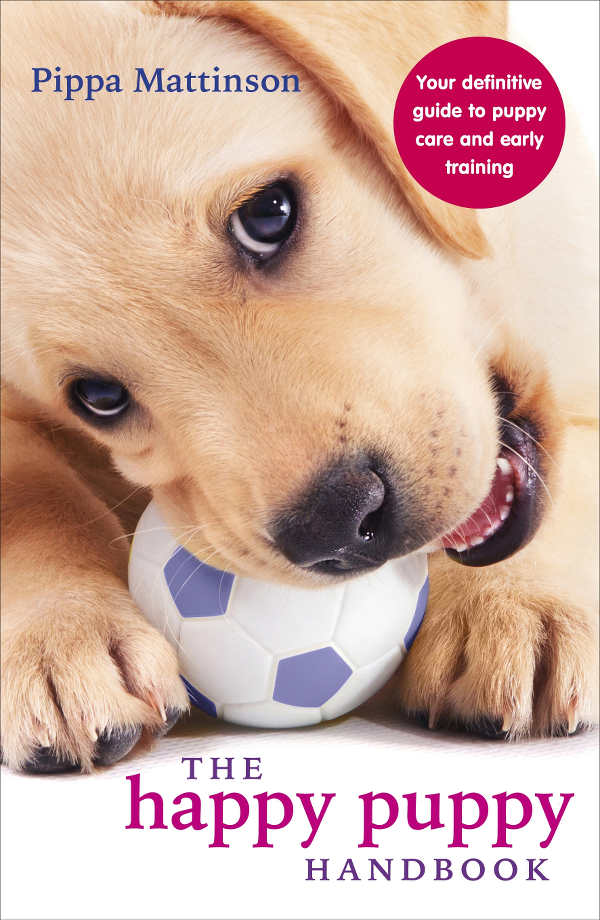 Different Types of Grinders
Generally, an electric dog nail grinder will be more powerful than a battery operated one.
However, if the nail grinder has too much power, the friction of the grinding stone can burn or damage your dog's nail.
To avoid this problem, always work in short bursts.
There are different types of grinding tips available.
Grinding stones are solid and supplied in various shapes.
Grinding stones work best on tough nails.
The other option for the grinding surface are grit bands.
Grit bands come in smooth or coarse textures and will do a good job, although they don't last as long as stones.
Tips on Using the Best Dog Nail Grinder
It's essential that you let your dog get used to the sound of the nail grinder when it's running. Let your dog sniff the grinder and then set it running without actually touching him with it.
Praise your dog throughout the familiarization and trimming process so that he learns to associate the procedure with treats and rewards.
Ask your vet to show you how to tell where your dog's nail quick is so that you don't trim the nails too short.
Avoid using a grinder that's too powerful for your dog's nails. Small dogs and puppies generally need a smooth grit band for trimming, rather than a stone.
Replace the grinding tip when it begins to show signs of wear. If you try to grind the nails down when the tip is worn, you risk causing your dog discomfort, and the whole process won't be effective anyway.
Best Dog Nail Grinder – Summary
Using a dog nail grinder to trim your dog's nails can be much quicker and less stressful for you and your dog than using traditional clippers.
Be sure to choose the best dog nail grinder for your dog's size and nail type.
Allow your dog time to get used to the sound and sensation of the nail grinder.
Be generous with your praise when he co-operates.
Did you choose one of the best dog nail grinders we recommended in this guide?
If you did, we'd love to know!
Also, do you have any nail clipping tips to share with other readers?
If you do, be sure to tell us about them in the comments section below!
Affiliate link disclosure: Links in this article marked with an * are affiliate links, and we may receive a small commission if you purchase these products. However, we selected them for inclusion independently, and all of the views expressed in this article are our own.