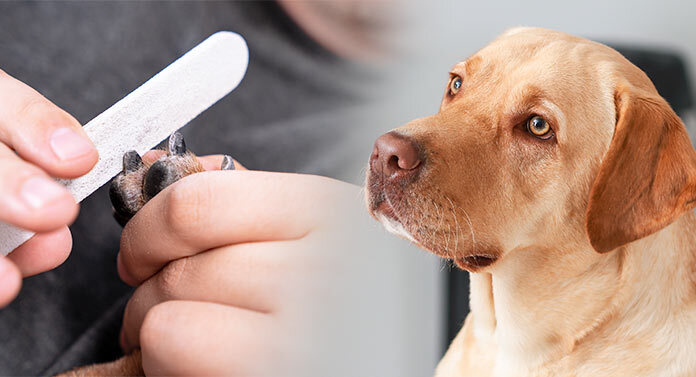 The best dog nail file is easy to use, as comfortable as possible for your dog, and makes light work of keeping their nails tidy.
Dog owners can choose from board files of different materials, and even electric nail grinders to get the job done.
Choosing the best dog nail file for you depends upon the type of dog you have, and what kind of tool you'll feel most confident using.
In this article we'll walk you through all you options, and help you decide between them.
All of these products were carefully and independently selected by The Happy Puppy Site team. If you decide to make a purchase from one of the links marked by an asterisk, we may earn a small commission on that sale. This is at no extra cost to you.
Our Favorite Dog Nail Files
Can You File A Dog's Nails?
Yes! Finding a way of keeping your dog's nails short and neat is an important part of looking after them.
Overly long nails are vulnerable to painful tears and breakages.
Dogs with long nails might also try to redistribute the pressure on their feet by walking differently. Which can cause muscle and joint pain further up the leg.
You can use a clipper, grinder, or a nail file to keep their nails at a comfortable length.
Choosing a dog nail file has some advantages, and some disadvantages. Which means it's a perfect solution for some people, but best left on the shelf by others.
Take a look:
The Advantages Of Using A Dog Nail File
Dog files have some brilliant qualities to recommend them.
The simplest files are cheap to purchase and take up very little room to store.
A good quality dog nail file will last a lifetime, without much maintenance or servicing.
Small, narrow nail files can be easier to use on small dog breeds than large tools.
For dogs with dark nails, it's easier to progress slowly with a nail file, and avoid hitting the quick – the tissue containing blood vessels and nerve endings which stops midway down the nail
Used alongside clippers, a dog nail file is great for smoothing sharp edges and removing nail splinters or burrs
But even the best dog nail file in the world isn't the right answer for everyone.
The Disadvantages Of Dog Nail Files
These are some drawbacks of using nail files on dogs:
Even premium quality nail files become dull and need replacing after a lot of use.
For large breeds with thick nails, a manual file can be a laborious way of getting the job done.
Some dogs strongly dislike the noise or the sensation of having their nails filed.
How To File Dog Nails
Checking your dog's nails regularly and keeping them at a comfortable length is an important habit to get into.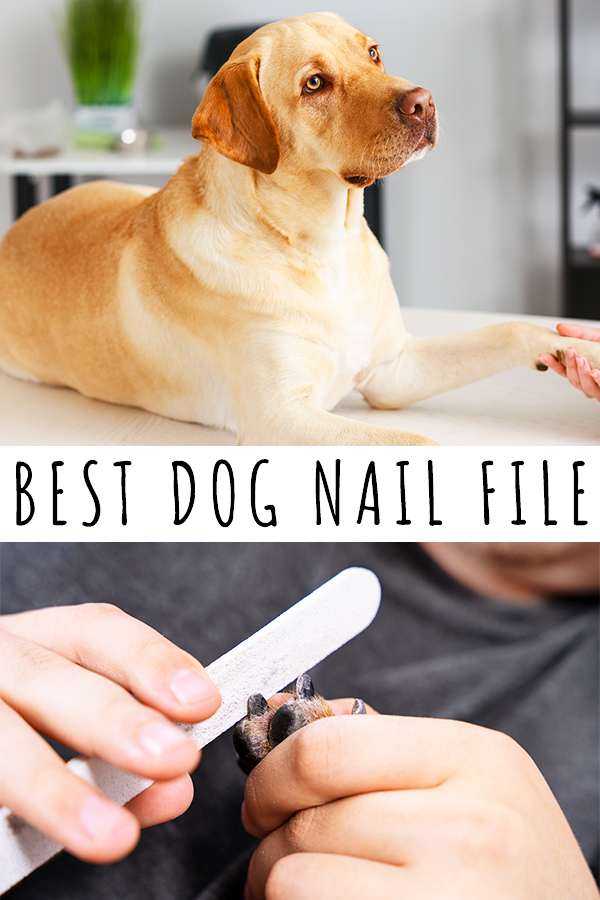 But whether you're getting started for the first time with a young puppy, or an older adoptee, don't expect to achieve a perfect manicure on every claw at your first attempt.
Having their nails filed isn't a natural sensation for dogs, and they may resist it at first.
Taking a little time to build up a positive association with the nail file can transform this activity from a wrestling match to an easy-peasy spa-like experience.
How To File Dog Nails Step By Step
Make a conscious effort to return to this process several times a day over the next few days – you will progress rapidly by working on it little and often.
Step 1 – Building up touch tolerance
If your dog isn't used to having his paws and toes handled and gripped, you'll need to start here.
While your dog is calm and relaxed, touch each of his feet in turn just briefly, and give him a treat after each touch.
Over the next few days, progress to holding each foot firmly, then separating his toes and holding each toe firmly, with treats in between each toe.
If he pulls away, drop back to the previous step for another day.
Step 2 – Introducing the nail file
Next, prepare to be amazed how much you can handle a nail file without actually using it"
Start by letting your dog see you collect the file from the place it is kept.
This seems like a very neutral action, but for dogs who have already learned a negative association with having their nails groomed, it's the first warning sign that something unpleasant is about to happen.
So let them see you take it out, give them a treat, and put it away again.
Build up to leaving it out on a work surface for a moment, and then feeding him treats from one hand whilst you hold the file in the other.
Step 3 – Get to business
Again, do this in stages.
First take one of your dog's toes and touch the file to the tip of the nail for just a moment. Then release and treat him.
Practice this with all his nails, then start moving the file – just a little bit at first.
Always hold the file below the nail and file from the base of the nail towards the tip.
Once he's happy to let you fully file all his nails with lots of treats, start giving the treats at wider intervals.
It sounds like a long, drawn out process, but if you can dedicate a couple of minutes to it several times a day, you'll make rapid progress in just a week or so.
The Best Dog Nail Files
Now that you can picture what you need to do, it's going to be easier to spot the best tool for the job.
Here is our pick of the best dog nail files, to give you an idea of the range of products out there.
Best Dog Nail File Boards
A straightforward nail file board is the simplest and cheapest way to file your dog's nails.
But there are still some choices to make.
Metal files are economical and easy to keep clean. But they will go blunt with regular use.
Glass and crystal files are harder, so they stay sharp longer. They tend to be smaller than metal files.
Emery-type boards are only suitable for light smoothing work, and have a short lifespan, but cost very little.
Finally the Digger Dog nail file is a total wild ward – keep scrolling to find out why!
These are the dog nail file boards we think represent best value:
Coastal Pet Products Stainless Steel Nail File
This stainless steel, fine grit nail file* is slightly curved and double-sided to make it easier and more adaptable to use.
It has an ergonomic non-slip handle, and it's not so long or heavy as to make it unwieldy.
It's great for maintaining small claws, and smoothing jagged edges on thicker claws.
But heavy duty use on large dogs breeds is likely to wear the grit down pretty fast.
Paw Brothers Diamond Edge Nail File
To avoid going dull too quickly, this file from Paw Brothers* is made from nickel embedded with mineral crystals.
Thanks to this, it receives positive reviews from professional dog groomers and owners of large breeds including Mastiffs.
Like the file above, it is curved to better meet the contours of your dog's nails.
Overall the design is pretty basic, but it is well-constructed and durable.
Bona Fide Beauty Swarovski Crystal Glass Dog Nail File
This crystal glass file* is even more long lasting still. Many purchasers still have theirs several years on.
It has one flat side and one concave side, made from incredibly hard Czech glass.
Its simple construction makes it easy to keep clean – it can even be sterilized between used if you like.
Beware though, this file is hard, but brittle. Use it in a room with a carpeted floor, because if you drop it on a hard surface it will shatter!
Dog Fashion Spa Crystal Glass Nail File for Dogs
This is a smaller, wider version* of a crystal glass file.
Depending on the size of your dog, and the size of your own hands, this one might feel more comfortable to use than the one above.
The fine grit means a smoother experience for your dog – perfect for pooches who dislike the sensation of having their nails filed, and puppies who aren't used to it yet.
Nail Friends Comfort Grip Nail File
If you only need to file your dog's nails occasionally – to smooth cracked edges or buff off splinters after clipping – operating a long thin file accurately can feel tricky.
In which case, these funky shaped boards* are the perfect solution.
They fit neatly in the palm of one hand, while you hold your dog's paw with the other.
They have one coarse side and one smooth side, but both are made of simple emery board, so they won't last for long under heavy use.
DiggerDog Nail File
Now for something completely different – the Digger Dog nail file* encourages your dog to take the strain out of nail filing, by making it into a game and getting them to do the work themselves!
It works by concealing food under a coarse steel plate, which the dog then scratches at to try and release the treats inside.
This means it only works for the front paws, but it's a novel idea for dogs with a deeply ingrained dislike of having their nails trimmed.
Always supervise your dog using this item.
Best File And Clipper Sets
Nail files might be the only tool you need for some dogs.
For others, clippers alone are enough.
But lots of dogs benefit from having their nails clipped, and the blunt edge rounded off with a nail file to prevent painful cracks opening up. Especially large dog breeds with thick nails.
Buying both pieces of kit together often means a bit of saving, so here are our favorite file and clipper combos:
Hawatour Dog Nail File And Clippers
These sturdy clippers* have comfortable non-slip handles and a safety guard to stop you cutting into the quick of the nail by accident.
The nail file which comes with them is made of stainless steel.
It's good for rounding off the cut edge of nails, but it won't make much meaningful difference to the length.
Nonetheless, a useful bit of grooming kit to have!
Hertzko Professional Pet Nail File And Clipper
The file in this smart grooming kit* is a bit more rugged.
Both tools have chunky, rubberized handles which make them easy to grip and control.
The clippers have a safety guard to stop you cutting the quick, and easily locking blades for convenient storage.
Overall, this is a great pair of tools for a medium sized dog.
AntiPaw 3-Piece Clippers, Trimmer And File Set
For small dogs with fiddly nails, this three piece set* also includes a neat pair of scissors.
Scissors tend to block your view of what you're doing a little less, and may fit more easily between small toes too.
These tools are made of sharp stainless steel for a clean cut, and previous purchasers have reported using them successfully on everything from a Cane Corso down to a Chihuahua.
They come with a neat bag, for keeping them tidy and together whilst out of use.
Best Electric Dog Nail Files
Manually filing a dog's toe nails to perfection is a quiet and gentle solution.
But it can also take a long time. Electric dog nail files have a spinning head which gets the job done much faster.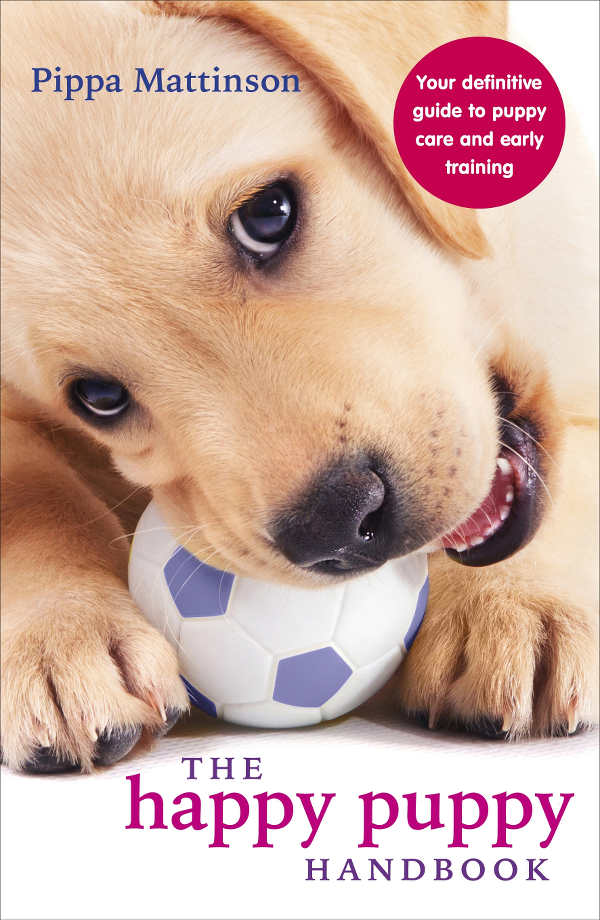 But these are our top buys:
Dremel 7300 Cordless Pet Dog Nail Grinding Tool
Dremel* is one of the best-known and widely trusted nail grinder brands.
This electric dog nail file has two operating speeds for maximum control.
It's also cordless and lightweight, which makes it easy to handle.
It comes with five long-lasting sanding disks, and you can purchase more when they run out.
Some dogs are put off by the sound of electric nail grinders, so desensitize them to it before you set to work on their paws.
You can do this by turning the file on and off again lots of times without using it, and giving your pup a treat each time.
Casfuy Professional 2-Speed Nail Trimmer
This electric nail trimmer* looks more like it belongs in a human barber shop than a pet store!
And it's something of a cult product among pet parents and dog groomers too.
It comes with three different sized casings to fit over the grinding wheel, so that whatever the size of your dog, you can file their nails safely and accurately.
It's also very quiet, and vibrates as little as possible, so as not to worry your dog.
This grinder is a great investment for households with more than one dog.
JW Pet Company Palm Nail Grinder
This mini electric nail file* is like the battery powered equivalent of a simple emery board.
It's not up regular maintenance on the thick, strong nails.
But it's compact size and low price point makes it a strong contender for small breeds, or tidying up rough corners after clipping.
Unlike the models above, it doesn't run on a rechargeable battery, so you'll need to stock up on replacements when they run down.
The Best Dog Nail File
I hope you feel ready now to shop for a dog nail file with confidence!
If you have a top tip for stress-free nail filing, please share it with us in the comments box down below!
Affiliate link disclosure: Links in this article marked with an * were affiliate links, and we may receive a small commission if you purchase these products. However, we selected them for inclusion independently, and all of the views expressed in this article are our own.