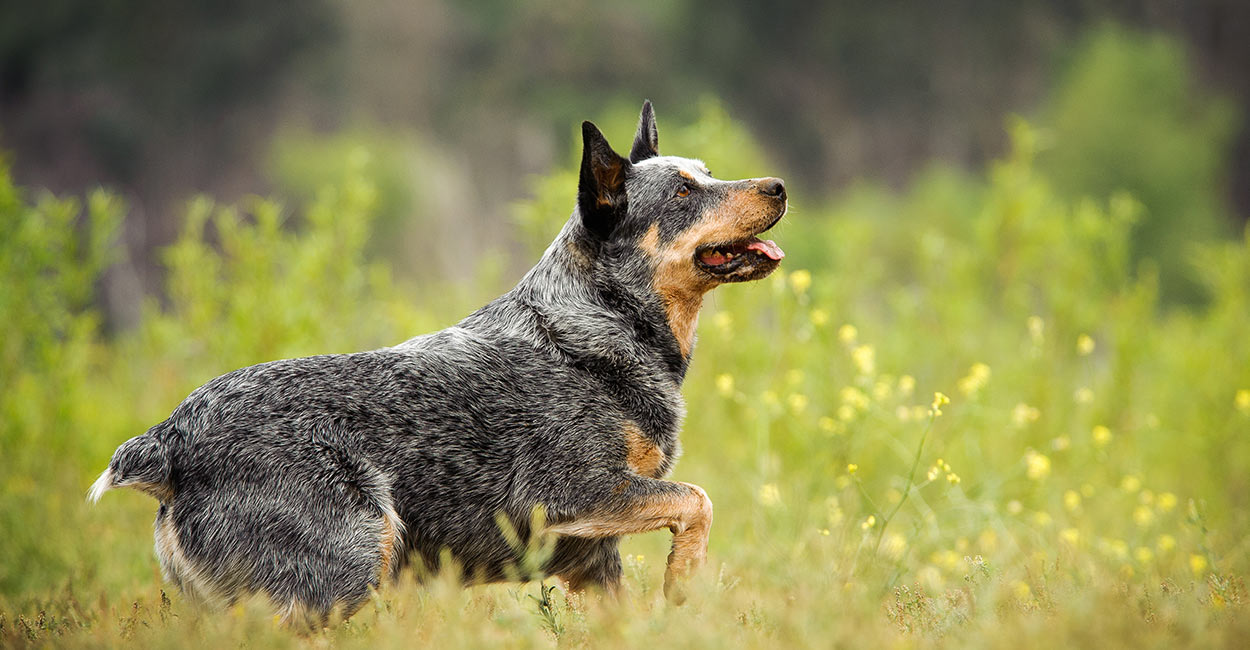 The best toys for Blue Heelers help to keep their bodies and their brains busy. An extremely intelligent and active breed, it's important to make use of every tool at your disposal to keep them happy. And toys can really help to do just that.
Contents
When it comes to dog toys, you have lots of options. From tug toys, to puzzle toys, to chew toys, you're sure to find something that your canine will love! Look for well-made toys constructed from durable materials. Keeping a small collection of toys and rotating their use will give them a longer lifespan and also keep your Blue Heeler interested.
The Importance of Good Toys
Blue Heelers are very smart. They have to be in order to herd animals and perform the intense tasks they were bred for! However, this can occasionally make picking out toys for them difficult, as they have a tendency to get bored easily.
So it is vital to provide them with the correct toys to simulate them physically and mentally.
If you pup becomes too bored, they will begin to search out way to entertain themselves. Which can easily turn into misbehaving if they choose the wrong objects or places to find their fun!
There are three types of toys that are particularly appropriate for this active breed: chew toys, puzzle toys, and tug toys. However, even in these categories there is a lot of variation.
Sometimes it's just hard to tell what is a good toy verses what is a mediocre toy! That's why we have put together this comprehensive guide to help you pick out the best toys for your canine!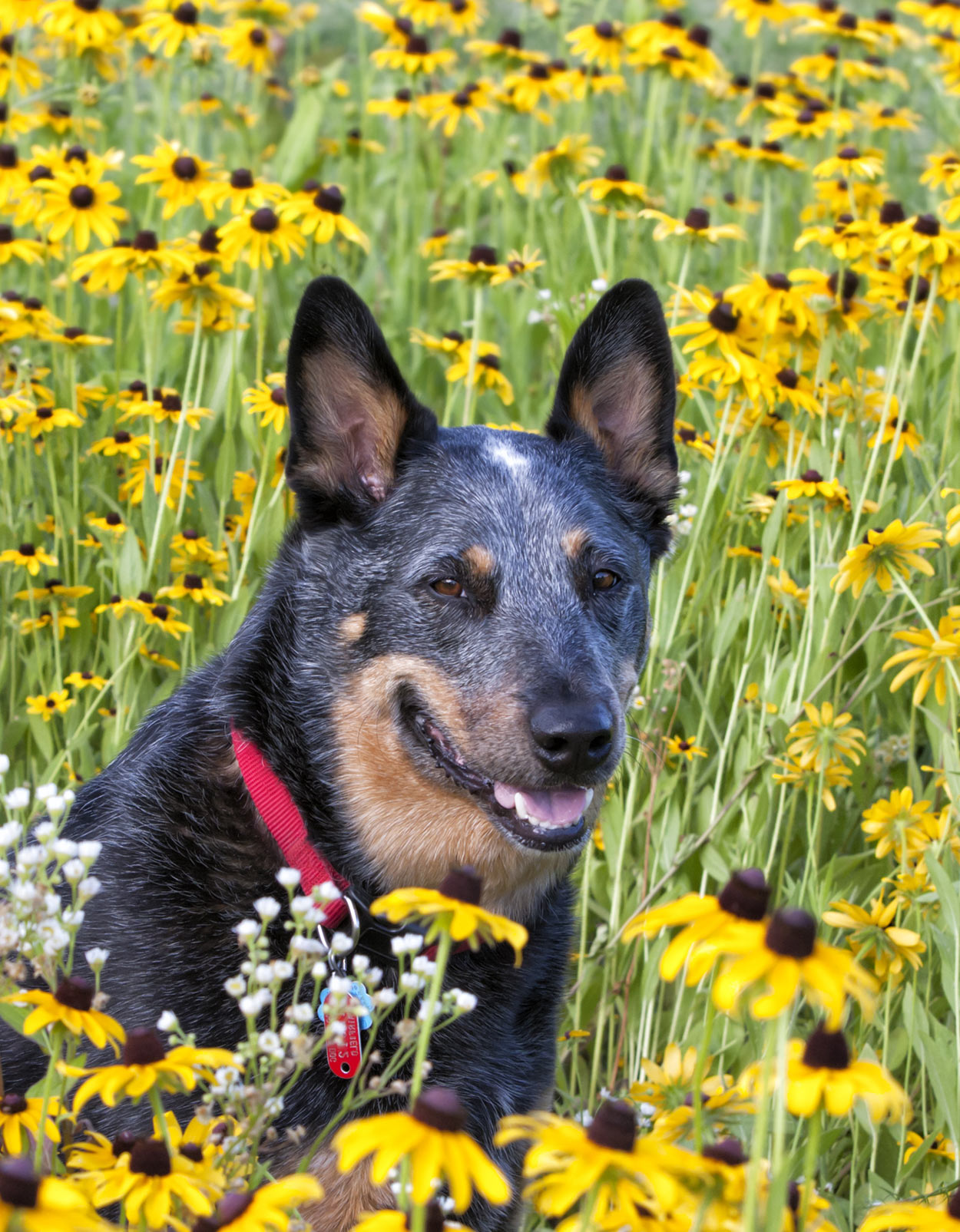 Choosing the Best Toys for Blue Heelers
The best toys for your blue heeler are those that are both durable and fun for your pup! Though it might be tempting to choose a cheaper toy over a higher-quality, expensive one, it is important never to settle when it comes to buying toys for your dog.
Some cheaper toys are made with dangerous materials and many simply cannot stand up to a Blue Heeler's active nature.
It's better to buy one durable, expensive toy than it is to buy a dozen possibly dangerous toys that are going to be destroyed in a matter of minutes! The easiest way to ensure that the toy you're buying is safe and durable is to purchase from trustworthy brands.
Your Dog's Preferences
The best toys for Blue Heelers aren't one size fits all. I always recommend that if in doubt, buy toys that are similar to toys that you know your pet likes. If your Blue Heeler likes to play fetch, buy him more balls or throwing toys! If your canine spends hours playing with puzzle toys, buy more of those.
It's great to try new things, but pick cheaper versions or even better try one from your friend's puppy play pile before you invest in something your dog will turn their nose up at.
Puzzle Toys for Blue Heelers
Puzzle toys have moving parts and problems that your pooch needs to solve to win his prize. This is a great way to put an appealing snack slightly out of reach, so that your Blue Heeler is kept busy liberating it.
Trixie Gambling Tower
If you pet is new to the puzzle toy world, then this beginner-level product*(paid link) is for them! This cone-shaped puzzle contains a number of smaller puzzles within it. Simply strategically place treats inside and watched your pup try to figure it out! As your pup gets better at the puzzle, it is possible to vary the location of the treats in order to increase difficulty.
Move-2-Win
This multi-level toy for advanced players*(paid link) is made by the same company as the previous one. However, it is made to truly challenge a dog's intelligence. This toy is only recommended for those that have had previous puzzle experience, because it is truly a complicated puzzle. Luckily, this puzzle does come with multiple levels, so it is possible to make it easier if your pup can't figure it out.
Interactive Seek-A-Treat Shuffle Bone Toy
This dog puzzle is a little more straightforward*(paid link) than the previous ones. You put the treats into whatever hole you chose and watch your dog try to get to it. This toy is made of sturdy wood in order to withstand even the rowdiest pets.
Treat Ball
This is a classic example of a puzzle toy*(paid link). You fill it with food and your dog rolls it around in order to make the food fall out. This is unique from the other puzzles we've featured in that it also encourages movement from your dog. You can also change the difficulty of this toy, so you can increase it as your dog gets better at the puzzle! More bang for your buck!
Chew Toys for Blue Heelers
Blue Heelers are strong dogs, and chewing is a normal way for dogs to exercise their jaw muscles. It's especially important that chew toys for Blue Heelers are made of robust materials, as they take a real battering!
TireBiter Chew Toy with Rope
What dog doesn't like chewing on rubber? This sturdy toy*(paid link) allows them to do just that without your shoes ending up ruined. Plus, it is extremely affordable!
Large Dog Chew Toy pack
New dog? Looking to fill your house with toys without breaking the bank? Then this multipack of nine toys*(paid link) is perfect for you! Plus, with this pack, you'll get a chance to figure out what materials your dog prefers before buying more expensive products.
Kong XXL
Kong have been making tough dog toys since the 1970s, and this is their classic dog chew toy*(paid link). Tested by time, this toy truly does fulfill a dog's chewing needs, and it's amassed a massive fanbase. Plus, it comes in countless sizes, so there is one for every dog!
Chompion
Is your dog a heavy-weight chewer? Then JW Pet has exactly what you need*(paid link). This dog toy is made for intense chewers. And, while we're at it, it also helps keep your pup's teeth and gums clean!
Tug Toys for Blue Heelers
Sometimes you need to buy some time with a toy your dog can use independently. But playing together is also a great way to bond with your dog, and tug toys are a fun Blue Heeler toy for two!
Bumi
This fun, floating tug toy*(paid link) is made to withstand even the strongest dogs. And its unique shape makes it super easy for you to play with your puppy friend! It stretches to twice its length for extra fun!
Kong Tug Toy
Don't know if your pup likes playing tug-a-war yet? This purse-friendly choice*(paid link) will provide you with the opportunity to find out without breaking the bank. It has a comfortable grip for long games and is incredibly durable.
Fresh N Floss Knot Tug Rope
Looking for something a little more traditional*(paid link)? This rope toy has been tested by time, and your dog is bound to love it. And it will help keep your dog's teeth and gums fresh and clean!
Chuckit!
This toy is made for dogs who love to tug and love to fetch*(paid link)! It's a tug and throw toy all wrapped into one! If you have one, it is also compatible with a ball launcher.
Best Toys for Blue Heeler Puppies
Picking out toys is a fun way to prepare for your puppy's arrival. You don't know what they're going to like yet, so it can feel like a stab in the dark. But with these ideas, you can't go far wrong:
Puppy Toys Pack
This multipack has everything you need*(paid link) to start out on the right foot. It contains twelve toys your new Blue Heeler puppy is bound to love. From tug toys, to chew toys, to throwing toys, this pack really has it all!
Busy Buddy Twist 'n Treat
We all know that Blue Heelers love puzzle toys, and puppies are no different. However, many adult sized puzzle toys are simply too large for puppies. This puzzle toy is specifically made for puppies*(paid link) and is bound to keep them busy for hours. However, it is not as durable as some of the other toys we've discussed. We recommend not using it with strong chewers or with older dogs.
UEETEK Squeaky Dog Toys
These are just absolutely adorable*(paid link). Plus, what dog doesn't like squeaky toys? These toys will help your dog run off energy and satisfy their urge to chew. However, these are made for small dogs and puppies. They will not stand up to large dogs with sharp teeth.
What is your Blue Heeler's favorite toy?
Do you have a recommendation we've missed? Please let us know in the comments!
Affiliate link disclosure: Links in this article marked with an * are affiliate links, and we may receive a small commission if you purchase these products. However, we selected them for inclusion independently, and all of the views expressed in this article are our own.