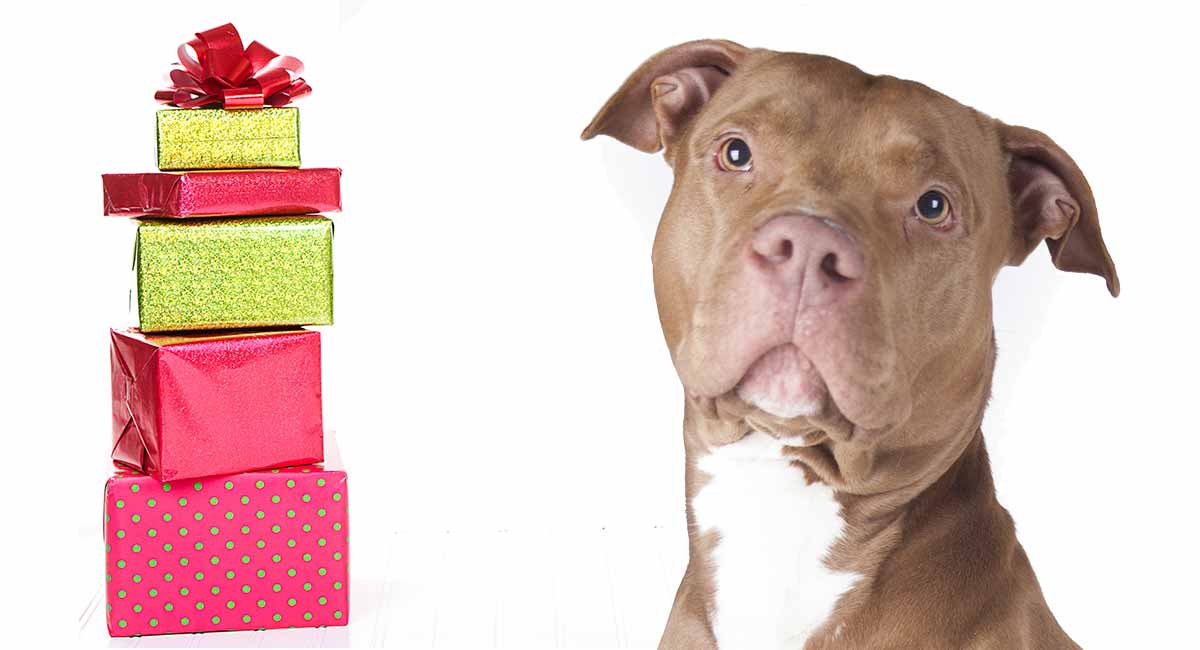 This time we take a look at some of the most thoughtful Pitbull gifts, inspired by a loyal and devoted breed.
Pitbulls have endured their share of controversy, but they are brimful of love, and their reputation is slowly being rehabilitated by a new generation of responsible breeders and owners.
Unfortunately, she is still one of a number of breeds banned in certain regions.
Those who understand dogs and canine behavior are aware that Pitbulls can make wonderful pets like any other breed.
They just need to be well-bred, trained, properly socialized and raised in a good home.
A Loving Pitbull – The Greatest Gift of All?
With that being said, it's no surprise that the love for this breed is fierce.
The bond they build with their family is everlasting.
More about Pitbulls:
If you or someone you know has a Pitbull, then you are in luck.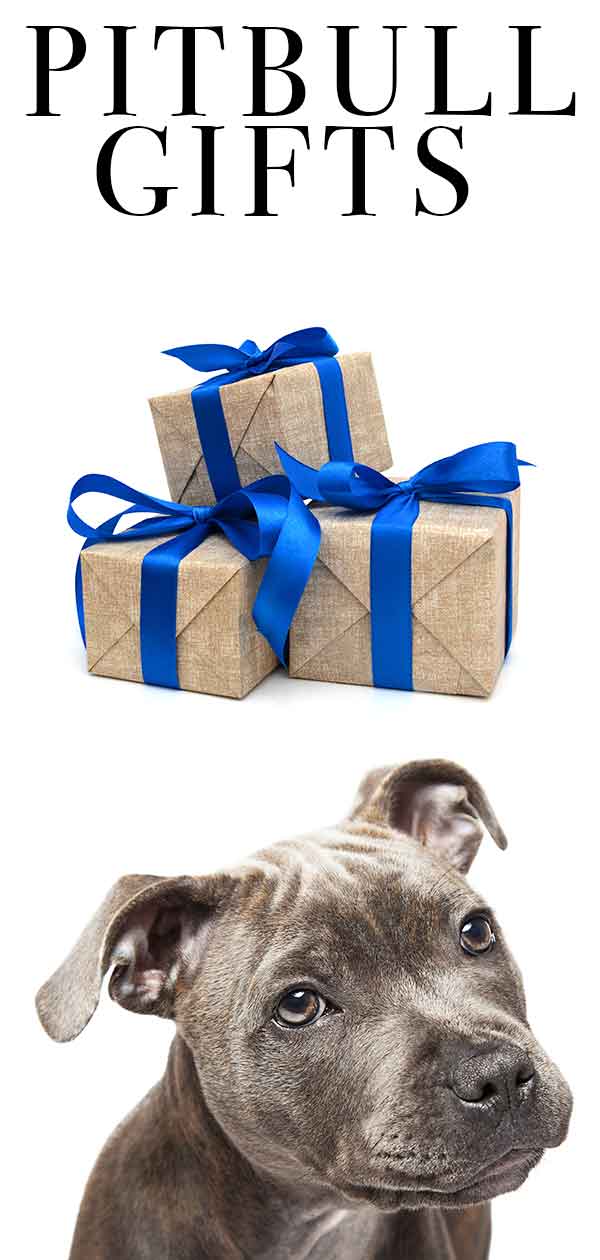 This article is dedicated to the sincerely devoted Pitbull owners and advocates in your life.
We have compiled a list of some of our favorite gifts for Pitbull lovers.
Some of these gifts are great for the dogs themselves, while others are fun, funny and totally geared toward dog owners.
Let's get started.
Gifts for Pitbull Lovers
This Pitbull mug, for example, lets everyone know a Pitbull mother is worth bragging about.
At an affordable price, this sweet and simple Pitbull mug can be customized for whomever it's for.
And if a Pitbull dad feels left out, they've got him covered too.
One of our other favorite products for Pitbull lovers is this gorgeous and comfy Pitbull themed fleece blanket.
Not only is it colorful, but it also says, "Beware of Pitbulls, They Will Steal Your Heart."
And for those proud Pitbull moms in your life, we are crazy about this adorable Pitbull mama hoodie.
It's available in four colors, so feel free to get one of each if you can't decide on one!
And then, for those Pitbull lovers you know who love to read, we suggest this beautiful Pitbull-themed book titled "I'm A Good Dog."
The beautiful photo protraits make it perfect for coffee tables or bookshelves.
This is on top of it being an excellent, tender ode to one of the world's most "misunderstood" dog breeds.
Last but not least, check out these comfy, eye-catching pullover Pitbull pajamas.
We love the contrast of sweet and tough, plus your Pitbull will be cozy on any cold night.
Pitbull Gifts and Collectibles
The Pitbull himself is somewhat of a collectible.
With his proud expression, his muscular build and his unwavering loyalty, this dog is like no other.
For owners looking for a collectible that is almost (but not quite) as irreplaceable as a Pitbull, then you've come to the right place.
First, let's start with this incredibly chic Pitbull couch cushion by Redland Art.
This is an awesome gift idea for any Pitbull lovers who are crazy about their Pitbulls.
Not only will it be a wonderful expression of passion and love for a Pitbull.
It also looks pretty cool on a couch, chair or bed at home.
Another great Pitbull gift idea that could also work as a collectible is this stunning Pitbull artwork by Picture It On A Canvas.
Stylish artwork depicting a Pitbull? Yes, please. And it matches the blanket (mentioned above).
Do you know a Pitbull lover who loves a cause?
Check out the Lokai Collection Bracelet.
This is not only a beautiful collectible piece, but it also aids the United States Humane Society.
Another beautiful piece of jewelry is this Pitbull pendant.
It is perfect for any Pitbull lover whose dog has passed away.
The pendant also works for those who want to keep their beloved companion close at heart during a day away.
And if you are looking for a Pitbull gift that is a bit simpler, we think you'll love this artsy Pitbull mug.
It's perfect for literally any Pitbull lover.
Not finding the Pitbull gift that speaks to you?
Don't worry. We have more.
Pitbull Themed Gifts
Pitbull themed gifts are always fun. Pay homage to your favorite breed.
Brag about your four-legged pooch at home who has your heart.
This Pitbull themed wooden sign will look great in any Pitbull lover's home.
Not sold? For another wonderful home décor option for Pitbull lovers, take a look at this adorable Pitbull-themed doormat.
But what if your Pitbull loving friend also loves being in a car?
Don't worry. We've got you covered with this adorable Pitbull-themed car decal.
Do you need something more practical?
If you are in the market for some Pitbull gifts your Pitbull friends can actually use, then you're in luck.
Check out our more practical list of Pitbull gifts below.
Practical Pitbull Gifts
Not all Pitbull gifts are made to only be looked at.
These Pitbull gifts are for practical use and can even be used by the Pitbull herself.
Pitbulls are extra playful and can really tear a toy apart.
This durable chew toy is the perfect gift for that Pitbull in your life who loves to chew and needs a toy to stand up to his strong jaws.
Of course, Pitbulls are shedding dogs.
While they do not shed as profusely as some other breeds, any Pitbull owner loves a good de-shedding tool to maintain a clean home.
One of the most highly recommended tools is the FURminator de-shedding tool for dogs.
Now, what about fun gifts? Looking to elicit a laugh? Keep reading.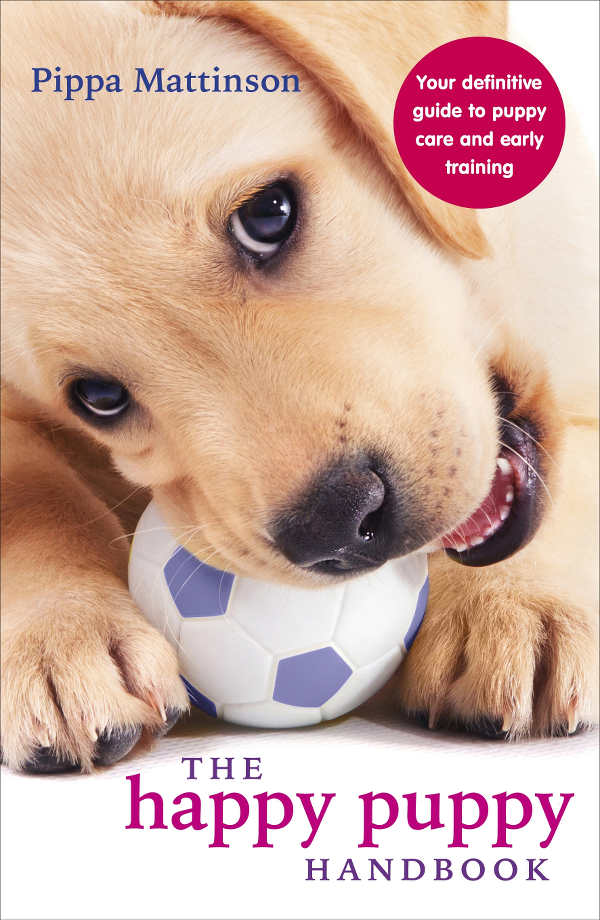 The Perfect Companion For Life With A New Puppy
Fun Pitbull Gifts
We can't get enough of these fun Pitbull gifts.
If you or your Pitbull loving friend has a wild sense of humor, then you'll love these amusing Pitbull presents.
First, there are these Pitbull-themed socks.
They keep a smile on a Pitbull owner's face.
But what about a laugh?
This hilarious sign has us chuckling.
While it isn't explicitly regarding Pitbull dogs, we're dog-loving humans appreciate it.
Pitbull Gifts
As we mentioned above, the bond between a Pitbull owner and a Pitbull is unbreakable.
A staple of both power and love, the Pitbull is a unique breed with a one-of-a-kind soul.
Any of the Pitbull themed gifts above are delightful for Pitbull lovers in your life, including you.
Did you find the perfect gift for you, your Pitbull or your Pitbull loving friends on our list?
Let us know or share even more wonderful Pitbull gift ideas in the comment section below.
References and Further Reading:
"Dog Bite Strength: It's Not What You Think," 2016, Companion Animal Psychology
Ellis, J.L., et al., 2009, "Cranial Dimensions and Forces of Biting in the Domestic Dog," Journal of Anatomy, Vol. 214, Issue 3, pgs. 362–373
"Pitbull Myths – Debunked," The American Pitbull Foundation
Stanley Coren, S., 2010, "Dog Bite Force: Myths, Misinterpretations and Realities," Psychology Today