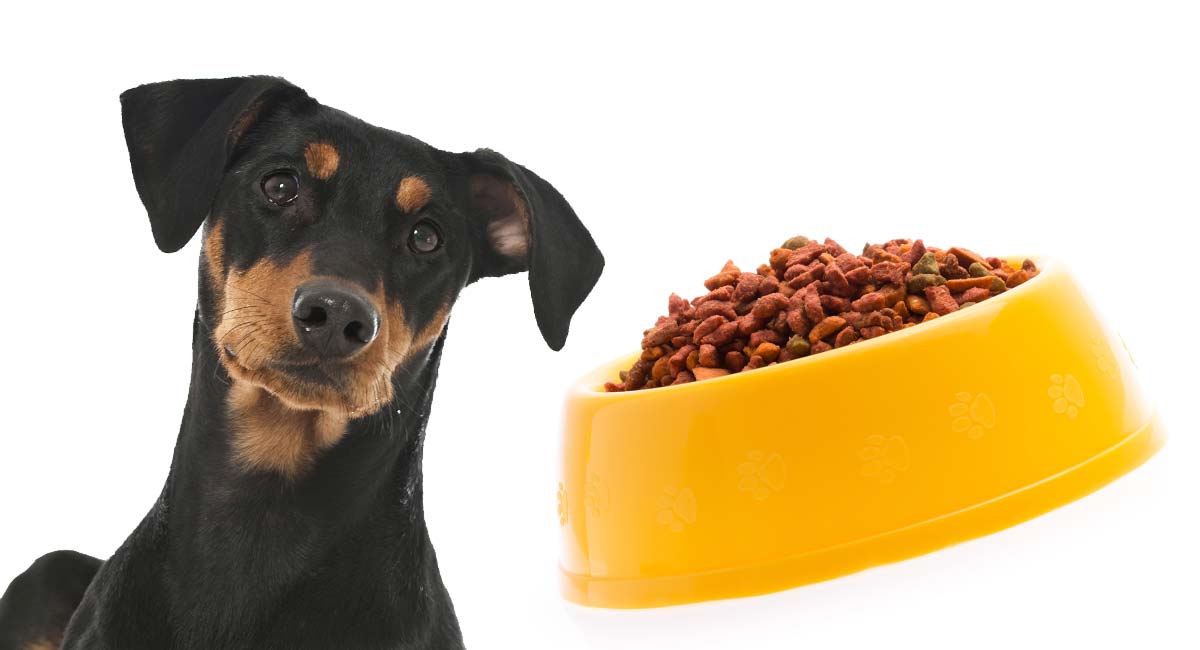 The best dog food for Dobermans supports a healthy skeleton and immune system.
Dobermans are athletic, so the right food also provides high quality energy and fuel.
Specialist dog foods for Dobermans also cater for allergies, or work with slow feeder methods to protect against bloat.
Choosing the best dog food for Dobermans depends upon an individual dog's needs, and the recommendations of their vet.
Products included in this article were carefully and independently selected by the Happy Puppy Site team. If you decide to make a purchase from one of the links marked by an asterisk, we may earn a small commission on that sale. This is at no extra cost to you.
Choosing Best Dog Food for Dobermans
Finding the best dog food for Dobermans can feel like a weighty task, indeed – after all, if "you are what you eat" then your dog is too!
You want to pick the best food for Doberman Pinschers so your Dobe will live the longest, healthiest, happiest life.
But the days of heading to the store and discovering you have one choice – "dog food" – have long since passed. Today, there is every kind of Doberman dog food you can imagine, from raw to grain-free and from limited ingredient to life stage.
Not to worry! In this article, learn about the best dog food for Dobermans at every life stage, from puppyhood to the golden years. Also learn more about how to feed your Doberman with food allergies, sensitive stomach or special health needs.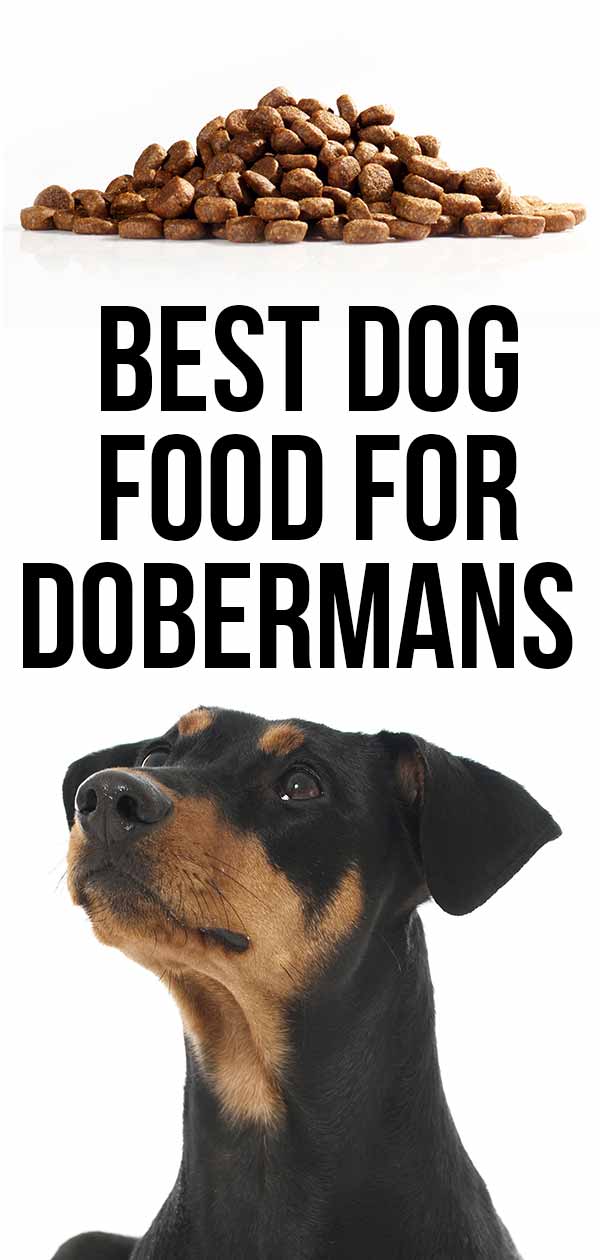 Feeding Your Doberman Dog Food
Learning as much as you can about the Doberman dog breed's health issues and how food can address those concerns is one of the best ways to choose your Dobe's food.
Guarding Against Bloat in Dobermans
Bloat, a non-genetic and potentially deadly condition that occurs in deep-chested breeds like the Doberman, is a particular health concern to be aware of at feeding time. There is a simple preventative surgery your veterinarian can perform to greatly lessen the risk.
Bloat, or gastric torsion (GDV), causes the stomach to twist suddenly. It often occurs after a period of intense exercise followed by drinking a lot of water or eating a big meal.
You can reduce risk at home by not allowing your pup to drink a large quantity of water right after exercise (small measured drinks are best) and by waiting at least 60 minutes after exercise before feeding a meal.
Some experts feel feeding smaller meals more frequently instead of one or two big meals a day can lessen the risk of bloat. Using a slow feeder bowl or snuffle mat can also help ensure your Dobe eats slowly and doesn't gulp extra air that can lead to bloat.
Role of Diet in Other Doberman Health Issues
Doberman dogs tend to have certain genetic (heritable) health issues that are more common in Dobes than in other dog breeds.
Known heritable health issues in Dobermans include hip dysplasia, heart problems, eye disorders, autoimmune thyroiditis, wobbler's syndrome (a neurological spinal disorder) and von Willebrand's (a bleeding disorder).
Doberman dogs with inherited joint, spine, nerve, heart and thyroid issues often need comprehensive and ongoing veterinary care to manage their conditions.
Feeding a nutritionally sound and complete Doberman dog food diet also plays an important part in strengthening the developing skeleton, joints, muscles and organs as well as the immune system.
Dobermans are Omnivores
Dobermans, like all domestic dogs, are omnivores. This means that your Dobe has evolved through the centuries to consume and digest both animal protein and plant matter readily and with ease.
The balance of protein to fat and carbohydrates as well as how much of each nutrient your Doberman needs typically relates to age, stage of life, gender, activity level, and health needs.
For example, fast-growing Doberman puppies typically need to eat a diet higher in fat and protein than either adult or senior Dobermans. Your tiny armful can quickly grow up into a dog weighing 90 to 100+ pounds and it takes a lot of calories to pull off a feat like that!
In addition to protein, fat, and carbs, your dog will need vitamins, minerals, essential fatty acids, amino acids, and antioxidants to stay healthy throughout life.
Dogs also need to drink water daily just like people do, and your dog is unlikely to get sufficient hydration just from dog food. Be sure to provide plenty of clean, fresh water at all times.
Possible Risk of Heart Disease From Boutique or "BEG" Diets
Some studies now indicate that so-called "boutique" or specialty diets, including diets with unusual ingredients or exotic meat protein sources as well as vegan diets or grain-free diets, may be linked to heart disease in Dobermans.
Veterinarians are calling these diets "BEG" diets. BEG stands for Boutique Companies, Exotic Ingredients, Grain Free.
Researchers are hard at work to identify the precise link between heart problems such as dilated cardiomyopathy in Dobermans and BEG diets. In fact, the risk may be more closely linked to inadequate intake of vitamins and/or minerals, essential fatty acids or amino acids in these unusual diets than to the absence of grains.
But in the meantime, veterinarians caution dog owners not to assume raw diets, homemade food diets, grain-free diets or commercial diets made with unusual or exotic ingredients are safe.
If you suspect your Doberman is having health or digestive issues that are linked to the type of Doberman dog food you are feeding right now, there are plenty of other food options you can try!
But because canine researchers are still investigating why some dogs eating BEG foods experience heart problems that resolve after a dietary change, the decision to switch your dog's food is one that is best made with guidance and monitoring from your dog's veterinarian.
Choosing the Healthiest Doberman Dog Food
If you are caring for a Doberman dog for the very first time, all of this information may feel quite overwhelming! How will you ever choose the best food for Doberman dogs when you have so many options and so much to learn?
Here are some simple tips you can look for to confidently choose a healthy Doberman dog food:
Choose a nutritionally "complete and balanced" food. The term "complete and balanced" means the food contains the right amount of nutrients for your Doberman's age and stage of life.
Look for the "large breed dog" designation. Small breed dogs need different levels of nutrients than large breed dogs.
Look for the canine life stage designation. Puppy food, adult dog food, and senior or "mature" dog food deliver different nutrient levels and calories per serving.
Look for the AAFCO (American Association of Feed Control Officials) certification. This indicates the dog food recipe complies with current AAFCO guidelines for pet food.
When in doubt, always talk with your canine veterinarian to choose the best dog food for Dobermans.
Best Dog Food for Doberman Puppies
The best food for Doberman puppy dogs will always specify the recipe is created with large breed puppies' nutrient needs in mind. Puppies in particular often have more sensitive digestion. This is because their gastrointestinal and immune systems are still developing throughout the first 12+ months of life.
Blue Buffalo Wilderness High Protein Grain Free, Natural Puppy Food

This Doberman puppy food features real chicken protein as the first ingredient and is free from grains which may be more difficult for your puppy's still developing digestive tract to break down and absorb.
Purina Pro Plan Large Breed Puppy Dry Dog Food
This large breed puppy food* features and easily digestible chicken and rice recipe with essential fatty acids and fish oil plus glucosamine to tend to still-developing skin, coat, and joints.
Royal Canin Size Health Nutrition Large Puppy Dry Dog Food
This large breed puppy food* offers special support to your dog's still-developing immune system and digestive tract with added prebiotics, antioxidants, vitamins, and minerals.
Best Dog Food for Dobermans as Adults
A large and active dog breed like a Doberman needs an adult dog food that delivers total nutrition in every bite – always steer clear of foods with artificial ingredients, fillers, by-products or preservatives.
Royal Canin Size Health Nutrition Maxi Adult Dry Dog Food
This large breed adult dog food* features digestible ingredients designed to be easy on your Doberman's digestive system.

This food is suitable for Dobermans ages 15 months to five years. The highly palatable larger sized kibble is designed for large breed adult dogs.
Diamond Naturals Adult Large Breed Real Meat Recipe Premium Dry Dog Food
This large breed adult dog food* features cage-free chicken protein.

This includes digestion-enhancing probiotics, and is sourced and made in the USA.
Nutro Max Natural Large Breed Adult Dry Dog Food
This adult dry dog food for large breed dogs* is sourced and made in the USA with farm-raised chicken and whole grains that are specially chosen to support healthy digestion.
Best Dog Food for Dobermans as Seniors
Senior Dobermans will still appreciate food and treats just as much but they may no longer be so active as they were during young adulthood.
Choosing a senior large breed dog food will help you naturally adjust mealtime calories per serving to the slower pace of your Dobe's golden years.
IAMS Proactive Health Mature Adult Dry Dog Food
This recipe* is created with the reduced activity and calorie needs of mature dogs in mind.

The first ingredient is real chicken. The recipe also includes digestion-aiding probiotics and a special blend of nutrients to support joint strength and health.
Blue Buffalo Wilderness Rocky Mountain Recipe Natural Senior Dry Dog Food
This senior dry food recipe* features a red meat blend with LifeSource nutrient bits tailored to the vitamin and mineral needs of the mature dog.
Purina ONE SmartBlend Vibrant Maturity Senior 7+ Formula Dry Dog Food
This recipe for older senior dogs* is packed with nutrients to support heart and muscle health.

It is designed for continued vitality during the golden years.
Best Dog Food for Dobermans With Allergies
For Dobermans that have allergies, sometimes it can be helpful to remove grains from the diet to see if the allergic symptoms improve.
You may find it is just one particular grain that triggers allergies. Alternatively, your Dobe may just do better on a completely grain-free diet.
If you have any questions, it is always wise to talk with your veterinarian to determine the best approach when switching to a grain-free diet.
Nature's Recipe Grain-Free Dry Dog Food Large Breed Chicken, Sweet Potato & Pumpkin Recipe
It includes real chicken and easily digestible sweet potato* as the main ingredients.

This food can keep your dog's energy up with nourishing ingredients in a grain-free recipe.
Blue Buffalo Freedom Grain Free Natural Adult Large Breed Dry Dog Food
This tasty grain-free recipe* features chicken, peas, and potatoes in a kibble that includes vitamin and mineral LifeSource bits.
CANIDAE Under The Sun Grain-Free Dry Dog Food for Puppies, Adults & Seniors
This all life stages large breed grain-free food* is fortified with glucosamine and chondroitin.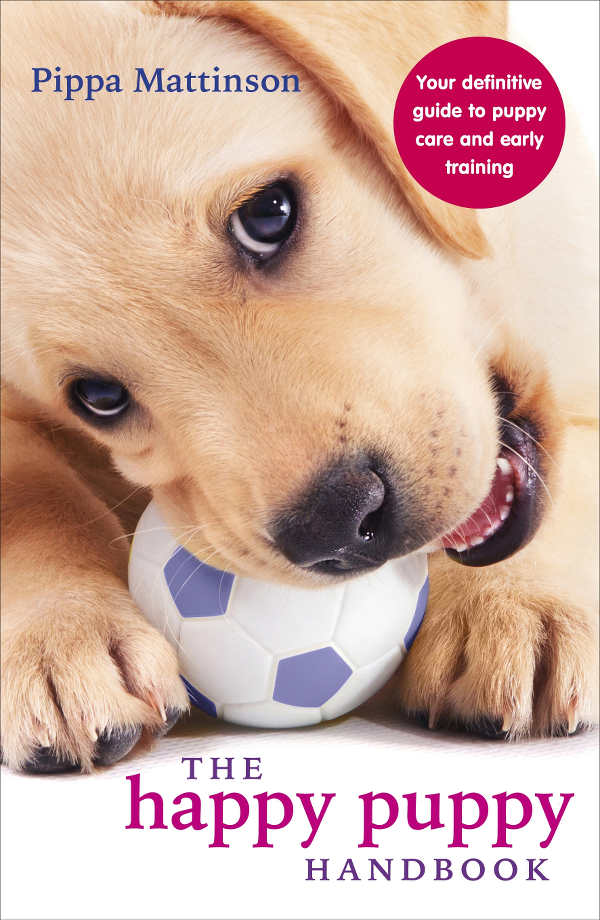 This helps to build healthy joints and also includes antioxidants to protect the heart. Probiotics also aid in healthy digestion.
Best Dog Food for Dobermans With Sensitive Stomach
If you suspect your Doberman is struggling with issues related to sensitive stomach and digestion, your veterinarian may want to try switching to a limited ingredient diet, or L.I.D.
Reducing the number of food ingredients your dog eats daily can often help rule out food-based triggers for digestive upset.
Natural Balance Limited Ingredient Diets Dry Dog Food
This limited ingredient recipe* offers single-source protein with lamb meal and brown rice.
The kibble is specially designed to encourage your Doberman to chew thoroughly. They will, therefore, eat more slowly, which helps clean teeth and reduces the risk of bloat.
Blue Buffalo Blue Basics Large Breed Adult Turkey & Potato Recipe Dry Dog Food
This large breed limited ingredient diet* includes turkey for protein.
It also includes potato for a soothing, easily digestible starch along with LifeSource vitamin and mineral bits.
The Honest Kitchen Human Grade Dehydrated Limited Ingredient Dog Food
If your Doberman is really struggling to digest food easily, you may want to try this dehydrated food*.
It comes in five flavors. All you need to do is add warm water. You can add your own protein source to customize this warm, soft food. It is completely free of GMOs, by-products and fillers.
What Is the Best Dog Food for Dobermans?
Which Doberman dog food sounds like it will be the best fit for your pup?
Remember, always talk with your canine veterinarian if you have questions about the best food for Doberman dogs at different life stages. This can be especially important if your Doberman has issues with sensitive stomach or allergies.
Have you learned something valuable about Doberman dog food that could help other Dobe owners? Please share your knowledge and experiences here – we love to learn from our readers!
Affiliate link disclosure: Links in this article marked with an * are affiliate links, and we may receive a small commission if you purchase these products. However, we selected them for inclusion independently, and all of the views expressed in this article are our own.
Related Articles
References and Resources