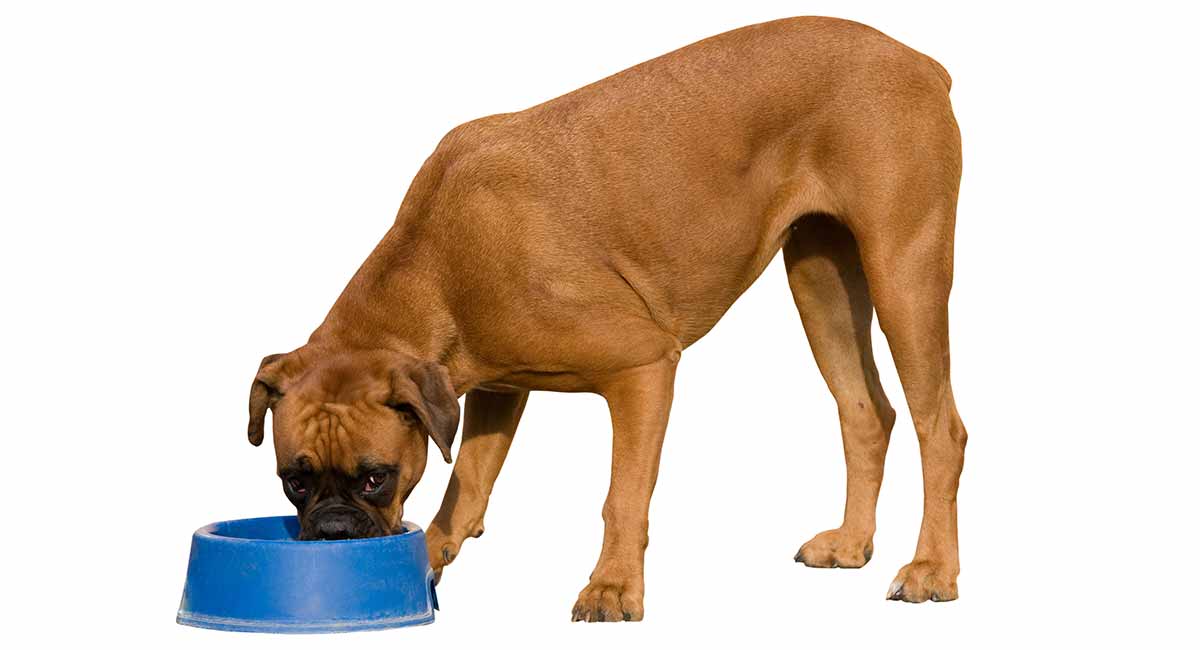 Finding the best dog food for Boxers is one of the most important tasks you have as a pet parent!
At each stage of life (puppyhood, adult, senior), your Boxer's nutrient and caloric needs are likely to change.
So you will want to talk with your dog's veterinarian regularly to ensure your pup is taking in the right nutrient balance for his or her age, activity level and overall health needs.
Read on now to learn about some of the best dog food for Boxers as puppies and adult dogs. Also learn about some high-quality dog food for Boxers who have sensitive stomachs or food allergies.
Products included in this article were carefully and independently selected by the Happy Puppy Site team. If you decide to make a purchase from one of the links marked by an asterisk, we may earn a small commission on that sale. This is at no extra cost to you.
What Is the Best Dog Food for Boxers?
If you are caring for a Boxer dog for the very first time, it can feel daunting to figure out exactly what is the best dog food for Boxers! There are so many different dog foods on the market today!
Your Boxer has a unique face and muzzle shape that is shorter than that of many other dogs (for comparison, think of the long face and muzzle of a German Shepherd). The Boxer's short muzzle is called "brachycephalic." Boxer dogs often have somewhat of an undershot jaw as well. This is part of this dog breed's history in hunting large prey like bulls, bears and boars.
This combination of short, wide muzzle and undershot jaw can make grasping and chewing dry kibble more challenging for Boxers. Choosing a larger kibble or a uniquely shaped kibble often helps make mealtimes easier and less frustrating.
Make sure you also read what to do if your dog eats plastic.
Rotation Diets
"Rotation diets" have become newly popular in dog circles. But this type of feeding schedule has actually been around since before 2010.
The term simply means that you feed your dog different foods rather than sticking with one food only. The idea is that this could reduce the likelihood of later food allergies or sensitive stomach issues. Since Boxers can be prone to both, you may want to ask your dog's veterinarian if you should adopt a rotation diet.
Best Dry Dog Food for Boxers
Choosing the best dry dog food for Boxers begins with finding the right nutrient blend to support maintenance of lean muscle mass without risk of packing on the pounds.
Choosing a breed-specific or large breed dog food can make sense here if your veterinarian advises it.
Royal Canin Adult Boxer Food
Royal Canin specializes in creating breed-specific dog food blends for puppies and adult dogs. This adult boxer food* is suitable if your boxer dog's age is 15 months or older.
The kibble has a special shape to help your Boxer easily grasp and chew, and the nutritional content is designed to maintain lean muscle mass without adding fat.
Taste of the Wild Grain-Free Food
Taste of the Wild is a high quality, USA-made, family-owned company that focuses on non-traditional protein sources in a grain-free recipe*. Smoked salmon, lamb, venison, duck, bison and trout are some options.
This high-protein, low-fat blend offers your Boxer plenty of superfoods, vitamins, minerals, antioxidants and nutrients in an easy-to-digest recipe.
Eagle Pack Natural Dog Food
This unique dog food by Eagle Pack* features chicken and pork protein with a larger kibble size that may be easier for your Boxer to grasp and chew.
This food is made in the USA and is free from known irritants and allergens such as wheat, corn, soy, by-products and artificial ingredients.
Best Wet Dog Food for Boxers
Wet food has its own important place in your Boxer dog's nutritional needs. This can be especially true during puppyhood, during illness or after any kind of veterinary procedure when your dog may be more at risk of dehydration. Wet food has a higher natural moisture content and is often also more palatable (tasty) and easy to eat and digest.
The best wet dog food for Boxers doesn't have to be nutritionally whole and complete if you plan to use it as a supplemental or treat food only. But if you want or need to serve only wet food to your Boxer, be sure the wet food you select is marked "whole and complete nutrition."
Royal Canin Wet Food For Adult Boxers
It is always smart to choose a breed-specific wet dog food if the option exists. Royal Canin's wet dog food for adult Boxers* can be offered once your Boxer turns 15 months old.
This food offers complete and balanced nutrition on its own but can also be combined with Royal Canin's dry adult Boxer food if desired.
Instinct Natural Wet Canned Food
This natural wet canned dog food by Instinct* features a limited ingredient base that is perfect for Boxers with sensitive tummies or suspected food allergies.
Choose from lamb, rabbit or turkey protein.
Wellness Protein Canned Recipe
Choose from four single-source protein recipes by Wellness*: salmon, turkey, lamb or beef. All recipes feature 95 percent protein with healthy veggies and added vitamins and minerals.
Wellness wet food is actually cooked in the can so it is packaged in for maximum freshness. This food is not designed to be fed as the sole source of nutrition.
Best Dog Food for Boxer Puppies
Choosing the best dog food for Boxer puppies should always factor in the differences in nutritional needs between large and small breed dogs. Always ask your dog's veterinarian if you need help choosing your Boxer puppy's food during this short, critical growth period!
Boxer puppies are considered "large breed puppies." This means you are likely to achieve the best results by selecting either a food specifically created for the Boxer breed or a food designed for large breed puppies.
Royal Canin Boxer Puppy Food
This Boxer puppy food by Royal Canin* is suitable if your Boxer dog is younger than 15 months. The kibble has a special shape to make it easier for your puppy to grasp and chew.
The nutritional blend includes added prebiotics and antioxidants for healthy digestion.
Nutro Wholesome Essentials
This large breed puppy food by Nutro Wholesome* offers a base of digestible brown rice and sweet potato plus essential fatty acids, vitamins, minerals and antioxidants.
Blue Buffalo Life Protection Formula
This chicken and brown rice formula by Blue Buffalo* includes both crunchy dried kibble and also LifeSource bits, which include a special blend of essential fatty acids, vitamins, minerals and antioxidants that growing large breed puppies need.
Best Food for Boxers With Sensitive Stomachs
Symptoms of sensitive stomach in dogs can include bloating, gas, upset stomach, elimination issues and disinterest in meals.
But it isn't always easy to tell exactly what food or other issue is causing these symptoms. Selecting the best food for Boxers with sensitive stomachs can be quite the challenge. We recommended that you tackle this particular issue with the help of your vet.
Purina Pro Plan Focus
This recipe by Purina Pro Plan* is carefully created out of ingredients known to be easy to digest. You can choose from salmon or lamb for your primary protein.
This food includes lots of essential fatty acids to help further with digestion.
Nature's Recipe Easy To Digest Food
The best food for Boxers with sensitive stomachs* is often one that contains special ingredients. This for by Nature's recipe includes prebiotics, probiotics, digestive fiber and essential fatty acids.
The recipe is free from corn, wheat, beef or artificial ingredients.
Crave High Protein Food
Choose from salmon and ocean fish, lamb and venison, beef or chicken for your dog's primary protein in this grain free, high protein food by Crave*.
This food is free of known allergens and irritants like wheat, corn, soy, protein by-products and artificial ingredients.
Best Dog Food for Boxers With Allergies
Choosing the best dog food for Boxers with allergies can initially be a bit challenging. Not least because you need to figure out exactly what foods your dog is allergic to.
No single veterinary test exists to quickly determine which food(s) may be troubling your dog. For this reason the most common diagnostic approach among canine veterinarians is one of dietary elimination. This means they will put your dog on what is called a "limited ingredient diet," or LID for short.
These foods offer high quality LID recipes that you can talk with your veterinarian about.
AvoDerm Grain Free Food
This unique dog food by AvoDerm* has eliminated grains, corn, soy, by-products and artificial ingredients.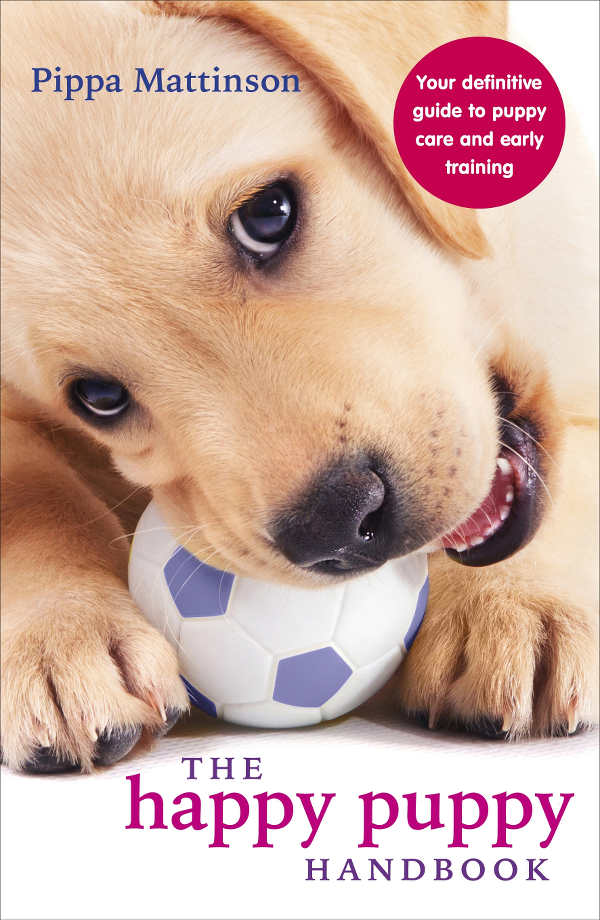 You can choose from beef, duck, lamb, turkey or trout for your dog's primary protein.
Natural Balance Limited Ingredient Diets
Like AvoDerm, Natural Balance offers a variety of L.I.D. dog foods*. So, you can switch between different foods without the risk of stomach upset.
Choose from duck, venison, lamb, fish and beef for your dog's primary protein.
The Honest Kitchen Dehydrated Food
This dehydrated dog food by Honest Kitchen* offers a fantastic way to further control what your dog is eating. This was you can switch out whole protein sources until you find just the right recipe.
Choose from chicken, beef, fish or duck.
Feeding Your Boxer
It's really important to feed your Boxer the right food for each life stage. This will ensure that your pup will grow up as healthy, happy and strong as possible.
Remember, if you have any questions or concerns, ask your dog's veterinarian. She can help you select a Boxer dog food that will be nourishing and supportive for all of your dog's health needs.
Does your Boxer have a favorite food or treat? Please share your Boxer's favs in the comments section – we love to learn from our readers!
Love Reading About Boxers?
If you're a big Boxer dog fan, you'll want to take a look at some of our other articles on this beautiful breed!
Check them out below:
Affiliate link disclosure: Links in this article marked with an * are affiliate links, and we may receive a small commission if you purchase these products. However, we selected them for inclusion independently, and all of the views expressed in this article are our own.
References