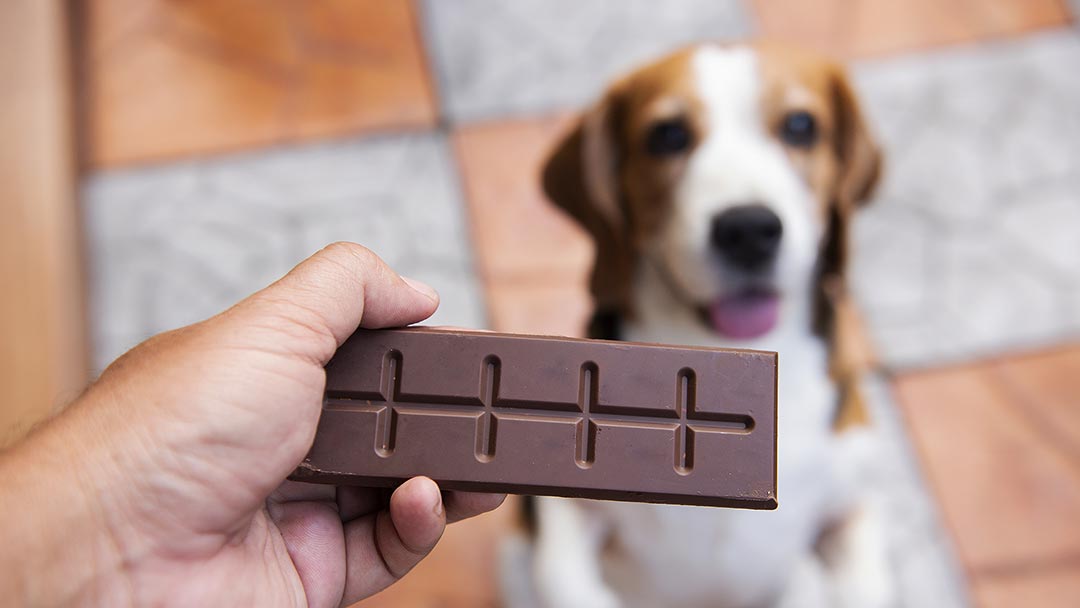 Chocolate is not a safe treat for dogs.
It contains caffeine and theobromine – compounds that are toxic to dogs.
Some dogs are also genetically more vulnerable to chocolate poisoning than others. It is also possible for a dog to react badly to a mouthful, even after eating chocolate without side effects in the past.
Fortunately dogs usually survive chocolate poisoning, if their owners know what symptoms to look for, and the critical window for getting veterinary treatment.
Products included in this article were carefully and independently selected by the Happy Puppy Site team. If you decide to make a purchase from one of the links marked by an asterisk, we may earn a small commission on that sale. This is at no extra cost to you.
Can Dogs Eat Chocolate?
Welcome to our guide to why dogs can't eat chocolate, what happens when they do, and what you should do if your dog has eaten chocolate.
We'll cover:
Chocolate is a beloved treat for humans, so why can't we share it with our best friends?
Why Can't Dogs Eat Chocolate?
One of the defining ingredients in chocolate is cocoa beans.
Cocoa beans are the seeds of the cocoa tree (Theobroma cacao).
To make chocolate, cocoa beans are fermented, dried, roasted, ground, and combined with other ingredients like milk and sugar.
Cocoa beans contain caffeine and theobromine, which belong to a group of compounds called methylxanthines.
Unlike humans, dogs cannot metabolize methylxanthines safely, and they have a toxic effect inside the body.
What Happens If A Dog Eats Chocolate?
When dogs consume chocolate, the theobromine and caffeine molecules are absorbed through the stomach lining into their bloodstream, and get carried all over their body.
Everywhere they go, they bind to adenosine receptors on the surfaces of dogs' cells.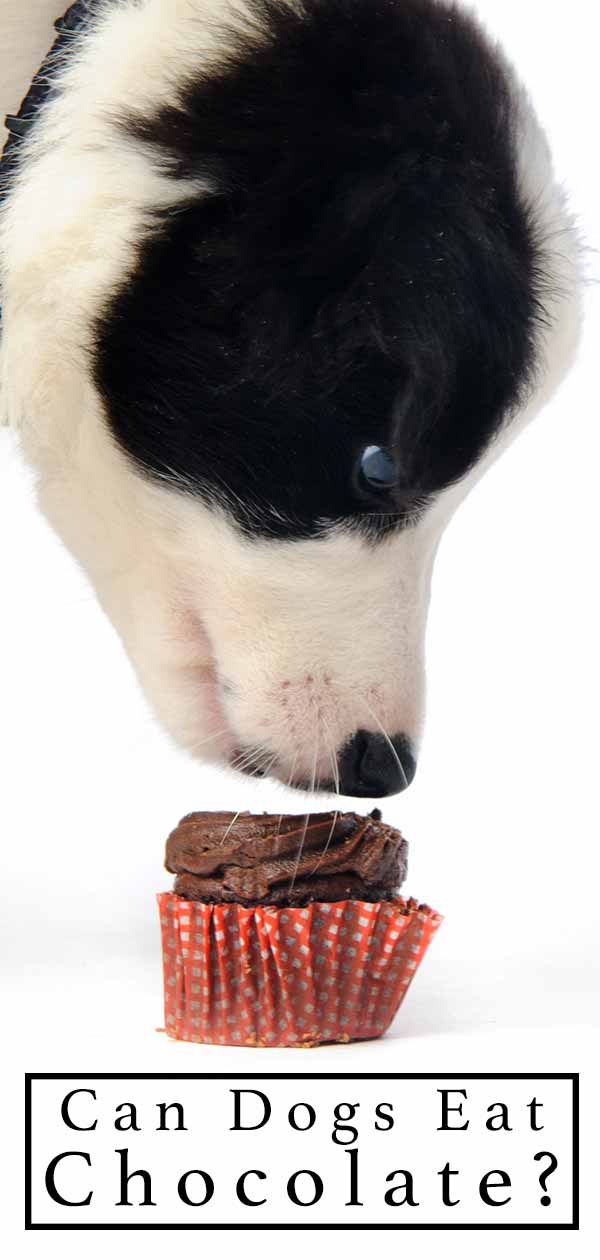 Adenosine receptors are landing points on cell walls for adenosine, an important chemical messenger inside the body that relays all kinds of information and instructions.
Unfortunately, methylxanthines like caffeine and theobromine just happen to be a perfect fit for adenosine receptors too.
So, eating chocolate tricks dogs' cells into thinking they're receiving lots of normal internal messages. Lots and lots of them!
And it starts reacting to them all, in a big, over the top and dangerous way.
Theobromine also interferes with the way dogs use calcium in their body to control muscle contraction.
Let's find out how much chocolate it takes to trigger this response.
How Much Chocolate Can A Dog Eat?
The danger of chocolate is linked to both the concentration of methylxanthines (caffeine and theobromine) in the chocolate, and the bodyweight of the dog eating it.
Dogs generally start to show mild symptoms of chocolate poisoning when they consume 20mg of methylxanthines per kilo of their body weight.
Symptoms become severe when they ingest 40mg of methylxanthines per kilo of their body weight.
And eating more than 60mg of methylxanthines per kilo of body weight starts to trigger seizures.
Is It Possible To Calculate A Safe Amount Of Chocolate For Dogs?
No.
For two reasons:
1. The concentration of methylxanthines in chocolate varies
Vets can use rough values to estimate the degree of chocolate poisoning and plan a course of treatment.
But it's impossible to reliably and accurately say "this bar of chocolate from this brand contains this much caffeine and theobromine per gram".
Even feeding your dog the exact same amount of chocolate from the same manufacturer twice does not carry exactly the same risk!
2. Some dogs are thought to be genetically more vulnerable to chocolate poisoning.
These dogs, found in all breeds, have a genetic anomaly which affects their metabolism.
A "safe" amount of chocolate for a normal dog could be lethal to them, and there's no safe way to find out if your dog is among them or not.
So given the risk, we don't recommend gambling on a "safe" amount of chocolate to offer a dog as a treat.
And if your dog ate chocolate, no matter how little, we always recommend getting veterinary advice.
More on that in a moment, but first let's compare the risk of different types of chocolate – for argument's sake.
Which Kinds Of Chocolate Are Most Dangerous To Dogs?
Remember, the percentage of cocoa in chocolate is only loosely correlated to the amount of theobromine and caffeine present.
Average values are used to compare and estimate risk only.
Can Dogs Eat Semisweet Chocolate?
Semisweet, or dark, chocolate must contain a minimum of 35% cocoa, but can contain anything from 35%, to 60%, 70% or even 90% cocoa!
So it's easy for a dog to consume a toxic quantity of methylxanthines by eating semisweet chocolate.
For small dog breeds, just one or two squares from a bar can be enough to have very serious consequences.
This rich and decadent chocolate treat is a definite "no" for canines!
Can Dogs Eat Milk Chocolate?
Milk chocolate contains a much smaller proportion of cocoa.
The majority of milk chocolate is actually milk solids and sugar.
Milk chocolate also contains vegetable fats, flavorings like vanilla, and emulsifiers to hold it all together and create a stable texture.
On averages milk chocolate contains around 2 mg of methylxanthines per gram, on average.
Large dogs without any underlying health problems, or invisible genetic vulnerability, sometimes consume small quantities of milk chocolate with few or no side effects.
However it is not a wise risk to take.
Can Dogs Eat White Chocolate?
White chocolate is a bit of a misnomer. It contains cocoa butter, but no cocoa solids.
As such, white chocolate contains negligible amounts of caffeine and theobromine.
So if a dog eats white chocolate, the risk of methylxanthine poisoning is minimal.
But that doesn't make it completely benign, because white chocolate is high in fat and sugar.
Dogs' digestive systems are not well adapted to handling large amounts of fat and sugar.
So white chocolate can cause acute pancreatitis – painful, rapid-onset inflammation of the pancreas, which needs urgent medical attention to prevent long term damage.
Can Dogs Eat Chocolate Ice Cream?
What about things which aren't just chocolate at all? Things with just a smidge of chocolate in them, or "chocolate flavoring".
For example, chocolate ice cream.
The problem with chocolate flavored things, or snack where chocolate isn't the main ingredient, is that it's even harder to calculate the risk.
Labelling on the packet may not contain enough information to accurately say what the methylxanthine content is, or measure the risk of chocolate poisoning.
And in the case of ice cream, bear in mind the risk of pancreatitis again, from large amounts of fat and sugar.
It's far safer to buy your dog their own ice cream* as an occasional treat!
Can Dogs Eat Chocolate Cake?
What about cakes, cookies, brownies, puddings, and all the other places chocolate is found as an ingredient or flavoring?
The problem here is not being able to tell from the ingredients exactly how much "neat" chocolate they contain by weight.
Unsweetened baking chocolate and cocoa powder contain the highest concentrations of methylxanthines – more than 14 mg of theobromine per gram.
So when it comes to your dog's snack time, these items are definitely best left on the shelf as well.
Even though your pup might seem anxious to get their paws on some, bear in mind they feel the same way about nearly everything!
Dogs are pretty indiscriminate eaters, and can't perceive toxic from non-toxic. They might look longingly at your chocolate cookie, but they will be just as happy if you give them a dog safe treat or a slice of cucumber instead!
But what about if your dog ate chocolate by accident?
How To Recognize If Your Dog Has Chocolate Poisoning
Chocolate is one of the most common culprits for poisoning cases in dogs.
It happens most frequently over holiday periods, when there's more likely to be chocolate lying around at home – so Christmas, Valentines Day, and so on.
Symptoms of poisoning may start to appear as little as 2 hours after eating chocolate.
Or they can take up to 12 hours to begin.
Chocolate toxicity especially affects dogs' muscle control, heart, kidneys and nervous system.
Symptoms of chocolate poisoning include:
Nausea
Diarrhea
Bloating
Increased thirst and urination
Restlessness, increasing to hyperactivity
Stumbling and lack of coordination
Tremors
Seizures
Rapid, shallow breathing
High temperature
And ultimately loss of consciousness.
If your dog has eaten chocolate, don't wait for any of these symptoms to appear to confirm that they have received a toxic dose.
It is far better to intercept the chocolate in the stomach before it enters the bloodstream and causes illness!
Can Dogs Die From Eating Chocolate?
Sadly yes.
Less than half an ounce of dark chocolate can be fatal for a small dog.
Dogs die from eating chocolate because the changes it causes to their heartbeat or breathing become too severe.
However, the prognosis is usually good, if they receive veterinary treatment within 2 to 4 hours of eating the chocolate.
Next let's look at what that looks like.
Treating Chocolate Poisoning In Dogs
Vets typically consider the worst case scenario when dealing with suspected chocolate poisoning.
So if your dog has scoffed a box of dark, milk and white chocolates, rather than estimate what proportion of the box was occupied by dark chocolates, they'll assume that they were all dark. Better to be safe, than sorry!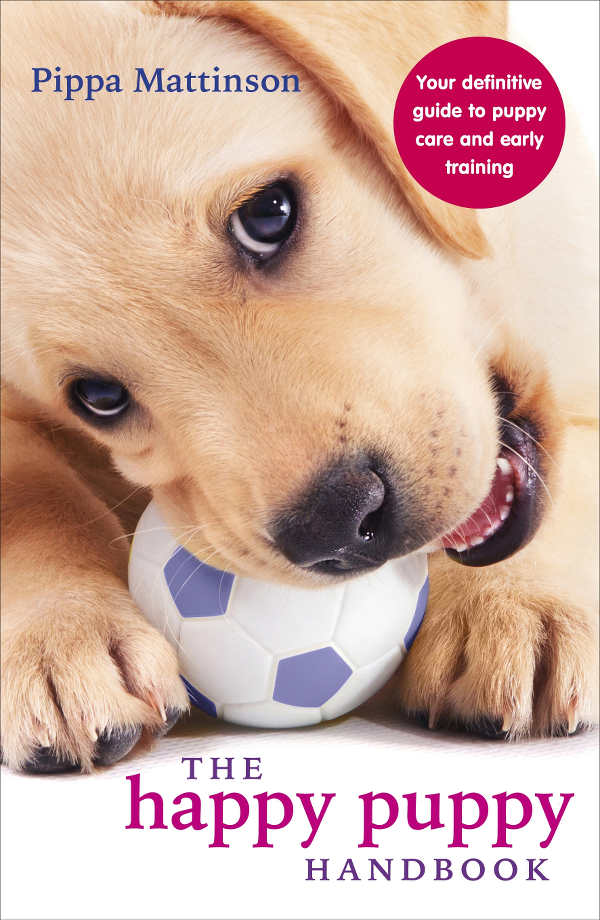 To help them plan the best course of treatment, take any packaging you have for the chocolate with you, as well as information about how much of it they ate.
If possible, because the chocolate was consumed within the last hour or two, your vet may attempt to get it out by inducing vomiting or pumping their stomach.
They might also administer doses of activated charcoal. Activated charcoal is very finely ground to give it a large surface area which binds to a wide variety of toxins in the stomach.
Your dog might also need medicines to stop seizures, fluid via an intravenous drip, or a catheter to help support their recovery.
Recovery can happen within 24 hours, but may take longer.
Summary
Hopefully our message has been pretty clear – if your dog ate chocolate, call your vet!
Even if you think they haven't eaten enough to harm them, let your vet make that call.
They will know whether anything in your pup's medical history, or the food they ate, makes them especially vulnerable to chocolate poisoning.
But don't try to judge the danger yourself, unless you can live with the consequences of being wrong.
Remember, some dogs are genetically more vulnerable to chocolate poisoning, and you can't tell if your dog is one of them.
Once the chocolate is eaten, a countdown starts to get treatment, so act fast, and your dog will probably live to catch another ball.
Has Your Dog Ever Staged A Daring Chocolate-Grab?
Let us know the ways they've caught you off guard by finding chocolate in your home in the comments box down below.
Affiliate link disclosure: Links in this article marked with an * are affiliate links, and we may receive a small commission if you purchase these products. However, we selected them for inclusion independently, and all of the views expressed in this article are our own.
References and Resources
Gans et al, Effects of short-term and long-term theobromine administration to male dogs, Toxicology and Applied Pharmacology, 1980.
Gwaltney-Brant, Chocolate Intoxication, Veterinary Medicine, 2001.
Cortinovis & Caloni, Household Food Items Toxic to Dogs and Cats, Frontiers in Veterinary Science, 2016.
Sturgeon & Sutton, Theobromine toxicity in dogs – Is it exaggerated?, Clinical Toxicology, 2008.
Bates, Chocolate Toxicity, Companion Animal, 2015.
Bates et al, Common questions in veterinary toxicology, Journal of Small Animal Practice, 2015.
Why is chocolate toxic to dogs and other pets? RSPCA Knowledge Base, 2019.