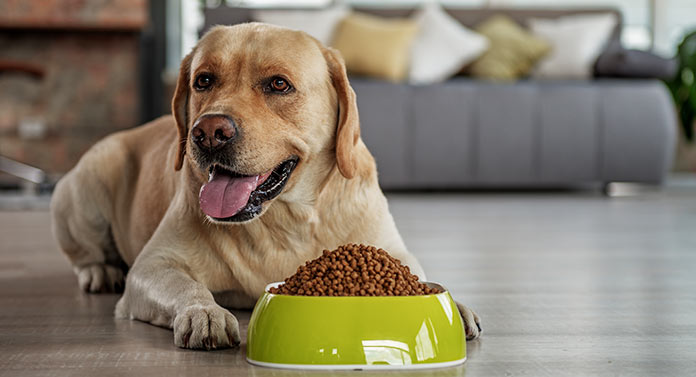 My dog is a picky eater – what can I do?
Dogs can be picky eaters for a number of reasons. Some reasons are more serious than others, such as illness, anxiety, food allergies, or stress.
But other factors can include too many treats, not liking a certain brand of food, or even just not being hungry.
If your dog is a picky eater, training isn't impossible. Read on for tips to help your fussy dog get enough food, and when you should worry.
My Dog is a Picky Eater – Quick Links
If you find yourself saying: my dog is a picky eater, what can I do? Then this article is for you.
Before trying to tackle the problem, you need to identify the cause. So, let's find out the most common reasons why your dog might be refusing food.
Reasons Why My Dog is a Picky Eater
There are a number of potential reasons why your dog doesn't seem to want his food. Sometimes it can be a sudden change in their behavior, or it may be a long term trend.
Let's take a look at the most common causes. Once you've identified why your dog is acting this way, you can start making changes to solve the problem.
So, here are some reasons why dogs are picky eaters.
You've Just Brought Them Home
It's natural to worry if you've just brought home a new puppy, and they're refusing to eat their food. But, this is something many new owners experience.
Moving away from their mom and siblings to a new home can be really stressful for a lot of puppies.
So, it's natural that they may be a little put off their food for a while.
After a few days, puppies will usually settle into a routine and pick up their appetite again. But, if this doesn't happen, it's worth taking them to the vet to check there are no other issues.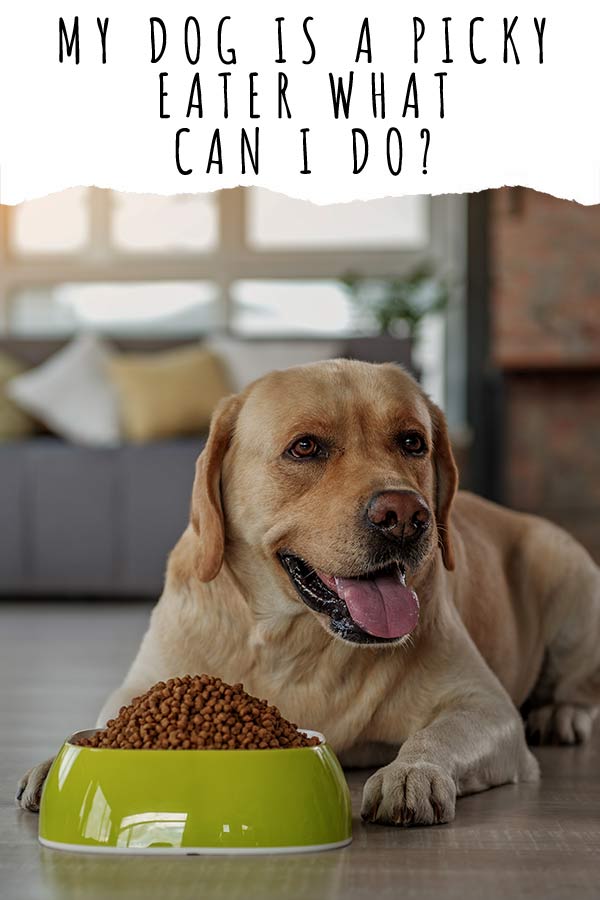 They're Sick
One of the more serious causes of picky eating in dogs is an underlying health problem.
If your dog has spontaneously gone off his food, or is losing weight rapidly, go straight to your vet so they can check for illnesses.
Food Intolerances
Your dog may be allergic or intolerant to one of the ingredients in their current food. This can cause dogs to avoid eating, or to experience gastrointestinal upset when they do eat.
It's important to speak to the vet if you suspect this is the cause of your dog's fussy eating.
They can help you discover which ingredient is the problem for your dog. And advise you on a new diet plan if this is the cause.
Anxiety or Stress
If your dog is feeling anxious or stressed for some reason, they may not eat their food.
Some dogs experience separation anxiety. It can help to stay in the same room as them whilst they eat, or time their meals so they're eating at the same time as you.
Alternatively, if you know something has caused a change in your dog's behavior, try to deal with the problem at its source.
It may be something temporary that is stressing out your dog – such as fireworks. But, if it's a long-term trigger, you can try to find ways to deal with the issue.
You may need to speak to your vet about helping your dog with anxiety if you cannot stop whatever is causing it.
They Don't Like This Type of Food
Some dogs may refuse to eat because they don't like the type of food they have been given, or struggle to eat it for some reason.
For instance, very small dog breeds might find it hard to eat kibble that isn't designed with their small mouths in mind.
Some dogs may simply prefer the crunch of kibble to soft wet food.
It's worth checking with your vet first, to make sure there is not a more serious cause to your dog's fussy eating.
But, if there is no other cause, your vet may suggest changing the type of food your dog is currently getting.
You're Changing Their Food Too Much
This may seem a little at odds with the previous point. But, some dogs become picky eaters because owners change their food too often.
If you're changing your dog food regularly because your dog is a fussy eater, it can help to stop this process.
Try just sticking to one recipe. And, if the problem persists, speak to your vet.
They Aren't Hungry
Sometimes dogs won't eat because they just aren't hungry.
Perhaps you are offering your dog too much food at meal times, or leaving their food down constantly.
This can make it seem like your dog isn't eating enough.
Your vet can help you learn exactly how much you should be feeding your dog.
Too Many Treats
Giving your dog too many treats outside of mealtimes can cause your dog to eat less (or even nothing at all) during mealtimes.
Your dog may avoid eating his normal food because he knows he can get something nicer from you if he doesn't eat.
Or, he may just be full already from the extra treats and table scraps.
This can be easily solved by eliminating treats outside of meals. This doesn't mean training has to stop. Scroll to the end of the guide for more tips on training a fussy dog.
They're Not That Food Motivated
The simple fact is that some dogs are just less food motivated than others. It doesn't always mean that there's something wrong with your dog.
As long as your dog is healthy and happy, you shouldn't worry too much if they aren't that excited about meals.
Speak to your vet if you're concerned, and follow the tips at the end of this guide. But, the most important thing is the health of your dog.
Should I Worry if My Dog Skips a Meal?
If your dog skips one meal, it likely won't impact their health dramatically. But, it can be problematic if your dog starts skipping meals more often.
You should take them to the vet if they stop eating altogether, or seem to lose interest in their food suddenly. Especially if you notice any other changes in their behavior.
It's also worth checking whether your dog is underweight. If they are a healthy weight, there's less reason for you to worry if they skip one meal.
But, if they are underweight it can be more of a concern.
Speak to your vet to learn about the healthiest weight for your dog. For many breeds, as long as you can feel but not see their ribs, they are at a healthy weight.
But, your vet will be able to give you a better idea for your individual dog.
Try to identify the reason your dog isn't eating a meal. If they simply may not be hungry, you don't need to worry. However, if it could be something more serious, you should take further action.
My Dog Won't Eat a Certain Type of Food
Perhaps it's only one type of food that your dog won't eat. Sometimes this is a type of treat. Other times it could be wet or dry dog food as a whole, or any food with a certain type of ingredient.
There are ways around this.
If your dog isn't eating a type of treat – just stop offering it! If you're certain that your dog needs treats, there are plenty of healthy things you can offer instead.
But, dogs get all of their nutrients from their normal food, so treats aren't really necessary.
Some people offer their dog both dry and wet food. If you do this, and your dog is leaving one type, you can simply remove this type altogether, and feed the type of food that your dog will eat.
Dog food should offer a complete balance of nutrients. So, it shouldn't impact your dog's health to stick to just dry or just wet food.
Avoiding an Ingredient
It's a little harder if your dog is avoiding foods that have a certain ingredient. This could be because of a food intolerance or a dislike.
There are so many choices out there when choosing a dog food. So, you should have no trouble finding foods that don't have the ingredient causing you problems.
Your vet may suggest a limited ingredient or a grain free diet. This can help dogs that suffer from allergies or intolerances.
There is some concern among many people that diets like this are linked to the heart condition dilated cardiomyopathy.
However, further research needs to be done on this to determine if there is an actual link. It's best to go with your veterinarian's advice until then.
How to Transition to a New Food
If you are going to have to change the food that you're giving your dog, make sure that this is a gradual process.
At first, you will need to mix in the new and old food. Slowly increase the amount of new food you're giving your dog, and reduce the old food, over the course of a week.
Changing dog food too quickly can cause an upset stomach and other digestive problems.
If you make the transition slowly but the new food still makes your dog sick, speak to your vet for further advice.
You may need to revert back to your old food for a bit longer, or change to a different new food.
Tips to Help Fussy Eaters
If you're still saying: my dog is a picky eater, what can I do? We've got some great tips that can help.
As long as you've determined with your vet that there is no health issue causing his eating problems, these tricks can help you get some more food into your dog.
Remove Food After Mealtimes
Make sure you aren't leaving your dog's food down all the time. Give your dog a schedule for meals, and an allocated time to eat their food.
If your dog is a slow eater, you may want to give them half an hour at mealtimes to eat.
But, when that time is up, if your dog is no longer eating, take up their bowl and remove the food from their reach.
A schedule like this will encourage your dog to eat enough at mealtimes and not to just graze throughout the day.
It also stops any bad bacteria from developing in your dog's food, and keeps their meals fresh.
Try Smaller Meals
With your vet's guidance, you may wish to start offering slightly smaller meals.
Many dog food brands have feeding suggestion sizes on the back. However, these can be too big for some dogs in those weight ranges.
If your dog is leaving a lot of their food at mealtimes, and they are still a healthy weight with no underlying health problems, your vet may suggest reducing their meal sizes.
Change Your Dog's Food
This is one that you should try only under the guidance of your vet.
Because, changing dog foods too often can actually make the problem of fussy eating in dogs worse.
If you're trying this option, make sure you change your dog's food gradually. Transitioning too quickly can lead to stomach upsets, sickness, and diarrhea. Which isn't fun for you or your dog!
No Treats
Another tip to help dogs that are picky eaters is to stop feeding treats and table scraps. Don't feed your dog anything other than their normal meal allowance – and don't add anything to this.
If you feed your dog lots of scraps and treats, they may start to leave their normal food in the hopes of getting something more tasty.
And, too many treats outside of mealtimes can fill your dog up. So, they might just not be hungry when their normal food comes around.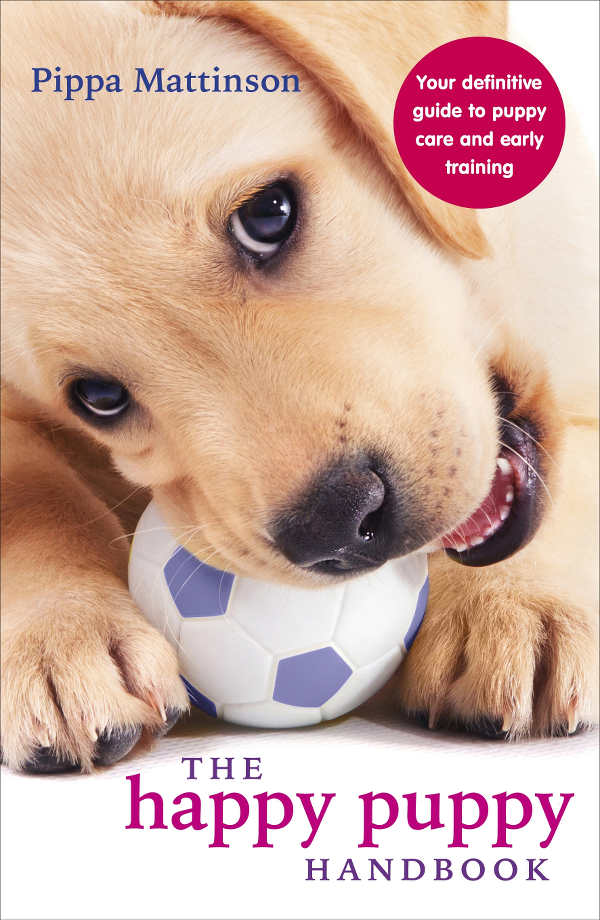 This habit can be tough to break, and is down to you more than your dog. But, by stopping treats you can get your dog back on track with his normal nutritional food.
Only giving your dog treats and table scraps can lead to a poor balance of nutrients, and can cause health problems.
Should I Give My Dog Table Scraps if They Aren't Eating Enough?
As we mentioned a little in the previous section, it can be a good idea to stop giving treats and scraps if your dog is a fussy eater.
They may stop eating their normal food in the hopes of getting treats, which can lead to nutritional imbalances.
If your dog isn't eating enough, and is starting to lose weight, you should first take them to the vet.
This will help you find out if there's a health issue causing the weight loss.
If you give your dog tasty scraps of your own food when they leave their meals, they may start to avoid their food altogether in the hopes of getting something nicer.
So, it may actually be better to stop giving table scraps altogether if your dog is leaving their food untouched.
And, as we advised earlier, take up your dog's food after a set time.
How Do I Train A Picky Dog?
If you're following the tips above, training might seem tough at first. But, rather than using treats, you can take portions of your dog's food out of their mealtime allowance to use as training treats.
If you're using wet food for mealtimes, you may need to invest in kibble for training, and reduce the amount of wet food they're getting at dinner.
Some dogs don't seem to respond well to food when they're training. But, there are a couple of ways you can fix this.
Firstly, try to train your dog when they're likely to be hungry. This means, before breakfast and dinner rather than just after.
And, occasionally, use high value treats. Mix them in with your normal kibble so that your dog never knows when it will get kibble and when it will get something nicer.
If your dog stops responding to the treats, you can stop the training session and try a little later.
Take a closer look at training tips here. You can also find out more in our online training courses.
My Dog Is A Picky Eater, What Can I Do?
Do you have a picky eater at home? How have these tips and tricks worked for you?
If you know any other great tips for helping owners that have fussy dogs, make sure to leave them in the comments.
Are there any foods that your dog just can't say no to?
References and Resources