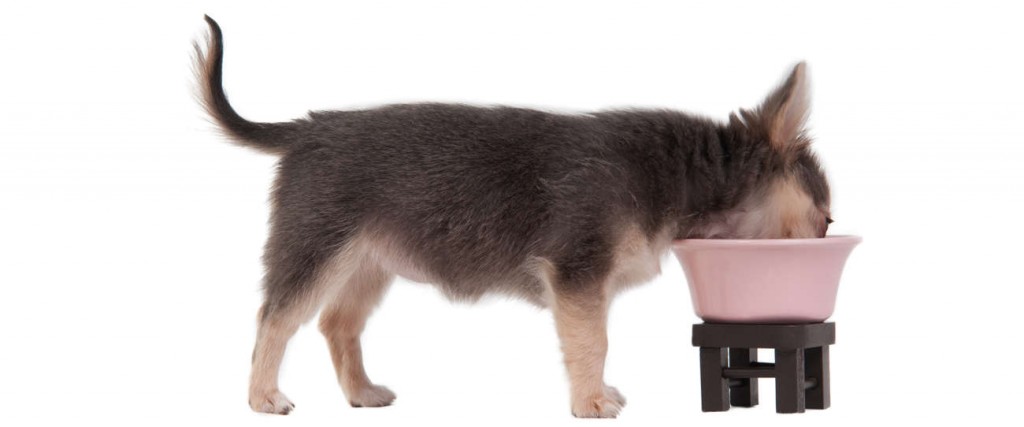 We all want to give our puppy the best possible diet. Feeding your puppy on commercial dog food is a common choice, but lately there have been some concerns raised over the contents of this very convenient food.
Just a few decades ago, kibble did not exist.
Dog food came in the form of scraps, or in cans.
You opened a tin and put it in the dog's bowl, then sprinkled a 'mixer' – pieces of crunchy dog biscuit – on the top.
The size of the biscuit pieces varied according to the size of your dog.
The food was meat based and smelly (as were the empty cans).
And a large dog meant a large trolley full of cans to push around the supermarket – no online deliveries in the 1970s
Most of us also gave our dogs plenty of household scraps. No one worried much about a 'balanced diet' and none of us weighed or measured our dogs' food.
The arrival of kibble changed everything.
The rise and rise of kibble
Large pet stores are now dominated with row upon row of brightly colored sacks, all promising perfect health for your pooch.
The choice of brands is bewildering, and even once you have settled on a brand, there are more choices to be made.
Is your puppy large breed or medium breed? Should he have premium or basic, standard or 'light', should he have chicken or lamb? And what about hypo-allergenic, or 'working' food?
It is hardly surprising that new puppy owners are confused.
Don't let the bewildering array of choice put you off feeding kibble to your puppy. It isn't that difficult to settle on the right brand of food for your dog.
But kibble is not the only way to feed a dog. Much more difficult for many new puppy owners, is whether to decide to feed kibble at all. Or whether to join the growing number of dog owners are now feeding their dogs on raw meat and bones.
The 'dangers' of kibble
There is now a small but growing minority of dog owners that believe kibble is responsible for all manner of problems in dogs. You won't need to spend much time in online doggy communities before you come across the view that kibble is BAD.
There is an even smaller but quite vociferous group of dog owner that actually believe kibble is poisonous to dogs.
But while some of the ingredients of kibble do not look very appetising, at the time of writing, there is no evidence to support claims that dogs live longer on raw food than they do on kibble or that they are less likely to get cancer for example
Before we dismiss claims that kibble is bad entirely, it has to be said, that kibble is not perfect.
And that like almost anything else in life, there are risks in feeding dogs kibble.
Let's have a look!
The risks of feeding kibble – contamination
Each year there are a number of food recalls by commercial pet food companies. For various reasons.
When food is recalled it is essentially an admission that there is a potential for harm to dogs eating that food.
Kibble recalls have been initiated because Salmonella has been found in a batch of that food, for example, or because the food has become contaminated with a chemical.
In an industry where recalls are as frequent as they are, the FDA website shows that there were nine recalls in the USA in the first three months of 2015 alone, it is reasonable to conclude that there is an element of risk of contamination when feeding your puppy on kibble.
How great this 'risk' is, we don't know.
To figure that out, we'd need to calculate the number of batches that are not recalled each year and compare them with the number that are. While it is no comfort to someone whose dog gets sick, statistically, the risk is likely to be very small.
There is another risk in feeding kibble to some individual dogs, namely those dogs that are at risk from a condition called bloat.
The risks of feeding kibble – bloat
Studies have shown that dogs fed on certain types of kibble were more likely to get bloat, and that dogs that are fed on dry food only are more likely to get bloat than dogs whose dinner also contains wet food.
Now it needs to be said that most dogs will never get bloat, no matter what they are fed on.
Susceptible dogs tend to be large, deep chested breeds. Or individual dogs that have bloated before or that have a close relative that has suffered from bloat.
But bloat is a very dangerous, painful and often fatal condition, not to be lightly dismissed. The actual risk to your dog, will depend on his genetic information and on some of the other factors that are known to influence this condition.
Remember when calculating risk, you need to consider that all feeding methods probably carry some risk. Your dog has to eat something, so be objective in looking at the risks involved in alternative feeding methods when making your choice
The disadvantages of feeding kibble
One of the main disadvantages of feeding kibble is that it provides a less pleasurable eating experience for the dog than a raw meaty bone meal.
Most dogs finish a kibble meal within a very few minutes, and still feel hungry afterwards. Whereas a raw fed dog has a more extended period of enjoyment from his meal.
Some dog owners find that they need to clean their dogs' teeth when they are kibble fed. This may be due to a combination of the high carbohydrate content in kibble and the lack of abrasive content.
Obesity is a big problem in modern dogs and some dog owners find it hard to control their dog's weight when feeding commercial food. This shouldn't be a problem if food intake is strictly controlled and reduced if the dog gains too much weight.
So, we have looked at some of the risks and disadvantages of feeding kibble. How about the benefits?
The benefits of feeding kibble – convenience
The chief benefit of feeding kibble to adult dogs is convenience.
There is nothing simpler than opening a packet and pouring nuggets of complete food into a bowl. Nothing needs to be added, apart from providing the dog access to clean drinking water.
Because it is dehydrated kibble is relatively light and easy to transport. It keeps well, even after the packet or sack is opened, provided that you don't let it get damp.
With puppies, or dogs undergoing intensive training, there is another concern
The benefits of feeding kibble – training
When we train puppies, nowadays we use quite a lot of food in training. The same applies to older dogs learning new skills or to rescue dogs that are adjusting to life with a new family.
Food is a very important training tool and bonding aid. With puppies, at some stages all of their daily food allowance may be used in training.
If a dog is raw fed, it can be more of a challenge to incorporate their food into a training regime.
With kibble it is very simple.
You can keep pots of your puppies food in various parts of the house and in your pockets or treat pouch. It is then easy to reward him each and every time he responds to you, or checks in with you.
This is a powerful benefit that should not be underestimated.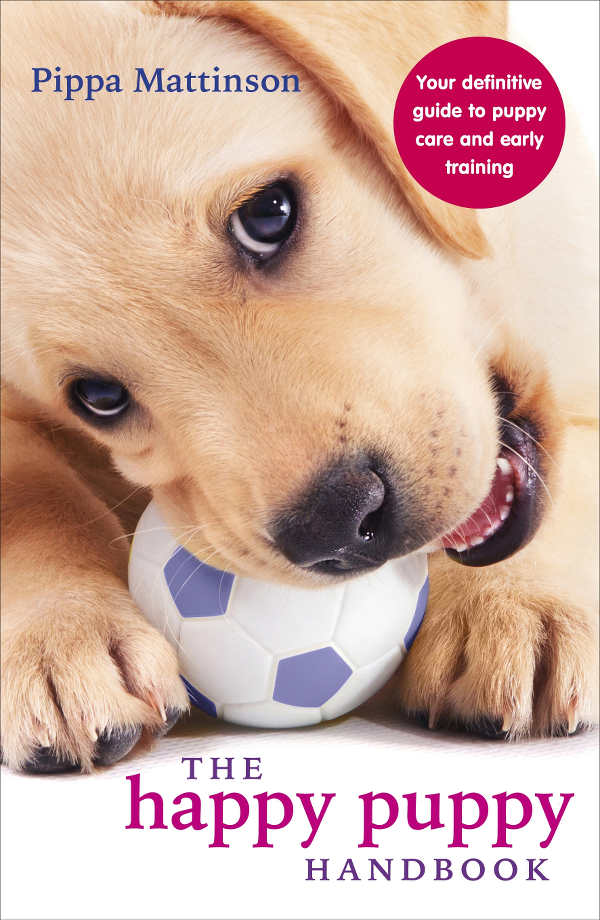 The benefits of feeding kibble – peace of mind
For many people, feeding a natural raw diet or home cooked food is a source of stress and worry.
Is my puppy getting the right vitamins? Is my puppy getting the right minerals? How do I know how much to feed or how to balance the ingredients?
With a puppy, this is a particular concern as a puppy needs the right balance of nutrients to grow and develop as well as to supply his basic daily requirements.
Kibble takes away this worry as it supplies all a puppies nutrients in the balance that he needs. All you the owner have to do, is feed the right quantity. And there are instructions on the packet to guide you.
Summary
At the time of writing, the evidence does not point to there being any one right way or wrong way to feed your puppy.
There is a lot we don't yet know about the long term effects of different methods of feeding dogs, but like all methods of feeding, kibble has its pros and cons.
Slow feed bowls can help your kibble fed dog enjoy his meals more and feel less hungry. They may also reduce the risk of bloat, by slowing down the speed at which your dog can consume his meal. Bloat is however, normally only a concern in larger breeds of dog, and in adult dogs.
If your puppy is still small and you are keen to train him successfully, kibble might be a good choice for you for the next few months. If your dog is susceptible to bloat a wet food diet may be a safer choice.
If you are tempted to have a go at raw feeding, do check out our article on the pros and cons of raw feeding (see below). That too has its own risks and benefits. And you may feel that feeding kibble will offer you peace of mind.
There are strong views on feeding within the dog community, and there are those who will try to influence you one way or the other.
Try to consider the feeding issue from all angles, and to look at evidence rather than anecdotes, before you make up your mind on what is best for you and your puppy. Whatever method you decide to use, if you do your research and feed him conscientiously, the chances are he will thrive
More information
For more information on feeding check out