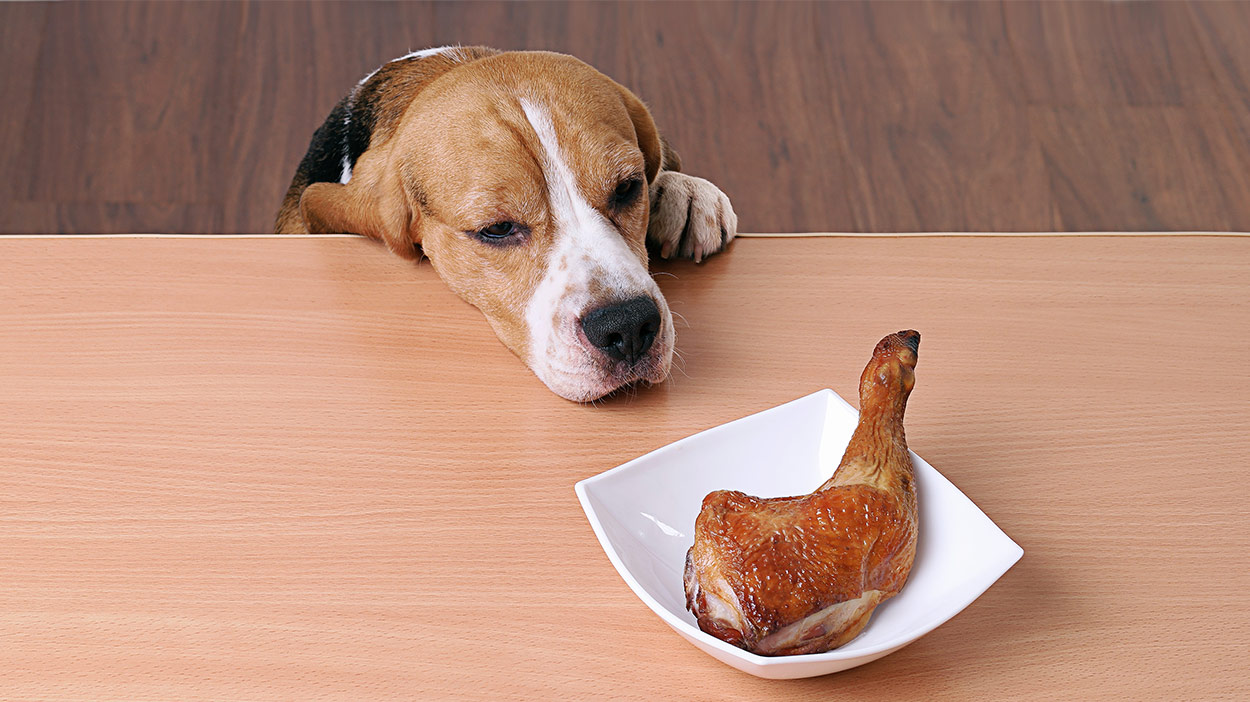 Can dogs eat applesauce? Is applesauce good for your dog?
Are there any benefits of dogs eating applesauce? What about drawbacks?
Read this article to find out!
Applesauce is a sweet treat loved by kids and adults alike and it's one of the most popular ways to eat apples!
But as you know, not all the foods we eat should be given to our pets.
Sometimes, the foods we enjoy are simply not good for dogs since they have different nutritional requirements and may end up with digestive issues.
That's why it's super important to make sure you provide the best diet available for your canine companion. Since you want them to be around for a long, long time.
Applesauce for dogs—yay or nay? Let's discuss.
Origins of Applesauce
Apples have been around for 65 million years and today, more than 60 million tonnes of apples are grown worldwide.
That's a lot of potential applesauce!
Applesauce is made when you create an apple puree that can be eaten with a spoon. Nowadays, you can make applesauce using the puree function of your blender.
Traditionally, though, applesauce was made by heating apples and water or apple cider together, then adding honey or sugar and lemon juice.
Cinnamon and other spices can flavor your applesauce. Or, you can blend apples with other fruits to create a combination of flavors.
Originally, applesauce was saved for long winters, because it keeps well (retaining much of its nutrition and flavor) and helps apples last longer. And it's cheap!
The first applesauce makers were probably from Germany, although many other Western European countries have their own versions.
Today, we use many different methods, from stove-top heating to crock pots.
What is Applesauce Eaten With?
Today, you can also obtain store-bought versions of applesauce in many grocery stores that can be bought in glass jars, single-serve plastic containers, and even in pouches.
People—even infants—eat applesauce as an entree, side, condiment, or dessert.
It's is often eaten with potato pancakes, roast pork, on top of waffles, or even accompanying French fries (at least, in the Netherlands).
Applesauce can also be used as a fat substitute in baking.
Research has shown that the use of applesauce in place of oil yields results similar in taste and texture to standard recipes.
And is potentially better for people with heart problems.
Applesauce is a staple in many school cafeterias because it's an easy, healthy snack—one that kids will actually eat.
Applesauce is a mild, sweet, and delicious treat!
Types of Apple Sauce
Different apples result in applesauce of different textures and tastes.
One rule of thumb is that the more acidic the apple, the better they cook down.
Of course, some people prefer their applesauce chunky.
More than 7 500 varieties of apples exist, so imagine how many different flavor profiles and textures can be created.
Can Dogs Eat Applesauce For It's Nutritional Value?
As it turns out, scientists believe that the composition of processed applesauce is similar to that of the flesh of the apple, which is good news.
That's because of all those thousands of varieties of apples, although differing slightly in nutritional content, are extremely good for us.
One apple offers 20% of the recommended daily allowance of dietary fiber, 8% of required vitamin C, and 7% of your daily potassium needs.
One apple also contains 130 calories, no fat, no sodium, and no cholesterol.
Apples have been linked to improved brain health, mood, and behavior, and may prevent certain types of cancers, including breast cancer, colon cancer, and bowel cancer.
Mothers who eat apples during pregnancy may reduce the risk of asthma in their child.
It's also known that eating apples can have positive effects on chronic cough and blood pressure.
The USDA has categorized several varieties of apples among the top 20 antioxidant sources.
Most of these antioxidants, by the way, are found in the peel, so if you're making applesauce, try to include some of it.
Eating apples daily can help rid your body of "bad" cholesterol, which may improve heart health.
Apples are rich in fiber and flavonoids. Moreover, pectin—the soluble fiber—inside apples can strengthen the immune system, reduce inflammation, and combat diarrhea.
Apples also increase the amount of good gut bacteria in your intestines.
There's a reason for the saying, "an apple a day keeps the doctor away." Happily, the average person in the US eats about one apple a week!
Since we always seem to have apples on hand, it's no wonder we're wondering if we should feed applesauce to our pets!
Is Applesauce Bad For Dogs?
So, are apples bad for dogs? Not necessarily.
Researchers believe that the staple diet of their canine ancestors included occasional fruits and grasses—up to 10-15% of their diet was grass, berries, nuts, and vegetation.
Perhaps 2% of this included apples (with the skin on, of course!). So, the omnivorous diets of our dogs' ancestors included apples.
But these days dogs are carnivores, not omnivores. Despite evolving after domestication to eat certain grains, optimal nutrition for dogs still comes from animal sources.
Today, our canine companions get everything they need from a complete, commercial dog food. Too much human food can make your dog's diet inadequate for their needs.
Additionally, apples have sugar in them and dogs don't need any sugar to be healthy. Sugar can lead to obesity and applesauce often contains added sugar.
So, while applesauce isn't necessarily bad for your dog and may be better than sugar-filled snacks with no nutrition, it's best to only feed it to them in small quantities as an occasional treat.
Is Applesauce Safe For Dogs?
If you're going to feed apples to your dog in any form, applesauce is better than regular apples.
Regular apples can be a choking hazard for your pup.
Also note that apple seeds, stems, and leaves have cyanide in them—something humans can filter out in small amounts but dogs can't. Fortunately, applesauce doesn't have these in it.
Is Applesauce Good For Dogs?
Dogs don't need applesauce. However, applesauce is rich in antioxidants, soluble fiber, and nutrients.
Some researchers recommend applesauce as a palate enhancer to encourage your dogs to eat more.
This means applesauce may make a decent snack but only as once in a while. We suggest avoiding commercially made applesauce that may be loaded with extra sugar.
It's probably best to make applesauce yourself so you know exactly what's in it and can keep the extra sugar out. That's one way of making sure applesauce is OK for your dog.
Can Puppies Eat Applesauce?
If you start feeding applesauce to your puppy, only feed it to them in tiny amounts at first, perhaps a teaspoon or so per day from your finger, and look for signs of stomach trouble.
Diarrhea may be a symptom and you don't want your pup to become dehydrated.
If they can handle it, try using it as a treat for good behavior—again, only occasionally.
Homemade Dog Treats With Applesauce
Can dogs eat applesauce if you make it at home? Yes, but be careful!
Besides feeding it directly to your dog, you can make applesauce dog treats or freeze it to make applesauce popsicles.
It's best to keep your applesauce recipe as simple as possible. Just take a peeled organic apple, cook it until soft, strain, and mash.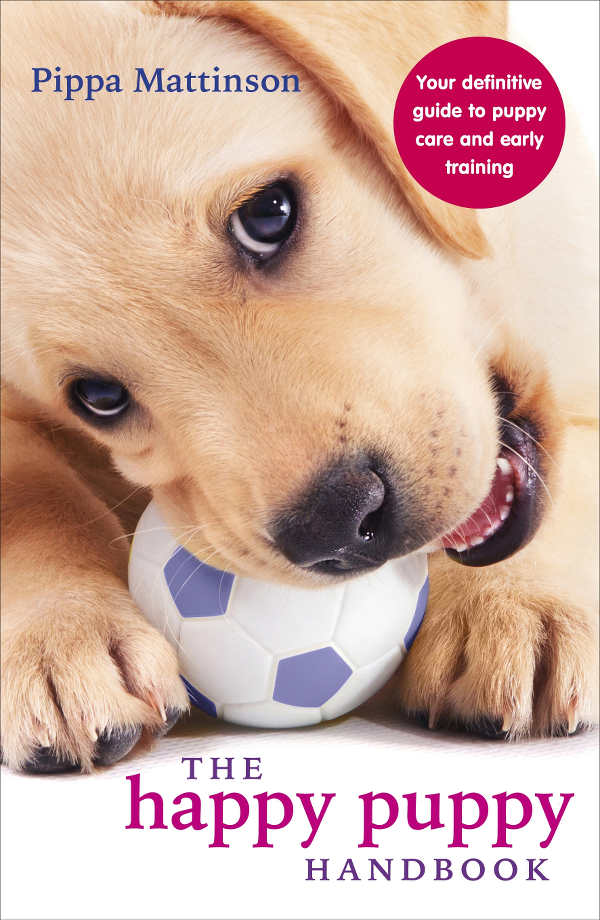 It's also better not to add any sugar or too many flavor-enhancing ingredients!
Here's an Applesauce Dog Biscuit recipe from the Just A Pinch Recipe Club made from whole wheat flour and applesauce.
The five-ingredient treats also include eggs, water, and cinnamon and require 40 minutes of baking in the oven.
This recipe for Peanut Butter and Apple Sauce Cookies for Dogs from Pawzarr's Dog Tipper is sure to please your pup.
Especially if your dog loves peanut butter and applesauce—this may be just the ticket!
Use a cookie cutter to create dog-friendly sizes and shapes. Then bake for 25 minutes and wait for the aroma to fill your kitchen!
So, Can Dogs Eat Applesauce?
The short answer to "can dogs eat applesauce?" is yes. Applesauce has good nutrients and is safe for dogs.
But as with any human foods, especially ones that are not sourced from animal protein, it should be fed to your dog in moderation and on an occasional basis.
Does your pup like applesauce? What's their favorite way of eating it? Let us know!
References and Further Reading
American Society for the Prevention of Cruelty to Animals (ASPCA)
Angel N J and Sim J. 1995. The effects of substituting applesauce for fat and grated zucchini for milk on the eating quality of quick breads. Journal of the Academy of Nutrition and Dietetics.
Brown S. 2009. Unlocking the canine ancestral diet: healthier dog food the ABC way. Dogwise Publishing.
Johnson L and Freeman LM. 2017. Recognizing, describing, and managing reduced food intake in dogs and cats. Journal of the American Veterinary Medical Association.
Le Bourvellec-Samour C et al. 2011. Phenolic and polysaccharidic composition of applesauce is close to that of apple flesh. Journal of Food Composition and Analysis.