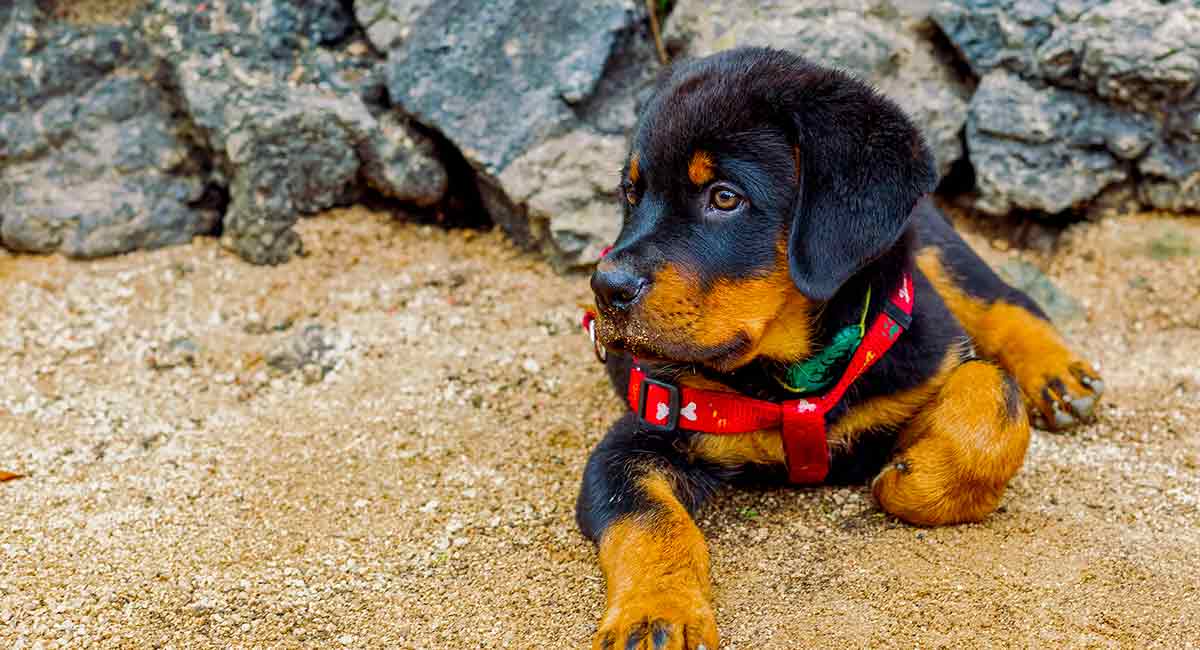 Welcome to our comprehensive guide to choosing the best harness for Rottweiler dogs!
Over the last few years, harnesses have replaced the traditional collar and leash for many dog owners.
So, why would a harness be better for your Rottweiler than a collar and leash?
And how do you know what size Rottweiler dog harness to buy for your pet?
In this article, we'll answer all these questions and more.
Also, we've reviewed a selection of what's currently available on the market to help you find the very best harness for your Rottweiler.
Every Rottweiler harness we've looked at can be bought quickly and conveniently through Amazon.com.
When you've found the perfect harness for your Rottweiler, simply click the link within the text to place your order!
Products included in this article were carefully and independently selected by the Happy Puppy Site team. If you decide to make a purchase from one of the links marked by an asterisk, we may earn a small commission on that sale. This is at no extra cost to you.
Why use a Rottweiler harness?
Although many dog owners still prefer to use a collar and leash to walk their Rottweiler, increasing numbers of owners are transferring their allegiance to harnesses instead.
But why is this?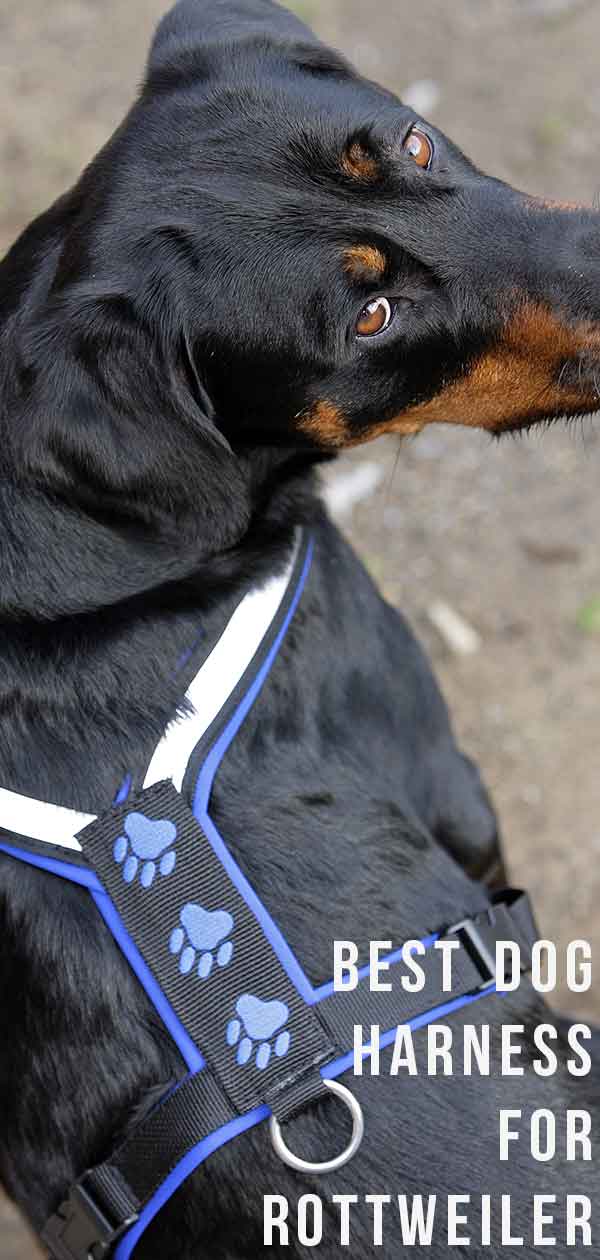 Rottweiler puppies can be boisterous and inclined to pull on the leash during their early training.
A harness can make a very effective training tool that's much more sympathetic than a collar.
Dogs that habitually pull while being walked in a collar and leash can suffer neck injuries. The pressure placed on the dog's windpipe when he pulls can cause dangerous health problems.
With a harness, the pressure is largely transferred to the dog's shoulders, so the risk of injury is avoided.
What injuries can be caused by a collar and leash?
A dog's trachea (windpipe) is not protected by bone.
That means it can very easily be crushed by the backward pressure of a collar if the dog pulls on the leash.
Even a big, powerful dog like a Rottweiler can suffer serious tracheal collapse and coughing seizures as a result of pulling against the collar.
A correctly-fitted harness fits around the dog's chest, shoulders, and upper back.
If you look at your Rottweiler, you'll see that these areas are muscular and bony, easily coping with any pressure that may be applied if your Rottweiler pulls during his walk.
So, what kind of harness should you buy for your Rottweiler?
Option #1 – Strap Rottweiler harness
Strap harnesses have buckles on the upper back and sides, so the harness is fully adjustable.
Nylon webbing harnesses are the most popular, as the material is strong and durable, weather-resistant, and easy to keep clean.
Option #2 – Padded vest Rottweiler harness
Vest harnesses have a "bib" front instead of a strap.
That makes the harness more sympathetic for dogs that are inclined to pull and gives the handler more control.
Padding between the harness and the skin reduces pressure and reduces friction (like wearing thick socks inside boots!)
Option #3 – Rottweiler leather harness
Although you might fancy a tough-looking leather dog harness for your Rottweiler, there are pros and cons to this material.
Over time, leather harnesses can lose their shape and fit, and they're generally not weather-proof.
However, if you're prepared to clean your Rottweiler harness regularly with leather cleaner, a
Rottweiler leather harness can be a smart choice for well-behaved dogs on fair-weather days.
Measuring up – Why the correct fit is crucial
It's vital that your Rottweiler harness fits your dog correctly.
If the harness is too loose, it will rub your dog's skin, removing the hair and creating sore patches.
A harness that's too loose around the dog's neck could also present the danger of strangulation if your pet gets tangled in undergrowth while you're out walking him.
A harness that's fitted too tightly will be uncomfortable and restrictive for your dog, potentially causing painful pressure sores.
How to choose the correct Rottweiler harness size
Generally, a large or extra-large harness should be a good fit for a Rottweiler.
However, most harness manufacturers include a fitting guide if you're buying online.
To measure your Rottweiler for his harness, take a cloth tape measure and pass it around your dog's chest. Start at the bottom of the rib cage, pass the tape up and over his back, and then take it back down to your starting point.
Now, measure your dog's neck by wrapping the tape around the thickest part where his neck meets his shoulders.
Some manufacturers use weight as an indicator of harness size fit.
Take your Rottweiler to your vet's clinic and ask them to weigh him for you on their animal weigh-scales.
Best harness for Rottweiler dogs
Now we're going to look at some of the best harnesses for your Rottweiler that are currently on the market.
Strap Harnesses
These strap harnesses are lightweight and adjustable, to afford your Rottweiler a greater range of movement and keep him cool.
Blueberry Pet Classic Solid Color Adjustable Dog Harness
The Blueberry Pet Classic Solid Color Adjustable Dog Harness* comes in a wide range of cool colors for the stylish Rottweiler-about-town!
The harness is made from high-density webbing with stainless steel fastenings for a safe and secure fit.
Although the harness is adjustable, you do need to measure your Rottweiler carefully and according to the manufacturer's guide to get the right fit.
URPOWER Dog Harness
The URPOWER Dog Harness* comes in vibrant orange with contrasting black stitching. As an added bonus, the harness comes with a matching leash.


The nylon webbing harness is durable and made to withstand pulling by the strongest of dogs, and there are two fastenings on the back of the harness for extra control.
Double high-density layers assure comfort and the clever anti-twist design means that the harness will not slip out of position, no matter what's happening on the end of the leash!
Be sure to measure your dog carefully as per the manufacturer's instructions to get the best fit.
PetSafe Easy Walk Harness
The PetSafe Easy Walk Harness* comes in a range of smart colors, so your Rottweiler is sure to be the trendiest dog in the park!
There are four adjustment points on the harness, allowing you to customize the fit to suit your pet's individual body shape.
If you're not sure what size to order, the manufacturer encourages you to phone them for more advice.
The design of this harness is slightly different from conventional harnesses in that the front leash attachment steers the dog to your side, effectively preventing pulling.
The manufacturer offers to replace any damage caused to the harness as a result of scratching or chewing.
Padded vest harnesses
These comfortable, durable, padded vest harnesses for Rottweiler dogs are guaranteed to impress both you, and your Rottie!
RABBITGOO No-Pull Dog Harness
The RABBITGOO No-Pull Dog Harness* makes an excellent Rottweiler harness!
The harness has an easy-on, easy-off design, making putting it on and off quick and hassle-free.
Pulling pressure is distributed evenly over the body to prevent pulling and choking. The harness has two sturdy metal attachment points for a leash on the chest and on the back.
There are adjustable slide straps that allow you to create the perfect fit for your pet. The harness design includes heavy padding for extra comfort.
RUFFWEAR Front Range All-Day Adventure Harness
The RUFFWEAR Front Range All-Day Adventure Harness* is one of Amazon's best-sellers.
This heavily-padded harness is brilliant for dogs that pull.
The harness has two leash attachment points: one on the chest for more control, and one on the back for more relaxed walks.
The attachment points are made from strong aluminum and are further reinforced with webbing to create a durable connection that won't break.
This harness slips over the dog's head and is secured via side-release buckles, making it quick and easy to put on and take off.
Big Dog No-Pull Adjustable Harness
The Big Dog No-Pull Adjustable Harness* is perfect for Rottweilers!
The harness has a padded chest vest for comfort and adjustable straps so you can create a custom fit for your dog.
The no-pull design has quick snap buckles, making the harness easy to take off and put on.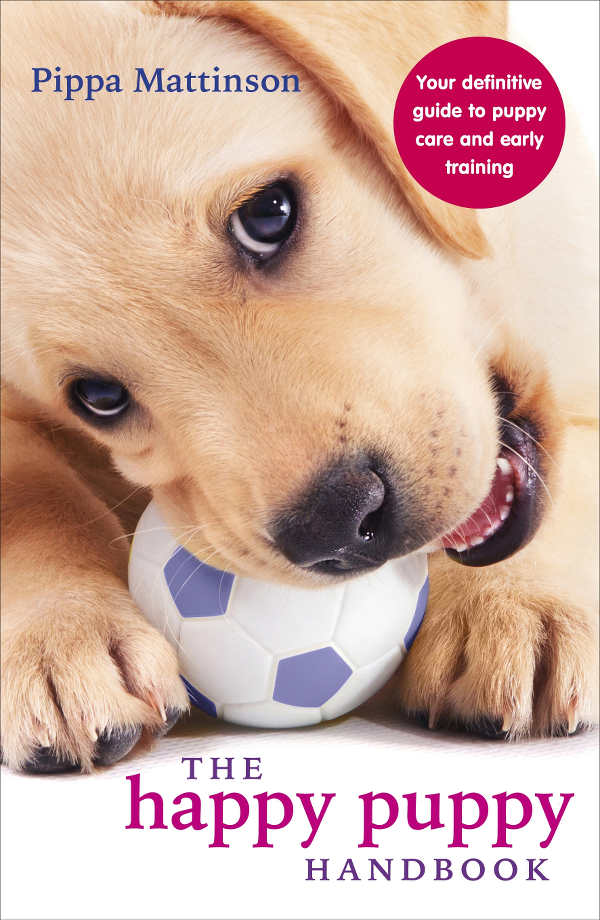 We like the locking feature on the snap buckles, removing any risk that your dog might accidentally get out of the harness.
There's a sturdy 'D' ring leash attachment point and an easy grab handle for extra control.
Chai's Choice Best Outdoor Adventure Dog Harness
Chai's Choice Best Outdoor Adventure Dog Harness* is made in the US.
This stylish, durable harness is made from padded, scratch-resistant Oxford material.
It has a Duraflex buckle that has a large loading capacity, providing greatly improved tensile strength.
The harness has push-and-pull straps for custom fitting. Leash attachment is via strong zinc alloy rings on the back and chest.
Nighttime walks are made safer by the inclusion of reflective material. There's also a sturdy handle for easy seatbelt attachment and safer car rides.
Leather Rottweiler harness
When an occasion demands style, you might want to choose a leather dog harness for him.
This Brown Spiked Leather Dog Harness* is sure to catch the eye! The harness comes in brown or black leather and has 28 silver-metal spikes fitted into the chest piece.
There are five fully-adjustable straps for a perfect fit. The 1" wide leather features nickel-plated hardware and a heavy-duty 'D' ring leash attachment point on the back.
Choosing the best dog harness for your Rottweiler
We hope that you've found our guide to choosing the best dog harness for Rottweilers helpful!
Walking your dog in a harness can help to prevent painful collar-related injuries that can occur if your Rottweiler pulls against harness while out walking.
A well-fitted harness can also be a brilliant training aid for lively Rottweiler puppies.
Which Rottweiler harness did you choose for your dog?
We'd love to know, especially if it was one we recommended in this guide.
Add your thoughts to our reviews using the comments box below!
Affiliate link disclosure: Links in this article marked with an * are affiliate links, and we may receive a small commission if you purchase these products. However, we selected them for inclusion independently, and all of the views expressed in this article are our own.