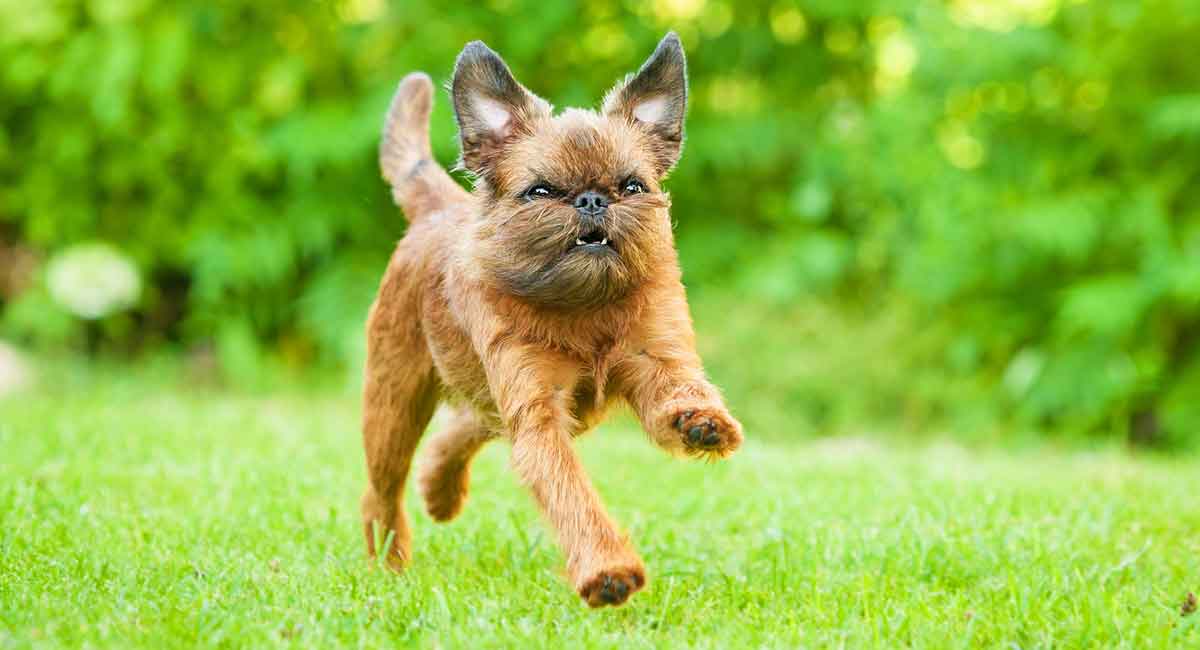 The Brussels Griffon is a small dog in the Toy group.
Originally from Belgium, the Brussels Griffon's expressive eyes and distinctive beard are instantly recognizable as the inspiration for the ewoks in Star Wars.
This dog loves clowning about and companionship, but can suffer from separation anxiety and devastating genetic neurological problems.
Introducing the Brussels Griffon
If you're familiar with the Brussels Griffon, it's hard not to be a fan of this delightful dog.
Their big black eyes display an almost human-like expression that can be quite charming.
A fringed beard and mustache add the comical appearance of grumpy little old man.
Smart, curious, loyal, and devoted, this toy breed packs a lot of endearing qualities into a tiny package.
If you're intrigued, read on to find out if the Brussels Griffon is the right dog for you.
Where Does the Brussels Griffon Come From?
The Brussels Griffon, or Griffon Bruxellois, originated in the Belgian capital, for which he's named.
In the early 1800s the coachmen of Brussels kept small terrier types as ratters in the stables. These were Affenpinscher-like dogs known as Griffons d'Ecurie, or wire-coated stable dogs.
No records were kept by the stablemen who experimented with various crosses. But it's believed that the Pug was bred to a native Belgian dog.
The King Charles (black and tan) and the English Toy Spaniel were also crossed with the Belgian dogs.
These two crossings created two distinct types of coat: the harsh coated rough, and the smooth coated Brabancon.
In the 1870s, Belgium's queen and dog enthusiast, Marie Henriette fell in love with these dogs and began breeding them. They soon became fashionable among the upper classes. The breed was further refined to be smaller, with a more human-like face.
Fun Facts About the Brussels Griffon
Brussels Griffons belonging to "Return of the Jedi," director George Lucas were the inspiration for Ewoks.
Although fairly uncommon at the time, in 1997 the breed had a boost in popularity when a Griff upstaged Jack Nicholson in the film, "As Good as It Gets."
They're known to be almost cat-like in their ability to climb and like to perch in unusual places.
Brussels Griffon Appearance
The Brussels Griffon stands from 7 to 10 inches. Weight range is from 8 to 10 pounds.
Muscular legs carry them at a determined trot as though they know exactly where they're going.
Although sturdy and stocky, their short body is dwarfed by a large skull and domed forehead.
Shiny black, wide set eyes gaze intently, with a look that's often described as arrogant.
A black muzzle with whiskers, a short nose, and prominent lower jaw are other defining features of the breed.
The coat can be rough and wiry or short and smooth. It comes in four colors: red, belge (black-and-reddish-brown), black and tan, and black.
Brussels Griffon Temperament
Brussels Griffons are loving and devoted to those they love. Comical antics and an air of self-importance make them naturally entertaining to have around. And you can expect them to be around everywhere you go.
They were bred to desire human companionship above all else, and they're still prone to separation anxiety if they are left alone or ignored for any length of time.
Sometimes this means they struggle to settle in households with young children, where the adults have to juggle the demands of a busy family as well as finding time to interact with their Griffon.
They're clever little dogs who have a mind of their own. Griffs can also be protective. This makes them good watchdogs, but they are known to be prone to barking.
Brussels Griffons are seemingly unaware that they're small. These dogs have no problem confronting much bigger breeds and this can get them into serious trouble.
Generally they will get along well with other family pets, since it's been a long time since they were bred for any sort of prey drive.
Training Your Brussels Griffon
Although highly intelligent, the Brussels Griffon can also be very stubborn when it comes to training.
Like many toy breeds, housebreaking may be more of a trial than it is for larger dogs. Being consistent and offering plenty of praise will get the best results.
As with any dog, they should be socialized from a young age to ensure a stable temperament.
These dogs are extremely sensitive. Harsh worlds and corrections will not get the results you want.
Always use positive training methods that offer food and kind words as rewards.
Exercising Your Brussels Griffon
A half hour of moderate exercise is all that this little dog needs each day.
This could be a walk or some playtime that includes chasing balls and romping around with their favorite humans.
Their small size makes them well-suited to apartment living since they're able to get enough exercise indoors.
Due to their flat face, this breed can easily become overheated, so indoor activities are best during hot and humid days.
Brussels Griffon Health
Brussels Griffons are generally healthy dogs with a lifespan of 12 to 15 years.
They are prone to a number of genetic health conditions that responsible breeders will screen their stock for.
This includes heart problems, eye conditions such as cataracts, and orthopedic problems like patellar luxation and hip dysplasia.
Unfortunately, their shortened muzzle means all Brussels Griffons have some degree of brachycephalic syndrome, which can cause serious respiratory problems.
Other Health Problems
Their protruding eyes are also at risk for corneal ulcers and vulnerability to eye injuries.
Dental issues due to teeth crowding are another issue for brachycephalic breeds.
Syringomyelia is a devastating neurological disease that affects the brain and spinal cord in dogs. The Brussels Griffon has a high prevalence of this disorder, with an estimated 42 to 52% of dogs affected.
It's caused by the dog's skull being too small for the brain. This prevents the flow of spinal fluid, causing intense pain in the shoulders, neck, head, and chest.
Dogs with this condition will be very sensitive to touch in these areas and may show signs of weakness and possibly paralysis.
Brussels Griffon Grooming and Feeding
The smooth-coated Griffon requires only weekly brushing. This will increase to daily sessions during shedding season.
The rough coated Griff will not shed seasonally, but many have their hair clipped short—except for the signature beard.
They'll only require an occasional bath, but their nails should be trimmed regularly.
Dental disease is a big problem for this breed. Failing to brush their teeth regularly can lead to infection of the gums and teeth.
When it comes to food, choose a high-quality formula that's appropriate for their age and size. Brussels Griffons are prone to obesity which can cause these little dogs all kinds of additional health problems.
Do Brussels Griffons Make Good Family Dogs?
Due to their need for constant attention, Brussels Griffons are best suited to homes where someone is home throughout the day.
Seniors or empty-nesters looking for a constant companion would be ideal.
Young children and this breed are not a good mix. These dogs have little tolerance for loud noises and sudden movements.
Their small size also puts them at increased risk to be accidentally injury by being dropped or stepped on.
Rescuing a Brussels Griffon
If you're interested in bringing a Brussels Griffon into your life, consider the benefits of adoption.
Since the breed had a starring role in the movie "As Good As It Gets" the number of these dogs in shelters has increased.
Not only are many of them already trained and socialized, they're also considerably less expensive than getting a puppy from a breeder.
Saving the life of a deserving dog, also makes room at the shelter for another dog who needs a second chance at a happy life.
Finding a Brussels Griffon
Although the Brussels Griffon's popularity has increased, they're still considered a very rare breed. Since they're a toy dog, they usually have small litters.
They're also difficult to breed and often need a caesarean section to deliver.
Finding a Brussels Griffon will take some time and an active search, since breeders do not always have puppies readily available.
You can expect to be put on a waiting list as demand typically surpasses supply.
Avoid Puppy Mills
Regardless of how long the wait is, don't succumb to buying a puppy from the horrendous establishments known as puppy mills.
Also known as puppy farms, they produce as many puppies as possible in terrible living conditions. Parents live a life of suffering as puppy-making machines at the least possible expense.
Puppies typically receive no veterinary care and minimal human contact, leading to both health and behavioral issues.
Puppy mills sell to pet stores and also directly to the public through their own websites and should always be avoided.
Raising a Brussels Griffon
Whether you're a novice or an experienced dog owner, these puppy care and puppy training guides will help you understand all of the stages of your puppy's development.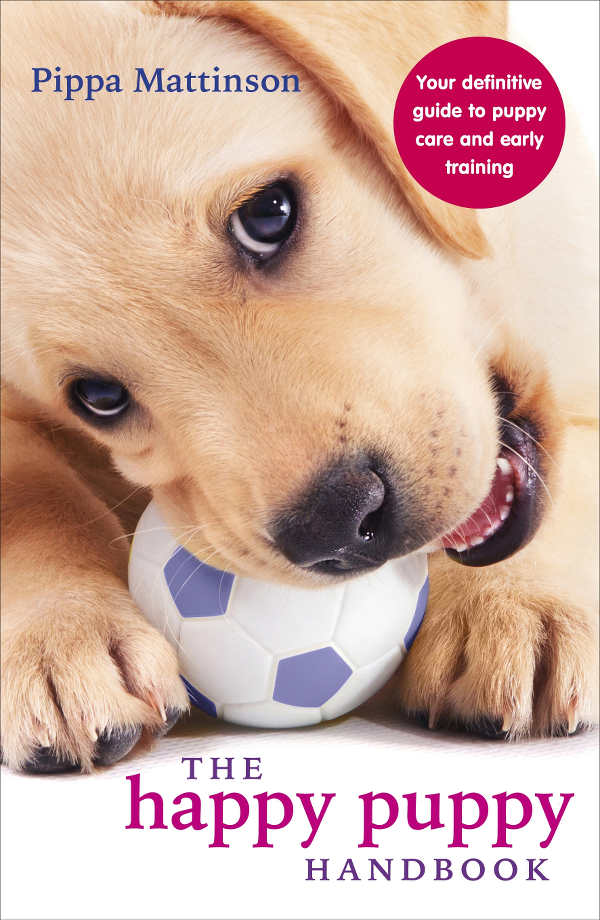 It's important to start training and socialization early to raise a happy and confident Brussels Griffon.
Brussels Griffon Products and Accessories
Bringing a Brussels Griffon into your home means acquiring all the essential accoutrements.
Like a small dog bed that's the perfect size for them to snuggle into.
A personalized dog collar has your dog's name and your contact information and come with everything from reflective buckles to rhinestones.
These puppy toys will help keep your Griff entertained and active.
Pros and Cons of Getting a Brussels Griffon
As with any breed there are pros and cons.
Here's a summary to help you determine if the Brussels Griffon is the right breed for you.
Cons:
A rare breed who can be hard to find, means waiting lists and a high price tag.
Brachycephalic facial features can lead to respiratory, dental, and eye problems.
This curious little dog likes to climb, which leaves them susceptible to injuries if not closely monitored.
This breed is prone to separation anxiety if they're left alone too much.
Not a good breed for homes with children.
Brussels Griffons can be prone to barking.
Pros:
Little dogs are good for apartments and small homes.
Toy breeds don't require a lot of exercise to keep them fit.
They're a spunky, spirited breed with loads of personality and amusing antics.
The rough coated variety sheds very little.
They make an adorable companion and are even good watchdogs.
Similar Breeds
If you're having a hard time finding a Brussels Griffon, here are some similar toy breeds to consider:
Brussels Griffon Rescues
If you've decided you want to adopt, here some breed rescues for you to have a look at.
Know of others that may have Brussels Griffons?
Please add them to the comments section below.
USA
Canada
UK
Australia
Is a Brussels Griffon Right For Me?
These dogs won't be happy unless they get lots of attention. Unless you or someone in your family is home during the day, this is not a good fit.
Brussels Griffons are incredibly cute, super smart, and utterly entertaining.
However, due to their facial conformation, they suffer from numerous health problems. They're also at a high risk for the neurological disease, syringomyelia.
If you think this is the right dog for you, then adopting a dog from a shelter is the best alternative.
Not only will it be easier to find a dog this way, it also means you're providing a dog with a loving home.
What do you think of the Brussels Griffon? Let us know in the comments.
References and Resources
Parker, HG, et al., "Myxomatous mitral valve disease in dogs: Does size matter?" of Veterinary Cardiology, 2012
Heller, AR, et al., "Sudden acquired retinal degeneration in dogs: breed distribution of 495 canines," Veterinary Ophthalmology, 2016
Packer, RMA, et al., "Impact of Facial Conformation on Canine Health: Brachycephalic Obstructive Airway Syndrome," PLOS One, 2015
Freeman, AC, et al., "Chiari-Like Malformation and Syringomyelia in American BrusselsGriffon Dogs," J Vet Intern Med, 2014
Knowler, SP, et al., "Quantitative Analysis of Chiari-Like Malformation and Syringomyelia in the Griffon Bruxellois Dog," PLOS One, 2014
Vidoni, B., et al., "Diagnostic and genetic aspects of patellar luxation in small and miniature breed dogs in Austria," The European Journal of Small Animal Practice, 2006