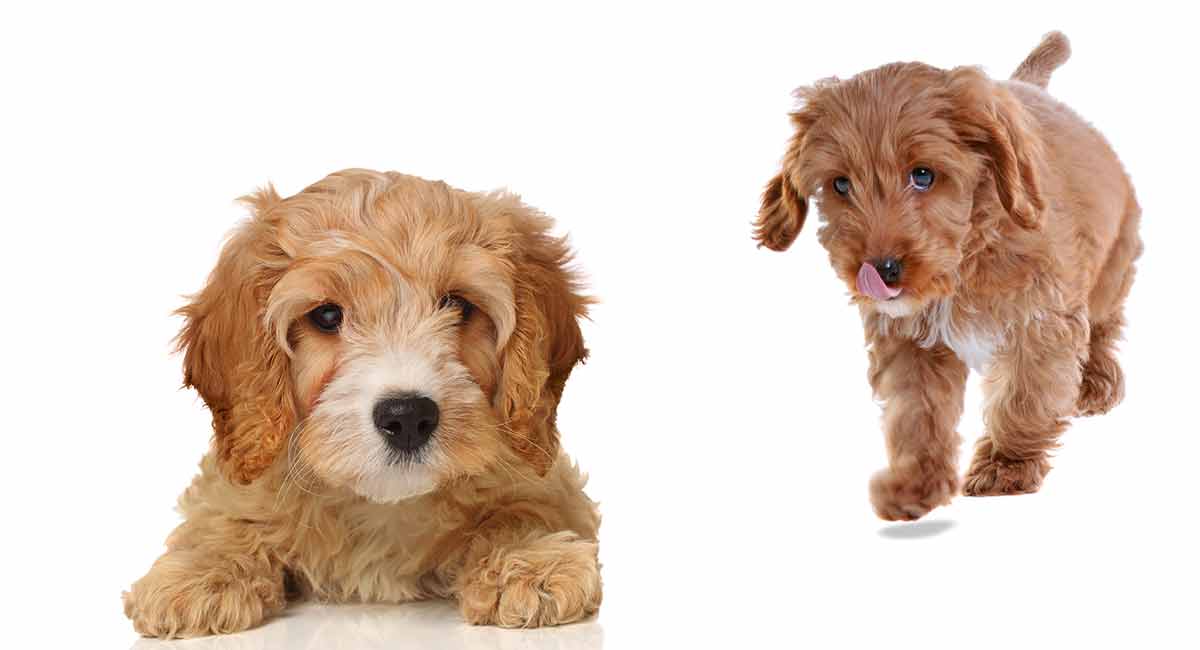 On the surface the Cavapoo and Cockapoo appear to be very similar dogs. The both have a small Poodle parent, wavy fur and floppy ears. They are likely to be lower shedding than your average pup, and their wide eyed gaze shows off a surprising level of intelligence. But these outgoing, friendly canines do have some differences that might just make one of them a better pet than the other.
Contents
The Genetics
The first noticeable difference lies in each breed's genetics. A Cavapoo is a crossbreed between a Poodle and a Cavalier King Charles spaniel. This type of dog is usually considered to have originated in Australia and has become a common breed in that country since its inception.
A Cockapoo is a crossbreed between a Poodle and an English or American Cocker Spaniel.
Are They Different Sizes?
Because they have different parents, the Cavapoo and Cockapoo are different sizes. Assuming the same type of Poodle parent, a Cockapoo will usually be slightly larger. But not by a lot!
A Cavapoo can weigh anywhere from 11 to 22 pounds and can reach from 11 to 17 inches tall. The exact measurements depend a lot on what type of poodle the cavapoo is descended from. Those that were bred from toy poodles will be smaller than those bred from mini poodles.
On the other hand, a cockapoo usually reaches between 10 to 15 inches tall and weighs anywhere from 12 to 24 pounds.
Cavapoo vs Cockapoo Coat
The Cavapoo and Cockapoo are both considered low shedding and can do well for those with mild dander allergies.
The Cavapoo's coat can vary widely. Some will look similar to a Poodle, while others will look more like a Cavalier King Charles spaniel. Coat colors can be anything from brown to white to black. Some will have solid coats while others will be tricolored.
The Cockapoo's coat varies a little less in texture, but just as much in color. They can be red, white, beige or anything in between. Some have spots; some do not. Others have bridles while some even have tuxedos.
Differences in Grooming
Regarding grooming, these breeds differ widely.
The Cavapoo is usually considered low-maintenance. Many are cut to keep their coat short, in which case they will only require the occasional bath. If a longer coat is preferred, a weekly brushing is required to prevent tangles from forming.
On the other hand, the Cockapoo's coat grows very quickly. It requires both frequent clipping and brushing to keep the coat from becoming tangled.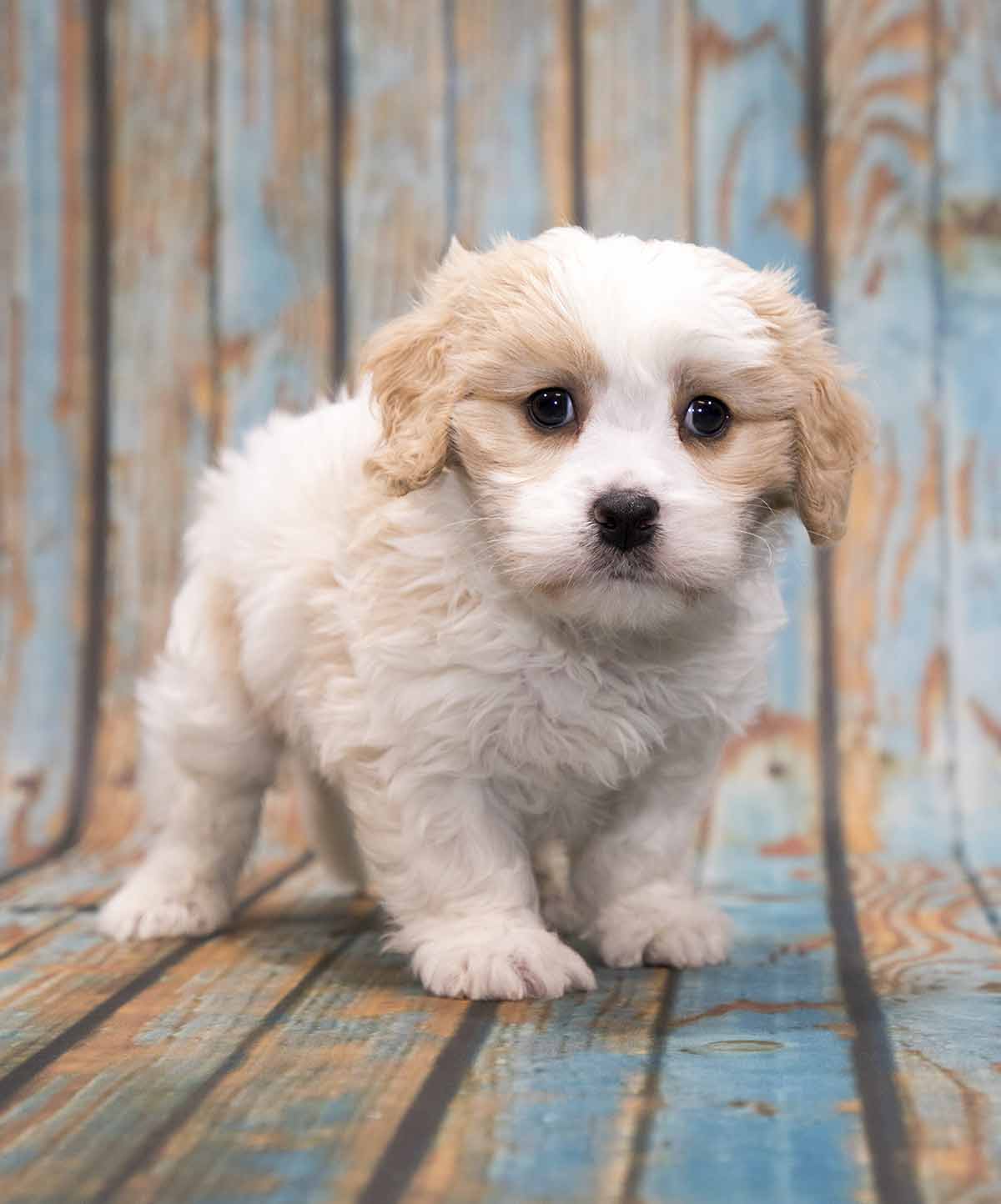 Which Dog Is Friendlier?
Generally speaking, Cavapoos are gentle and loving dogs. They usually get along well with smaller children and are regarded as great family pets. They love the company of humans and can get very attached to their companions.
As puppies, they do not react to training very well due to their short attention span, but this becomes easier as they get older.
Cockapoo are considered friendly like the Cavapoo, but are affected more by separation anxiety. They do not do well home alone. They are also more active and require more exercise than a Cavapoo. However, this can make them better suited to owners with a more active lifestyle.
Variations In Health
Due to hybrid vigor, both of these breeds are generally healthy, although Cockapoo dogs usually live longer than Cavapoos. They typically live to be around 14-18 years while a Cavapoo usually only lives 13-15 years.
Both are not prone to many health problems, though eye, ear and joint problems have popped up in both breeds.
The Cavapoo also has the potential of suffering from syringo myelia like it's Cavalier parent. A terrible disease that needs an MRI to screen for in adulthood. For this reason I would only buy a Cavapoo puppy whose Cavalier parent had been confirmed as clear.
Should I Get a Cockapoo or a Cavapoo?
Despite appearances, there are a number of differences between these breeds.
Cockapoo are more active and might make a great pet if you have an active lifestyle. But, they also do not stay home alone well and can quickly develop separation anxiety.
Cavapoo are more laid-back and do not require as much grooming. But health testing is essential, especially on the Cavalier side of the family.