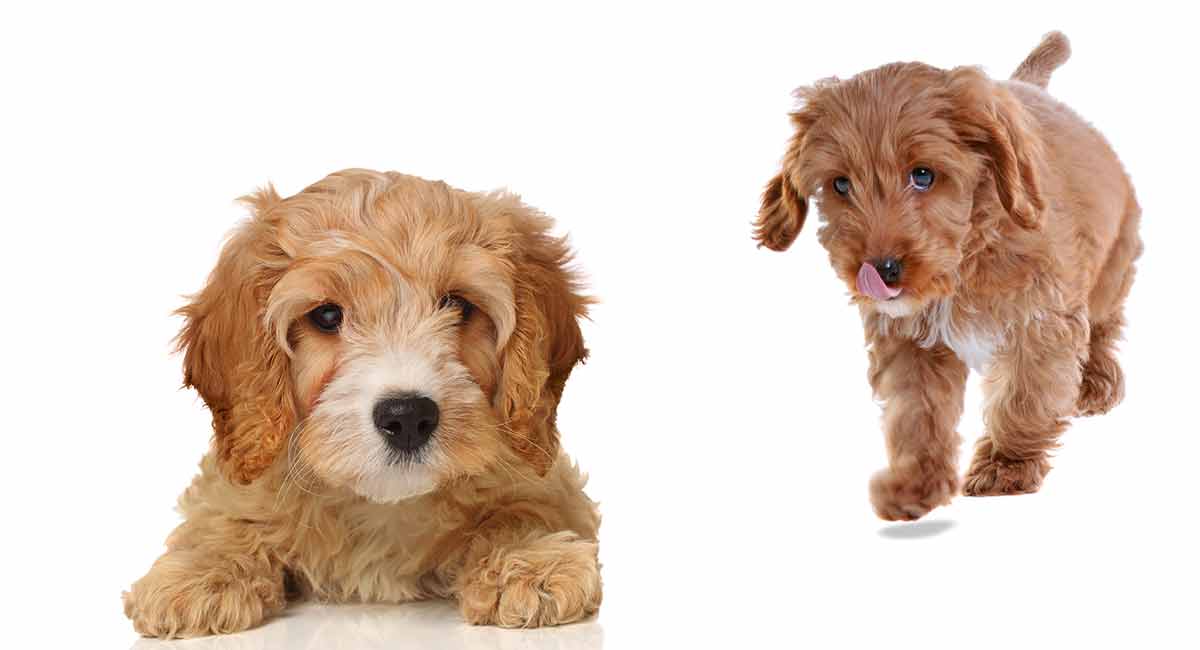 The cavapoo vs cockapoo: How are you ever going to decide?
If these two remarkably similar mix breeds are your final choices for a new pet, it is understandable that you might have a hard time making a decision.
After all, both breeds are descendants of the poodle, which causes them both to be very similar.
Luckily, we're here to help you decide.
On the surface, it might seem like there isn't much of a difference between these two dogs.
However, both are unique.
Both breeds are low shedding thanks to their poodle genes, but their appearance can vary widely, even within one breed.
Both types of dogs are considered to be friendly and outgoing, though they differ in how well they deal with being home alone.
In this article, we will compare the cavapoo and cockapoo, looking at these differences and many more to help you decide which dog breed is right for you and your family.
Cavapoo vs Cockapoo Genetics
The first noticeable difference lies in each breed's genetics.
A Cavapoo is a crossbreed between a poodle and a Cavalier King Charles spaniel.
This type of dog is usually considered to have originated in Australia and has become a common breed in that country since its inception.
A Cockapoo is a crossbreed between a poodle and a cocker spaniel.
The particular type of cocker spaniel does not matter; the result will be a cockapoo.
As you can see, both of these crossbreeds are descended from slightly different dogs, which has a significant effect on their temperament, health and appearance.
Cavapoo vs Cockapoo Size
Because they have different parents, the cavapoo and cockapoo are different sizes.
A cavapoo can weigh anywhere from 11 to 22 pounds and can reach from 11 to 17 inches tall.
The exact measurements depend a lot on what type of poodle the cavapoo is descended from.
Those that were bred from toy poodles will be smaller than those bred from mini poodles.
If you're looking for a larger or smaller cavapoo, it is a good idea to check and see exactly what type of poodle the parent is.
Of course, because this is a crossbreed, a cavapoo's exact height and weight can be extremely difficult to pin down.
Does Size Matter?
There is no telling which traits a cavapoo inherited from which parent, so any prediction is just a guess.
On the other hand, a cockapoo usually reaches between 10 to 15 inches tall and weighs anywhere from 12 to 24 pounds.
This differs slightly from the cavapoo, but such a small amount can be a huge difference when it comes to these smaller dogs.
Similarly to a cavapoo, the cockapoo's size will depend a lot on the type of poodle his or her parent is.
If you want a smaller or larger cockapoo, investigate the breeding pair before committing to a puppy.
Cavapoo vs Cockapoo Coat
Both of these dogs have a somewhat similar coat.
The cavapoo and cockapoo are both considered low shedding and might be considered hypoallergenic by some.
But, besides that, it becomes tough to compare them.
Both dog crossbreeds vary widely in appearance because they are not purebred.
It is hard to predict what they will look like because you do not know what genes they will inherit from what parents.
Cavapoo Coats
The cavapoo's coat can vary widely.
Some cavapoo will look similar to a poodle, while others will look more like a Cavalier King Charles spaniel.
Coat colors can be anything from brown to white to black.
Some will have solid coats while others will be tri-colored.
Cockapoo Coats
The cockapoo is similar in its appearance variance.
They can be red, white, beige or anything in between. Some have spots; some do not.
Others have bridles while some have tuxedos.
One cavapoo might look more similar to a cockapoo than a member of its breed.
The unknown factor of crossbreeding is just so high that you never really know what you're going to get.
Cavapoo vs Cockapoo Grooming
Regarding grooming, these breeds differ widely.
The cavapoo is usually considered low-maintenance.
Many are cut to keep their coat short, in which case they will only require the occasional bath.
If a longer coat is preferred, a weekly brushing is required to prevent tangles from forming.
On the other hand, the cockapoo's coat grows very quickly.
It requires both frequent clipping and brushing to keep the coat from becoming tangled.
If a cockapoo's coat is more similar to a cocker spaniel than a poodle, frequent bathing will be required to keep the long, silky coat clean.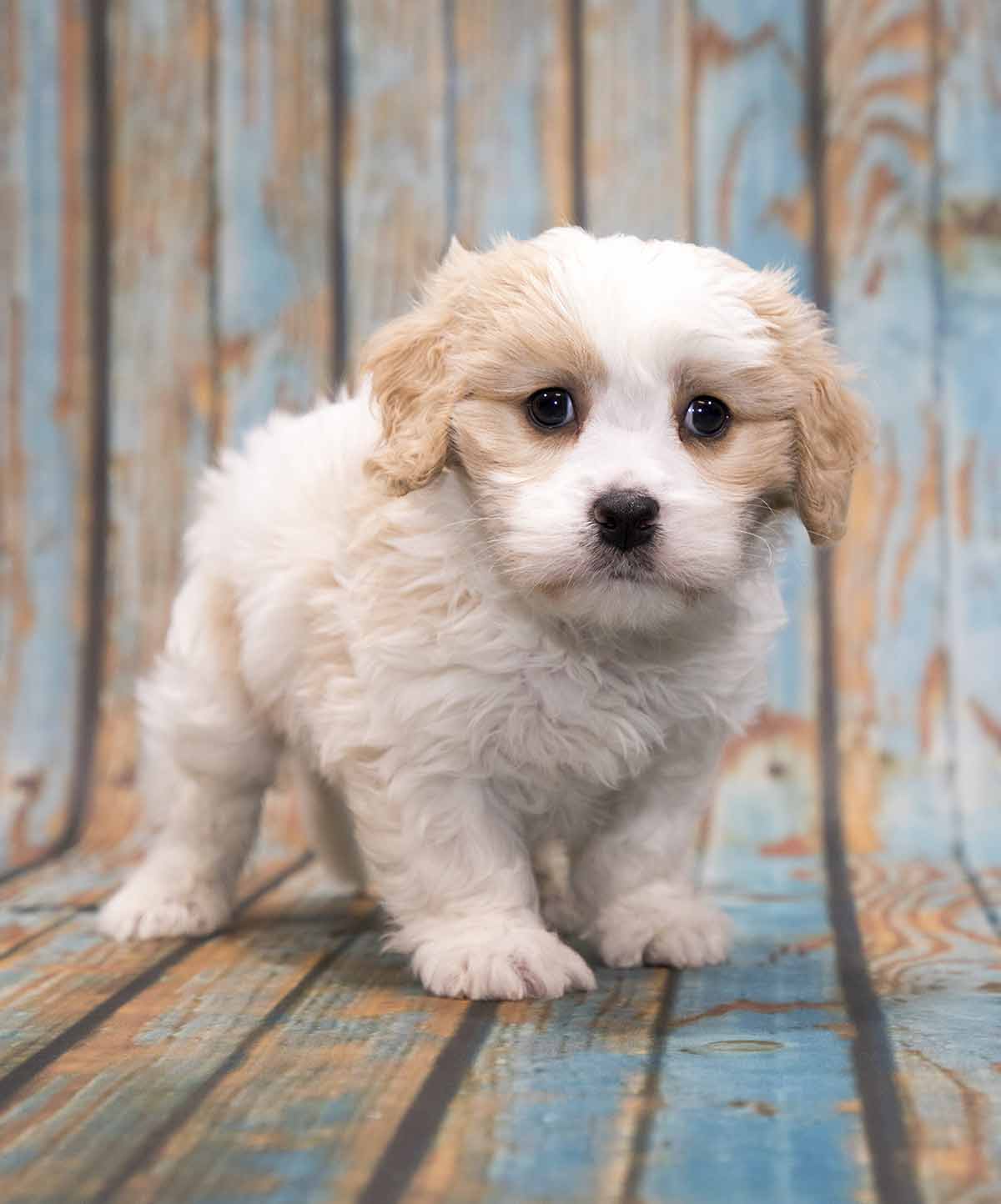 Cavapoo vs Cockapoo Temperament
Before we dive into the temperament of each breed, it is important to stress that the unknown factor of crossbreeding affects temperament just like it does appearance.
With a purebred dog, you have a pretty good idea of what each dog is going to act like.
However, with crossbreeds like these two dogs, you don't know what genes are going to be passed on from which parent.
This affects temperament just like size and appearance.
Cavapoo vs Cockapoo Personality
Generally speaking, cavapoo are considered to be gentle and loving dogs.
They usually get along well with smaller children due to their taller height and are regarded as great family pets.
They love the company of humans and can get very attached to their companions.
As puppies, they do not react to training very well due to their short attention span, but this becomes easier as they get older.
Cockapoo are considered friendly like the cavapoo but are affected more by separation anxiety.
They do not do well home alone.
They are also more active and require more exercise than a cavapoo.
However, this can make them better suited to owners with a more active lifestyle.
Cavapoo vs Cockapoo Health
Due to hybrid vigor, both of these breeds are generally healthy.
Cockapoo usually live longer than cavapoo.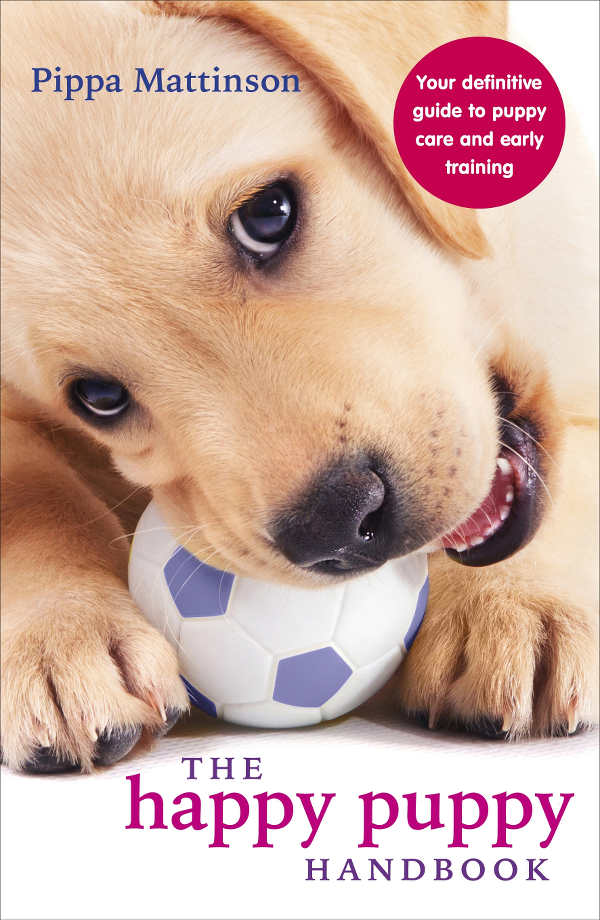 They typically live to be around 14-18 years while a cavapoo usually only lives 13-15 years.
Both the cavapoo and cockapoo are not usually prone to many health problems, though eye problems have popped up in both breeds.
This is likely due to the mutation that causes PRA being shared amongst many breeds, including those that create these crossbreeds.
Genetic testing is done by many breeders to rule out the possibility of eye problems like PRA.
PRA has been genetically mapped, and can, therefore, be discovered through genetic testing in most cases.
When buying a puppy of either breed, be sure to ask if genetic testing has been performed.
At the very least, request that an eye exam is given to the puppy before you purchase it.
Should I Get a Cockapoo or a Cavapoo?
Whichever breed of dog you decide to get depends a lot on what you're looking for and your particular situation.
Both are similar in a number of ways.
Both are considered to be good friendly pets and get along well with small children.
The cockapoo and cavapoo are both considered to be healthy, though they have both been reported to have occasional eye problems.
Still, there are a number of differences between cavapoo vs cockapoo.
Cockapoo are more active and might make a great pet if you have an active lifestyle. But, they also do not stay home alone well and can quickly develop separation anxiety.
Cavapoo are more laid-back and do not require as much grooming.
Overall, how much time you have to spend on your new puppy will likely play a huge role in which canine you pick.
References and Further Reading