Have you ever heard of an American Rottweiler?
Many dog lovers may think that all Rottweilers are the same, but there's a difference between an American Rottweiler and German one.
What's that difference, and what makes the American Rottweiler so interesting? Well, we are about to find out!
Where does the American Rottweiler come From?
Due to its name, it would be easy to guess that the American Rottweiler originated in America. But, that would be wrong.
I know, we are full of trickery, here.
Both German and American Rottweilers descend from ancient European herding dogs. Bred for their muscular form and loyal nature, it wasn't long before Rottweilers branched out to other work besides droving.
So, what makes German and American Rottweilers so different from one another? It really has to do with the evolution of American breeding standards.
A novice may not be able to tell the difference between them side-by-side, but an expert will tell you there are several defining factors.
The American Rottweiler's head shape, temperament, size, and tail are all telltale signs. Ready to learn more? Then keep reading!
Fun American Rottweiler Facts
Rotties have a long history, and part of that has built them up to be big, tough and sometimes scary guard dogs.
The truth is that Rottweilers are incredibly intelligent, affectionate, and friendly. Their loyalty and size make them excellent protectors, but they are also gentle and nurturing companions.
In fact, Rottweilers were actually among the first breeds to be used as service dogs.
American Rottweilers are also American heroes.
They joined brave first responders after the Oklahoma City bombing and helped search and rescue teams recover victims after the World Trade Centers attack in 9/11.
So, it's no wonder American Rottweilers rank in eighth out of 194 on the AMK's list of America's most popular dog breeds!
What about the American Rottweiler's Appearance?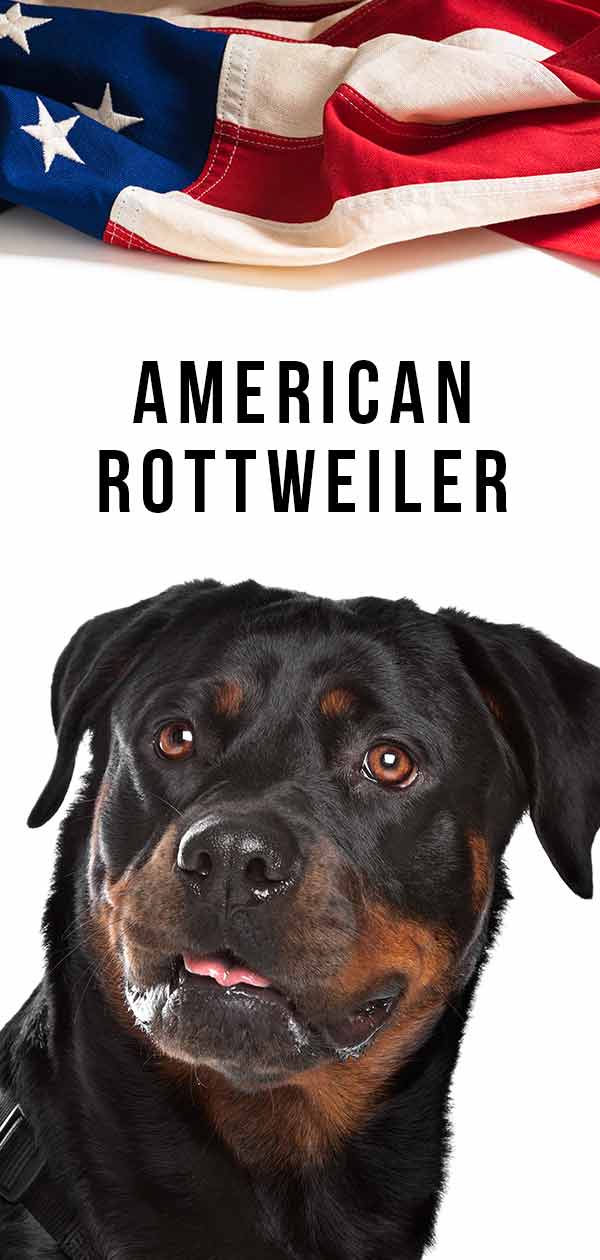 Rottweiler dogs, in general, are muscular, powerful breeds.
They stand between 22 and 27 inches tall and can weigh between 80 and 135 pounds. They are born with long tails which are sometimes docked, but we will talk about that in a moment.
Rottweilers are primarily black with brown markings on their paws, belly, muzzle, and eyebrows. They also have short, floppy ears, expressive faces, and bright, intelligent eyes.
But what sets American Rottweilers apart from their German counterparts?
For starters, there is a difference in head shape.
The bone beneath a dog's eye socket is called a zygomatic arch. This arch has a huge impact on a dog's face shape.
A German Rottweiler's zygomatic arch is, by breeding standard, is well pronounced so that his head shape is rather wide.
While, the American Rottweiler, has a less pronounced arch due to generations of U.S breeding practices, making their head shape less pronounced with a narrow muzzle.
Another way to tell an American Rottweiler from a German Rottweiler is the tail. But this is not a failsafe way to tell them apart as tail docking is becoming less popular across the world.
However, it's safe to say that any Rottweiler with a docked tail is American, as the practice was made illegal in Germany in 1999.
American Rottweilers also tend to be leaner and weigh less than the stocky, big-boned German Rottweiler.
So, now we know that an American Rottweiler differs from a German Rottweiler in physical appearance, but what about temperament?
American Rottweiler Temperament
If you have visited the American Kennel Club's website recently to research the Rottweiler, you're in luck.
By the AKC's standards, the American Rottweiler is the Rottweiler promoted on their site. So, temperamentally, the American Rottweiler is everything it is cracked up to be.
However, it does differ from the German Rottweiler's temperament. The German type is known for being better with kids, more obedient, and having a wonderful work ethic.
American Rottweilers, on the other hand, are said to be confident 'people dogs' who bond to their family and are eager to please.
Still, experts insist that Rottweilers be socialized at an early age and undergo obedience training.
They should also be properly exercised to keep them happy and healthy both mentally and physically.
So what about training your American Rottweiler?
Training your American Rottweiler
Studies are offering dog lovers like ourselves more and more evidence that training using positive reinforcement techniques is the way to go.
Positive reinforcement involves using treats, praise, and lots of patience. It focuses on what your dog does right instead of scolding him/her for the things that are done wrong.
The Rottweiler loves to please their human family and will learn much quicker using positive reinforcement during training.
Any prospective American Rottweiler owner should prepare for an intelligent dog who needs plenty of exercise and time spent with his family.
The American Rottweiler is not the dog for an inactive household looking to lounge around. The Rottie likes to be on the go and will enjoy physical activities like walking, running, and even swimming.
American Rottweilers will thrive on a good hour or so of exercise a day with plenty of free backyard playtime built in.
And while the breed does make a great family dog when properly socialized and trained, it's best not to leave them unsupervised with small children.
If you would like to learn more about some of our favorite training techniques for the American Rottweiler, visit us here.
American Rottweiler Health
Unfortunately, the American Rottweiler can be prone to a number of serious health problems which is one of the reasons that responsible breeding practices are so important.
Some of the health issues a potential owner should keep an eye on include:
Hip dysplasia
Eye disease
Heart conditions
Cancer
To help keep your American Rottweiler healthy, you may opt to have him health screened.
According to the AKC, some of the recommended health tests available for American Rottweiler dogs are
Hip Evaluation
Elbow Evaluation
Ophthalmologist Evaluation
Cardiac Exam
To look at the AKC's official breed club health statement for an American Rottweiler, click here.
American Rottweiler Shedding
We should also note that American Rottweilers are shedding breeds who shed most during shedding season, which happens twice a year.
Rottweilers will need to be brushed out about once a week and have an occasional bath in order to maintain the health of their skin and coat.
Their ears should also be cleaned and checked regularly to keep them from developing ear infections and their nails should be trimmed often to prevent cracking and splitting.
Do American Rottweilers make Good Family Dogs?
By all accounts, American Rottweilers are intelligent, family-oriented, friendly, and eager to please.
These are all traits that make for a wonderful family pet. Still, the Rottweiler has been known to have some guarding instincts, which is one of the reasons he should be trained and socialized at an early age.
Of course, it is always wise to supervise young children with any large dog breed to ensure the safety and comfort of all involved.
Rescuing an American Rottweiler
Offering a dog in need a good home is an amazingly good deed and is beneficial for both the dog and owner!
One of the many benefits of rescuing an American Rottweiler is that the price of adoption is a fraction of what many Rottweiler breeders charge.
On average, Rottweiler adoption can cost anywhere from $50 to $300.
If you are looking to rescue your American Rottweiler, we recommend going through a reputable shelter you trust that specializes in the Rottweiler breed.
Not sure where to turn? Don't worry. We will list a few Rottweiler specific rescues below just for you!
But first, let's talk about what to do if you want to get a Rottweiler puppy.
Finding an American Rottweiler Puppy
While buying a puppy from a breeder can be expensive, it's important not to cut corners.
Buying puppies at a cheaper price from backyard breeders, pet stores, or online sellers may end up costing you quite a bit more in the long run.
Puppies sold from reputable breeders are typically more expensive because breeders go through careful screening and breeding processes to ensure their litters are in the best health possible.
Reputable breeders will have health screened their puppies and even be able to offer you certificates proving their dogs are cleared of any of the major health concerns you might be worried about.
So, what are you looking at spending?
On average, most Rottweiler breeders charge around $500 to over $1000 for their Rottweiler puppies.
And if you go through a breeder who is offering show quality Rottie pups, expect to pay even more.
Raising an American Rottweiler Puppy
The first few weeks of having a puppy are both exhilarating and exhausting.
That is because puppies are kind of like babies. They need lots of attention, training, care, and affection to grow up happy and healthy.
As we mentioned above, it is always best to use positive reinforcement when training a dog, and you should start using this method early on in puppyhood.
Find out more about some of our tried and tested puppy potty training techniques here!
You can also find a complete checklist to help you prepare for that new American Rottweiler puppy of yours!
American Rottweiler Products and Accessories
The Rottweiler is a shedding breed, and because of this, we think you will definitely love the Furminator Grooming brush. https://www.amazon.com/Pet-Grooming-Effectively-Professional-Deshedding/dp/B01M5DS0Z7/ref=sr_1_1
This grooming brush is a fabulous tool for dogs that shed and help to keep loose hair off of your furniture and clothing.
And since Rottweilers are large, powerful breeds, you will want a nice quality collar. We love this Beirui Dog Collar by Berry Pet. https://www.amazon.com/Beirui-Leather-Dog-Collar-Training/dp/B00SKIPBF8/ref=sr_1_5
It is made of soft leather and is both beautiful, practical, and comfortable for your four-legged friend.
And lastly, you'll want your active Rottie to get a good night's rest. We suggest the Big Barker 7" Pillow Top Orthopedic Dog Bed for Large and Extra Large Dogs. https://www.amazon.com/dp/B009G9Y5UC
Your Rottweiler is surely going to appreciate this comfy cozy bed, and you'll love that the bed is durable, easy to clean, and has a ten-year warranty.
Pros and Cons of Getting an American Rottweiler
Some of the cons of getting an American Rottweiler are
Can have guarding instincts
Need lots of exercise
Prone to health issues
A few of the pros of getting an American Rottweiler are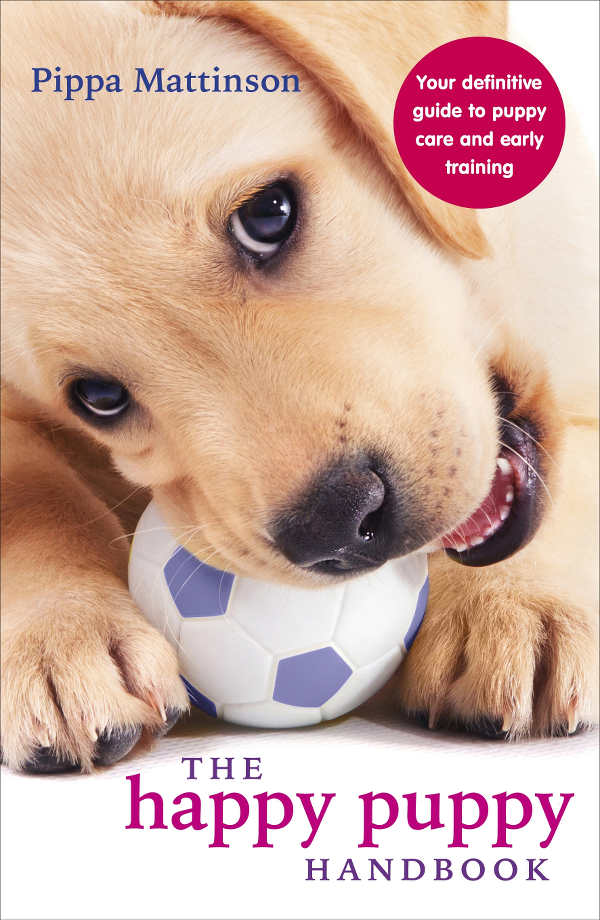 Intelligent
Loyal
Friendly
Family-oriented
Hard working
Similar Breeds
If you love American Rottweilers, then you should certainly check out some of these similar breeds listed below.
Of course, we have the German Rottweiler, with his wider snout and long tail, but there are some other breeds with similar personalities and traits.
Some of the breeds similar to an American Rottweiler are the German Shepherd, the German Pinscher, the Staffordshire Bull Terrier, and the Doberman Pinscher.
American Rottweiler Rescues
For those of you looking to rescue an American Rottweiler in the US, click here.
For Australian Rescues, click here.
To rescue an American Rottweiler from the UK, click here.
And to get an American Rottweiler from Canada, click here.
Are there any American Rottweiler rescues we forgot to list? We would love to hear about your favorite Rottweiler rescues in the comments section below!
Is an American Rottweiler Right for Me?
So, do you think the American Rottweiler might be right for you?
American Rottweilers are active, intelligent dogs who are very people oriented and will be happiest in a home with space for them to run and play.
A safe, securely fenced backyard is a must, and you should be ready to get your Rottie out and walking or jogging daily.
When properly socialized and trained, Rotties make great family pets, although they can have guarding instincts and should be supervised around small children.
So, are you planning on getting an American Rottweiler? Let us know!
References
The American Rottweiler Club, ARC
P. Saetre, E. Strandberg P.E. Sundgren, U. Pettersson, E. Jazin, T.F. Bergstrom, The Genetic Contribution to Canine Personality, Genes, Brain, and Behavior,
Kenth Svartberg, Ingrid Tapper, Hans Termrin, Tommy Radesater, Staffan Thorman, Consistency of Personality Traits in Dogs, Animal Behavior,
Barbara van Asch, Ai-bing Zhang, Mattias C.R. Oskarsson, Cornelya F.C. Klutsch, Antonio Amorim, Peter Savolainen, Pre-Columbian Origins of Native American Dog Breeds, With Only limited replacement by European Dogs, Confirmed by mtDNA Analysis, The Royal Society Research Articles
Tiffani J Howell, Tammie King, Pauleen C Bennett, Puppy Parties and Beyond: the role of early age socialization practices on adult dog behavior, Volume 6, pages 143-153
Nathan B Sutter and Elaine A Ostrander, Dog Star Rising: The Canine Genetic System, Nature Reviews Genetics, Volume 5, pages 900-910