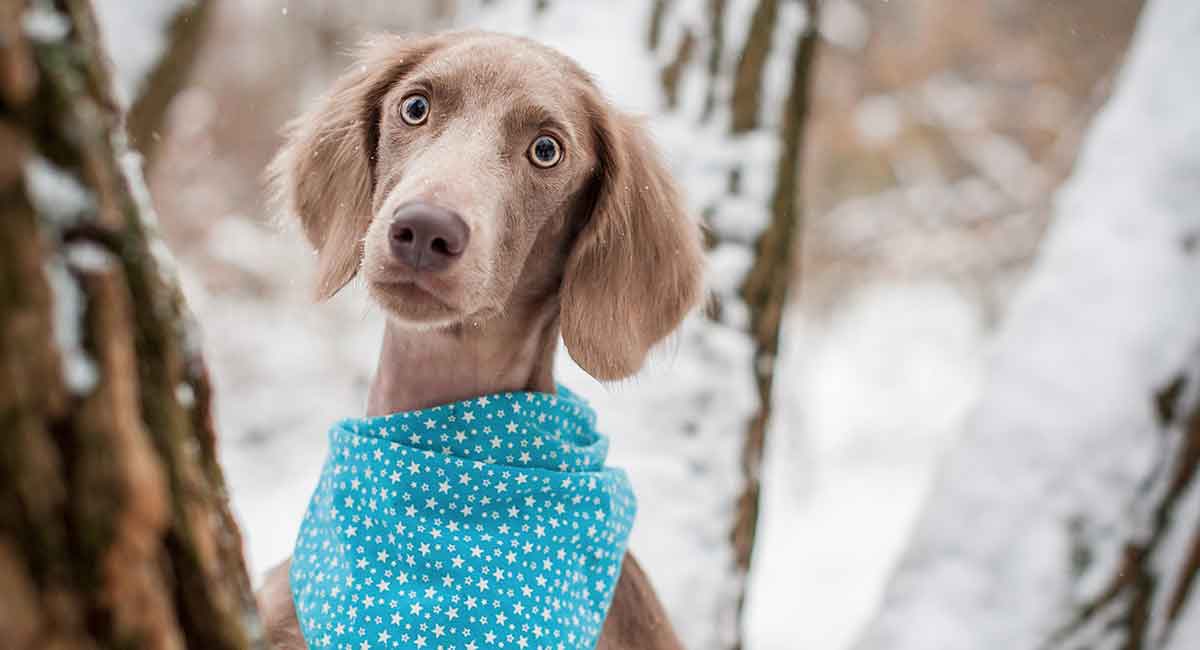 An important element when choosing a Weimaraner pet is learning about the Weimaraner temperament.
Although we can never guarantee the exact attitude an individual dog has, the breed itself is generally a good indication.
So what is the Weimaraner temperament like?
And does her temperament make her the perfect choice of dog for you?
The Typical Weimaraner Temperament
If you've heard of the Weimaraner breed before, you're likely to have heard about what her temperament is like.
A dog's temperament affects how she responds to other people and animals.
This also has an impact on how easy it is to train her and how much she is controlled by her natural instincts.
All over the internet, the Weimaraner breed is known for being clever and devoted.
Artwork from William Wegman has made this breed quite popular as well.
However, they are also known for requiring lots of exercise and leadership to stay out of trouble.
In all fairness, this vague description could apply to any number of dog breeds.
To get a really good idea of whether the Weimaraner is the best breed for you, look at her temperament in more detail.
First let's tackle training.
Are Weimaraners Easy to Train?
There are so many reasons why people want dogs that are easy to train.
Obviously, having a well-behaved dog makes life a lot easier. Little training effort is also great for busy people.
However, some people have a soft spot for dogs that take a bit more patience.
That extra hard work and time spent training is a great way to bond with your dog and make for great stories, too.
Weimaraners are a German breed that were originally used for game hunting, which gives them their athletic builds.
Their owners used them to track and flush out birds.
This proves that the Weimaraner breed is definitely trainable; they had to be to assist their early owners on hunts.
But how easy is it to train them?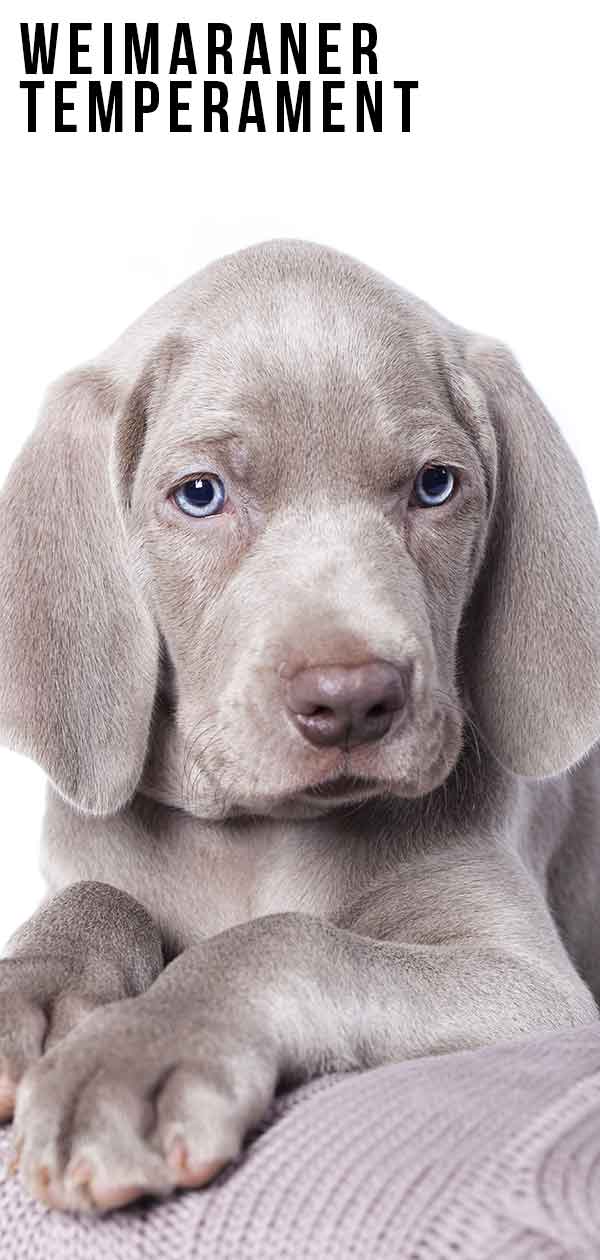 Training a Weimaraner
Weimaraners are a very clever breed.
Their hunting background confirms they have the ability to learn commands for survival alone.
Disobeying their owners on a hunt could be very dangerous.
Because Weimaraners are so intelligent, they learn quickly.
Therefore, training needs to be started as early as possible. Because unfortunately bad behaviors are just as easy to learn as good ones.
Intelligent dog breeds such as Weimaraners love learning new tricks but get bored easily.
Consistency and creativity are vital when training this breed, so make sure your methods keep your dog interested.
Are Weimaraners Friendly?
One major concern people have when getting new dogs is whether she's friendly.
If you have young children, or simply want to take your dog everywhere, she has to be friendly.
Weimaraners are known and loved for their friendly natures around family and children.
However, it is important to remember that any poorly socialized dog develops anxious or fear-driven tendencies.
Socialization is key from a young age to help your Weimaraner puppy develop into the happy, friendly dog that fits their reputation.
Exposing her to as many situations as possible makes her feel comfortable in any environment.
She has no trouble showing off her eager-to-please personality.
Plus, with such a striking and beautiful appearance, she'll love all the attention she gets when you're out and about.
Are Weimaraners Aggressive?
Even friendly dogs are aggressive at times, and it is one of the biggest fears of dog owners.
Many breeds are tarred with a poor reputation when it comes to aggression.
However, studies confirm that Weimaraner temperament is not naturally aggressive.
They score quite highly on the ability to compose themselves in new or startling situations.
For example, a 2006 study by Scot E. Dowd used various situational examples to test the aggression of different breeds of dogs.
Studying Weimaraner Temperament
Weimaraners were actually in the group of breeds that had the highest "pass" rate with Dowd's tests.
They responded the least aggressively, or maintained composure, within five seconds.
These situational examples tested the breeds' reactions to various types of new people, environments and noises.
Of course, this doesn't guarantee absolutely no aggression from every single Weimaraner in the world.
However, given proper training and socialization, this breed isn't known for acting aggressively.
After a long day of exercising or playing, a Weimaraner wants nothing more than to curl up with her family and chill.
She is a great breed for active families that love spending the evenings together.
Do Weimaraners Like Other Dogs?
Weimaraners are a social breed and thrive when socialized properly.
Proper socialization means that Weimaraners feel as comfortable around other dogs as they should.
Hunting dogs were not used alone. They teamed up with other dogs to help track and retrieve game.
Ideally, these team players can be happy around other dogs, due to puppy socialization.
Natural Instincts for Weimaraners
The Weimaraner is known as an all-purpose gundog breed.
Some of the hunting instincts that the Weimaraner exhibits are tracking, pointing and retrieving.
They were used by their human hunting companions to find birds and flush them from the undergrowth.
They also retrieved shot birds and defended game from other predators.
Some Weimaraners chase smaller animals like cats.
This behavior stems from their natural hunting instincts.
Keeping Small Animals Safe
Because of this, if your Weimaraner is ever let out to play, keep her in a safely enclosed area.
Not only does this protect any other animals that your Weimaraner might chase.
It also protects your dog from chasing any small animals into the path of a car.
When raised with other small animals, like cats, Weimaraners don't generally exhibit this behavior as much.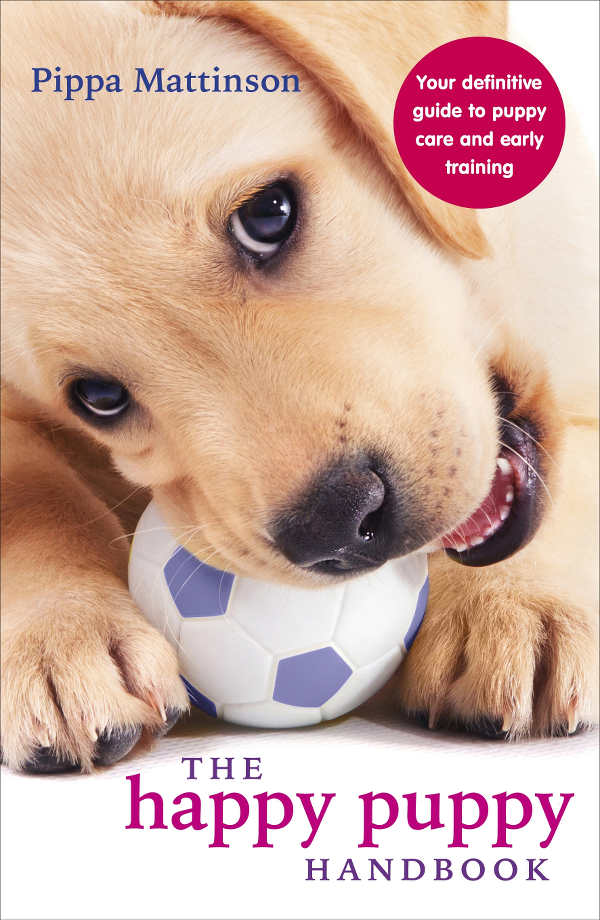 But to be safe, maybe keep this dog as a sole pet or only with other larger dogs.
After all, it is extremely difficult to control natural instincts, no matter how much training your dog has.
Are Weimaraners Good Family Pets?
If you're looking for a friendly, energetic dog that loves spending time with its family; the Weimaraner is definitely a great choice.
They're good with smaller children and are suitable for families.
Team up to make sure she gets necessary exercise and attention.
They make great companions for homes with just one or two people.
Training isn't too difficult because the Weimaraner is such an intelligent dog.
With early socialization and training, you've got yourself a wonderful and friendly Weimaraner.
Make sure you also have a look at any health conditions she is vulnerable to. As well as grooming or food needs.
Have you had a Weimaraner as a pet before? What was her personality like?
Tell us in the comment section.
References and Further Reading:
Dowd, S.E., 2006, "Assessment of Canine Temperament in Relation to Breed Groups," Temperament Assessment Related to Breed Groups, Matrix Canine Research Institute
Gerding, W.M., et al., 2010, "Tracing the Origin of 'Blue Weimaraner' Dogs by Molecular Genetics," Journal of Animal Breeding and Genetics
Holmes, M., "Characteristics of The Weimaraner," Weimaraner Club of Great Britain
Stafford, K.J., 1996, "Opinions of Veterinarians Regarding Aggression in Different Breeds of Dogs," New Zealand Veterinary Journal, Vol. 44, Issue 4, pgs. 138-41