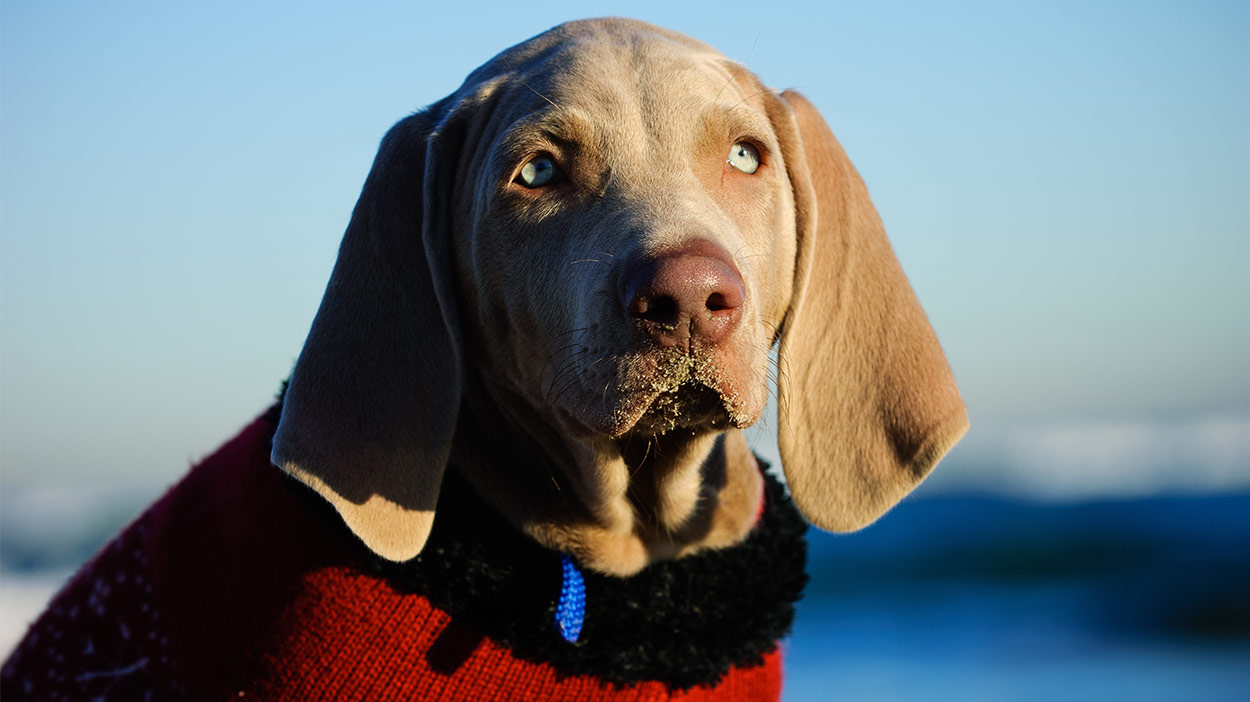 We've found the best Weimaraner clothes for your dog, whatever the weather and whatever the occasion!
The Weimaraner is a large breed originating in Germany.
Initially they were bred to help royalty hunt large game, such as boar, deer and even bears.
These days, they are highly energetic, intelligent and strong dogs with a powerful prey instinct.
They're also very loyal to their owners and love to spend time together.
All of these products were carefully and independently selected by the Happy Puppy Site team. If you decide to make a purchase from one of the links marked by an asterisk, we may earn a small commission on that sale. This is at no extra cost to you.
Why Weimaraner clothes are useful
Weimaraners are big, resilient looking dogs, but their coat is short and coarse, with no undercoat.
This makes it hard for Weimaraners to handle cold weather.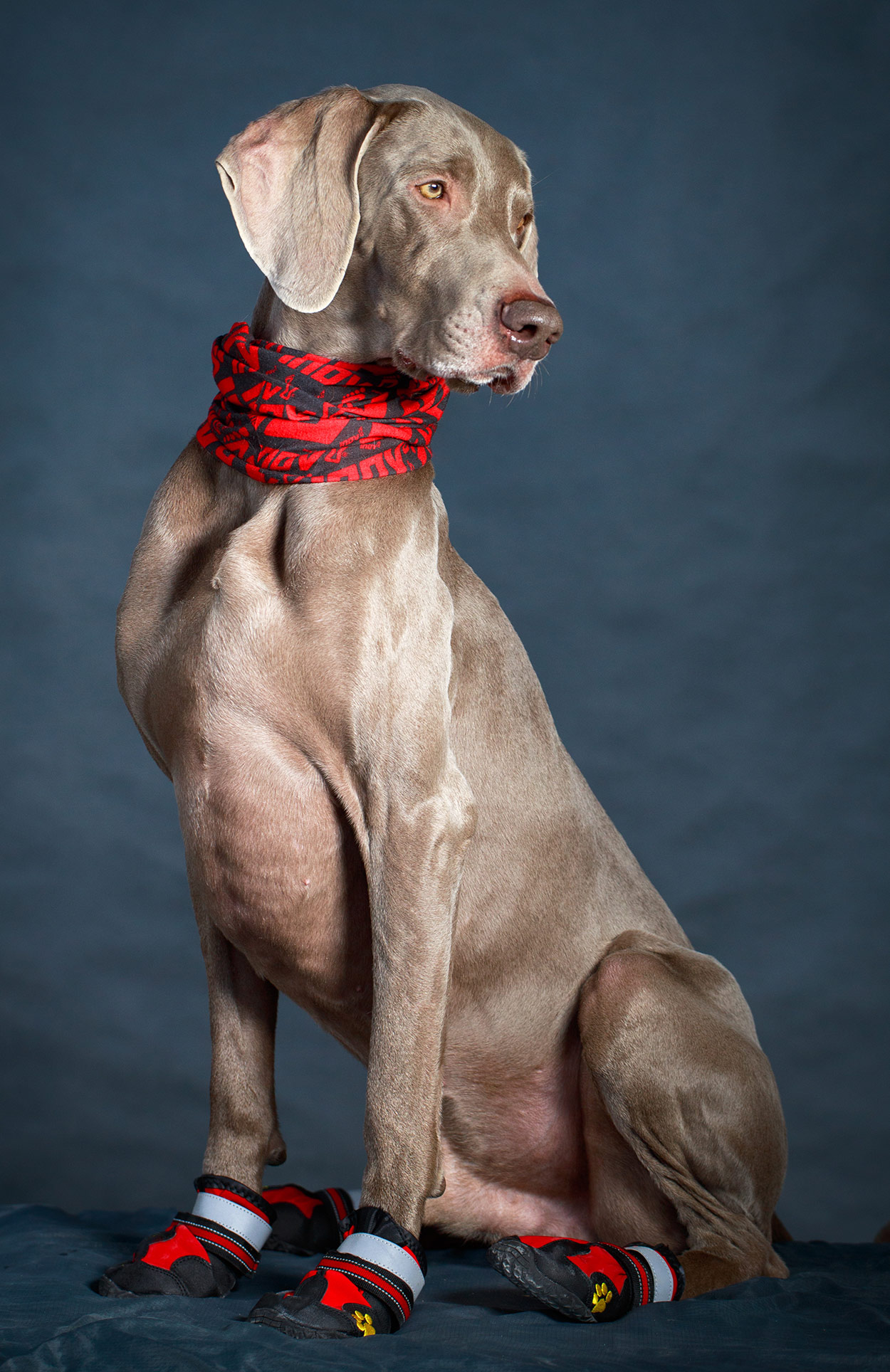 If you live in a colder climate, your Weimaraner may find it uncomfortable to go outside in the winter months.
If you live in wet climate, you'll find that rain quickly soaks your Weimaraner to the skin and makes them even colder.
This makes it much more difficult to properly exercise your dog.
Keeping you Weimaraner dressed up in coats and sweaters can make playing outside in poor weather and cold temperatures a lot more enjoyable.
And there's no denying a certain satisfaction in keeping your handsome Weimaraner looking fashionable!
Weimaraner dog coats
They say there's no such thing as bad weather, just the wrong clothes.
And even if you're not looking for a full closet of Weimaraner clothes, a simple coat is a great investment to make sure your Weimaraner loves to go out every day of the year.
These Weimaraner dog coats will keep your dog feeling as good as he looks.
Classic Rain Jackets
Everyone wants to stay dry in the rain.
So when you pull on your raincoat to take your Weimaraner outside, make sure your dog has one too!
Lightweight Rain Jacket With Reflective Strip
This classic looking, lightweight rain jacket* is the perfect way to keep your dog dry on rainy days.
This poncho-style coat is available in different colors, and comes with lots of convenient features.
There's a leash hole and a pocket for treats and bags!
The reflective strip to makes sure your dog can be seen in the dark or rain.
It also leg straps to keep the jacket in place on windy days.
Reviewers say they like the material quality, the fit is decent and most importantly: it does its job!
Packable Dog Poncho
If you want something with a little more whimsy to go with practicality, this rain poncho* is the perfect fit!
This water resistant, hooded coat comes in its own pouch.
So it's easy to take on the go when you're not sure what the weather will be.
It has easy snaps are at the neck and leash storm flap to keep your dog dry.
Dog owners say that it fits well and is lightweight so it's comfortable for the dog.
Weimaraner Winter Coats
If you live in a cold climate, your Weimaraner might need something a bit more insulating in winter.
These Weimaraner dog coats will see your canine through even the chilliest days.
Didog Reflective Winter Coat
This design looks like a snowsuit and comes in bright colors* to make sure your dog is seen.
This will make a great Weimaraner coat as it is basically winterproof – it keeps out wind, water and snow.
The layer of fleece inside keeps your dog warm and toasty no matter how cold playtime is.
This coat is machine washable, so it's easy to maintain.
The leash hole at the neck and elastic leg belts make it simple to use.
Dog owners praise its good quality and durability, but make sure you double check which size you need, as some customers have been caught out before.
PetCee Waterproof Reflective Fleece-Lined Dog Jacket
This fleece-lined, waterproof jacket* is a comfortable and practical choice for your Weimaraner.
The high collar keeps wind at bay, and keeps your dog warm in cold weather.
Adjustable velcro straps make it easy to put on and take off.
There's a space for the collar and leash to fit through.
It's even machine washable so it's easy to keep clean!
Previous purchasers say the sizing runs a little bit small, so if you're not sure which size is right for your Weimaraner – size up!
Blanket Coats for Weimaraners
Weimaraner clothes don't have to be tightly tailored.
If your Weimaraner doesn't like form fitting coats, a blanket coat might be more comfortable for them.
Here are our pick of the best.
Zack & Zoey Nor'Easter Blanket Coat
This two-way jacket* has a water resistant side with a reflective stripe and a cozy fleece side.
It's also reversible and comes in lots of colors.
Velcro fasteners at the neck and belly make it easily adjustable and comfortable for your dog.
Best of all it's good quality, durable, and affordable.
Derby Originals Waterproof Insulated Blanket Coat
This waterproof blanket coat* holds together with adjustable buckles on the chest.
The elastic belly is attached with velcro.
It's an insulated jacket to make sure your dog stays warm in the winter.
Happy customers say it's durable and fits well.
Every Day Weimaraner Coats
If your dog feels the cold easily, you'll need durable and affordable Weimaraner clothes which can be washed easily.
We think these functional Weimaraner dog coats fit the bill perfectly.
Kurgo Reversible Dog Coat
This quilted-style jacket* is a warm and comfortable option for any Weimaraner.
It comes in a wide variety of colors to match your dog's look and personality.
The reflective piping makes sure your dog will be seen even in the dark.
A zipper opening allows you access to attach a leash to your dog's harness.
The athletic cut lets your dog move comfortably while staying warm.
It's water resistant and comes with a lifetime warranty.
Migohi Plaid Dog Jackets
If you want your Weimaraner dog coats to be as stylish as yours, look for things that you would wear!
This dashing coat is reversible*, which makes it good for any time of the year.
One side is a water-resistant quilted polyester.
The other side is a trendy cotton plaid design to keep your dog warm. The coat is available in different color combinations so your Weimaraner can look its best!
The velcro stomach and neck fasteners mean you can fit this coat comfortably on your dog.
Weimaraner sweaters
On a crisp spring morning, or an afternoon in fall, when the weather is turning cooler but you're not yet battling wind and rain, Weimaraner sweaters are a great lightweight way to add warmth.
These ones are comfy and cozy, and more than a little bit stylish!
Cotton Weimaraner Sweaters
Cotton is hard-wearing, versatile, and easy to clean – these cotton dog sweaters are a practical choice for any fun-loving Weimaraner.
Pawz Plaid Shirt Coat
On chilly days or even summer nights by the fire, this fashionable sweater* is perfect for keeping your Weimaraner cozy.
This cotton plaid hoodie comes in two gorgeous colors.
The hood is removable and snap buttons keep the sweater in place.
The downside is that there's no slit for a leash.
Eastlion Adidog Two-Legged Hoodie
Your favorite brand names probably don't make dog clothes, but you can still dress your dog in style.
This sweater with a dog-inspired play on the Adidas logo* delivers the same comfort-chic as the brand it imitates.
This cotton hoodie comes in several colors and customers say it's very cozy.
Watch because it does seem to run small, but overall customers are very happy with it.
Scheppend Adidog Four-Legged Hoodie and Sweatpants
If the hoodie isn't enough, and you want the full Adidog ensemble, there's a four-legged hoodie option* as well!
This sweater has snap button closures on the legs to make sure your dog is warm all over.
There are lots of colors to choose from in this fleecey jumpsuit, and again, the advice is to size up.
Wool Sweaters for Weimaraners
Woollen sweaters can more expensive than cotton sweaters, depending on the amount of wool used.
Wool blended with acrylic makes a cheaper sweater which can probably go in the washing machine.
Pure wool is more hardwearing and efficient at helping you pooch maintain an even temperature.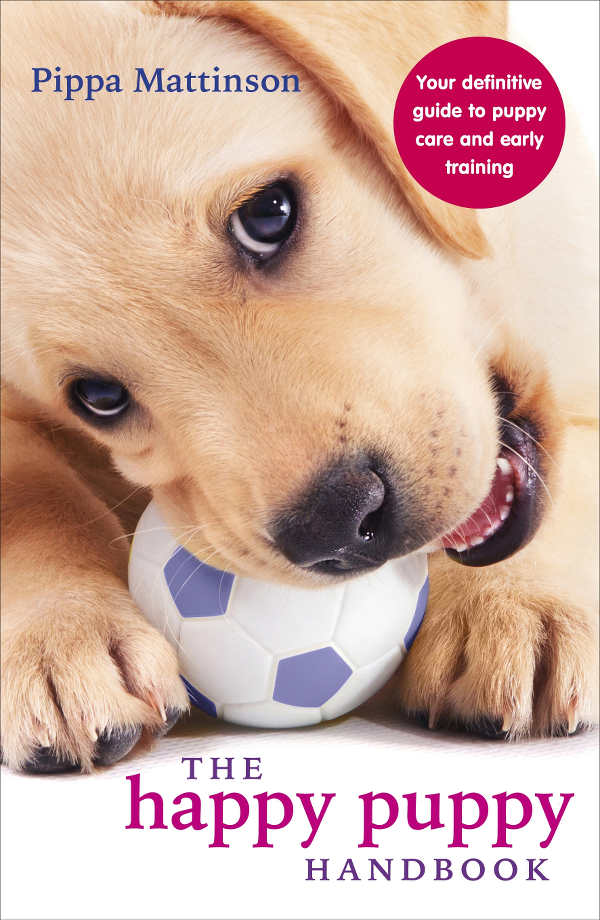 But it costs more and often requires hand washing (but luckily it is natually odor-neutralizing too!)
Chilly Dog Boyfriend Sweater
If you want your Weimaraner to be dressed up for company, this 100% wool sweater* is a perfect choice.
The sweaters are handmade to a high standard and hold up to dog scratches.
One Weimaraner owner says the broad chest fit well, while still being the perfect length.
Argyle Turtleneck Sweater
Argyle is a classic and sophisticated pattern* that will look great on your Weimaraner.
This sweater is knit with acrylic. It comes in a handful of color combinations.
Blueberry Classic Cable Knit Dog Sweater
Cable pattern is a favorite among knitted clothing.
This well-reviewed classic sweater* is made with 20% wool and 80% acrylic.
The crewneck means there's nothing interfering with a collar or leash.
This sweater comes in lots of gorgeous colors and is machine washable.
Lanyar Classic Cable Sweater Hoodie
If you want to mix the sophistication of a knitted sweater with the edginess of a hoodie, this cable knit sweater* is perfect.
This sweater is made with 100% acrylic and is lined with 100% cotton, so it's soft and comfortable inside.
The ribbed arms and waist means it has stretch to perfectly fit your dog.

Choosing the best Weimaraner clothes
Just like our own apparel, when we get our Weimaraner dressed up it can be for style, function, or a bit of both.
Weimaraner clothes come in lots of styles and materials these days.
You can choose a weatherproof coat for inclement days, a reflective jacket for pre-dawn or after-dusk walks, or a beautiful cable knit sweater.
Our top advice for choosing Weimaraner clothes is – always double check which size to buy and measure your dog if you're not sure!
Is your Weimaraner more comfortable in clothes?
Have you got a tried and trusted Weimaraner coat that we've missed?
Tell us about it in the comments section!
Affiliate link disclosure: Links in this article marked with an * are affiliate links, and we may receive a small commission if you purchase these products. However, we selected them for inclusion independently, and all of the views expressed in this article are our own.