Maltese temperament: Welcome to our complete guide to Maltese personality!
This tiny, ancient breed is instantly recognizable by their long, flowing coat and charming personalities.
Typically, the Maltese weighs less than seven pounds.
They have big, dark eyes and a shortened snout, resembling a Shih Tzu in appearance.
Despite their cute appearance, the Maltese is a hardy, adaptable breed. They can make wonderful watchdogs and can be very athletic.
Usually, these dogs are described as playful, pleasant, and calm. But, what does the Maltese's temperament really look like?
The Typical Maltese Temperament
Despite their small size, the Maltese is extremely brave – in a small, toy dog kind of way.
They are very trusting of strangers and respond very positively to affection. The Maltese is a lap dog, plain and simple. They enjoy affection from anyone and everyone.
You may also be interested in
the Morkie
– an adorable Maltese Yorkie mix
The Maltese also has good manners. They are gentle and typically do not engage in aggressive activities like some other small dogs.
They can also be lively and very playful. Like many other dogs they enjoy a good game of fetch!
These dogs are sturdy and can keep up with dogs twice their size. They enjoy playing with other dogs and are usually unaggressive.
Unlike many other small dogs however, this liveliness does mean that they require regular exercise. Without it, the typically well-mannered Maltese can become destructive.
These dogs can still function quite well in apartments, but care should be taken to exercise them at least once a day.
Training Your Maltese
The Maltese are highly trainable, unlike other toy breeds. They have a natural desire to please their owners and respond very well to treats and affection.
Occasionally, a Maltese can have an independent streak but this is usually easy to overcome through praise and food rewards.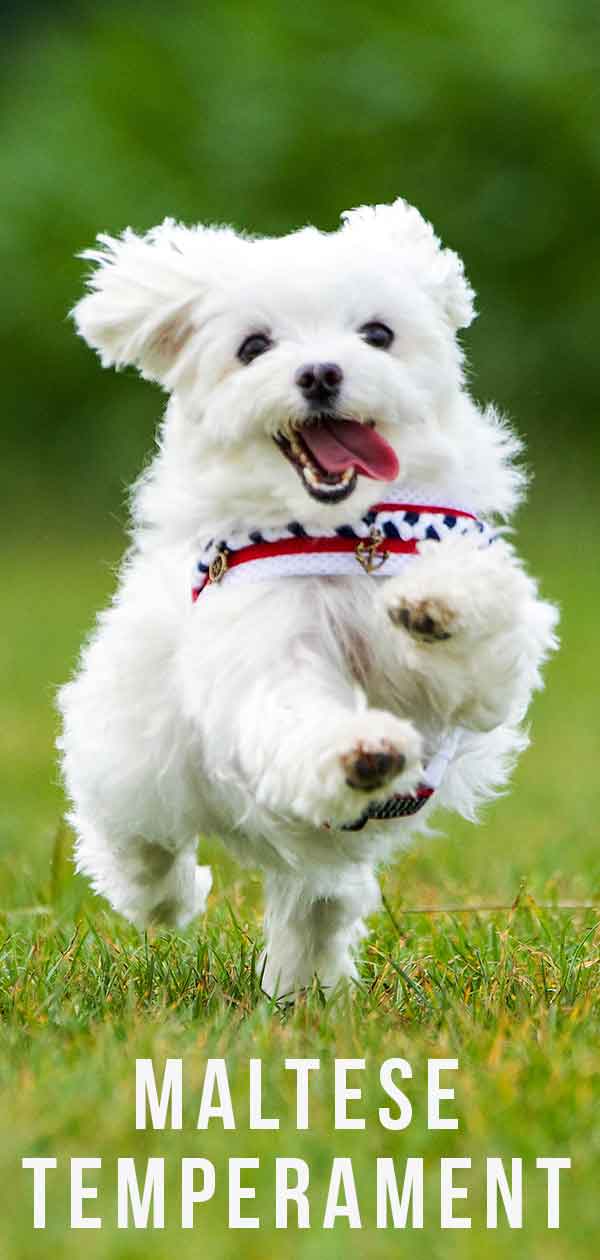 Positive reinforcement works best for these dogs. Harsh treatment or physical corrections can send the Maltese into defense mode, which won't get you anywhere.
Because of their small size, the Maltese can feel that their only source of protection is their teeth. When treated harshly, they will use them.
House-training a Maltese is notoriously difficult, however. Their small bladders cause them to use the bathroom a lot, and their small size makes it easy for them to urinate inside without you noticing.
The Maltese is very people-centered and doesn't like to be left alone. We recommend that you take a look at the useful tips and advice in our article about separation anxiety.
Crate training can also be very helpful in training Maltese pups. Our article on crate training can help you on your way to having a well trained companion.
It's also important to make sure your Maltese gets enough exercise can also prevent them from becoming destructive when you are not home.
Are Maltese Easy to Train?
The Maltese is one of the easiest toy breeds to train.
With praise and treats, these dogs pick up on commands very easily. They are intelligent and have a natural desire to please.
Positive reinforcement can go a long way with this breed. Some owners have even reported training them using praise alone. They want to make you happy.
Occasionally, the Maltese can have a stubborn streak. Usually, this is the result of you being lax on the house rules or not training your Maltese for a few weeks.
However, if you do find that your Maltese suddenly doesn't want to listen, a little extra praise and treats can help snap him out of it. Once he realizes food is involved, it's likely he'll get back into training.
These dogs should never be treated harshly or negatively corrected. Their small size makes them easily intimidated. But their fearless attitude means that they won't back down from a fight.
These dogs often see their teeth as their only way of protecting themselves. When they feel cornered, biting is usually their first instinct.
Owners have reported accidentally scaring their Maltese and sending them into defense mode.
During training, it is best to use positive reinforcement only.
House-training
While the Maltese pick up on most things quickly, this is not true for house-training.
House-training a Maltese takes a very long time, even months. As previously mentioned, they have very small bladders, which makes them need to relieve themselves often. Also, their small size makes it easy for them to have accidents inside undetected.
Your best option is to crate train your Maltese and keep them put up when you cannot keep a close eye on them. These dogs might need crated for six to eight months before they are 100% house-trained.
Because of the difficulty house-training a Maltese can be, many breeders house-train puppies before they allow them to be adopted.
While this does mean that you might not get your puppy until later, it also means that you won't have to worry about house-training them.
Are Maltese Friendly?
The Maltese are very people-centered and are friendly towards most strangers.
They are family friendly and do well in homes with older children. While these dogs can be friendly towards young children as well, their small size also makes them prone to injury when mishandled.
In the interests of safety, these dogs should watched carefully when they interact with small children.
Some breeders will refuse to sell Maltese puppies to families with small children. They are very fragile and can be easily injured by rambunctious children.
Besides being cautious around small children, the Maltese is friendly with most strangers. They enjoy all attention, whether it is from a family member or stranger.
However, this does not mean that you can skip properly socializing your Maltese puppy. You should regularly take your Maltese out to meet a variety of friendly people.
The more people they meet, the less likely they are to act fearful when they meet someone new.
Puppy classes are highly recommended. These provide an appropriate, safe environment for your dogs to socialize and can also help you learn how to correctly socialize your puppy when out in public.
Even if your Maltese is older, socialization is still important. It is possible for older dogs to become "unsocialized" if they are not continuously introduced to new, friendly people.
Are Maltese Aggressive?
Most Maltese are not aggressive when appropriately socialized and trained.
However, all dog breeds have a capacity for aggressiveness, especially if they are not socialized or trained properly.
The Maltese can become aggressive when they feel threatened. It is easy for these tiny dogs to feel intimidated, even if you don't mean to be.
When the Maltese feel threatened, they usually resort to barking, growling, and biting. These dogs can be very yappy and can be quite noisy when they feel endangered.
The Maltese can be a wonderful alert dog and will let you know when anyone is coming to your door. In some cases, this might be a desirable trait!
However, for many families, constant barking can be a problem. Fortunately, this can be trained out to a degree.
With regular training, you can train your dog to only bark in certain circumstances.
It is vital to realize however, that this barking is part of their genetics. You can never completely prevent barking.
So, if having a perfectly quiet dog is important to you, this is not the breed you're looking for.
Compared to other breeds, despite their noisiness, their barking does not commonly turn into aggression when strangers come close. While they might sound incredibly aggressive from a distance, they turn friendly when up close.
If your Maltese does exhibit any signs of aggression, it is important to take corrective steps as early as possible. A trainer can be indispensable in these situations.
Do Maltese Like Other Dogs?
Most Maltese love other dogs. Their playful nature usually comes out when other dogs are around. Despite their small size, they have not difficulty keep up with bigger dogs.
However, playmates for your Maltese should be chosen carefully. Their small size makes them prone to injury, and they can be fearful of boisterous, larger dogs.
It is possible for the Maltese to feel threatened or endangered by dogs that are larger than them. It is only natural for them to become scared when a dog four times their size approaches, especially if the dog is hyper.
However, socialization can help with this. Introduce your Maltese to a variety of other dogs regularly. The more dogs you introduce your Maltese to, the less likely they are to be fearful of new dogs when they approach.
Romps in the dog park, and puppy classes, can be wonderful places to accomplish socialization. Keep an eye out that the other dogs attending have good manners and be ready to break up any play that gets too rough.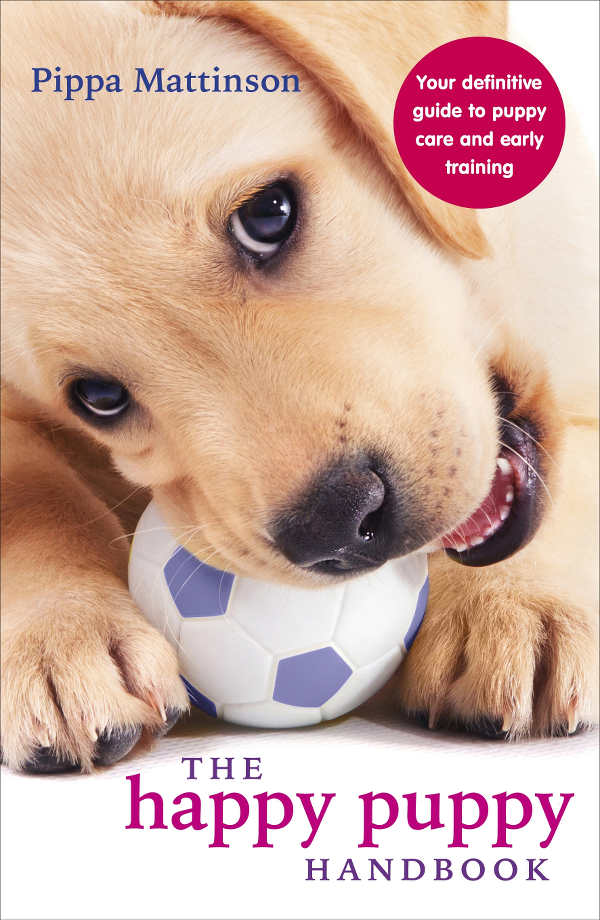 Be sure that each play session ends on a happy note. The last thing you want is for your Maltese to become fearful of other dogs due to one bad experience.
Natural Instincts
Unlike many other small dogs, the Maltese has been tiny for thousands of years.
They were carried around by Roman Matrons and royalty. In many ways, they were the first toy dogs.
Many of their instincts were bred out long ago. They do not have particularly strong prey or guard instincts.
However, they can be somewhat yappy and could make good alert dogs if trained correctly.
They will certainly let you know if someone is coming to the front door. But, while this barking might appear aggressive, the Maltese rarely stays on the offensive when the visitor gets inside!
They are very friendly and enjoy attention, even if they do bark to get it!
Are Maltese Good Family Pets?
While the Maltese has a friendly and trusting personality, they typically settle best in households with grown ups only, or sensible older children.
Since they were bred to crave human company as lapdogs, they are happiest in a household where someone is home all day.
These little dogs are fragile and can be easily hurt, so if you have very young children it is often wisest to wait a few years before adding a tiny Maltese to your brood.
What are your favorite things about the Maltese temperament? Let us know in the comments!
Related Articles
References and Resources
Serpell, James. "Dog Breeds and Their Behavior." Domestic Dog Cognition and Behavior. 2014.
Blackshaw, Judith. "An overview of types of aggressive behavior in dogs and methods of treatment." Applied Animal Behavior Science. 1991.
Seksel, Kersti. "Preventing Behavior Problems in Puppies and Kittens." Veterinary Clinics of North America: Small Animal Practice. 2008.
Kutsumi. "Importance of Puppy Training for Future Behavior of the Dog." Journal of Veterinary Medical Science. 2013.