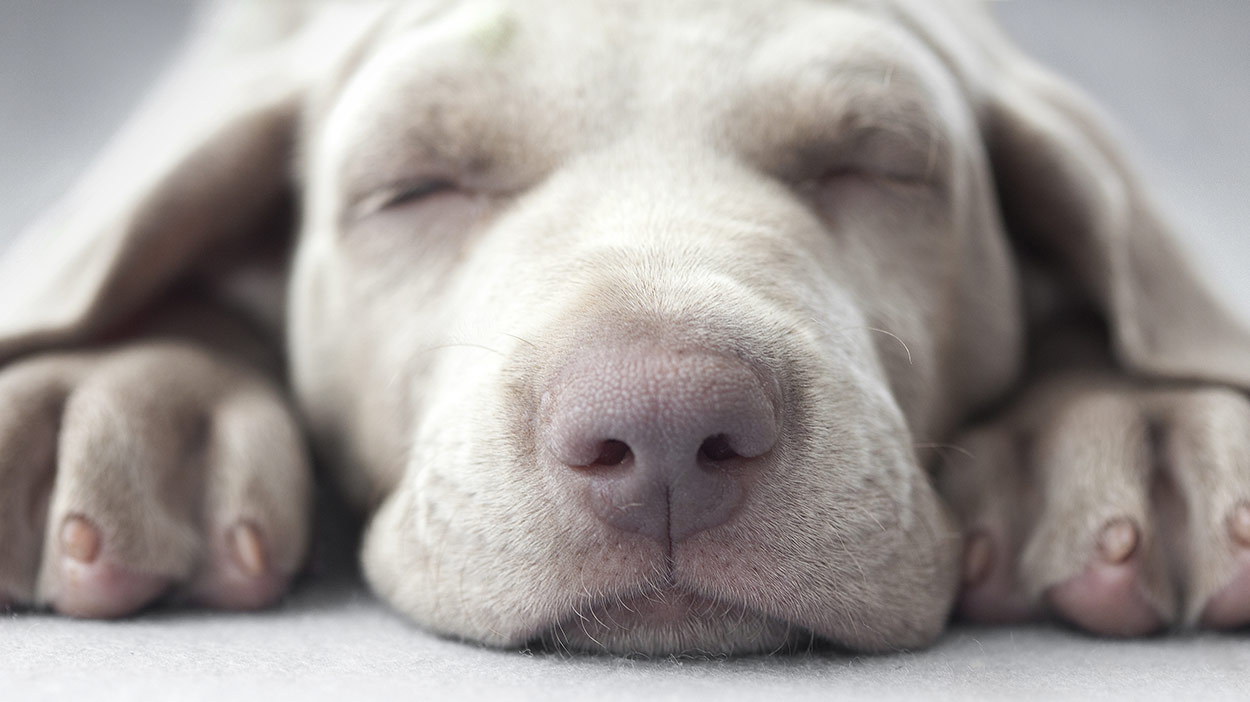 Whether she is short-haired or long-haired, one of the first questions you will ask before you bring your new silver friend home is, "Do Weimaraners shed a lot?"
Weimaraners are beautiful dogs.
Their gorgeous, silver coats are unmistakable, and are one of the most distinctive features of the breed. Interestingly enough, though, their coat is actually very densely packed white and brown hairs, which makes them appear silver.
Truly, this short coat is a large reason they are so popular and sought after.
For more information on this wonderful dog breed, visit our complete guide here.
Since they have an extremely short coat, do Weimaraners shed?
The answer to this question can be somewhat complicated. After all, Weimaraners certainly don't look like they shed.
Luckily, though, this article is here to help. We'll look at the question of whether Weimaraners shed, and figure out just how hypoallergenic they really are.
Why Do Dogs Shed?
Before we jump into whether Weimaraners specifically shed, we need to assess why dogs even shed in the first place.
Despite modern misconceptions, dogs do not actually shed because of a change in temperature or weather. Instead, it is actually the lengthening and shortening of daylight that causes dogs to shed.
In other words, shedding is initiated by a canine's yearly circadian rhythm.
One study found that melatonin controlled a dog's hair regrowth and shedding.
Now that we know why dogs in general shed, do Weimaraner dogs shed?
Do Weimaraners Shed?
Actually, yes, Weimaraners do shed.
However, the hair that falls off of these gray dogs is usually somewhat less noticeable than other breeds.
After all, their hairs are extremely short! They don't really coat furniture and the floor like a long-haired dog might.
Still, if you're a fan of wearing black, you should probably invest in a lint roller! While their shedding might not be extremely noticeable, they do shed.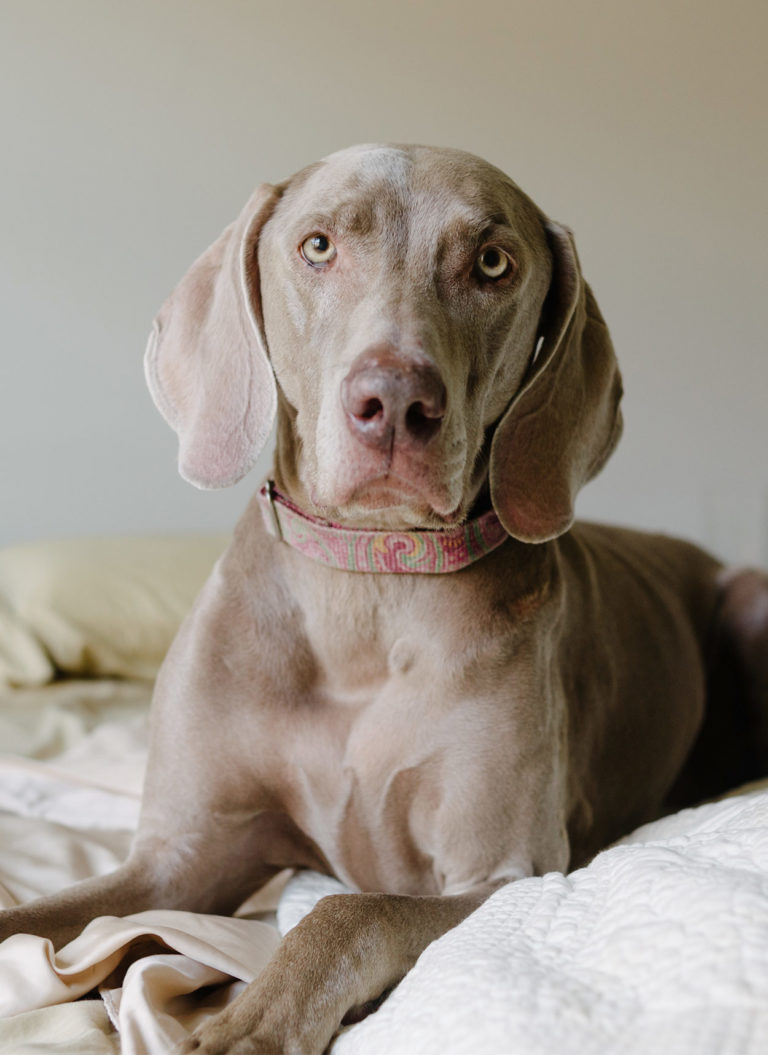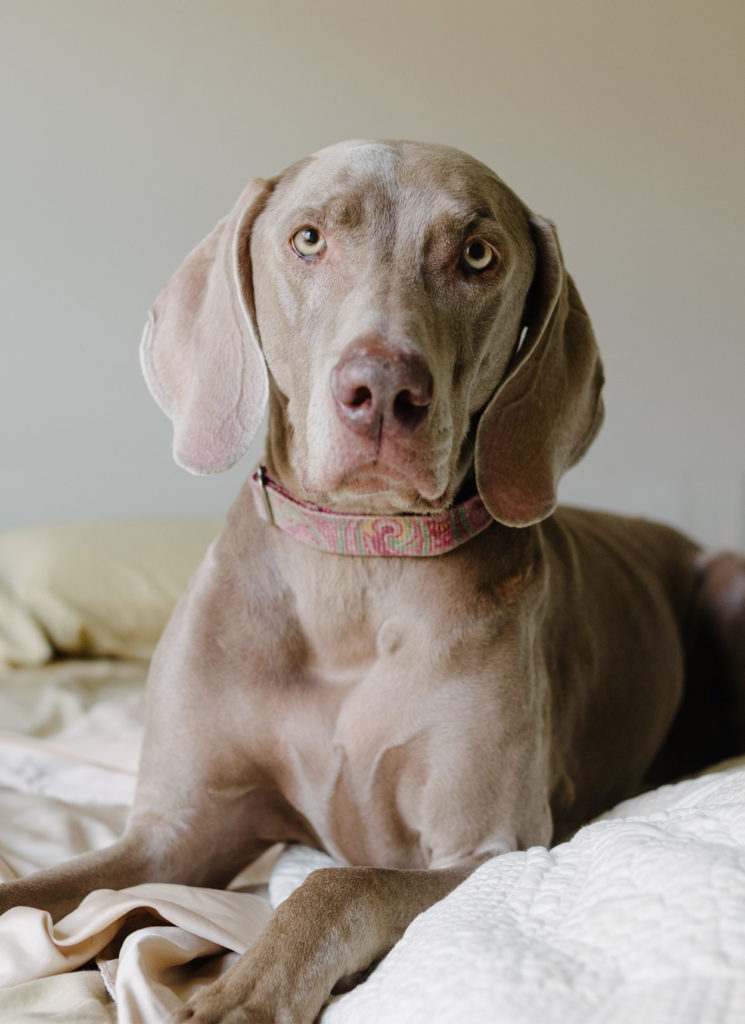 Weimaraner Shedding
In fact, when Weimaraners shed, their coat color usually turns visibly darker in some places. Sometimes this darkening in color takes place along their spine. This can give them a "skunk-like" appearance.
This darker stripe is actually called an "eel stripe" by some, and is one of the features of the breed.
It is equally as normal, however, for shedding to take place in patches. This can make your pooch look ever-so-slightly spotted as the new, darker coat shines through the dull older coat.
How striking and obvious this color difference is seems to depend a lot on the dog's specific age and coat thickness. A Weimaraner's first shedding can be unexpected and is usually noticeably darker.
A new Weim owner may be surprised by their puppy's new spotted appearance.
However, this is quite normal. It typically takes about a month for a Weim's new coat to come in completely and for the duller coat to fade entirely.
Do Weimaraners shed a lot?
So, how much do Weimaraners shed?
This question is actually up for a lot of debate.
It seems that whether a dog sheds a lot or not really just depends on the specific dog.
Some Weims seem to shed A LOT, while others hardly shed at all.
Truthfully, there are a lot of factors that contribute to how much your particular dog sheds: your specific location, genetics, how much time your dog spends indoors, your dog's diet, etc.
Because of this, it is extremely hard to predict how much your Weim will shed.
Long-Haired Weimaraner Shedding
Is your long-haired Weimaraner shedding a lot?
Truthfully, that is pretty normal. After all, dogs with longer hair simply have more hair to shed.
They probably aren't actually shedding much more than their short-haired counterparts when you take into consideration how much more hair they have!
However, it can appear that they're shedding a lot when their fur starts winding up under the sofa and in the corners.
Luckily, however, it only takes about a month for a Weim's coat to completely come in. They won't be shedding forever!
Are Weimaraners Hypoallergenic?
So is a Weimaraner hypoallergenic?
Short answer: no. Weimaraners are not hypoallergenic.
They do, in fact, shed. They can also create massive amounts of dander and saliva, which are common allergens.
Because of this, it is not necessarily recommended to rescue or buy a member of this beautiful breed without first consulting with your doctor if you have a dog allergy.
It is important to point out, however, that recent scientific research has toppled the idea of "hypoallergenic dog breeds."
One such study, published in 2011, found that there was actually no difference in allergen levels in homes with hypoallergenic breeds versus homes with non-hypoallergenic breeds.
In other words, there was actually no difference in the amount of allergens produced between the various breeds.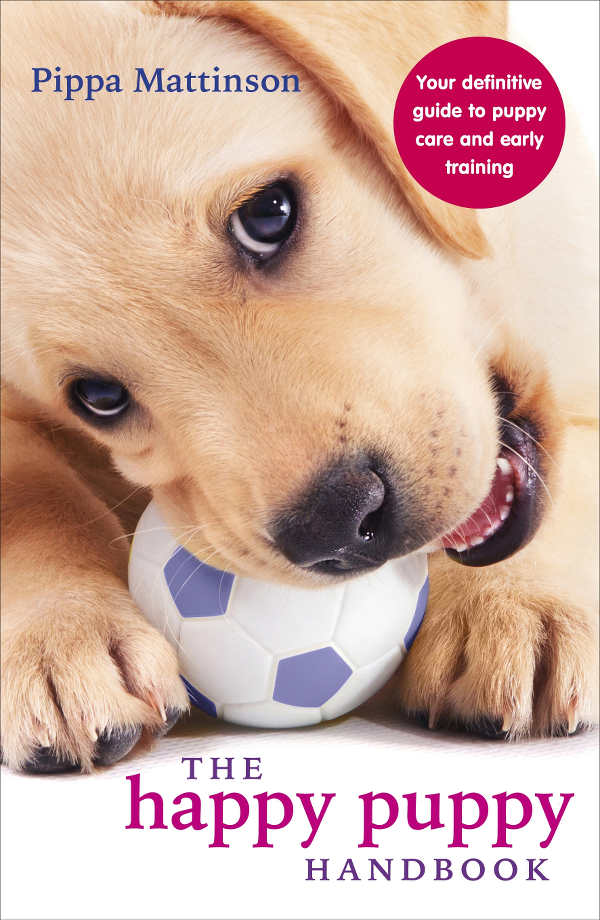 Another similar study concluded that there was "no evidence for the classification of certain dog breeds as being hypoallergenic." Simply put, certain species could not be labeled hypoallergenic over other species. There really wasn't much of a difference between the levels of allergen production.
Furthermore, another study outlined the "myth of the hypoallergenic dog," and found that there really was no such thing.
Based on these various studies, it can be concluded that Weimaraners are really no more allergenic than other species.
They are not labeled as hypoallergenic because of their shedding, but this does not necessarily mean that they create more allergens.

Summary: Do Weimaraners Shed?
Weimaraners are an extremely beautiful breed. Their silver coat is absolutely remarkable, and they are extremely unique in this regard.
However, despite some claims, they do shed. In fact, some might even shed a lot!
The specific amount of shedding your dog will experience depends a lot on the particular dog, as well as other environmental factors that can't necessarily be controlled. Because of this, it really is impossible to predict how much your particular pooch might shed.
Because of this shedding, Weimaraners are not labeled as hypoallergenic. However, studies have shown that this label is really unfounded. All dog breeds produce about the same amount of allergens.
Does your Weimaraner shed a lot? Do you have any tips or tricks to control all the fur? Let us know in the comments below!
References and Further Reading
"Weimaraner." American Kennel Club.
Frank, Linda. "Adrenal steroid hormone concentrations in dogs with hair cycle arrest (Alopecia X) before and during treatment with melatonin and mitotane." Veterinary Dermatology. 2004.
Nicholas, Charlotte. "Dog allergen levels in homes with hypoallergenic compared with nonhypoallergenic dogs." American Journal of Rhinology and Allergy. 2011.
Vredegoor, Doris. "Can f 1 levels in hair and homes of different dog breeds: Lack of evidence to describe any dog breed as hypoallergenic." The Journal of Allergy and Clinical Immunology. 2012.
Lockey, Richard. "The myth of hypoallergenic dogs (and cats)." University of South Florida Morsani College of Medicine and James A. Haley Veterans' Hospital. 2012.