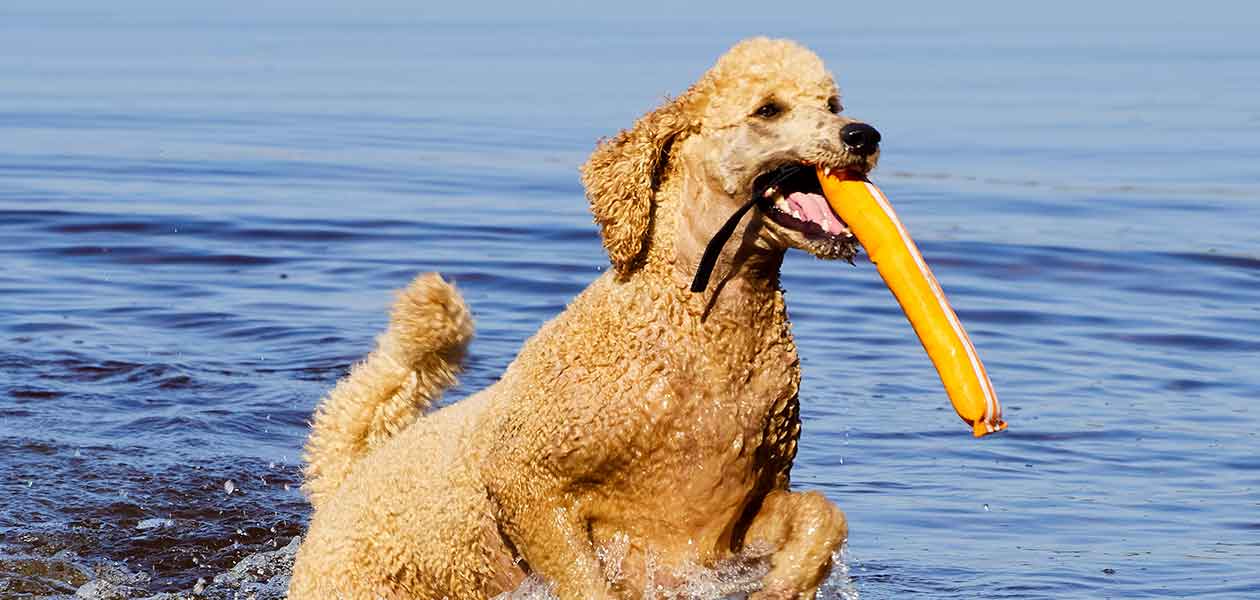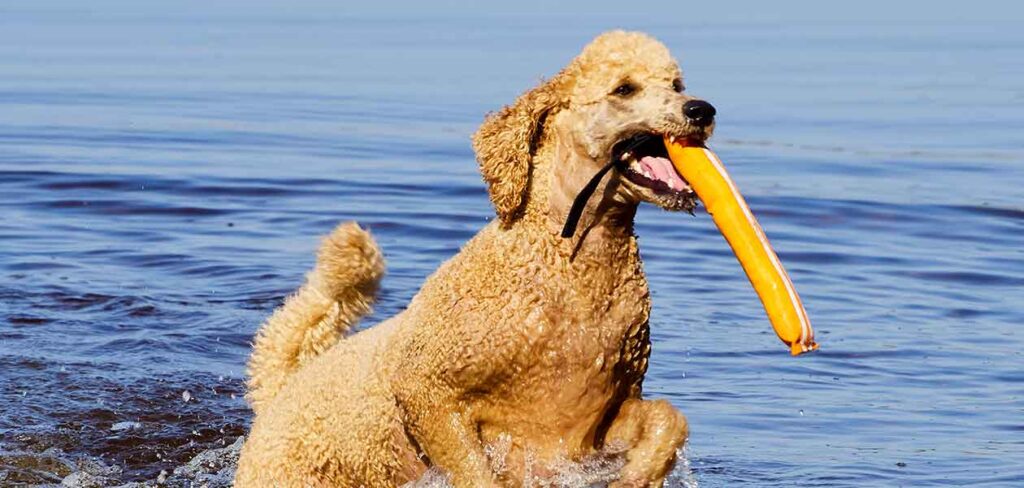 Do you have a big Poodle at home? Perhaps you're wondering if they're the biggest Poodle out there!
Standard Poodles are the largest of the three types of this breed. They're bigger than both Toy and Miniature Poodles.
Breed standards say the biggest variety can weigh from 40 to 70 pounds. But, what about the ones that fall out of this weight range?
Big Poodle Contents
Jump straight to the section you want to read, or keep scrolling to start from the beginning.
Types of Poodle
There are three official types of Poodle, and each type is just as popular as the next. In fact, they're so beloved that they're commonly used to create loving mixed breeds!
The smallest type is the Toy Poodle. In the middle we have the Miniature Poodle, and the biggest type is the Standard Poodle.
There will be variation even among these three types.
So, some Standard Poodles will be bigger than others. Typically, males are larger than females.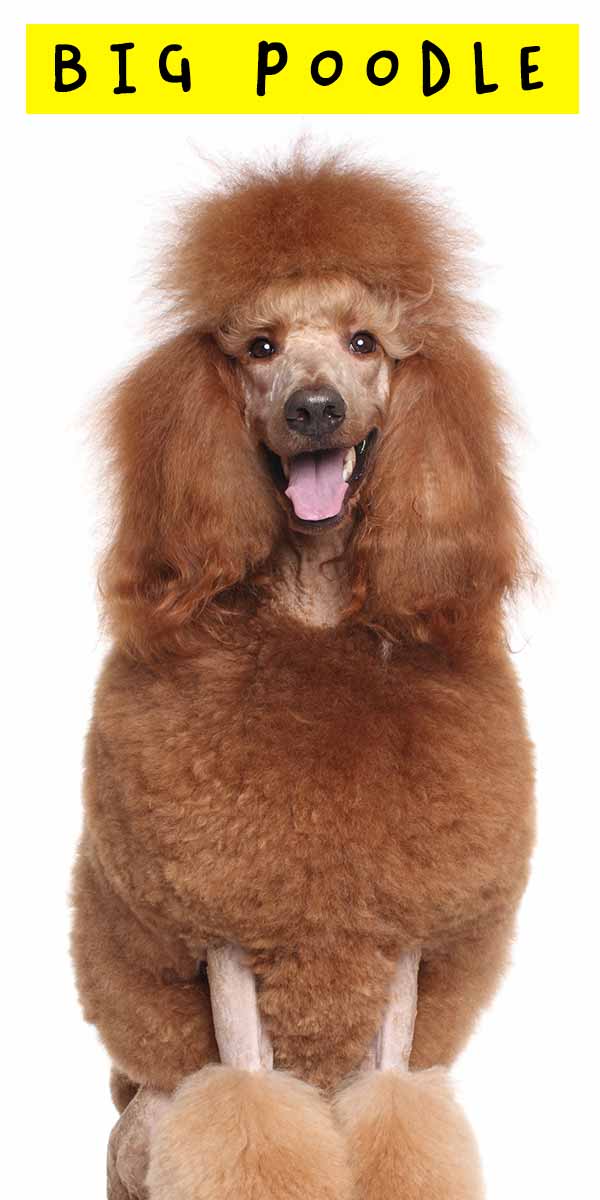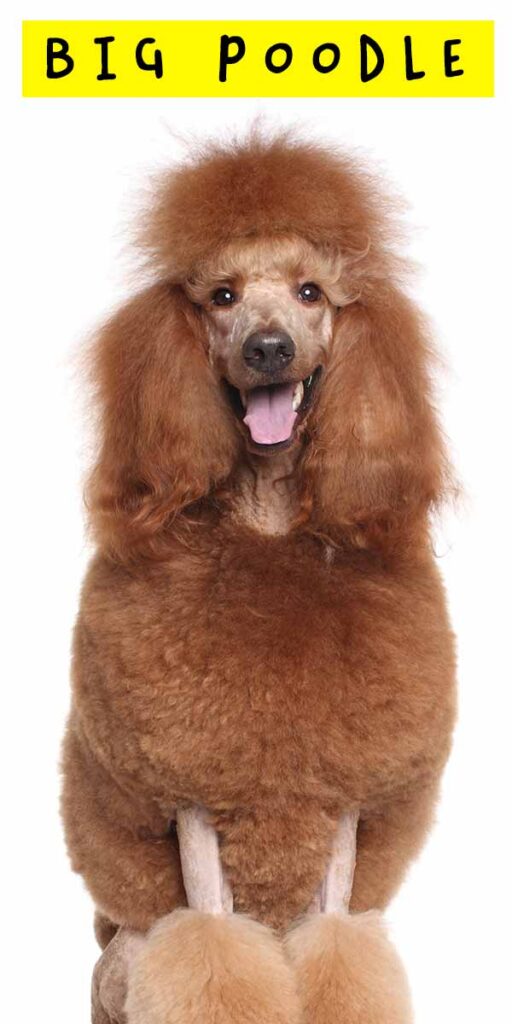 But, if you have a Standard Poodle, you already have the biggest of the three types!
Let's take a look at exactly how big these three varieties of the breed can be, starting with the smallest.
How Big Do Toy Poodles Get?
Toy Poodles are the smallest variety of this breed available.
According to the American Kennel Club official breed standard, Toy Poodles should weigh between 4 and 6 pounds when they are fully grown.
They should also be no more than 10 inches tall.
So, Toy Poodles are really tiny! If you have one of these, you definitely won't have a big Poodle!
How Big Do Miniature Poodles Get?
Miniature Poodles are bigger than Toy Poodles, but they still aren't the largest size available to bring home.
According to the AKC breed standard, Miniature Poodles should weigh 10 to 15 pounds – over double what the Toy weighs!
Miniature Poodles should be between 10 and 15 inches tall when they are fully grown.
Toy and Miniature Poodles are popular with people who need a smaller dog. For instance, if they live in a small apartment or are looking to spend less money on food.
But, what about if you want a big Poodle?
How Big Do Standard Poodles Get?
Now, to the biggest variety! How big are Standard Poodles?
Standard Poodles are larger than both Miniature and Toy Poodles.
According to their breed standard, females will weigh between 40 and 50 pounds. But males come in at 60 to 70 pounds.
Both types will grow to be over 15 inches tall.
So, if you're looking for a big Poodle, your best bet is to get a male Standard Poodle.
About Breed Standards
The sizes that we've looked at above are all according to the breed standards set out by AKC. But what does this actually mean?
Breed standards are guides that are set by national kennel clubs. They're used by judges when allocating positions to dogs in show rings.
This means that there will be Poodles whose size falls outside these statistics. Some Poodles will be smaller than the breed standard suggests, but others will be much bigger.
If you have a dog that doesn't fit into the categories laid out in the breed standards, don't panic!
This doesn't mean there's anything wrong with your dog, or that it isn't a purebred. It just might not be quite as successful in the show ring.
So, how should you go about finding a big Poodle?
Giant Poodle
Some breeders advertise 'giant Poodles' or 'royal Poodles'. These are simply Standard Poodles that are bigger than average.
These dogs may be advertised at a higher price than other Standard Poodles. But, there's no guarantee they're healthier dogs.
The most important thing when looking for a big Poodle is to find a reputable breeder that can show you health certificates.
Royal Poodles aren't an official subset of the breed like the Toy, Miniature, and Standard varieties.
So, officially, they are just very large Standard Poodles.
Big Poodle Mixes
Poodles of all sizes are popular candidates for mixed breed dogs. This is because they are low shedding, and have great temperaments.
So, if you don't care about finding a purebred big Poodle, you could consider one mixed with a larger dog.
However, remember that mixed breed puppies can take after either parent. So, you may get a dog that looks more like its other parent.
Here are some guides to big Poodle mixes:
Finally, we need to consider when big becomes unhealthy.
Big Poodle vs Unhealthy
It's true that Poodles can naturally be larger than the breed standards state. However, it's important to make sure that your dog is just big rather than unhealthy.
For instance, overweight Poodles will be physically bigger than healthy weight Poodles. But, they can experience a number of health issues.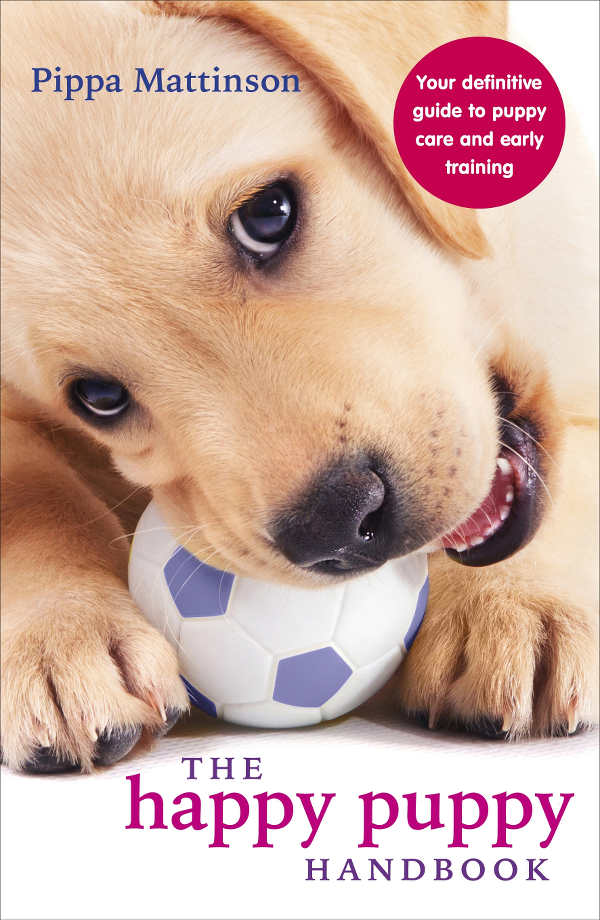 Speak to your vet if you're worried that your big Poodle is actually overweight.
As a general rule, you should be able to feel, but not see a dog's ribs. But, your vet will be able to look at your dog as an individual, rather than generalising the breed as a whole.
Big Poodle Health
There are some issues that seem to affect bigger dogs more than smaller ones. You'll need to watch out for these if you do have a large Standard Poodle.
Gastric dilatation-volvulus (bloat) is an issue to be aware of. If your dog has bloat, his stomach will twist and fill with air. This is common in large breed dogs.
Larger dogs can also experience problems with their joints. For instance, big Poodles could suffer from hip and elbow dysplasia and arthritis.
If you're choosing a Standard variety to get your big dog, take a look at our full breed guide for more information on their potential health problems.
Big Poodle Summary
The Standard variety is the biggest official version of this breed. So, your best bet of finding a big dog is to choose a male Standard Poodle.
You can also look out for royal Poodles, but make sure the breeder you choose is reputable and the pups are healthy.
Alternatively, you can look for a large mixed breed.
Do you have a big Poodle at home? Let us know how large they are in the comments below!
Readers Also Liked
References and Resources