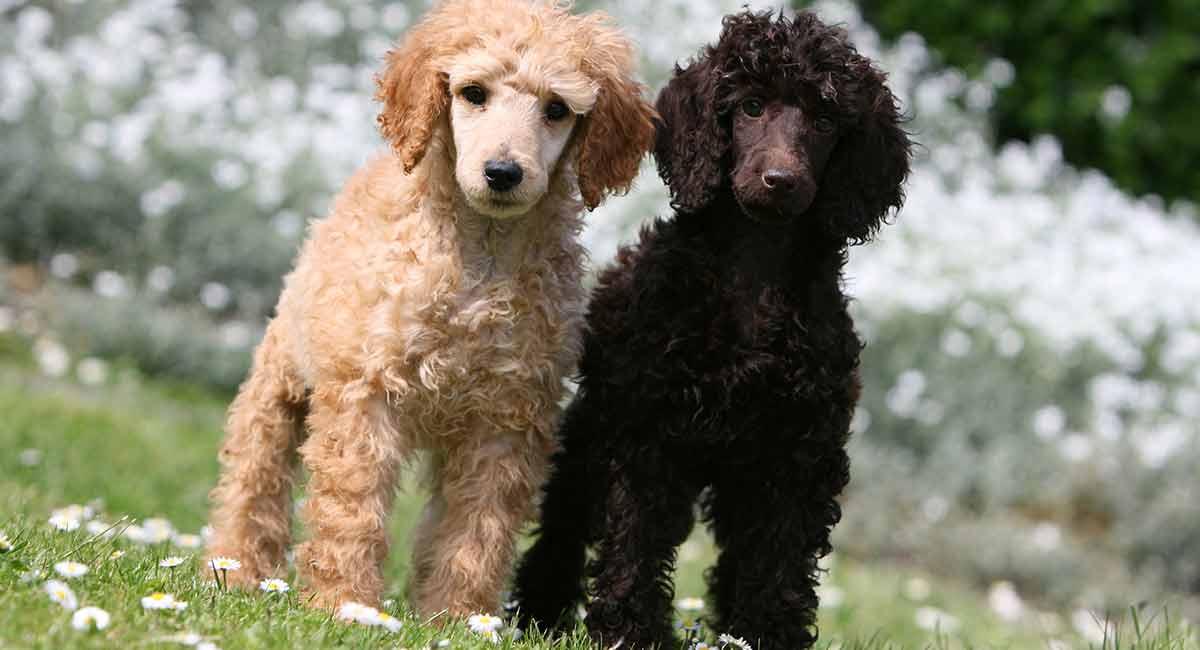 Popular Poodle colors include sable, apricot, red, blue, silver, cream, white, brown and black. And it doesn't matter which type of Poodle you have either. Toy, Miniature and Standard Poodles all come in the same range of colors and patterns. Today I'll share the potential health problems that are color linked in these cute curly dogs, and whether there is any truth behind the rumors that some shades make better pets than others!
Contents
Poodles tend to have the same color all over their coat, although you can get parti Poodle patterns. The range of Poodle colors you can find is extraordinary. When picking between the many possible coat colors in this breed, you can easily find yourself overwhelmed with choices.
How Do Poodle Color Genetics Work?
At its simplest, every dog receives one coat color gene from each parent, giving the puppy a total of two. These genes usually contain the blueprint for a certain color. For example, one gene may be a black coat, while another may be a brown coat.
While there are two genes present, only one can be expressed as the true coat color that you would see in the dog. However, which one that is chosen to be expressed isn't random; there are some mechanics behind it.
Dominant and Recessive Colors
Each gene can be either dominant or recessive. A dominant gene will always beat out a recessive gene and become the one ultimately expressed. For example, if a dog has a black dominant coat color gene and a brown recessive coat color gene, the dog's expressed coat color would be black.
For a recessive coat color gene to be expressed, there must be no other dominant coat color genes present. Therefore, two recessive genes must be present in the dog for a recessive coat color to be expressed.
It's important to note that there are other gene pairs that can affect overall color. Some genes if expressed may dilute the coat, affect patterns or add markings.
With these concepts in mind, it is easier to understand how these coat colors come to be in the Poodle. You should be able to have a conversation with any trustworthy breeder about the possible coat colors any puppy may have.
Apricot Poodles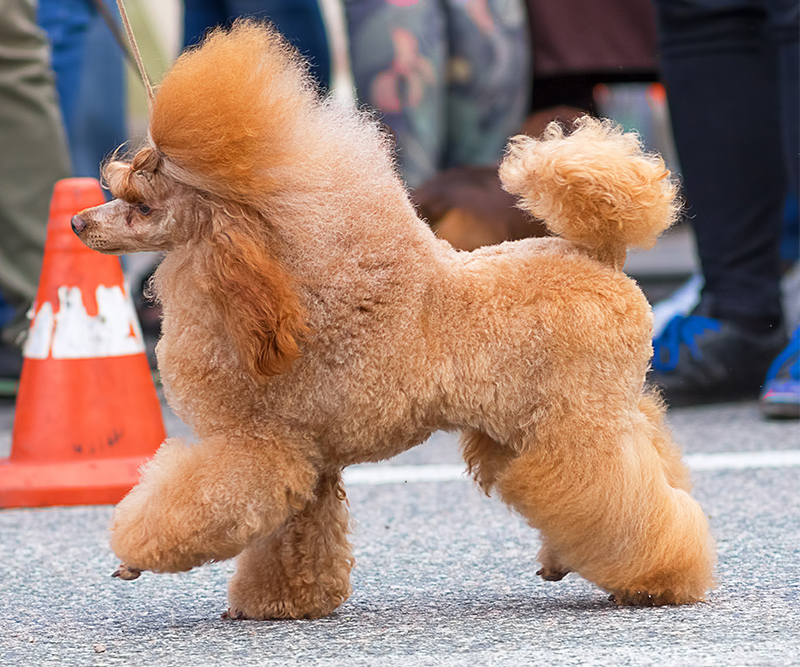 One of the cutest Poodle colors, apricot is a color that is best described as somewhere in between cream and red. The American Kennel Club (AKC) breed standard states that black noses, lips, dark toenails and very dark eyes are preferred.
These physical characteristics may be liver-colored instead, which is permitted but not ideal. Genetically, this color appears to be the result of a recessive gene. For it to be truly apricot, no genes cause any dilution or silvering.
Sable Poodles
Sable refers to dogs that have black-tipped hairs, whilst the base of the coat may be different colors. For example, you may have a Poodle who has an apricot coat but the tips of the hair are black.
As a puppy, the black coloring tends to be very strong, making the coat look much darker than it is. This characteristic is known to fade heavily as the Poodle ages.
Sable is a dominant gene, meaning that the Poodle will only need one of the genes to have it expressed. Despite this, these are rare Poodle colors. Sable Poodles are not common.
Red Poodles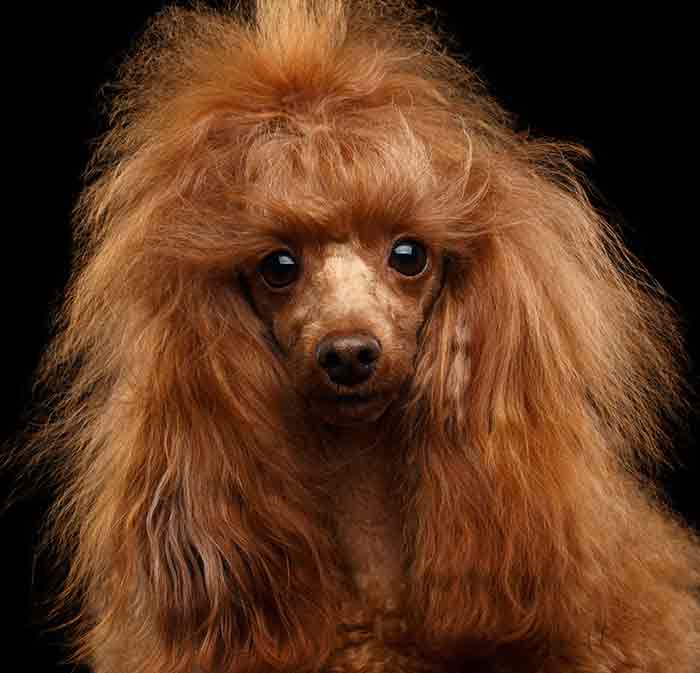 Gorgeous red Poodles are particularly striking. This is one of the most sought out Poodle colors. Red Poodles are especially desired due to their rarity. The genetics behind this illustrious red coat isn't fully understood by science. However, there are still breeders who specialize in breeding red Poodles.
The color tends to appear in apricot lines and seems to be due to the effects of another gene dubbed "rufus." This gene seems to darken the apricot coloring into solid red and can be recessive. It's important to keep in mind that this coat color may fade with age.
Blue Poodles
Blue is an intriguing coat color that gives Poodles a dignified appearance. This color is, in fact, a dilution of the black coat.
When blue Poodles are born, their coat appears to be completely black, so much so that they are usually registered under that color. However, after a few years, the black is diluted to dark blue.
While the outer coat appears blue, the hair at the root may be a different color. The genetics of this coat stem from an expressed silvering gene in the black Poodle. This color happens when the dog is carrying a dominant and recessive version of the silvering gene.
Silver Poodles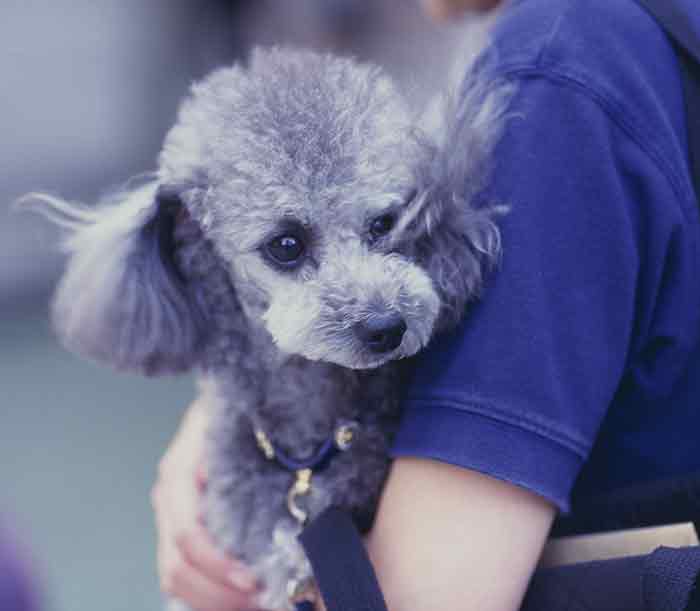 The most aristrocratic looking of the Poodle colors, Silver Poodles are also born black. And are usually registered as such. Then as they age, the color dilutes to silver, usually significantly in the first year of life.
The genetics of this coat is again similar to that of the blue Poodle. It is caused by a silvering gene present within an otherwise Black poodle. However, this time the dog must be carrying two recessive versions of the silvering gene to attain this color.
Light Poodle Colors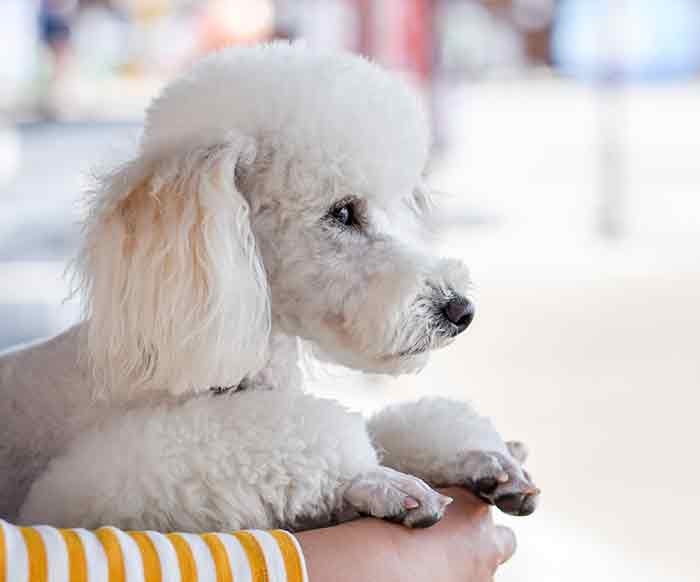 The cream Poodle is another cute color that is regularly mixed up with apricot. There can be quite a lot of overlap between the two colors. This color may be attained with two methods.
Cream
The first is having both the apricot gene and a dominant and recessive version of the silvering gene present. This combination will result in cream fur.
White
The second is a gene known as Chinchilla, which if present, can again reduce apricot to cream. Lighter versions of this color can appear white.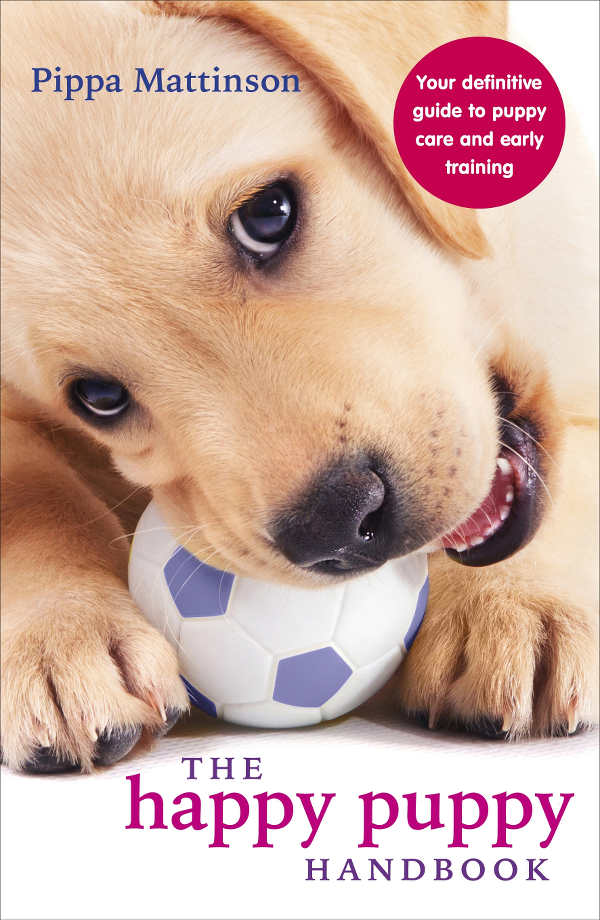 Brown Poodles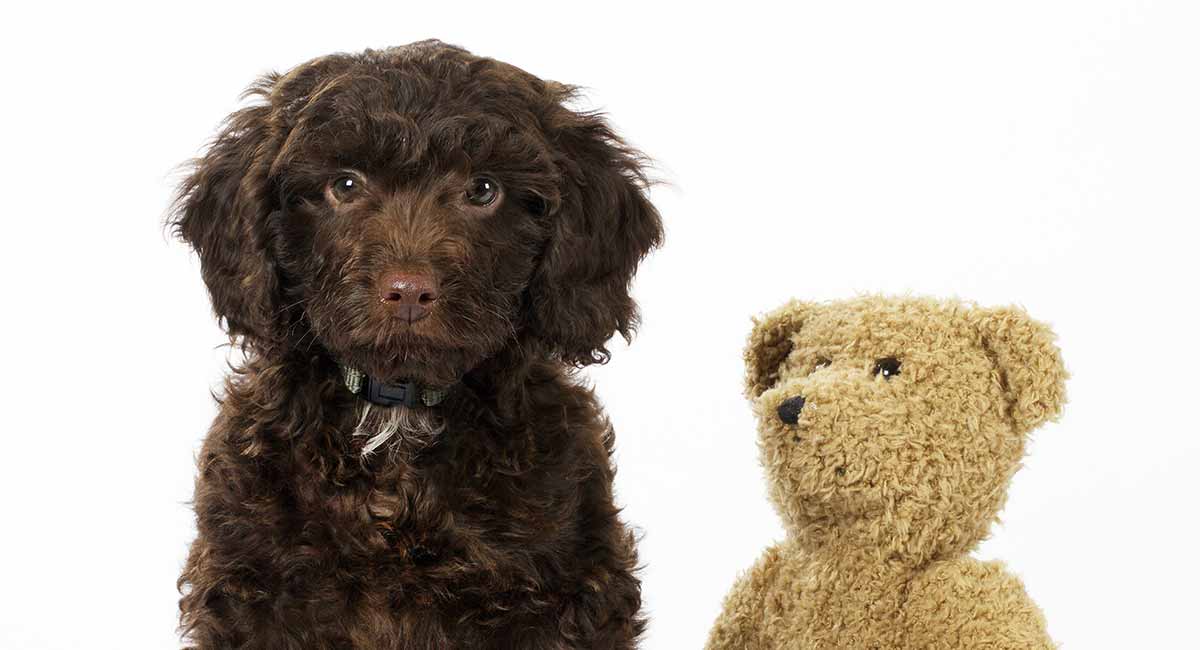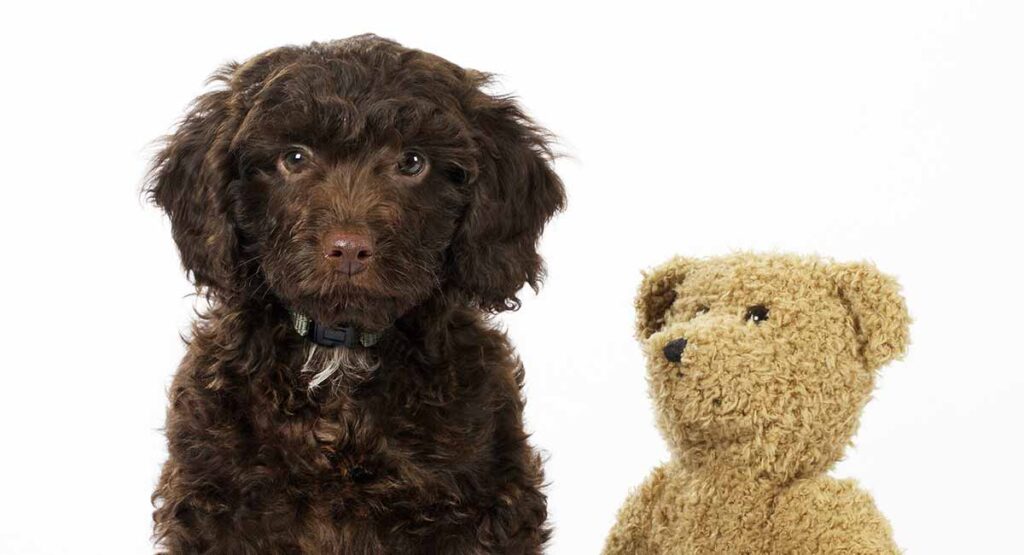 Brown Poodles should have liver-colored noses, lips, dark toenails and dark amber eyes. No black pigment should exist on the dog. Otherwise, the dog is faulted.
For this color to appear within the Poodle, the dog must carry two of the recessive brown coat color genes. They must also not have any genes silvering the coat into a different color.
Black Poodles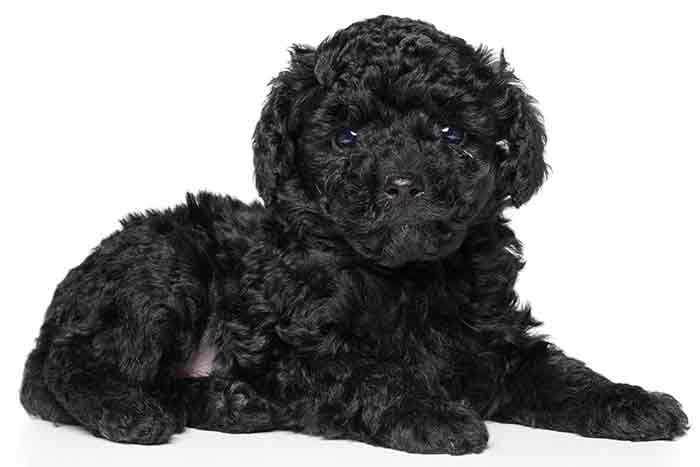 Another of the more common Poodle colors, black adds an air of elegance to an already dignified and proud breed. True black Poodles will have black hair down to the root, and their color should not fade significantly as they age. There should be no silver or blue tinting or diluting genes. The black coat is caused by a dominant coat color gene.
Poodle Colors and Temperament
There are some people who believe that red Poodles are particularly timid in comparison with the rest of the breed, or brown Poodles are especially mischievous. However, there is no scientific backing to these claims.
Poodle Colors and Health
Although most Poodles coat colors don't have any links to health conditions, there are a couple of things that do.
All white coated dogs are more likely to suffer from inherited deafness. And dogs with a merle patterned coat can suffer from hearing, sight and other disorders if they inherit the gene from both parents.