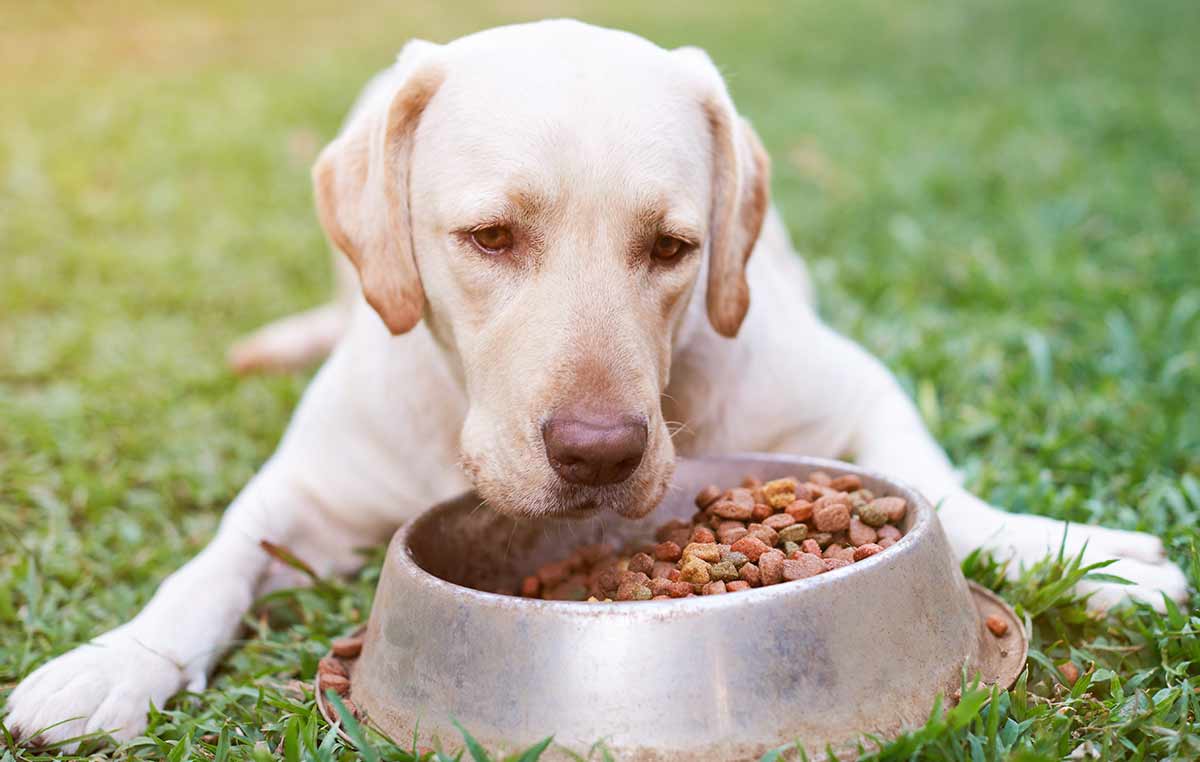 Bloat (or canine bloat) is an informal name for the conditions gastric dilatation, and gastric dilatation volvulus.
These are severe and sudden onset conditions which can affect any dog, but are most commonly seen in the large, deep-chested breeds.
They can be fatal without immediate veterinary attention, so it's vital that all dog owners can recognize the symptoms and when to seek help.
The Difference Between Gastric Dilatation and Gastric Dilatation Volvulus
Gastric dilatation is when a dog's stomach fills with fluid and gas after a meal.
This can happen so rapidly, and to such an extent that neither can leave again. The pressure inside the abdomen can also cause the stomach lining to rupture.
Gastric dilatation volvulus (often referred to as GDV) is when the swollen stomach twists around.
This cuts off the blood flow around the stomach, and prevents blood from returning to the heart.
This causes abdominal issues become starved of oxygen and die. As they deteriorate, the chemicals they release send other organs into shock.
Chronic Gastric Dilatation
Both gastric dilatation and GDV are usually acute and sudden onset.
But some dogs do experience chronic gastric dilatation.
These dogs exhibit more subtle symptoms – including flatulence, vomiting and weight loss – over a long period of time.
This condition is still very uncomfortable, and if your dog suffers from it some of the preventative measures we'll look at later might help. As will talking to your vet.
Signs and Symptoms of Bloat
The symptoms of acute canine bloat appear and increase in severity very rapidly.
They include:
restlessness and pacing up and down
drooling and salivating
swollen, painful abdomen
and retching without bringing anything up.
But There's More
As the situation progresses, your dog will
become short of breath
get progressively weaker until they collapse
have pale gums
and have an increased heart rate.
Treatment and Prognosis
For simple gastric dilatation, your vet will take immediate steps treat your dog for shock and empty the stomach of gas.
They are likely to give your dog oxygen, and insert a tube down their throat to release the trapped air.
They might also recommend washing out the fluid left in your dog's stomach (called "lavage").
Is it Fatal?
A study of nearly 2,000 dogs diagnosed with canine bloat in the 1980s recorded that 28.6% of the dogs with gastric dilatation and 33.3% of the dogs with gastric dilatation volvulus sadly died.
Even if a dog reaches the vet quickly enough to receive surgery, this doesn't guarantee they're out of the woods.
In a 1995 review of GDV cases, 30% of dogs who underwent a partial gastrectomy to correct bloat still died or had to be euthanized after surgery.
What Makes a Dog More Likely to Suffer Bloat?
Large breeds have consistently been found to be at greater risk than smaller breeds.
A large thoracic depth to width ratio – in other words being deep chested – has also been repeatedly linked to bloat.
Overweight dogs are more at risk of canine bloat, as are underweight dogs.
But it's not quite as simple as a correlation between pounds on the scale and increased risk.
An overweight medium breed might weigh the same as a healthy weight large breed dog, but the healthy weight large breed dog will still be at greater risk.
Influencing Factors
An increased risk of canine bloat has also been linked to
portion size at mealtimes
frequency of meals
eating style (eating very quickly)
eating from a raised bowl
and exercise and stress after mealtimes.
There's no known connection with neuter status.
Which Breeds Are Most at Risk?
Across the purebred dog population as a whole, a 2010 survey of over 15,000 dog deaths attributed just under 2.5% of them to bloat.
But the following breeds are disproportionately represented among canine bloat casualties:
Great Dane – over 40% of Great Danes develop bloat in their lifetime, and it accounts for nearly 10% of deaths.
Weimaraner – 1 in 10 Weimaraners are admitted to veterinary clinics with bloat in their lifetime.
German Shepherd Dogs – bloat accounts for about 7% of German Shepherd deaths.
Gordon Setter
and large mixed-breed dogs.
Unsurprisingly, these are among the largest dog breeds, and those with the deepest chests.
But that might not be all there is to it…
Recent Research into the Risk of Developing Canine Bloat
A large, deep chested, overweight or older dog is easy to identify and recognize as being at risk of bloat.
But at the time of writing in 2019, some of the most interesting research into bloat has begun to examine risk factors which we can't see.
American researchers have found that a significant number of dogs with a history of bloat have some interesting genes in common.
What do these Genes Do?
These genes change how the dogs' immune systems respond to the presence of bacteria in the gut – letting some kinds flourish which would usually be suppressed.
As a result, the dogs had significantly more types of bacteria in their gut, including some pretty unusual strains.
And it's partly the action of those bacteria on the food dogs eat that generates the sudden release of gas within the stomach and causes canine bloat.
In this way, a genetic vulnerability to bloat could be passed down from one generation to the next, and spread within a purebred population.
Protecting Your Dog From Canine Bloat
So we've seen that a lot of factors can increase the risk of canine bloat. Some of them, like the genes which might have a role to play, aren't easy to overcome yet.
But luckily, there are lots of everyday steps owners of at-risk dog breeds can take to protect their loyal pal:
Feed two or three small meals a day from a slow feeder bowl placed at ground level.
Look for kibble and wet food recipes with pieces over 30 mm across – larger pieces have been linked to a decreased risk of bloat.
Use some of your dog's daily calories as rewards during training, so they need smaller portions at meal times.
Avoid playing games or exercising your dog immediately after meals.
Keep your dog at a healthy weight
And finally, it's impossible to measure or quantify, but this study noted a significant decrease in cases of bloat among happy dogs. So keep showing your pup lots of love!
Surgery to Prevent Canine Bloat
For at risk breeds, some dog owners might also consider preventative surgery.
This procedure, called gastropexy, secures the stomach to the wall of the abdomen with stitches.
It is easier, and safer, to perform in young, healthy dogs than dogs already experiencing bloat.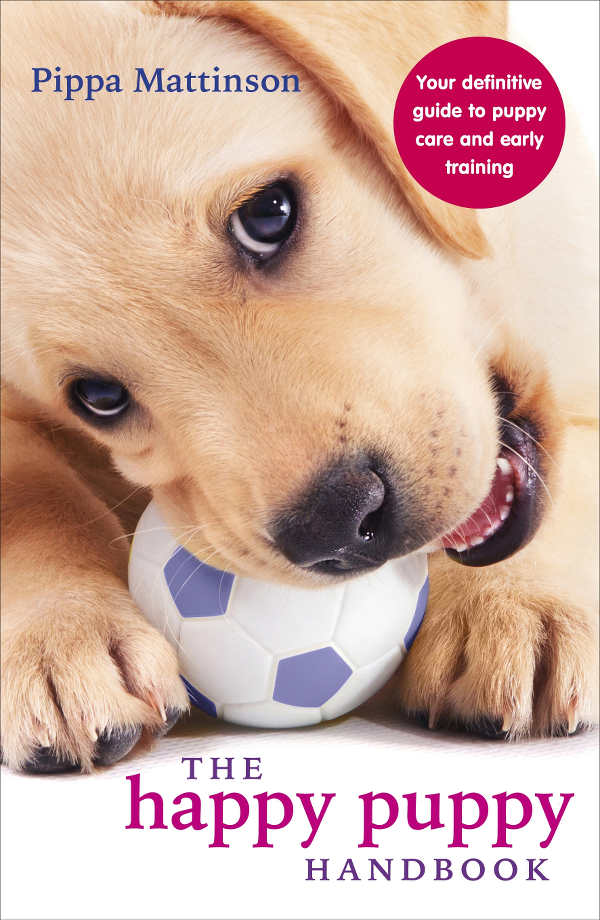 However there are still the usual risks associated with surgery, and the cost.
Your vet will be able to discuss the merits and drawbacks of preventative surgery for your dog if you are worried about them.
Your Dog and Bloat
Bloat can mean either gastric dilatation or gastric dilatation volvulus. These are two sudden onset gastric illnesses in dogs.
Large dogs, old dogs, and dogs with deep chests are the most prone to canine bloat.
Dog owners should familiarize themselves with the signs of canine bloat. It's important to seek immediate veterinary attention if you spot any of them.
Luckily, there are lots of steps we can take to protect dogs from bloat.
And as our understanding of the causes and risk factors for bloat continues to improve, there will be even more we can do to stop our dogs falling victim to it.
Has Your Dog Experienced Bloat?
If you've ever rushed to the vet to save a dog with canine bloat, please let us know how you got on.
Did your vet give you any advice we haven't covered for protecting them in future?
Please share it in the comments box below!
References and Resources
American College of Veterinary Surgeons, Gastric Dilatation-Volvulus, 2004.
Glickman et al, Analysis of risk factors for gastric dilatation and dilatation-volvulus in dogs, JAVMA, 1994.
Brockman et al, Canine gastric dilatation/volvulus syndrome in a veterinary critical care unit: 295 cases (1986-1992), JAVMA, 1995.
Glickman et al, Incidence of and breed-related risk factors for gastric dilatation-volvulus in dogs, JAVMA, 2000.
Monnet, Gastric dilatation-volvulus syndrome in dogs, Veterinary Clinics: Small Animal Practice, 2003.
Hullar et al, The canine gut microbiome is associated with higher risk of gastric dilatation-volvulus and high risk genetic variants of the immune system, Plos One, 2018.
Cornell University College of Veterinary Medicine, Soft Tissue Surgery: Medical Conditions, 2013.
Adams et al, Methods and mortality results of a health survey of purebred dogs in the UK, Journal of Small Animal Practice, 2010.
O'Neill et al, Longevity and mortality of owned dogs in England, Veterinary Journal, 2013.
Theyse et al, Small size of food particles and age as risk factors for gastric dilatation volvulus in great danes, Veterinary Record, 1998.
Cavanagh & Bell, Veterinary Medical Guide to Dog and Cat Breeds, CRC Press, 2012.