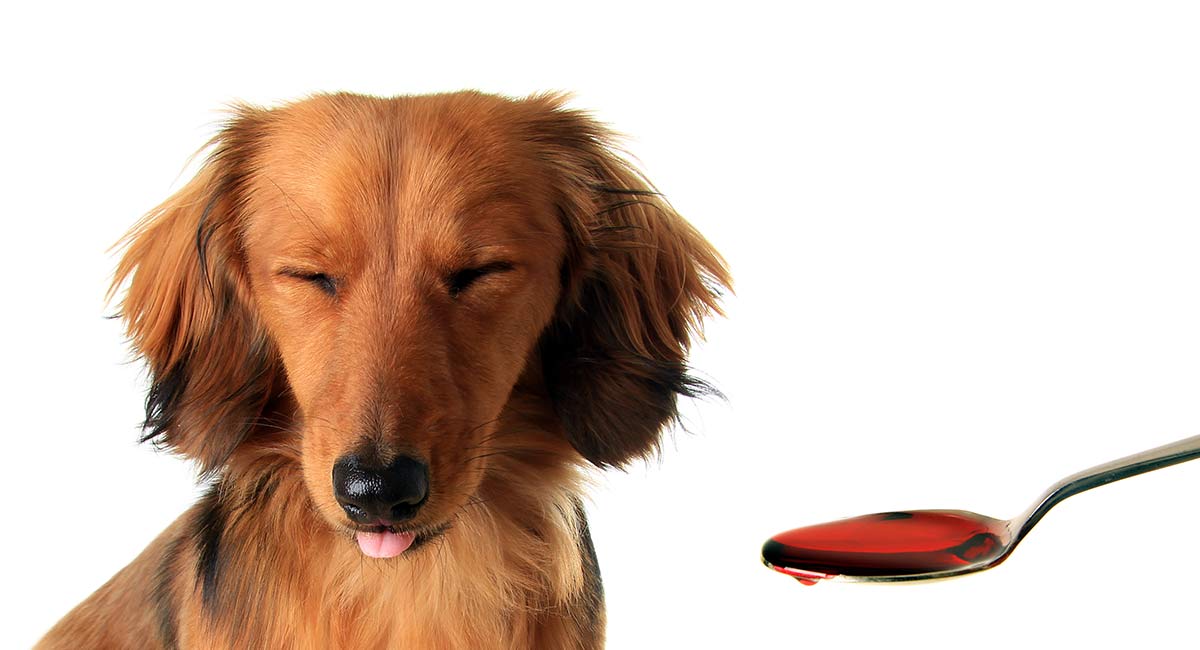 As dog owners, we hate to see their precious pups sick or injured. We love our dogs and they love us and rely on us to keep them safe, healthy, and happy.
Can Manuka Honey for dogs help?
Most dog lovers would go to the ends of the earth if it meant finding a cure for the things that cause pain and illness to their four-legged family members.
Still, vet bills can be pricey and online sources promising miracle home remedies can be speculative and even outright dangerous if not properly researched.
That's why it's exciting to hear about any breakthrough in alternative medicine that offers quick healing with little to no negative side effects.
In this case, I'm talking about Manuka honey.
Manuka Honey for Dogs
Did you know that many people regard Manuka honey for dogs as a miracle cure when it comes to several common ailments our dogs may encounter?
This includes a number of health issues like wounds, infections, skin sensitivities, and even some illnesses.
It's exciting to think that there could be a natural product on the market like Manuka Honey that when used correctly promises to heal your dogs' wounds and infections.
But also save you a potentially expensive trip to the vet!
So is all the hype about Manuka honey for dogs too good to be true? How do we know if Manuka Honey is safe to give to our beloved dogs?
Furthermore, how do we know if it even really works?
If you have found yourself mulling over the questions above, mull no further. We've gotten to the bottom of the Manuka honey mystery, and we're ready to fill you in!
In this article, we'll discuss the pros and cons of Manuka Honey, what it is, how it works, and whether it's truly safe to give to our furry best friends.
What is Manuka Honey and Where Does It Come From?
Manuka honey is a specific type of honey used as much as a sweetener as for medicinal purposes. It is actually native to the beautiful country of New Zealand.
Named after the New Zealand Manuka Tea Tree, Manuka honey is produced by New Zealand honey bees.
Bees harvest the nectar from the white and pink blossoms of Manuka trees during the spring and summer months.
The Manuka Tea Tree, also known as the Manuka, Manuka Myrtle, New Zealand Tea tree, Broom Tea tree, or simply, Tea tree, and is considered a highly beneficial and medicinal plant in its own right.
This tree not only provides the flowers that yield its medicinal honey but also produces therapeutic oils, nutritious teas, and salves all made from its bark.
One of the many things that make Manuka honey so special is that it is monofloral, meaning it is derived solely from the blossoms of one specific plant, in this case, the Manuka Tea Tree.
Being monofloral to the Manuka Tea Tree is what gives Manuka honey it's unique makeup, color, and taste.
More importantly, the fact that the source of Manuka honey is the Manuka Tea Tree is believed to play a major factor in the honey's miraculous healing qualities.
How is Manuka Honey Effective in Healing?
If you had it in your head that honey was only good for adding a sweet taste to your beverages and cereals, think again!
Although it seems like honey is a new trend in alternative medicine, it's actually been around since ancient times, often used to heal conditions in both humans and animals.
Nearly all types of natural honey are known to produce methylglyoxal—a compound directly related to the production of the healing antiseptic, hydrogen peroxide.
While most honey acts as a natural antibiotic, Manuka honey is special as it has been proven to produce a much larger quantity of methylglyoxal.
As a result, Manuka honey also produces larger concentrations of hydrogen peroxide, which further strengthens the healing properties of this honey.
The facts about manuka honey for dogs as a healer
Considering the success of Manuka honey in healing wounds and infections, it wasn't long before this ancient remedy began turning heads and attracting the attention of scientists around the world.
The first official studies conducted on this miracle honey are believed to have taken place in the late 19th century.
Researchers began studying Manuka honey and the natural antibacterial qualities it naturally produces.
Studies have since continued to be conducted on Manuka honey, yielding quite promising results.
A 2009 study published in the Czech Journal of Food Sciences determined that the higher the methylglyoxal content in Manuka honey, the greater its healing power.
Another study recently released by the Australian Veterinary Journal supported these finding with similar results.
The study showed that the higher the Unique Manuka Honey Factor (UMF) rating in Manuka honey, the stronger the healing properties.
In another study, several horses with open leg wounds were treated with Manuka honey while others were treated with traditional medicine.
Horses who received Manuka honey applied directly to their wounds for 12 days were found to heal remarkably faster with fewer instances of infection than horses treated with traditional medicine alone.
Even more impressive, several studies have shown the remarkable healing effects of Manuka honey can be attributed to one particular compound—methylglyoxal.
Methylglyoxal in Manuka honey for dogs
The compound actually stimulates the production of certain cells known to restore damaged or infected tissue.
For this reason, if you're considering Manuka honey for healing purposes, you will want to keep in mind its UMF rating, which has a significant effect on the healing components of Manuka honey
More specifically, the UMF rating rates Manuka honey on a scale from 5+ to 20+.
Certain brands are also rated on purity to ensure its quality and therefore, guarantee the presence of its therapeutic components—methylglyoxal and hydrogen peroxide.
It's important to remember that although the above findings on Manuka honey are exciting and promising, we're still a long way from scientifically proving the medicinal benefits of Manuka honey.
Why Do People Use Manuka Honey For Dogs?
As you may have gathered from the information above, studies conducted on the medicinal and healing properties of Manuka honey have shown positive results for both animals and humans.
With little to no adverse side effects and for this reason, many people find Manuka honey for dogs to be a safe and effective alternative to traditional medicine when dealing with wounds or infection.
The benefits of Manuka honey for dogs are numerous and the honey is useful when directly applied to open wounds, skin rashes, insect bites, and burns.
Studies have also shown that Manuka honey help to successfully cure ear infections in dogs.
Although we recommend consulting a vet before placing honey in your dog's ear.
Some studies have even found Manuka honey to be beneficial when ingested by dogs and may improve the symptoms of Kennel Cough.
A small dose of Manuka honey based on your dog's size and weight is said to coat and soothe your dog's throat while its antibacterial properties fight off infection.
Again, we advise consulting your dog's veterinarian before allowing your dog to ingest Manuka honey for medicinal purposes.
Also, please be advised that honey should absolutely not be given to dogs who are less than one year of age.
Manuka Honey for Your Dog's Skin
Like many humans, dogs can suffer from sensitive skin too.
Manuka honey is found to be a comforting remedy for dogs plagued with dry skin, insect bites, flea infestations, burns, blisters, and open wounds.
Manuka honey can also be useful for dogs who are prone to greasy hair such as terriers and poodles.
In fact, several brands of Manuka Honey shampoos and creams have been made specifically for dogs who suffer hair and skin issues!
Can Dogs Eat Manuka Honey?
Manuka honey, or any honey for that matter, should never be given to dogs who are under one year of age.
This is because honey sometimes contains botulism spores that a puppy's immature digestive system is not prepared to handle.
Dogs with weakened immune systems are also prone to illnesses caused by botulism spores and should therefore not be allowed to ingest honey either.
Other than that, most dogs over one year old should be fine to eat Manuka honey for dogs since their digestive systems are fully matured.
Therefore, they can handle any potentially harmful bacteria before it does any damage.
Although Manuka honey is edible for dogs over one year old with healthy immune systems, you should be aware that honey is primarily used as a sweetener and has a very high sugar content.
As with all high sugar content foods, Manuka honey for dogs can be harmful in large doses.
It can also cause tooth decay so you may want to brush your dog's teeth after they've ingested Manuka honey.
It's best to consult a veterinarian before allowing your dog to ingest honey for medicinal purposes.
Owners with obese or diabetic dogs should be especially careful, as the dogs may be prone to health issues caused by high-sugar foods.
Where Can I Find Manuka Honey for Dogs?
You may not be able to find Manuka honey for dogs in a regular grocery store, but luckily most natural grocers should have it in stock.
It's also very simple to purchase Manuka honey for dogs online.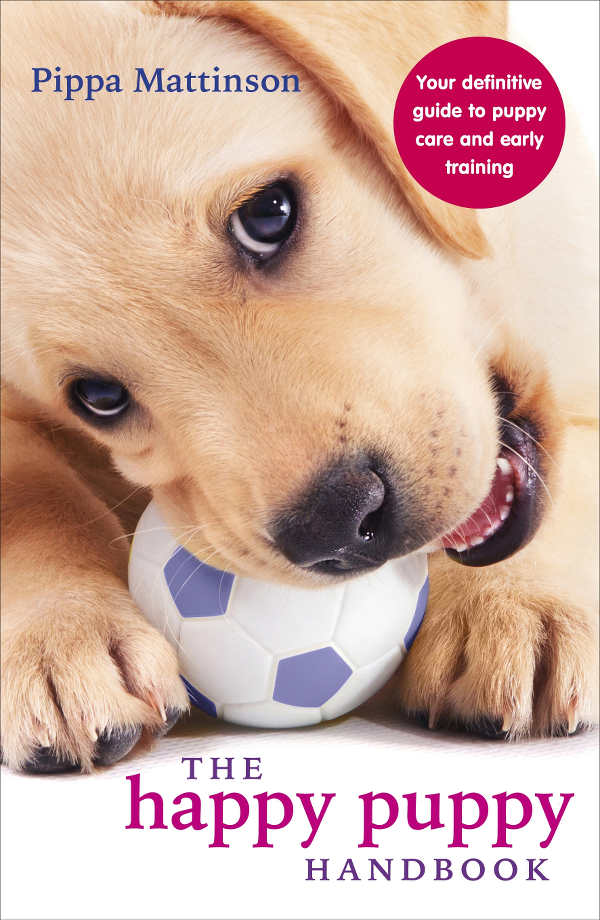 Just remember, the higher the UMF rating, the higher the quality and healing properties of the honey. Unfortunately, the higher quality also comes at a higher price.
High-quality brands can range anywhere from $20.00 USD to nearly $100.00 USD depending on the brand of Manuka honey and UMF rating.
Can I Give My Dog Manuka Honey?
Enough studies have not been performed on Manuka honey to conclusively say that it works as an alternative medicine.
However, one thing we can feel at peace about is there seems to be little to no adverse side effects due to using Manuka honey for dogs on wounds and infections.
Therefore, Manuka honey is generally safe to use on dogs who are older than one year.
Just remember that Manuka honey can be toxic to dogs who are under one year of age since it contains bacterial spores that may be harmful to a young dog's digestive system.
Also, bear in mind that honey is ultimately a sweetener for foods and beverages.
The high sugar content could be harmful to your dog's health, especially if your dog is obese or diabetic.
Obese or diabetic dogs should be supervised after applying Manuka honey to an infection or wound as most dogs naturally lick their wounds.
And adding something sweet to an injured area only entices them to do so even more vigorously.
Besides, if you want to get the most out of your Manuka honey for dogs home remedy, you will want to keep your dog from lapping it off their skin the moment you apply it.
More research required?
Remember that although Manuka honey is shown to have promising results with very little side effects, studies are still ongoing.
Wounds and infections in dogs can easily get worse if not treated properly, sometimes causing more pain to your dog than necessary and costing you more money in the long run.
As always, it's best to do plenty of research and use your best judgment when considering alternative medicines to care for your sick or injured dog.
Proper research and consulting your veterinarian before using Manuka Honey for dogs will ensure your dog receives the best care possible.
And hopefully, you'll be less stressed and save money down the road.
Have you ever used Manuka honey for dogs? Let us know in the comments below.
Related Articles
References and Further Reading
Bischofberger AS et al. 2012. The Effect of Short-and Long-Term Treatment with Manuka Honey on Second Intention Healing of Contaminated and Noncontaminated Wounds on the Distal Aspect of the Forelimbs in Horses. Veterinary Surgery.
Atrott J and Henle T. 2009. Methylglyoxal in Manuka Honey – Correlation with Antibacterial Properties. Czech Journal of Food Sciences.
Tsang AS et al. 2017. Comparison of the Effects of Topical Application of UMF20 and UMF5 Manuka Honey With A Generic Multifloral Honey on wound Healing Variables in an Uncontaminated Surgical Equine Distal Limb Wound Model. Australian Veterinary Journal.
Jull AB, Walker N, Deshpande S. 2013. Honey as a topical treatment for wounds. The Cochrane Database of Systematic Reviews.
Majtan J et al. 2013. Anti-Biofilm Effects of Honey Against Wound Pathogens Proteus Mirabilis and Enterobacter Cloacae. Phytotherapy Research.
Bang LM, Buntting C, and Molan M. 2004. The Effect of Dilution on the Rate of Hydrogen Peroxide Production in Honey and Its Implications for Wound Healing. The Journal of Alternative and Complementary Medicine.
Cooper R and Molan P. 2013. The Use of Honey as an Antiseptic in Managing Pseudomonas Infection. Journal of Wound Care.