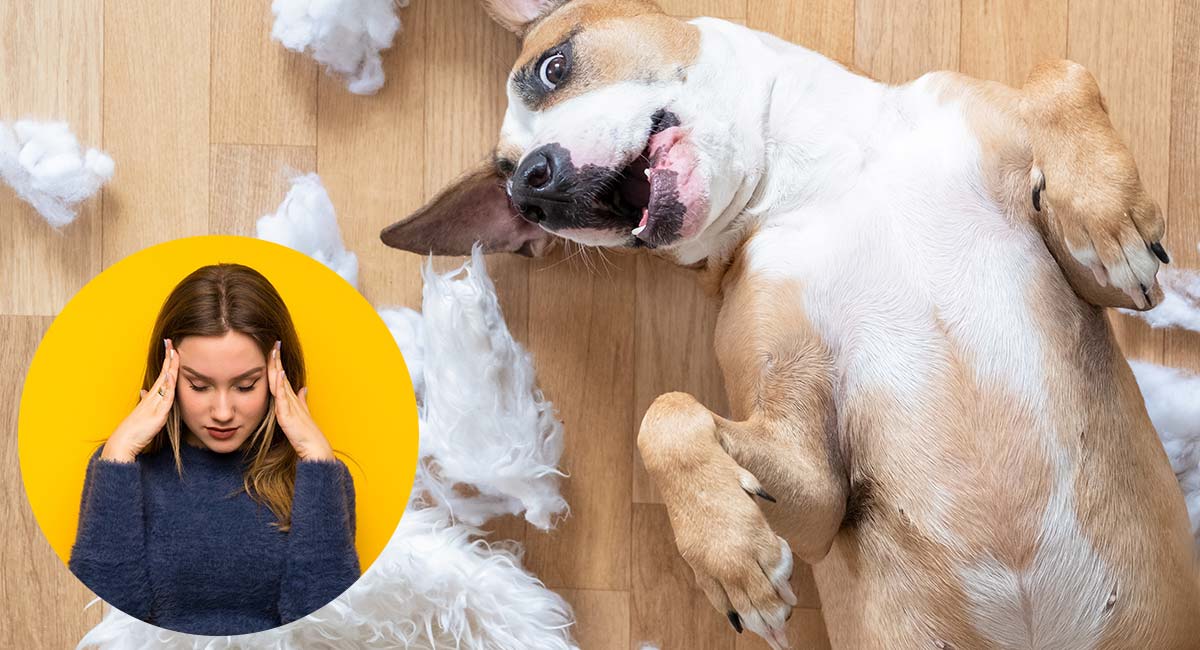 The best indestructible dog toys are personalized to your dog. When right, they can keep your dog safely entertained for hours at a time and last for months or years. But what is perfect for one dog is too weak or even dangerous for another. Factors to consider in choosing are your dog's size, age, jaw strength, and type of preferred chewing play.
Keep reading to investigate the toughest, most durable and sturdy dog toys on the market today!
Our Favorite 3 indestructible dog toys
Kong Extreme
The Kong Extreme is an ultra-classic tough dog chew toy. We love that you can pack it full of healthy treats like peanut butter to increase your friend's enjoyment of chew play!
Tuffy 3-Way Tug Ring
This goes beyond just a solitary chew toy and is great for interactive play with your dog. Large and sturdy, it gives the opportunity to safely express the instinctual drive to tug.
Zogoflex
A tough, stuffing-free toy the Zogoflex is great for games of catch as well.
Jump Straight to What You Need
Why Should I Get an indestructible dog toy
Dogs exhibit chewing behaviors for a wide variety of reasons, including teething, hunger, boredom, stress, loneliness, injury and more. Dogs can get quite creative in finding their own chew outlets if chew toys are not provided for them.
These durable, strong and sturdy chew toys will help ensure your pooch's chewing is focused on designated chew toys and not on the household furniture or furnishings!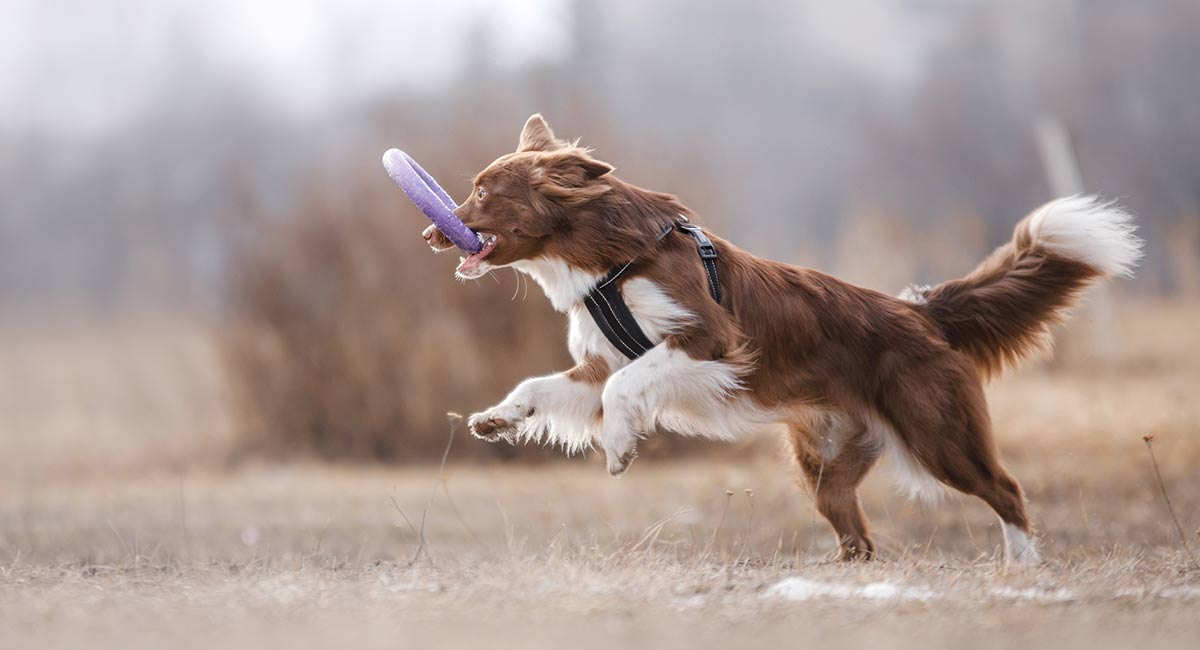 Choosing the Best indestructible dog toy
Can you really get indestructible dog toys?
The answer to this question lies in how you define the word "indestructible."
If your definition of this word brings up visions of archeologists thousands of years from now chipping away at the hard rock to unearth your collection of the world's toughest dog toys, then your answer is likely to be a resounding "No."
However, if you can see your way clear to defining "indestructible" as a term that means "a toy that can last for double or triple-digit numbers of play sessions before giving out," then yes, you really can get tough puppy toys and dog toys that will deliver your money's worth!
What the word "chew" means in canine language
To you as a dog parent, the word "chew" means what you do when you chew a piece of bubble gum.
But what does it mean to your furred sidekick?
Because your dog is so cute and cuddly and lovable and loyal, it is easy to forget all about the canine's ancient ferocious wild wolf ancestors. To remember, the next time you clean your dog's teeth, to take a good look inside your dog's mouth.
You will see these four types of teeth:
Incisors
These are the smaller, sharp, pointed teeth located right at the front of your dog's jaw.
Canines
The canines are the larger, sharp, pointed teeth located about one-third of the way back along each side of your dog's jaw.
Premolars
The premolars are the set of flatter, wide teeth located between the canines and the back molars along the sides of your dog's jaw.
Molars
The molars are the large, flatter, heavy teeth located all the way at the back of your dog's jaw.
Each type of tooth has a specific job to do in the actions of ripping, tearing, shredding and eventual consumption that would occur if your dog was still a wild wolf hunting wild prey for supper.
Technically speaking, this also means your dog doesn't actually "chew" at all.
Rather, the action is really more like a rip-tear-shred maneuver that will take a large prey and break it down into smaller, more bite-sized, consumption-friendly parts as quickly as possible.
Understanding the real action of your dog's teeth and jaws can help you better visualize which dog toys are more likely to provide safe, fun durable enjoyment.

Match your dog with the right chew type
Whether your dog technically "chews" or not, this term is still used widely to refer to the actual rip-tear-swallow action your dog uses to consume prey …or less durable dog toys.
On that note, did you know there is more than one chew style in the canine world?
(If you can hear your wallet sigh with resignation every time you enter the pet shop in search of dog toys for heavy chewers, this may just be your favorite part of this post!)
Here are the three basic types of dog chew styles
Gentle
A gentle chewer is any dog that actually plays with a soft fabric or plush toy, rather than shredding the fabric and consuming the stuffing for afters. If you see your dog lick or mouth a toy, sit on it, carry it around or interact with it using only occasional chew contact, your dog is a gentle-style chewer.
Average
An average chewer is kind of like an equal opportunity dog toy lover. They want to chew on their dog toys but they also prefer to leave them intact. An average chewer may dismantle a fabric or plush toy after a few or many play sessions, but generally any toy sturdier than these will remain largely intact, especially if it is made of rubber.
Powerful
Imagine King Kong shaking hands with a fruit fly. This is your dog with a dog toy – any dog toy – even so-called indestructible dog chew toys. In other words, why chew gently to enjoy when you can chew to kill? Any toy that makes it through one or 10 rounds with your dog earns a repeat purchase once it disappears.
Dog toy makers are becoming ever savvier about studying chew styles and labeling dog toys appropriately for different styles. For example, if you see a dog toy labeled "best dog chew toys for aggressive chewers," you can substitute "powerful" for "aggressive" and consider purchasing that toy for your dog.

Dog toy safety – what you need to know
Just because a toy has performed well enough in canine chew tests to earn a label like indestructible, strong, durable or tough doesn't necessarily mean it is also safe for your dog.
This is especially important to remember now that the pet products marketplace is a truly global enterprise.
Different countries set their own standards for pet products safety, which commonly includes raw materials, manufacturing methods and overall product quality and durability.
So unless the dog toy you are buying is specifically labeled as being manufactured in your home country, you may need to do a bit of extra research to find out exactly what it is made of, what is in it, whether there are any small or moving parts or if there are any known risk factors associated with that toy.
For stateside canine parents, the Humane Society recommends selecting only toys that are labeled as being safe for a human child under the age of 3.
Dog Toy Safety Checklist
This handy safety checklist can help you steer clear of known dangers in dog toys
Research how your particular dog breed interacts with the particular toy. This can clue you in to whether a specific toy can be ripped or torn into sharp-edged chunks that may cause damage.
Beware of soft rubber dog toys for powerful chewers, as these may be ingested and become a choking hazard.
Rope toys can be problematic as strands pull away during chew sessions. These may be ingested and cause intestinal blockages.
Bells, squeakers, stuffing, ribbons and other "bling" will likely go "down the hatch" in short order, potentially causing choking or blockages.
Any fabric or plush toy that rips or tears easily at the seams is one best avoided.
Pressed rawhide toys are generally safer than other types of rawhide, in that pressed rawhide generally breaks into small pieces that are soft and easy to swallow.
Be sure the toy is a good match for your dog's mouth size. Too small – down it goes! Too large – your dog will probably get quickly frustrated and you will have wasted your money.
Any toy that emits a strong chemical odor may have toxic materials in it and should be researched further prior to purchase.
Choosing the right tough dog toys for your dog's life stage
When you were little, you probably lived each day with energy to spare. Nap times and bedtimes represented unendurable agony when there was still so much to see and do!
Now that you are older, you wonder why you ever resisted taking your afternoon nap. You wish you could recapture some of the younger you's energy.
Your dog goes through the same process year after year. Young puppies sleep a lot right at the start of life, just like human babies do.
But then they enter their most vigorous, rambunctious, playful years. Everything is wonderful and new and worthy of exploration. They tackle every toy like a fullback catching a football. When they start teething, everything is a chew toy, even if it isn't.
With age comes increased calm. Running turns to jogging and then to walking. The morning nap is joined by the afternoon nap and then the evening nap.
According to Family Pet, these are some helpful age and stage-of-life criteria you can use when choosing durable puppy toys, tough toys for dogs as adults, and gentler toys for senior dogs:
Puppies
Choose toys designed to support the teething process that are also appropriately mouth-sized for your breed and size of puppy.
Adult dogs
Adult dogs that are coming into the full strength of their prime can tolerate a wide range of the best dog toys for heavy chewers that would not be appropriate for either puppies or senior dogs.
Senior dogs
Senior dogs often have more dental issues, more fragile teeth and more sensitive mouths.
Avoid any strong dog toys with sharp or rough edges as these may cause irritation and discomfort.
Best Sturdy Flavored Chew Toys
Nylabone Dura Chew Textured Toys
One of the best chew toys for dogs is the Nylabone Dura Chew Textured Toy.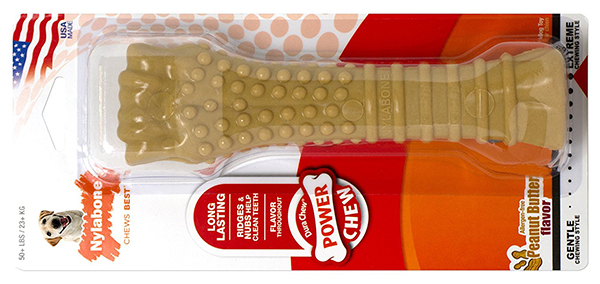 This heavily textured chew toy features trademark Nylabond toughness and durability and comes in a wide variety of shapes, sizes and flavors, including bacon, peanut butter, pepperoni, liver and chicken.
The Nylabone also naturally cleans teeth and reduce tartar buildup.
Benebone Peanut Butter Flavored Chew
There is also the great Benebone Peanut Butter Flavored Wishbone Chew Toy.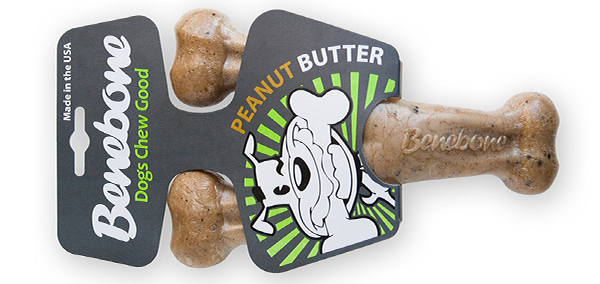 Another top choice for heavy chewers is the Benebone Wishbone, which also comes in a multitude of flavors, including peanut butter, chicken, peanut and bacon.

The toy comes in sizes from Mini to Jumbo.
Kong dog toys
Kong is a particularly well-known, well-loved and reliable dog toy brand, particularly if you are on the hunt for very durable dog toys for aggressive chewers.
Even better, Kong toys are sourced and manufactured in the U.S.A. and made of dishwasher-safe, dog safe, nontoxic rubber.
Here are three excellent tough dog toys for aggressive chewers made by Kong.

Classic Kong
The Classic Kong toy comes in six sizes (XS, Small, Medium, Large, XL, XXL).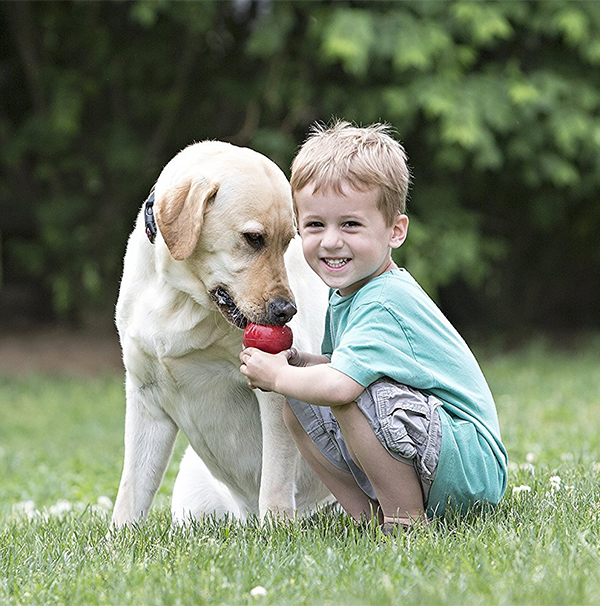 It has the trademark Kong oblong shape and a hollow center for hiding treats such as nut butter or apple chunks.
Kong Goodie Bone
The Kong Goodie Bone is a variation on the much-loved Kong theme.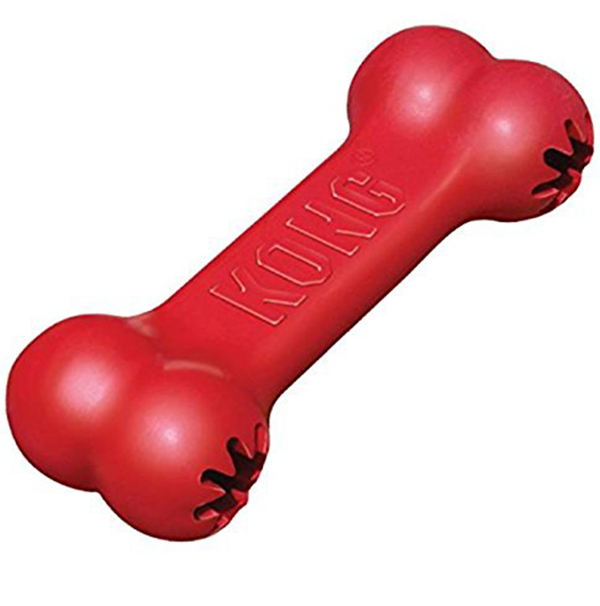 It comes in three sizes (Small, Medium, Large).
The treat holes are on each end of the "bone" rather than in the center.
Kong Extreme
The Kong Extreme is a rougher, tougher, more durable version of the Classic Kong.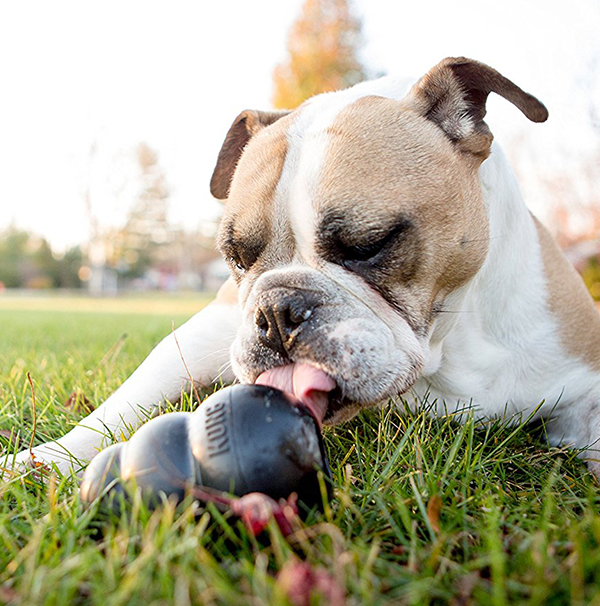 It is one of the great indestructible dog toys.

Like the Classic, it comes in six sizes (XS, Small, Medium, Large, XL, XXL).
Tuffy dog toys
A leader in the market, they are known for their indestructible dog toys.
The Tuffy company has made good use of the next generation of heavy duty stitching (up to seven stitched layers for each toy!) to sew together up to four layers of plastic, fleece and industrial-grade luggage material.
For this reason, Tuffy makes what is perhaps the number one choice for indestructible stuffed dog toys. As a bonus, the stuffing is made of non-toxic fiber.
Most Tuffy toys come with a manufacturer's guarantee. Each Tuffy toy comes with its own durability rating. Some toys have squeakers sewn into their own interior protective pouches as well, making Tuffy toys a particularly safe choice for indestructible squeaky dog toys.
You can use this toy type breed size guide to pick your dog's Tuffy toys.
Toy and small dog breeds: Jr. Series.
Medium and large dog breeds: Mega Rings, Sea Creatures, Ultimate Series.
Large and extra-large dog breeds: Dinosaur Series.
Best Tuffy Dog Toys
Here is an example of each Tuffy dog toy in the indestructible plush dog toys series that your dog will love.
Tuffy Jr. Series 3-Way Tug Ring
Check out the Tuffy Jr. Series 3-Way Tug Ring.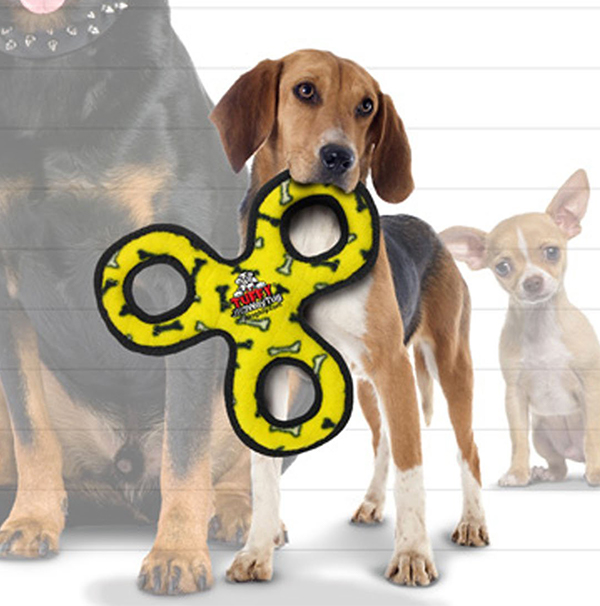 This colorful toy comes in multiple styles and sizes.
Each contains multiple squeakers.
Tuffy Mega Rings Tiger
Dogs love the Tuffy Mega Rings Tiger indestructible dog toy.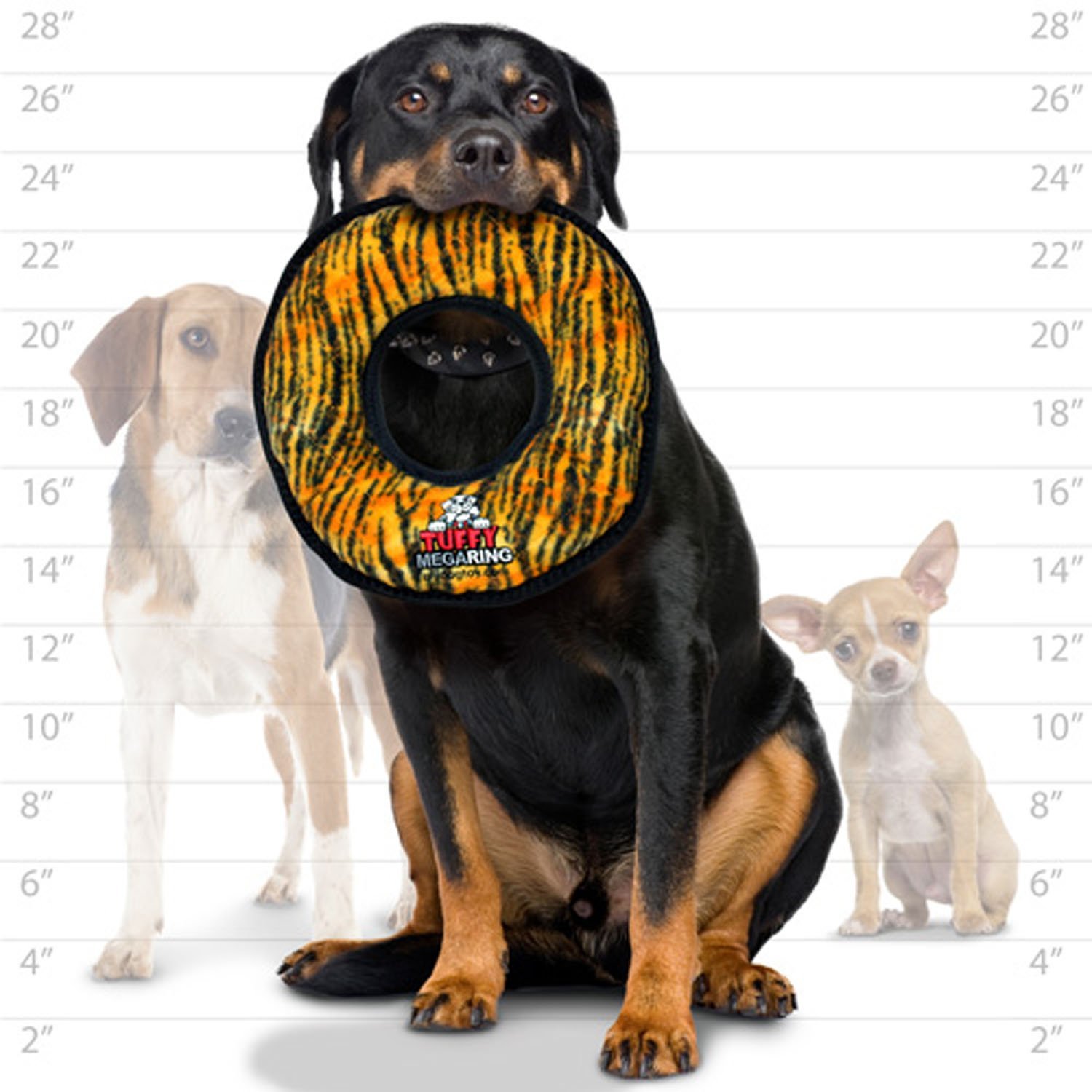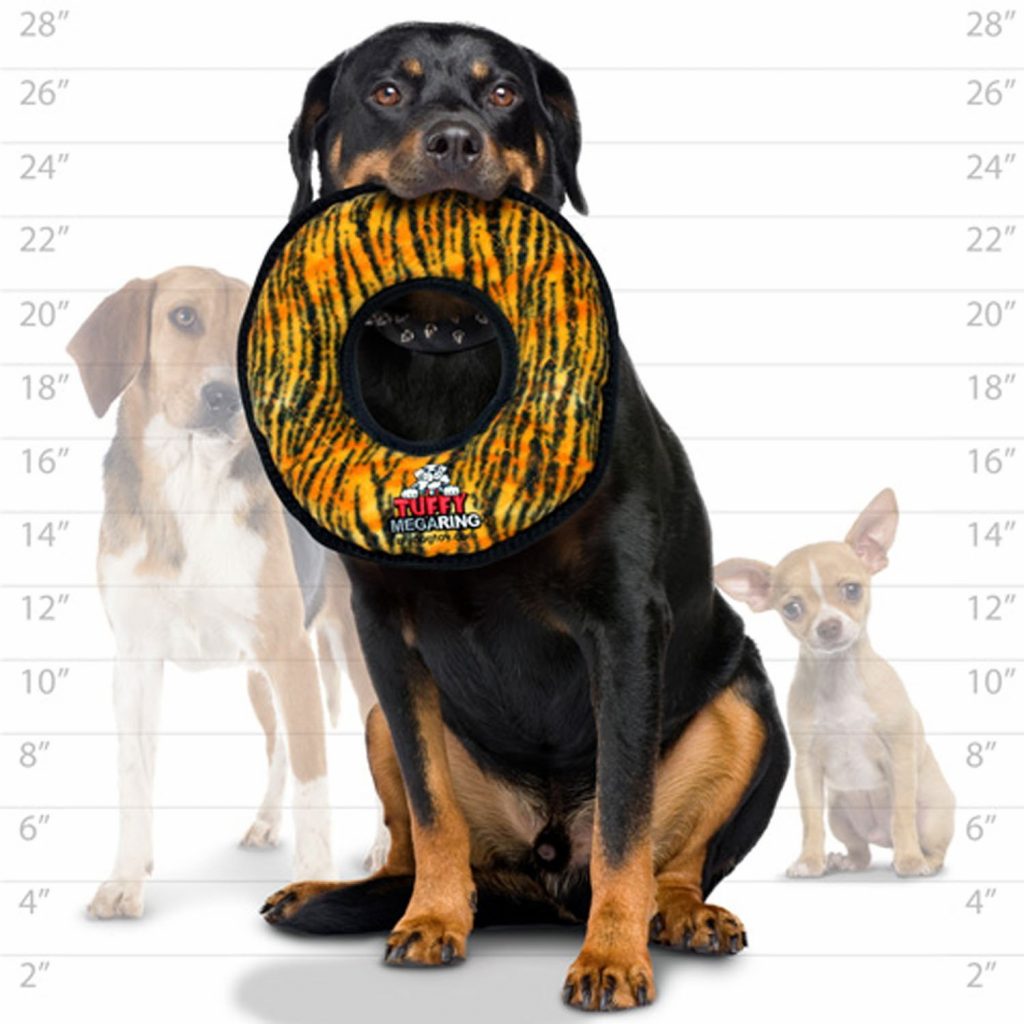 This toy comes in stuffing and no-stuffing versions and multiple styles and sizes.
TUFFY Ocean Creature Starfish
When it comes to fun indestructible dog toy, TUFFY Ocean Creature Starfish is a winner.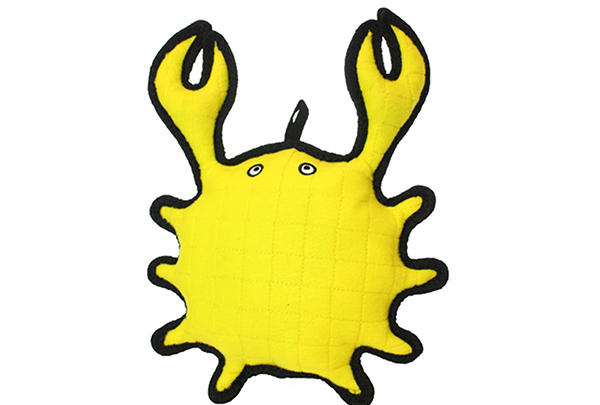 The Sea Creatures series is particularly adorable, with its range of ocean creatures in colorful patterns.
Tuffy Ultimate Series Bone
Or why not try the Tuffy Ultimate Series Bone?

Each toy in the Ultimate series comes in multiple styles, colors and sizes and is rated for dogs 20 pounds and larger.
Tuffy Dinosaur Series Pterodactyl
We love the Tuffy Dinosaur Series Pterodactyl.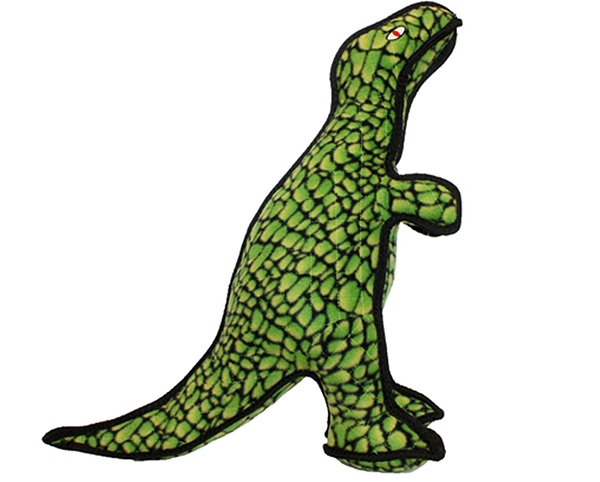 This toy comes in Junior and Large sizes with a number of dinos to choose from.
No-stuffing durable dog toys
If your dog is turning into a stuffing-aholic, you may sometimes feel like you are on a continual "no stuffing dog toys" quest.
Who knows why dogs love stuffing so much. One theory suggests that this preference can be traced back to their ancient wolf ancestry again, when a hunting wolf would consume the soft, nutrient-rich innards of its prey before tackling the more difficult, tougher sections.
Regardless of instinct, the stuffing in dog toys is neither nutritious nor safe for a pup that insists on swallowing it.
Here are two great choices for the most durable dog toys without stuffing that you and your dog can enjoy together.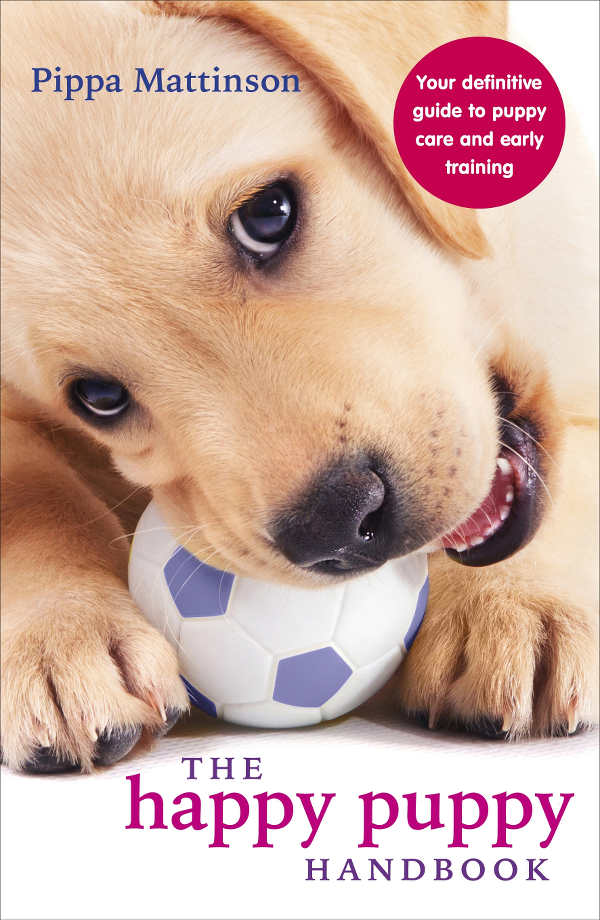 West Paw Design Zogoflex Zisc.
The West Paw Design Zogoflex Zisc is a guaranteed tough flying disc.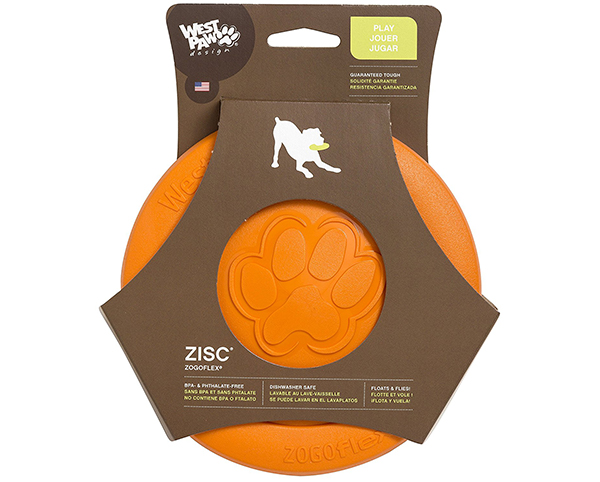 They use only nontoxic, FDA-compliant, naturally recyclable materials to make all of its dog toys. And will even recycle their own used dog toys for you!
The Zisc is one of West Paw's signature dog toys. It comes in four fun colors, flies like a Frisbee, floats in water and has a hidden lip where you can hide treats.
West Paw also guarantees it 100 percent against damage and you can wash it in the dishwasher.
Planet Dog Orbee-Tuff Diamond Plate Ball
Why not try out the Planet Dog Orbee-Tuff Diamond Plate Ball.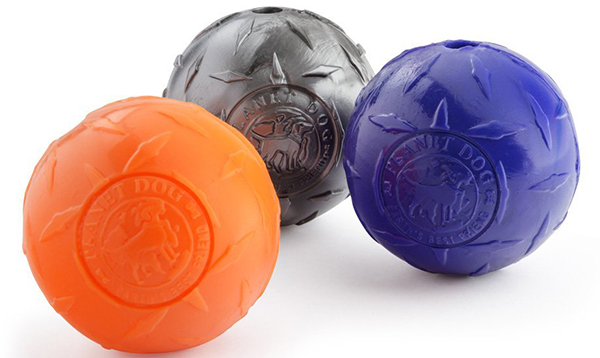 This toy is extremely durable and yet soft enough for your dog to pick it up and carry it. Owners say it is very easy to remove from their dog's mouths. The toy is 100 percent manufacturer guaranteed and fully recyclable.

It comes in reflective silver and bright orange and floats in water for easy retrieval.
Heavy duty dog toys
If your fur baby is a particularly strong dog breed such as a mastiff, a Doberman or a pit bull, anything labeled "heavy duty" is likely your go-to dog toy choice.
But many canine owners initially despair of finding truly indestructible dog toy for pit bulls and other similarly powerful dog breeds. Also, since these are highly intelligent, active and energetic dogs, they can get bored quickly and need lots of variety in their toy selection.
Having said that, these heavy duty dog toys may be just what the exhausted canine parent ordered!
Goughnuts TuG Interactive Dog Toy
In the world of indestructible dog toy Goughnuts TuG Interactive Dog Toy MAXX is a big hit.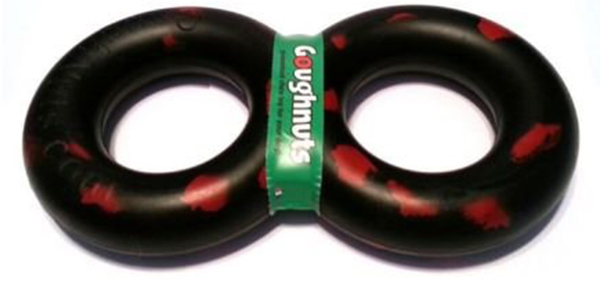 The Goughnuts brand is made in the U.S.A. and is designed specifically with the safety and chewing needs of large, powerful dog breeds. You can choose from chew toys, tug toys, donut toys and other toy shapes in both original and MAXX sizes.
Unbreakoball Dog Toy
Another great choice is the Unbreakoball Dog Toy.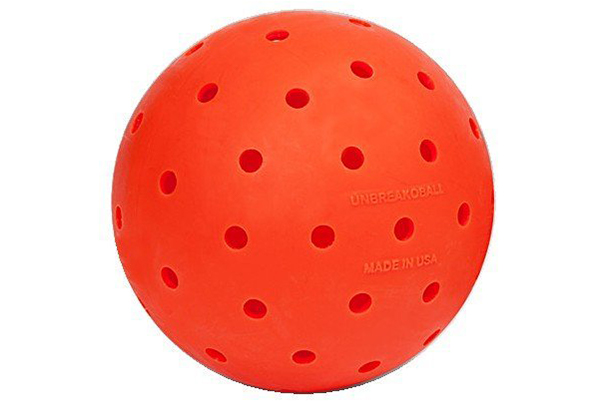 This toy comes in six-inch and 10-inch sizes in bright orange.
You can fill the interior with small treats such as kibble to prolong the fun and adventure for your dog.
What is the Best indestructible dog toy?
So what are the best indestructible dog toy out there today?
As this article highlights, there is no one single way to answer this question. Your dog's age, stage of life, size and weight, jaw strength, chewing style, chewing preferences and personality will all help to shape your particular answer.
Each of the durable, tough, safe puppy and dog toys listed here presents a possible option that may best meet your precious pup's individual chewing needs. Some of our favorites are at in the top picks, but you can't go wrong with a well matched chew toy for your dog!
The selection of toys found here also offers opportunities for you and your dog to spend many hours in interactive playtime together.
Does your pup you have a favorite indestructible chew toy? Tell us about it in the comments below!