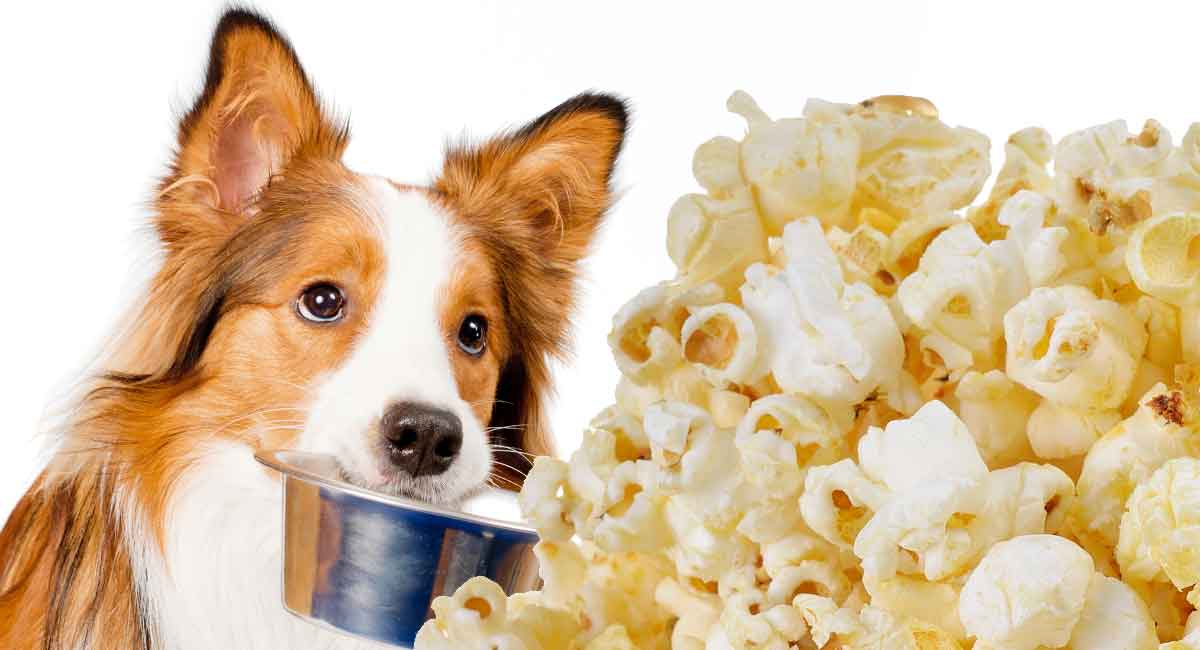 Can dogs eat popcorn? Is popcorn safe for dogs? Let's find out!
Since popcorn is a staple of family movie nights, it may be tempting to let your puppy enjoy this usually salty, buttery treat.
In this article, we'll talk about how popcorn can be safely shared with your four-legged friend.
We know he is going to beg for a portion of whatever you are eating! Researching whether it's good for him or not is what any good dog parent would do.
The good news is, plain popcorn has nutrients and minerals that are beneficial to your dog's health!
But there's a little bit more to it than that.
What Is Popcorn?
Popcorn is made when a dried ear of corn is exposed to concentrated heat (usually your microwave or stove top). This causes the kernels to "pop" and expose their soft white starch.
While many people find plain popcorn to be appetizing on its own, others enjoy it smothered in such decadent toppings as salt, oil, butter, cheese, or caramel.
Is Popcorn Healthy?
It may not seem like a healthy snack, but popcorn is actually high in fiber and low-calorie when served plain. It's also naturally fat-free and cholesterol-free.
As a whole grain, popcorn is a great source of nutrients and antioxidants.
However, the healthy benefits of popcorn are masked once it's covered in those tasty toppings that we mentioned earlier.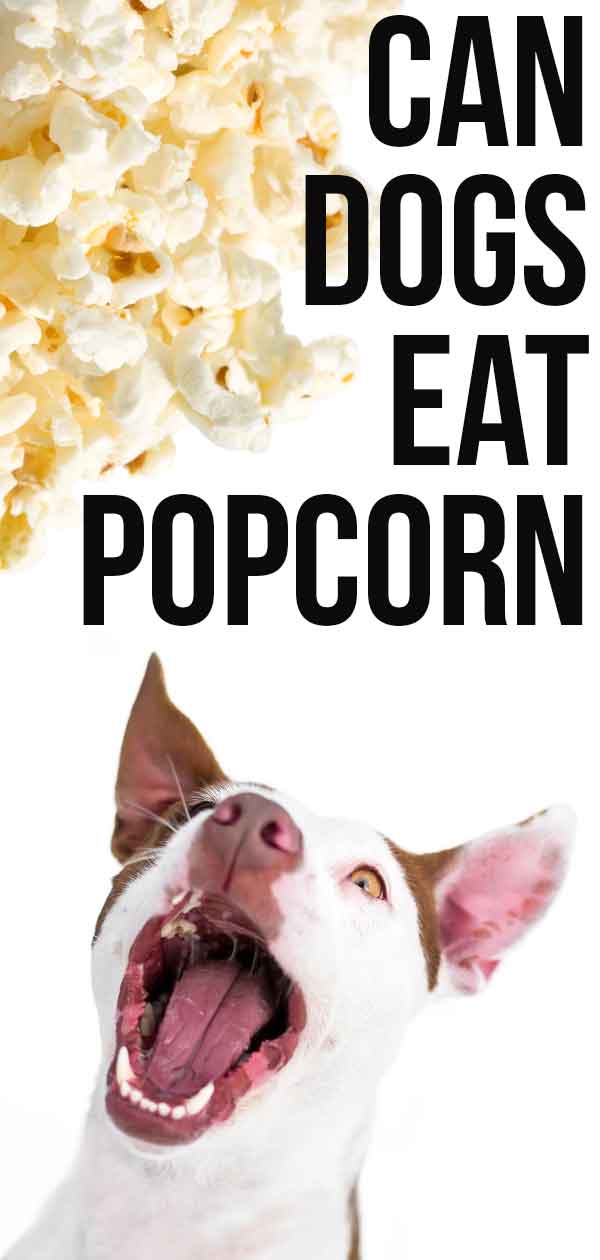 Is Popcorn Bad For Dogs?
Dogs and popcorn aren't always a good fit for each other.
A small amount of plain popcorn is fine for your pooch, but popcorn loaded with toppings presents a different story.
Just like humans, salt and healthy fats in moderation are good for dogs. But too much salt and fat in a dog's diet can lead to digestive upset and obesity.
Furthermore, if an already overweight dog is allowed to eat human foods like popcorn on a regular basis, then the added calories may tip the dog into obesity.
According to a 2012 study conducted by BMC Veterinary Research, obesity in dogs has the potential to cause
insulin resistance (diabetes)
dyslipidemia (high cholesterol)
hypertension (high blood pressure).
Furthermore, in a later 2016 study, also by BMC Veterinary Research, it was found that 20% of obese dogs have metabolic disturbances similar to those shown in obese humans.
In humans, these disturbances are linked to other problems such as insulin resistance, though these linked problems have not yet been clinically demonstrated with obese pets.
Unfortunately, many of the toppings that we enjoy on our popcorn are loaded with salt, fat, or even both!
Furthermore, if your dog is eating primarily human foods or treats for sustenance, then he is most likely not receiving adequate nutrition.
According to the American Kennel Club, treats and human foods should make up less than 10% of your dog's daily diet.
Is Popcorn Safe For Dogs?
Frequently, questions are asked on the safety of human food for dogs, such as fruits like pineapple and cantaloupe.
These are important considerations! We want our babies to be as healthy as possible.
Yes, popcorn is safe for dogs, but only if it meets certain criteria.
Popcorn for dogs must be plain and fully popped.
Ideally, the popcorn should be air-popped.
The United States Food and Drug Administration (FDA) acknowledges that studies have shown that the coating of the bag that microwave popcorn is packaged may contain unhealthy chemical compounds.
These compounds, also found in other packages and in Teflon pans, are suspected to be linked to cancer.
Is Popcorn Good For Dogs?
Plain, air-popped popcorn can be good for dogs due to its healthy properties.
Some of the nutrients found in popcorn include vitamins A, B, E, and K as well as folate, iron, niacin, riboflavin, and thiamin.
Riboflavin and thiamin are both great for your dog's vision!
A serving of popcorn also contains minerals such as calcium, copper, magnesium, manganese, phosphorus, potassium and zinc.
Calcium, magnesium, manganese, and phosphorus are all important for a puppy's bone development. They are also essential for maintaining older dogs' bones, as they may become brittle with age.
Potassium and zinc are both essential for your dog's body to function efficiently.
Copper helps your dog absorb iron. Maintaining adequate iron prevents them from becoming anemic.
Just remember: popcorn for dogs is only healthy when it's not covered in fattening toppings!
Can Dogs Eat Popcorn With Butter?
No, dogs should not eat popcorn that has butter on it.
Butter has a high fat content, so a dog may experience digestive discomfort if they consume buttery popcorn.
The fat in butter and other oils may also lead to unnecessary weight gain.
Can Dogs Eat Cheese Popcorn?
Although a small amount of cheese is generally not bad for most dogs (excluding those who are lactose intolerant), dogs should not eat cheese popcorn.
You may be surprised to find that cheese popcorn doesn't just have cheese on it!
The "cheese" found on cheese popcorn and other snack foods is actually a cheese powder.
This is made by pulverizing cheese and mixing it with fattening additives such as salt, sugar, vegetable oil, and whey.
Additionally, some cheese powders on certain types of snack food may also have garlic powder and onion powder mixed in.
Since garlic and onion are both very toxic to dogs, dogs should not eat cheese popcorn that contains these ingredients.
Can Dogs Eat Salty Popcorn?
Popcorn and dogs should stay far away from one another when it comes to salty popcorn.
Excessive salt intake causes thirst and urination in dogs. While this doesn't sound too horrible, the situation can turn dangerous if the dog doesn't drink enough fresh water.
According to the Merck Veterinary Manual, excessive salt intake without adequate hydration has the potential to cause sodium ion poisoning or "salt toxicity."
Salt toxicity can lead to vomiting, diarrhea, muscle tremors, and even seizures. Therefore, it's best to keep your dog away from salty foods.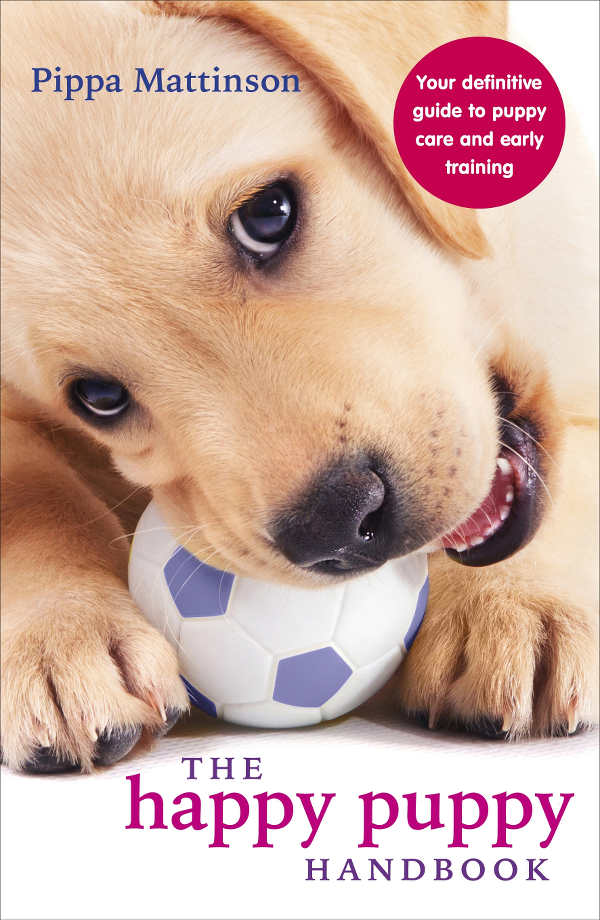 Can Dogs Eat Popcorn Kernels?
No, dogs cannot eat popcorn kernels.
If a dog eats popcorn kernels or partially popped kernels, the kernels may get stuck to the dog's teeth and cause a choking hazard once they're dislodged.
Can Dogs Eat Corn On The Cob?
So your dog ate popcorn and he was fine. But how about corn on the cob? The answer may surprise you.
Dogs can eat popcorn (prepared as we've described above), yes, but they cannot eat corn on the cob.
While many commercial dog foods contain corn, whole corn is actually pretty hard for our canine companions to digest.
Since the canine digestive system can't break down corn kernels, kernels in large amounts can cause intestinal blockages.
For further details, take a look at our article answering the question, "Can dogs eat corn?"
Can Dogs Have Popcorn?
So, is popcorn okay for dogs?
Yes, but only when it's plain and fully popped, preferably air-popped.
Popcorn with toppings or that hasn't been completely popped should be avoided in order to prevent digestive upset or choking.
As with any treat, be sure to give popcorn to your dog in moderation!
Does your dog beg for popcorn on movie nights? Let us know how sharing healthy snacks works for you and your pup!
References and Further Reading
"Essential Nutrients for Dogs and Cats: Vitamins," Banfield Pet Hospital, 2015
Thompson, L.J. "Overview of Salt Toxicity"
Tvarijonaviciute, A., Ceron, J., Holden, S., Cuthbertson, D.J., Biourge, V., Morris, P.J., German, A.J. "Obesity-related metabolic dysfunction in dogs: a comparison with human metabolic syndrome." BMC Veterinary Research, 2012.
"Obese Dogs With and Without Obesity-Related Metabolic Dysfunction," BMC Veterinary Research, 2016
"Update on Perfluorinated Grease-Proofing Agents," Food and Drug Administration, 2018
"Microwave Popcorn Causes Cancer: Fact or Fiction?" Healthline.com, 2018
"Garlic and Onions are Poisonous to Dogs and Cats," Banfield Pet Hospital, 2015
This article has been extensively revised and updated for 2019.