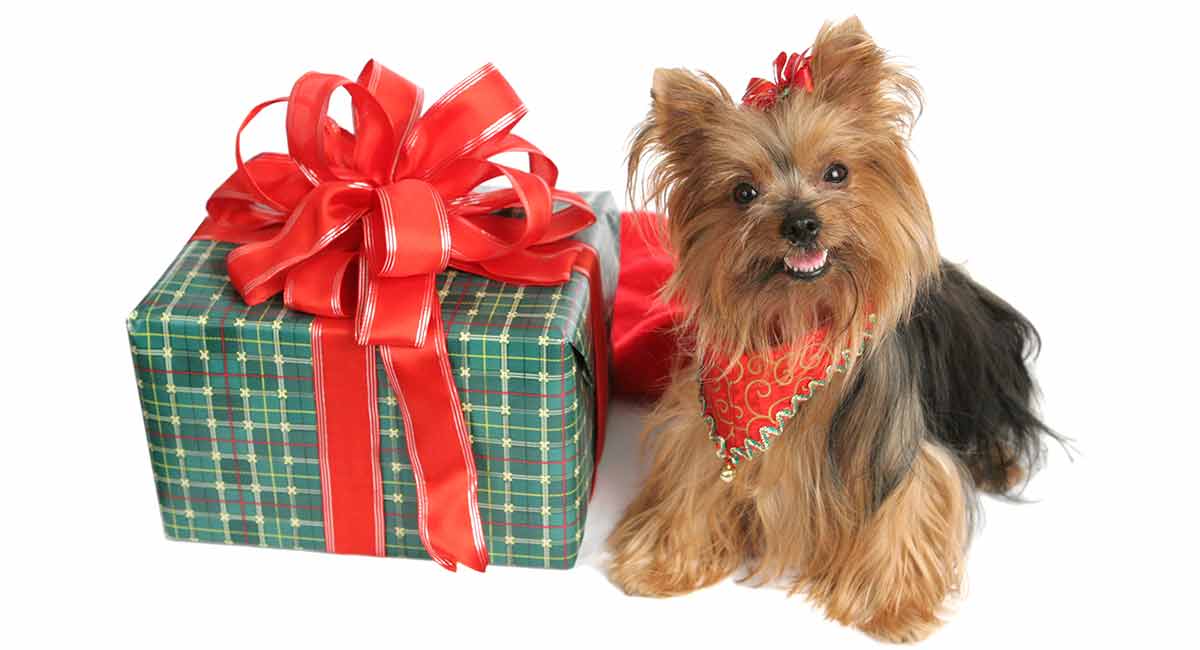 The best Yorkie gifts are right here!
If you're searching for the perfect Yorkie gift, we have some great ideas to share with you!
The Yorkshire Terrier is the ninth most popular canine in the U.S according to the American Kennel Club (AKC).
Yorkies may look delicate and dainty, but this breed started as ratting dogs hunting in mills and mines before going onto the laps of doting dog owners.
Today, the Yorkie is a fixture (and regular ribbon winner) at dog shows. However, it's more often found enjoying the life of luxury this breed deserves!
These Yorkie gifts are sure to please anyone in your life who loves the breed!
Gifts For Yorkie Lovers
These unique gifts for Yorkie lovers are sure to add spice and fun to parties, home décor and even car travel!
So if you're looking for a fun Yorkie gift these choices are great!
Yorkie Wine Bottle Holder
This small Terrier can hold up an entire wine bottle, even while lying on its back!
The figurine is 11.5"L x 6.5"H x 4"W and strong. The material makes it durable and adds a smile to any Yorkie lover's face.
Yorkie Art Print
This 8.5" x 11" black on white art print features a Yorkie surrounded by words that describe this most wonderful of dog breeds.
Plus, this print can be hung and displayed as-is or framed.
Yorkie Window Decal
This unique window decal measures 5" x 5" and reads "Life is Merrier with a Yorkshire Terrier" – a precious little poem that will make passersbys (and tailgaters!) smile.
In addition, it's made of all-weather vinyl that can last for seven years without peeling.
Yorkie Gifts and Collectibles
If there's one thing Yorkie owners have in common, it's their choice of interior decoration. But, Yorkshire Terriers aren't just great companions, they also add charm to any room or car!
These Yorkie gifts will be treasured for years to come.
Yorkie Figurine
This figure of a perfect lying Yorkie is sure to find a place on the mantle or cabinet.
The small statue is hand-detailed, yet durable enough for indoor or outdoor display and measures 8" x 3" x 5".
Yorkie Bobblehead
This tiny 4.7" x 2.3" Yorkie bobblehead is proof that they never go out of style. So, bring joy to everyone's day by having a tiny bobbing Yorkie head on your dashboard or kitchen window!
The material is strong for inside, outside and all-temperature display.
Yorkie Keyring
This silver keyring features a Yorkshire Terrier outline on a heart, a bone, a paw print, an "I love my dog" disc with a red heart, a fire hydrant, and more charms can be added.
Gifts for Yorkie Owners
Some gifts just don't make sense until you have a Yorkie of your own. Then you'll understand what the "Yorkie people" have been talking about!
Yorkie Grooming Kit
If there's one thing any Terrier owner will tell you it's that the dog's fine coat needs daily grooming! So this at-home toolkit will be loved by any new Yorkie owner.
It includes a brush, comb, de-tangler, scissors, nail file, nail clippers and hair bows in a carry case.
Yorkie Warning Sign
Anyone who doubts these words has never read the story of the man who survived a bear attack because his Terrier nipped at the bear so the man could escape!
Yorkies may be small, but they're as fierce and ferocious as any large breed when "their" people need help.
This weather-resistant sign measures 8" x 12" and is easy and fast to mount inside or outside.
Yorkie Mug
This colorful all-purpose coffee and tea mug with an adorable Yorkie wearing a pretty pink bow can hold 11 ounces.
Plus, the mug is durable, microwave and dishwasher-safe.
Yorkie Themed Gifts
Yorkshire Terrier owners know a secret. Any gift can be made better when you put a Yorkie on it! These Yorkie themed gifts will bring a smile of delight to your loved one's face!
Yorkie Plush Toy
This Yorkie lookalike stuffed toy is 13" and as huggable and soft as you would expect!
This toy is fully machine-washable and the bow is removable.
Yorkshire Terrier Toaster
You read that right – this is a toaster that burns a Yorkshire Terrier onto each slice of toast. So, if you're trying to find a gift for the Yorkie owner who has everything, this is the gift they won't have!
In addition, the toaster casing is black with a little white outline of a Yorkie and the word "Yorkie."
Yorkshire Terrier Box Sign
This freestanding or wall mountable trimmed box sign features the words "All you need is love….and a Yorkshire Terrier."
The decorative wood box measures 2.5"H x 6"L and has black on white coloring. The sides are dotted with precious paw prints.
Practical Yorkie Gifts
These fun yet practical Yorkie gifts turn daily events into celebrations!
Yorkie Wine Glass
Who says wine glasses can't be practical? No one who loves Yorkies will after seeing this glass with a full-coated show Yorkie!
It's dishwasher-safe and suitable for red or white vintages.
Yorkie Socks
These soft yet durable women's crew socks fit USA women's foot sizes 6 to 10. They feature a black background with sweet Yorkies.
So, if your loved one is male, these men's (unisex) Yorkshire Terrier socks fit men's USA foot sizes 6 to 10 (and women's USA foot sizes 5 to 11).
Yorkie Grooming Apron
This adorable and practical dog grooming apron has an image of a Yorkie beside a mirror and grooming tools.
It measures 31"L x 26"W and is waterproof. The neck strap is adjustable and the apron has a waist tie.
Fun Yorkie Gifts
These fun Yorkie gifts are designed to add fun and smiles to your special someone's special day!
Yorkie Books
This special true story of Smoky the first military service K-9 Yorkie is a treasure in Kindle, paperback or paperback.
The 160-page book is an enthralling read for Yorkie lovers of all ages. Match it with Smoky's owner's story of their partnership, "Yorkie Doodle Dandy," for a treasured gift book set.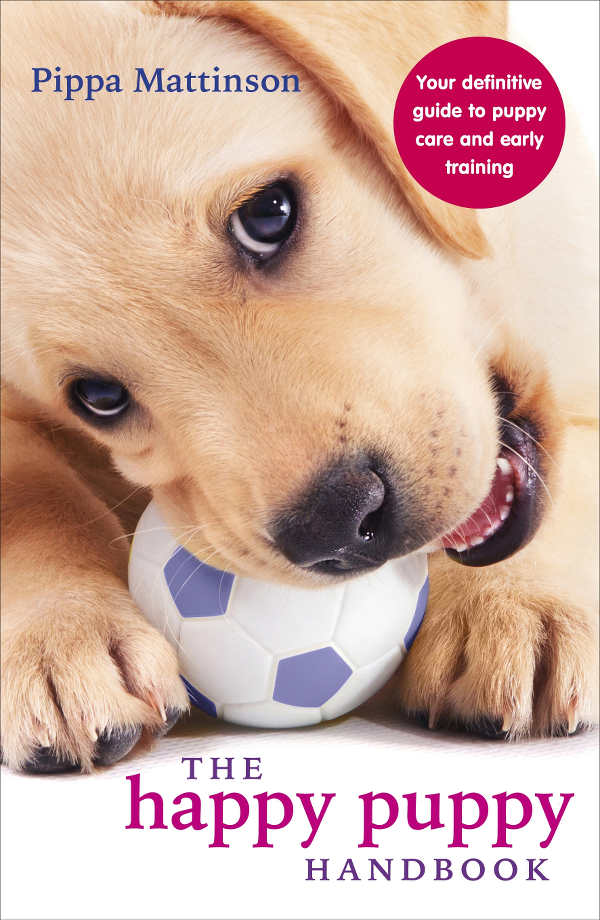 The Perfect Companion For Life With A New Puppy
Battery Operated Yorkie
Young Yorkie lovers (and puppies) will adore this battery-operated Yorkie puppy.
The belly of the puppy moves in and out like it's breathing. However, this is not a stuffed animal – the bottom is flat and solid.
Yorkie Coloring Book
This fun adult coloring book is perfect for a quiet evening hugging your Yorkie.
In addition, the cover features a full-color Yorkie face!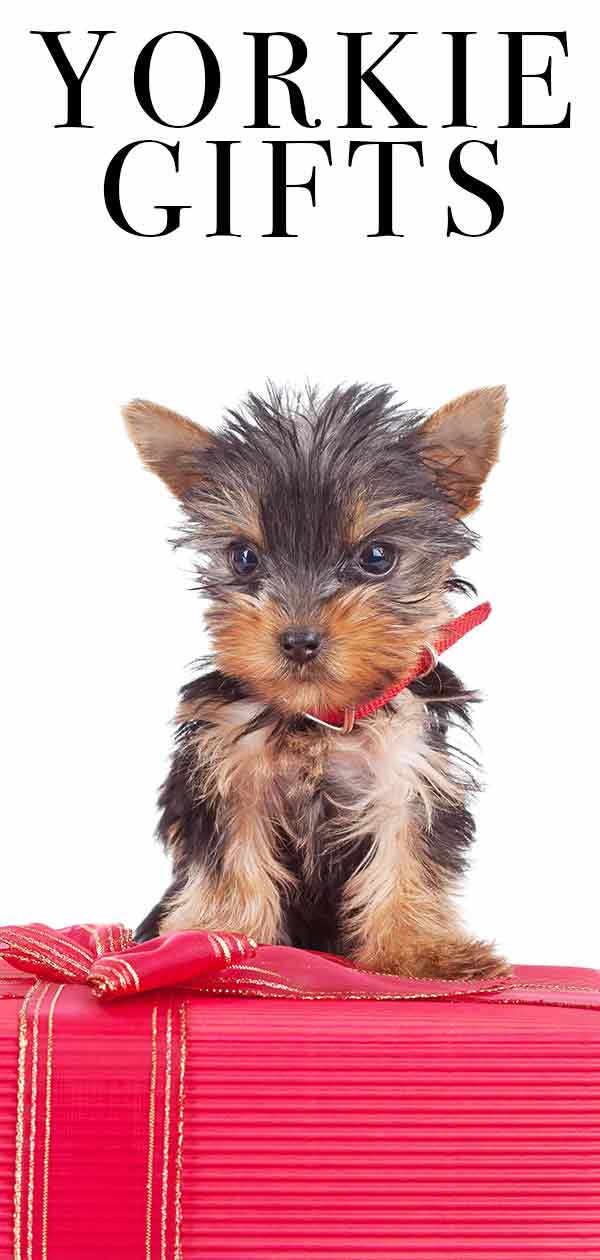 Other Dog Gifts
If you know some other dog breed lovers who would love gifts like these, check out the following articles:
Yorkie Gifts
Do you have your eye on any particular Yorkie gifts from these curated lists? We'd love to hear about it in the comments section!
Plus, if you want to find more ways to express how much you love your pup, check out our favorite dog love quotes!
References and Resources
Gordon, J., "History of the Yorkshire Terrier," The Yorkshire Terrier Club of America, 2006.
Cox, P., "Smoky the Terrier: A Tiny War Hero Immortalized," NPR, 2011.
Haagenson, G., "Man fights off bear near Yosemite in Midpines, drives himself to hospital," ABC News, 2015.
Walker, H., "You Met the Yorkshire Terrier Breed and it Was Love at First Sight," Yorkie 911 Rescue Charity, 2019.
Lavelle, E., "A Brief History of the Yorkshire Terrier," Culture Trip, 2017.