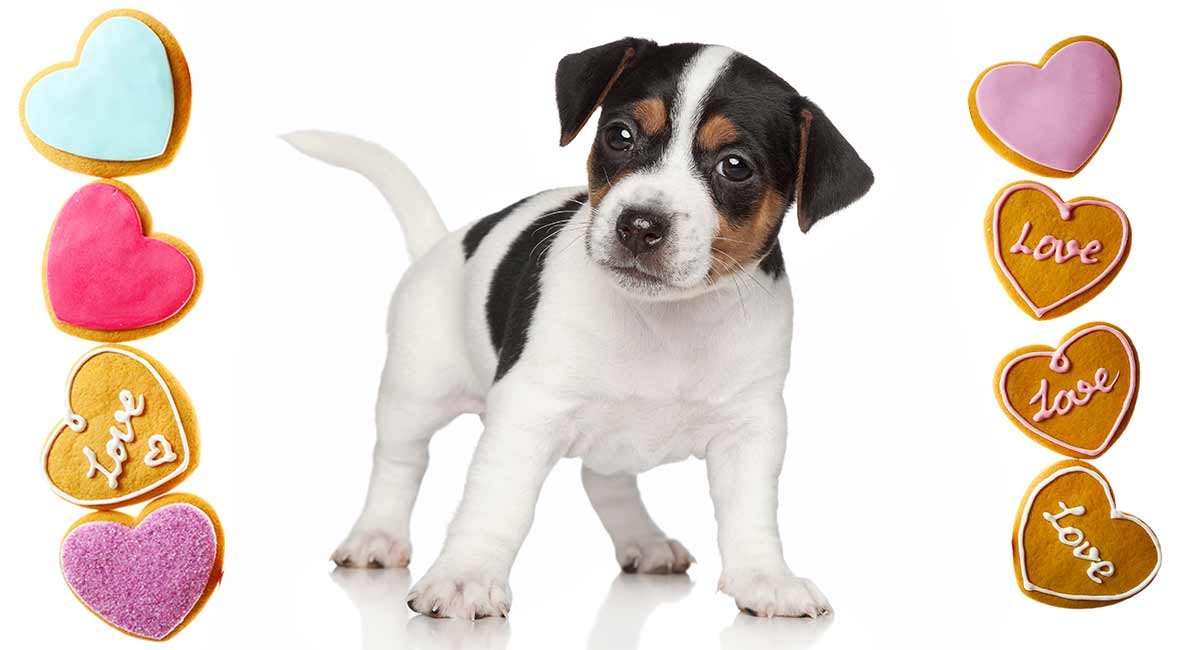 Regardless of which side of the pond you live on, statistics clearly show that treats are the reigning number one Valentine's gift!
Of course, your pooch can't dig into a box of chocolates for Valentine's.
But that doesn't mean you can't serve up a heaping helping of his or her favorite treats to show your dog you love them so very much!
In this fun and festive article, discover 20 yummy, scrummy Valentine's treats for your pup!
Safety Tips for Canine Valentine's Treats
It's true a trip to the vet can make for a particularly memorable Valentine's Day. But those probably aren't the kinds of memories you want to be making with your precious pup!
Every year, veterinarians know the days surrounding the annual "day of love" will probably be packed with emergency calls from pet owners whose dogs have just eaten all kinds of things they shouldn't.
Some of these ingested items may be innocuous enough – cardboard boxes, paper envelopes, that sort of thing.
Other items may be downright deadly. Anything with the artificial sweetener xylitol (including some brands of peanut butter!), flowers in the lily family, and that constant culprit, chocolate.
The treat you offer your pup may say "dog-safe." But it's best to have an extra-close look at the ingredients label before serving it.
Even better, if you have the time and inclination, use the Valentine's treats recipes here. Make your own tasty dog treats that you know are safe for your pooch to consume!
Valentine's Gifts for Dogs on Special Diets
Does it take food treats to show your dog you love them? Of course not! But even pups on restricted, low-calorie or limited ingredient diets certainly appreciate the chance to splurge!
If your pooch can only eat certain foods, you can still whip up some special Valentine's treats for your pup. Use his or her regular wet or dry dog food.
Canned loaf-style wet food can be diced and microwaved for 2-3 minutes (or baked at 350°F/176°C for one-half hour). Afterwards, serve as treats.
Dry food can be pulverized in a blender or food processor and mixed in a 2:1 ratio with water. Cut into cookies and bake in the oven on 350°F/176°C for half an hour, and serve as treats.
20 Scrummy Valentine's Treats for Your Pup
Without further delay, let's get on to the main course – our featured 20 scrummy Valentine's treats for your pup.
Some of these yummy Valentine's gifts for dogs are "buy and serve." Others are "buy, prepare and serve," and still others are full DIY recipes. There is something to suit everyone – enjoy!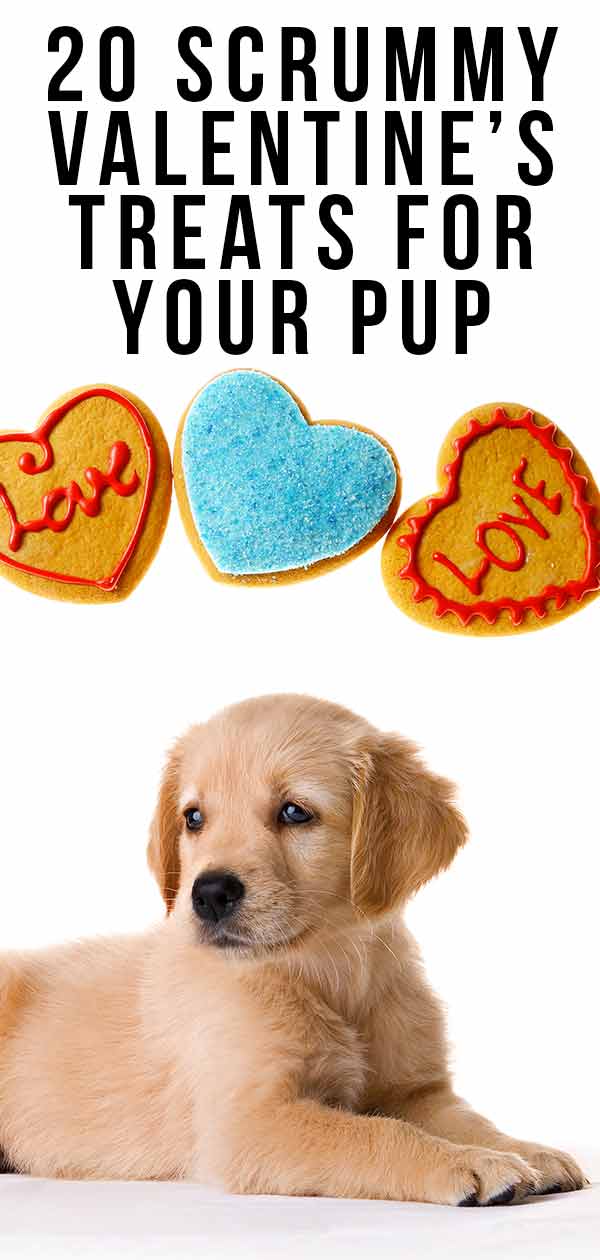 Cookies, Cake, and Ice Cream!
Claudia's Canine Cuisine Gift Assortment Dog Cookies, 7-ounce Pink Passion: It is true that nothing says Valentine's Day like anything in pink.
But Claudia's also makes a blue pack for manly male pups that is just as tasty. Dog owners say their pups are big fans and the cookies make great gifts too.
Puppy Cake Wheat-Free Peanut Butter Cake or Cupcake Mix and Frosting for Dogs: This wildly popular all-inclusive cake and frosting kit removes several steps from your to-do list.
All that is left is to mix up the cake or cupcake batter and bake it, then mix the frosting with water as a topper!
This company offers lots of flavors and even options for special diets.
Puppy Scoops Ice Cream for Dogs, Vanilla: Just add water and freeze to make your pooch some delectable canine ice cream this Valentine's day!
There are several other ice cream flavors as well including peanut butter, carob and maple bacon.
High Hopes Celebration Cupcakes for Dogs: Make six scrumptious cupcakes with human-grade ingredients – the frosting and cupcake pan are included along with a booklet full of decorating ideas in this easy, affordable kit.
Dogg Cookie Variety Bundle: Your pooch will enjoy three different canine cookies: cinnamon roll, carob checkerboard and berry shortcake.
These cookies feature a human-grade, limited ingredient, wheat-free, soy-free, corn-free and preservative-free recipe.
Jello Treats, Cream-Filled Cookies, and Pumpkin Pie!
Puppy Chillerz Jello Mix for Dogs, High Protein, Grain-free, Peanut Butter Flavor: Not only are these fun treats a great way to ease puppy teething pains, but they are super-simple to prepare – just add water and freeze!
And because the ingredients list is limited, pups on special diets may be able to enjoy them too.
Three Dog Bakery Classic Cremes Baked Dog Treats: Yum – crunchy canine cookies with soft filled centers!
The variety pack includes several flavor varieties and combinations such as vanilla, golden, peanut butter and carob cookies and fillings.
For petite pups, mini cookies are also available.
Lazy Dog Cookie Mutt Mallows Natural Healthy Treat Variety Pack of 3: Your pooch will enjoy delicious cookies with three flavor combinations (maple/bacon, vanilla/bacon/banana and vanilla/s'mores/gingerbread).
This variety pack lets you try all three and see which one your pup likes best!
Dog Mamma's Organic Dog Treats – Berry Banana Coco Chunk: These USA-made, organic, all-natural dog treats are oven-baked and specially designed to help clean plaque, bacteria and tartar buildup from your dog's teeth.
K9 Granola Factory Soft Bakes Pumpkin Pie: Filled with human-grade ingredients in a soft-baked recipe, these pumpkin pie-flavored cookies are easy to digest for pups with sensitive tummies.
They are also easy to chew, for senior dogs who are having dental issues.
Sweet Recipes, Flavorful Treats, and Cookie Chips!
Carrots & Oats & Applesauce Hearts: This easy and inventive 10-minute recipe from Baking Mischief combines four easy, highly digestible ingredients into pretty heart shapes – or any shape you wish.
They have a great texture and staying power to not break apart in your pocket during training sessions.
One-Bowl Peanut Butter and Bacon Bones: We have Sally's Baking Addiction to thank for these slam-dunk winners in the "best flavors ever" department.
You can also re-size the cookies for your dog's mouth – just be sure to adjust baking times accordingly!
PB & Beets! Cookie Chips: Modern Hippie Habits reminds us of a nourishing, tasty, yet often overlooked option in Valentines treats for your pup – beets! They are the perfect color and have an awesome texture for baking.
These cookie chips are fun to make and simple to serve. Best of all, they are thin and crispy so they don't deliver too many calories per serving.
Carob Cups for Pups: Proud Dog Mom gives us these instant hits – there are only three ingredients and you get to use an icing bag to make them – fun!
You will also need a small silicone mold to make them successfully.
Chicken 'n Rice Bakes: We have Kol's Notes to thank for this breath-freshening, protein-rich, wheat-free recipe, which features just five ingredients, bakes up in a jiffy and stores in the freezer for up to three months.
And if your pup has a chicken intolerance, you can just sub in another protein source in place of the chicken.
Donuts, Cookies, and Valentine's Hearts!
Carob Peanut Butter Dog Donuts: The Worktop introduces us to donuts for dogs – the carob icing is optional but fun to make and even more fun to decorate with.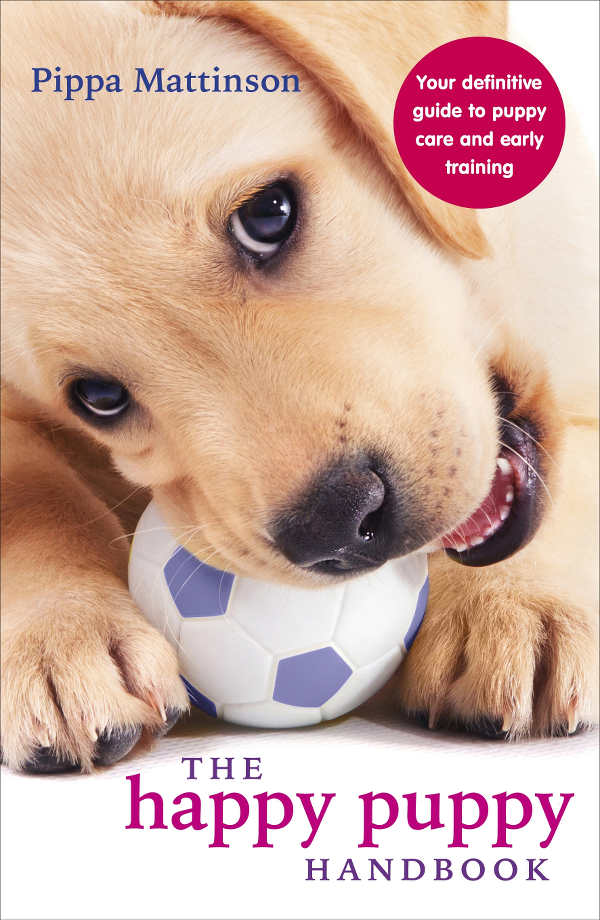 Best of all, with the convenient little hole in the center, even teensy pups can pick these donuts up easily!
Apple Flax PB Cookies: With just five ingredients, Itsy Bitsy Kitchen's home-baked dog treats can also be a fit for some limited ingredient diets (especially if you sub out the wheat flour for a gluten-free flour of your choice).
They're fun to make for your own pooch. They also make great Valentine gifts for dogs all up and down your block!
Fruity Yogurt Love Bites: We have Eating With Emmy Lou to thank for these easy, quick, healthful banana and strawberry no-bake yogurt bites.
Instead of baking them in the oven, freeze them for 30 minutes until they set. Then store extra cookies in the freezer for future treats!
Coconut-Cranberry Valentines Hearts: Pretty Fluffy has come up with a unique recipe using cranberry, which is a great antioxidant and source of Vitamin C, as well as being pretty darned tasty in its own right.
These cookies use coconut oil, almond flour, almond flour, cranberries (of course) and eggs. Even pups on gluten-free diets can eat them!
Puppy Love from the Kids Cookies: If you have human as well as canine kiddos in your family, you can put the former to work in the kitchen whipping up these tasty peanut butter dog treats for Valentine's day.
This recipe is easy and healthy – you can sub out the wheat flour and use gluten-free flour if necessary.
Try Them All!
Is your mouth watering? Ours certainly is! Which of these Valentines treats for your pup do you plan to make first? Please post a comment to share your favorites!
RESOURCES:
Armstrong, M., "The Most Popular Valentine's Day Gifts In The U.S.," Statista, 2018.
Wolko, L., et al, "Valentine's Day Treats," The Center for Pet Safety, 2017.
Earley, J., DVM, et al, "Healthy Treats for Your Pet," Animal Hospital of North Asheville, 2019.
Linder, D., DVM, MS, DACVN, "Does an Apple a Day Keep the Vet Away? Harmful vs Healthy Foods for Pets," Clinical Nutrition Service at Cummings School of Veterinary Medicine/Tufts University, 2017.
Block, K., et al, "Foods that can be poisonous to pets," The Humane Society of the United States, 2019.