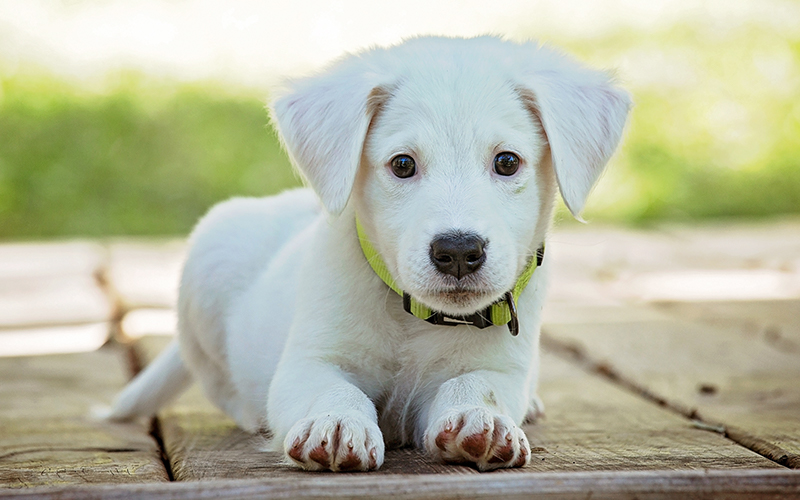 Welcome to our complete guide to the best personalized dog collars.
Reviews of the best nylon, waterproof, leather, embroidered, reflective, camo and even bling custom dog collars in town.
Tiaras, tiered dog beds, raincoats, personalized misters, and treadmills are just a few of the many accessories that pop up when you search online for that special something for your pup.
While your choices are endless, there are a few things that are considered necessities. This includes the humble, or not-so-humble dog collar.
Products included in this article were carefully and independently selected by the Happy Puppy Site team. If you decide to make a purchase from one of the links marked by an asterisk, we may earn a small commission on that sale. This is at no extra cost to you.
Personalized Dog Collars
Dog collars have a wide variety of functions.
They help with safety, they create visibility, and, most importantly, they are comfortable for your dog.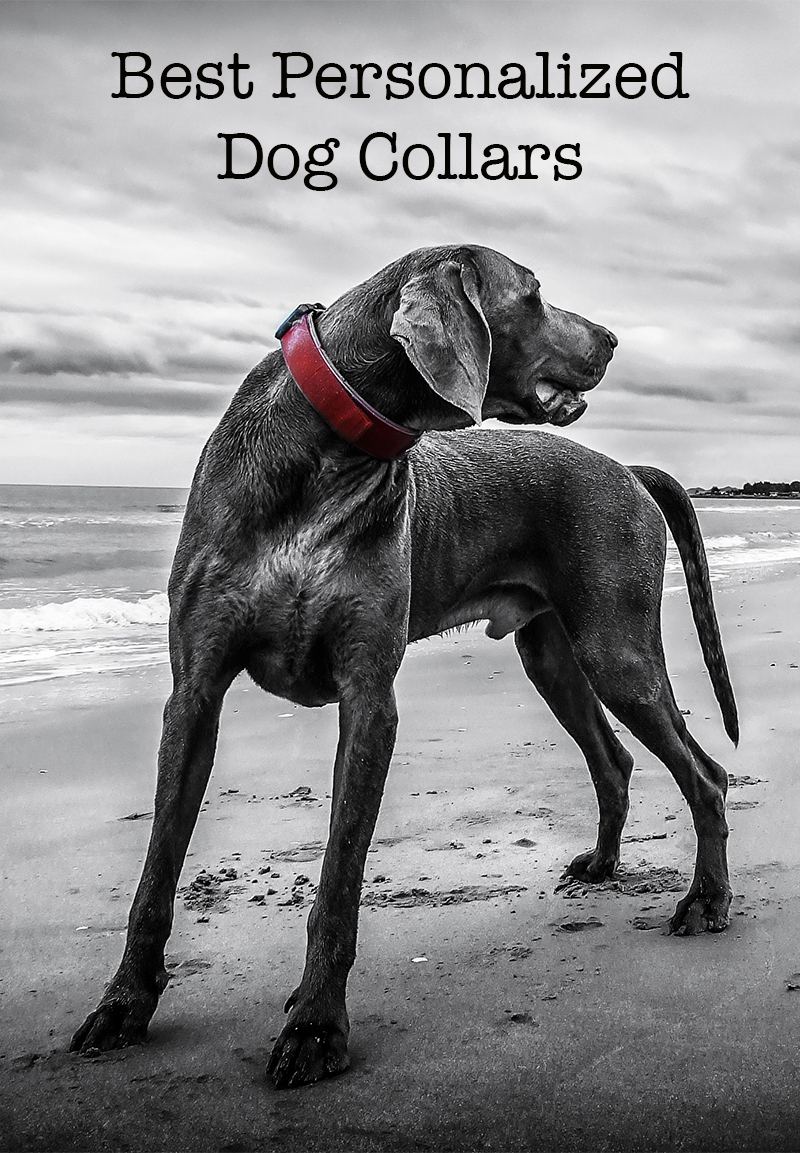 You may love the ease of the dog collar too. Especially if you have to wrestle your Great Dane or St. Bernard to snap that harness into place.
With all the thousands of options out there, it is truly hard to decide on one collar over another.
Well, we can tell you that personalized collars are awesome. Now you just need to understand which ones stand above the rest.
What Is A Personalized Dog Collar?
Before we delve into the world of leather and bling-tastic options, what exactly is a personalized dog collar?
Well, it is exactly what you think it is. It is a collar with your dog's name on it as well as your phone number and sometimes your address.
The greatest benefit of the ID collar is that it tells other people that your dog has a home and is a loved animal.
Statistics tell us that the collars and their tags help to return lost dogs. In fact, according to a study conducted by the ASPCA, about 15% of dogs were returned back to their owners simply because they were wearing an ID collar or had a microchip.
Do not be spooked though, about 93% of lost dogs are returned safe and sound to their owners, but a personalized collar can sure help.
Personalized Nylon Dog Collars
Let's start out with the basic and simplest personalized dog collar. When it comes to simple, there is certainly nothing fancy about a polyurethane coated nylon collar from Hot Dog Collars*.
However, the collars have everything your dog needs with a waterproof coating, a metal buckle, and an aluminum name-plate. Unlike collars with hanging ID tags, the plate is secured with rivets and can feature up to four lines of text.
The plate is scratch and fade resistant and will not wear over time. If it does, the plate can easily be replaced.
The best part about this collar is that it is quite inexpensive and able to fit into most budgets at under $20.
Personalized Waterproof Dog Collars
If your pup simply will not stay out of the puddles, then a simple nylon waterproof collar may not do the trick.
If your dog is soaked with water more often than not, then consider the waterproof collar made by dogIDS*.
The collar features a nylon-webbed fabric like other waterproof products, but the nylon is coated in a soft and thick polymer material.
The polymer creates a barrier that is not only waterproof, but it is odor-resistant as well. This can surely help you to cut down on that wet dog smell in your home.
The collar also features a laser engraved stainless steel nameplate that is permanently secured through the middle of the dog collar.
Personalized Reflective Dog Collars
If your dog loves to run, and let's face it, most do, then you may want to ensure that your dog and his collar is seen by all cars in your neighborhood.
This is especially true if you like to do some night walking. Or if your canine companion pulls a "Houdini" out the front door when you are trying to get ready for bed.
Your dog will be seen with a reflective waterproof dog collar from GoTags.*
The collar is a traditional buckle collar with a wide nylon band. In the middle of the band sits a reflective strap. The strap is laser etched with your dog's name and your contact information.
Personalized Leather Dog Collars
If you want your canine to be a bit more stylish when wearing his collar, then a leather one may be a great choice. These collars, like the one sold by Custom Catch*, are durable and made from high quality, natural, and genuine leather.
The collar comes in several different colors like blue, red, and pink. Collars are one inch wide if you pick a large or medium one. Small collars are three-quarters of an inch wide and extra small ones are one-half an inch.
Each collar is permanently engraved with identifying information, and the text shows the natural leather underneath.
When choosing your engraving, you can pick fun fonts and graphic styles. Why not add a heart, bone, or paw print to your dog's personalized collar?
You should know that the leather Custom Catch collar is a flat leather variety that is best used with dogs who have short hair.
This type of accessory can cause some hair breakage. While this is true, flat leather is one of the strongest materials you can buy, so it is an awesome choice for that rowdy puppy or leash pulling Rottweiler.
Personalized Leather Dog Collar With Nameplate
If you like the look of flat leather dog collars, but are not too fond of the engraving, then think about a product with a nameplate, like the one offered by Magnus Leather*.
The collar allows you to pick from red, black, tan, and dark brown leather.
A brass plate with matching d-ring and buckle feature the name of your dog and whatever other information you like! For a simple and elegant look, add just your phone number under your pup's name.
Personalized Rolled Leather Dog Collar
If your dog has longer hair, then you probably do not want a flat leather collar.
After all, dog collars are meant to be comfortable, but hair breakage can lead to a seriously itchy neck. If you want to avoid the inevitable discomfort, then go with a rolled leather collar instead.
Rolled leather collars, like the CollarDirect variety*, are much thinner collars than some of the other personalized ones you may see. However, they are strong and sturdy with the rolled up leather band stitched along the lower seam.
The Collar Direct dog collar is too thin for personalized engraving or embroidery.
However, a heavy duty O-ring is attached just to the side of the buckle, so you can easily slip an ID tag on. You can pick from some fun colors too like lime green, mint green, orange, and purple.
Personalized Camo Dog Collars
If you have a Beagle, Pointer, Setter, Brittany, Coonhound, or another type of hunting dog, and you want everyone to know it, then a camo dog collar is right up your alley.
Country Brook Design* offers the collars in traditional, digital, waterfowl, urban, woodland, forest, and bone camo patterns.
The collars also come in colors that range from pink to orange to blue.
Bling Personalized Dog Collars
If you are the fashionista in your family, then a simple personalized collar just will not do. You want your pup to stand out in the crowd, just like her mommy or daddy.
Well, the Didog collar, that comes in a variety of soft colors* like baby pink, sky blue, and white, does just this with a plethora of rhinestone encrusted customizable charms.
You can choose charms in red, blue, white, or pink to simply spell out your dog's name, or you can go all out and pick a few dog, star, crown, heart, or flower charms to include on the collar.
If you want a leash to match the collar (a must for any fashionista), then you can purchase a matching one through Didog.
Personalized Rhinestone Dog Collars
If sparkle is your game or if you are more interested in blingtastic elegance, then an EASTOP collar may be more your speed*. This leather collar features a glittery exterior that is packed with encrusted rhinestones.
The pink collar comes in extra small, small, medium, and large sizes so you can turn your Chihuahua or your chocolate Lab into a diva.
And while the collar may scream "princess," the leather will provide strength and softness so you can expect comfort and control during your daily walks.
Personalized Puppy Collars
If you are new to dog ownership and have a puppy romping through your home, then you may want a collar made for your tiny doggo.
While many of the collars featured in this article come in variable sized that can match the size of your puppy's neck, you may want a collar made specifically for your growing pup.
Aolove offers just such a collar* in 10 different colors. The collar is a leather variety with metal alloy hardware. It features flat leather to offer strength.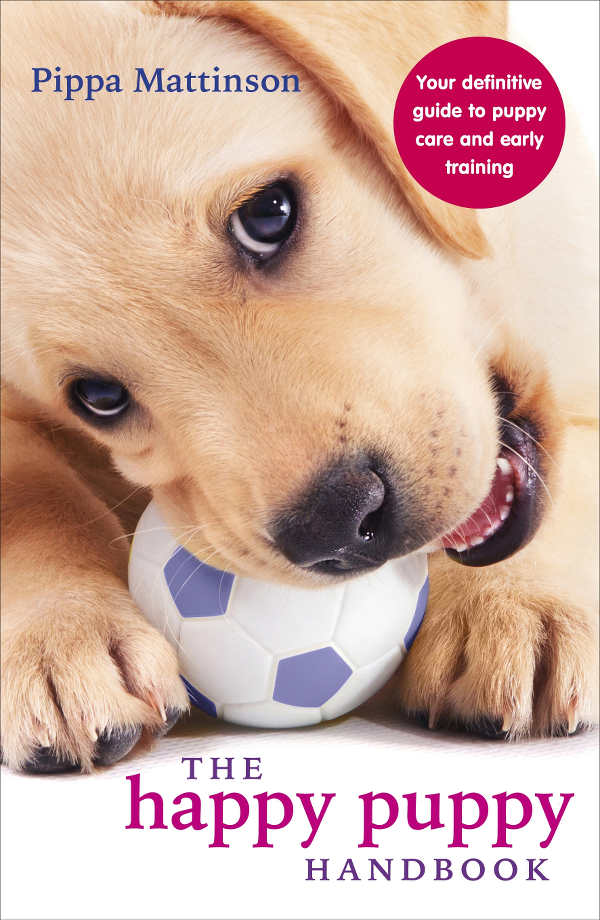 To add comfort to the collar, padding is secured in between the two leather bands that make up the front and back of the collar.
To ensure a good fit, the collar comes equipped with five adjustment holes, and you can add your own as your puppy grows if there is a need. Simply buy a belt hole puncher to add the extra openings.
Personalized Dog Collar Tags
If you already have a dog collar that you and your pup both adore, then you may just need a personalized tag to slip onto it.
There are hundreds of companies that offer personalized tags, and some offer customization of both the front and back of the tag.
GoTags offers just such a product* that features graphics like crowns, dog heads, and food bowls on the front.
The back is then printed with identifying information, and you can ask for up to four lines of text.
The tags are made from stainless steel and are laser engraved, so the writing will never wear off.
Cheap Personalized Dog Collars
If your budget is extremely tight, but you still want your pup to be identified if he is lost, then you really only need to spend about $5 if you go with the LuckyPet plastic pet ID tag*.
You can choose from six different shapes and pick out the five lines of laser engraving you desire on the heavy duty material. You can pick the size you want as well, so you can be sure that the tag is appropriate for your breed of dog.
Simply slip the tag onto the collar your dog already owns, and voila…..cheap, easy, and confident identification.
Best Personalized Dog Collars – A Conclusion
As you can see, there are so many options when it comes to personalized dog collars, whether you are concerned about fashion and sparkle or comfort and durability.
What you really need to think about when choosing the collar for your pup is what you desire and what will help your dog come home if he becomes lost. Of course, you might want just a bit of style mixed in as well.
Do you have a favorite personalized dog collar that you love, or have your found an outrageous diva inspired collar that you adore?
Let us know in the comments below.
Affiliate link disclosure: Links in this article marked with an * are affiliate links, and we may receive a small commission if you purchase these products. However, we selected them for inclusion independently, and all of the views expressed in this article are our own.