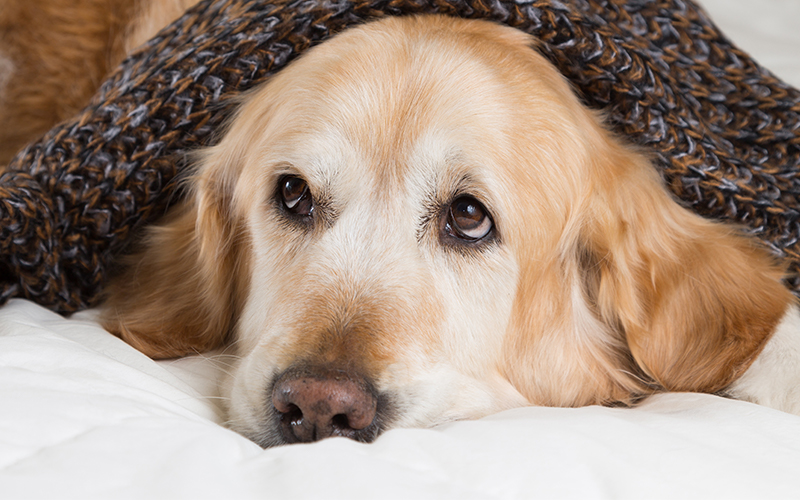 Welcome to our complete guide to the best large dog beds. Whether you are looking for a big dog bed for a large breed, or one for several smaller pups, then we've got the best beds for you.
We'll start by working out the right size bed for your pet's needs, then look at some reviews of the best large dog beds around.
When it comes to choosing large dog beds and extra large dog beds, it can be difficult, décor-wise, to ignore the very large dog bed in the room, so to speak.
Not to mention the rather sizeable dent in your wallet, since many X large dog beds come with a suitably sizeable price tag attached!
But your big baby is worth it, right?
You just need to find the right big dog beds that meet your dog's needs without swallowing your bank account or holding your living room hostage.
Here, we aim to help by offering you this carefully curated selection of the very best dog beds for large dogs. Plus a special section on large dog beds cheap and extra large dog beds cheap. So you can find the best dog beds for big dogs that are a perfect fit for your dog and for you!
Products included in this article were carefully and independently selected by the Happy Puppy Site team. If you decide to make a purchase from one of the links marked by an asterisk, we may earn a small commission on that sale. This is at no extra cost to you.
Sizing beds for big dogs
When you are looking for large breed dog beds, there is truly no such thing as "one size fits all."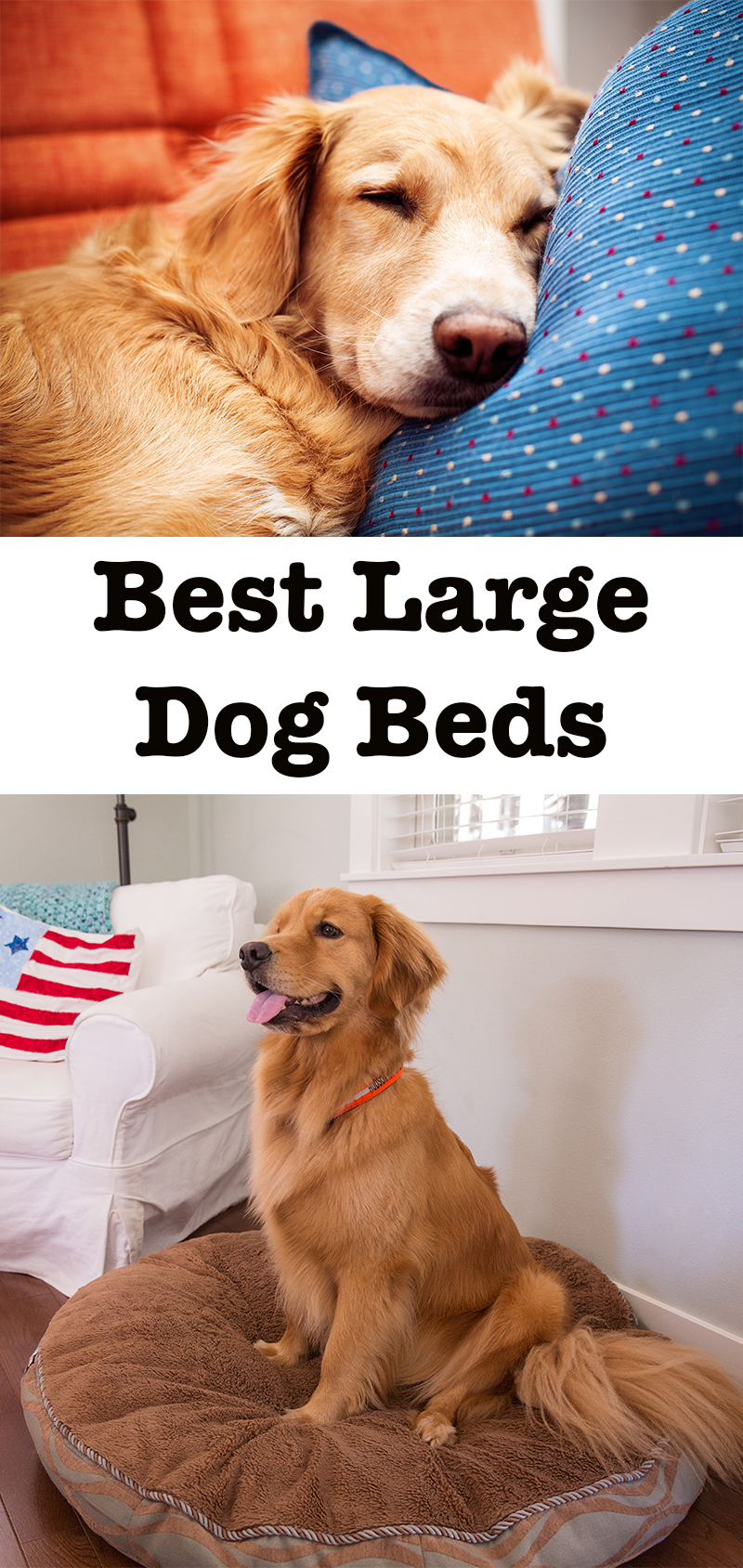 In many cases, you need to know every detail of each dog bed large – from its weight limit to the length and width and even to how dense the filler material is. After all, you don't want your plus-sized pooch to flatten it on the very first night!
While height and length can vary quite a bit from breed to breed and even from dog to dog within any specific breed, weight tends to be a pretty reliable general measure of dog size as follows:
Large dog 70 to 90 lbs. (i.e. Labrador Retriever, Golden Retriever, German Shepherd).
Extra large dog 90 to 140 lbs. (i.e. Great Dane, Irish Wolfhound, Scottish Deerhound).
Extra extra large dog 140 to 250+ lbs. (i.e. Saint Bernard, English Mastiff, Leonberger).
Large dog beds for special health needs
Large breed pups tend to face certain special health issues that become more significant due to their large size.
This is especially true in your dog's golden years. As well, in some purebred breeds, certain health issues are known to be heritable (passed on from parent to pup) and thus unavoidable.
Here are just a few examples of dog breeds known to have certain chronic health concerns:
Hip & Elbow Dysplasia (a joint condition). German Shepherd, Saint Bernard, Great Dane, Labrador Retriever.
Arthritis (a joint condition): Great Dane, Mastiff, Saint Bernard, Rottweiler, Boxer, German Shepherd.
Wobbler Syndrome (a spinal condition): Irish Wolfhound, Great Dane, Doberman Pinscher, Rottweiler.
For all of the special health issues mentioned here, raised pet beds for large dogs and memory foam dog bed large and memory foam dog bed extra large options can really ease your dog's discomfort, no matter what is causing it!
Washing a big dog bed
Veterinarians recommend washing your dog's bed every week if possible (every two weeks max).
Left unwashed, your dog's bed can host whole colonies of bacteria, viral matter, parasites, fungi, and other lovely microbes that can survive for up to 12 months before needing to seek out a new host (such as you!).
Why mention this here? Well, when choosing between a selection of the best large dog beds, always pick the large washable dog bed!
Unless specifically stated otherwise, the beds for large dogs listed in the sections to follow here have each been designed and treated to resist microbes, pests, and other causes of dampness.
As well, the cushion-and-cover type beds typically come with removable covers that can be machine-washed and the raised beds/bed frames can be wiped or hosed down easily.
Orthopedic dog bed large
If your large breed dog is experiencing any temporary or long-term joint conditions or general discomfort and pain, we highly recommend a large orthopedic dog bed or extra large orthopedic dog beds for daily use.
You can also combine an orthopedic dog bed with a raised dog bed for extra ease in sitting down and standing up.
We hope you enjoy this short list of premium orthopedic dog beds large!
FurHaven Deluxe Orthopedic
FurHaven Deluxe Orthopedic Pet Bed Mattress for Dogs*. This egg-crate orthopedic dog bed comes in large and jumbo (X-large) sizes.
The removable (zipper) cover is machine washable. The base of the bed is water resistant and you can choose from 25 color combinations to suit any décor.
First-Quality Orthopedic Dog Bed
Better World Pets First-Quality Orthopedic Dog Bed*. This orthopedic dog bed comes in large and X-large sizes with a waterproof exterior cover and a one-year money-back guarantee.
This bed is especially designed to support large breed dogs suffering with hip dysplasia and arthritis. It comes in grey with a selection of trim colors.
Orthopedic Dog Bed for Large and Extra Large Breed Dogs
Big Barker 7″ Pillow Top Orthopedic Dog Bed for Large and Extra Large Breed Dogs*.
Big Barker is a trusted name in large breed dog beds and the manufacturer does not disappoint with this roomy and comfy orthopedic dog bed.
There are three sizes: large, X-large and giant. You can pick from three colors (chocolate, burgundy, khaki).
Gray Orthopedic Dog Bed
BarksBar Gray Orthopedic Dog Bed Snuggly Sleeper.*
This orthopedic dog bed features a three-sided head and neck rest for extra comfort.
The cover is removable for washing and the base has a rubber non-slip backing.
It comes in medium and large sizes in a pretty light and dark gray pattern.
Large round dog beds
In general, dog owners recognize that dogs have two main sleeping styles: laying flat or all curled up. If your dog favors the latter style, a large round dog bed will likely suit him to a "T!"
Pet Bagel Large Round Dog Bed
Majestic Pet Bagel Dog Bed By Majestic Pet Products*. This roomy and comfy large round dog bed comes in 40-inch and 52-inch sizes.

The base is no-slip and the bed is machine washable. There is an inbuilt bolster for neck and head support. You can choose from six colors (black, khaki, red, green, burgundy, blue).
Deluxe Round Dog Bed
. This highly rated large round dog bed comes in a pretty Sherpa (ivory) color with either a red or a latte trim.*
The material is recycled poly-fill and the zipper is hidden away from strong chewers.
The bed is also reversible to give you twice the usable life.
Cozy Cave Large Dog Bed
Snoozer Luxury Cozy Cave Pet Bed*. This unique "pod" cave bed comes in both large and X-large sizes.
You have literally dozens of colors to choose from. The zipper is rust proof and the cover is machine washable.
The bed itself is extra-deep for a plush and comfy sleeping experience. The most interesting part is the cover over the bed itself that makes it into more of a cave than a traditional dog bed.
Large Round Bolster Dog Bed
PLS Pet Snugg Bolster Pet Bed*. This highly rated round dog bed comes in large, extra large and XX-large sizes.
It comes in two colors (blue, pink). The material is a lovely self-warming Berber fleece and suede.
The cover is fully machine-washable and the base is both waterproof and non-slip.
Large dog sofa beds
Boy have large, extra large and extra extra large dog beds come a long way in the last several years! The days when the "dog bed" was a big pad on the floor are long gone. Today, your dog can enjoy her own dog sofa bed large – and she doesn't even have to share!
A large dog bed with sides can also provide much-needed and appreciated neck and head support to large breed pooches. These wonderful large dog sofa beds can offer that and a whole lot more.
Serta Quilted Large Dog Sofa
Serta Orthopedic Quilted Couch*. This beautiful sky blue and cream quilted dog couch comes in size large.

It also comes in tan and mocha colors.
The bed itself is made of egg crate orthopedic fabric with a three-sided head/neck bolster. The removable cover is machine washable.
Orthopedic Pet Sofa Bed
Petlo Orthopedic Pet Sofa Bed*. This comfy therapeutic dog bed comes in large and X-large sizes.
You can choose from chocolate brown or slate grey colors. The cover is removable and machine wash-friendly. It is water resistant and easy to spot clean.
The mattress is memory foam, which is supportive of pressure points from joint aches and pains.
Large Couch Dog Bed
Caddis NEW Extra Large 54″ x 34″ Beasley's Couch Dog Bed*. This new product offering has already garnered many favorable reviews and will work for even very large dog breeds.
The bolsters are on three sides for head and neck support. The mattress is soft yet retains its shape under even heavy use.
Memory Foam Large Dog Bed
R2P Group Simmons Beautyrest Colossal Rest Orthopedic Memory Foam Dog Bed*.
The large size dog bed is designed for dogs up to 110 lbs. This bed comes in five colors (toasted coconut, silver, brown corduroy, chocolate, silver jacquard).
The couch-style bolsters are on three sides for resting against or head/neck support.
Large pink dog bed
For the canine lady of the house, it just makes sense to set her up in grand style with a posh large pink dog bed – maybe even one of these!
Large Pink Dog Bed
Furhaven Pets NAP Terry Suede or Plush Tufted Pillow Dog Bed*. This pale pink pillow bed comes in several large sizes (22 X 35 inches, 26 X 41 inches, 28 X 48 inches).
There are several other earth tone colors you can also select. The base is non-skid and breathable and the surface is a silky plush faux fur that is machine washable.
Elevated Pink Large Dog Bed
Kopeks – Elevated Indoor Outdoor Portable Bed – Extra Large Size Pink Color*. This unique elevated large dog bed is easy to set up and fold down for indoor/outdoor use or travel.

If your pet is recuperating from a procedure or is suffering with arthritis or other discomforts, the elevated bed will make it easier to get up and down. You can put a pillow bed on top of it for extra cushioning as well. The bed features mesh inserts for ventilation with a pink border.
Orthopedic Large Dog Bed
Brentwood Home Pets 4-Inch Gel Memory Foam Orthopedic Dog Bed*. Large breed senior dog owners say this large dog bed is truly comfortable for pets suffering from joint aches and pains.
It is fully waterproof and comes in both large and X-large sizes. Pink is just one of several colors you can choose from. The microfiber cover is removable for washing. It also comes with a 3-year warranty.
Large grey dog bed
Grey is a color that goes with practically any décor, from casual to formal, earth tones to vibrant colors.
If you are feeling challenged to select a dog bed large breed that doesn't completely clash with your existing furnishings, you might find a good solution with one of these large gray dog bed options!
AKC Large Dog Bed
American Kennel Club Memory Foam Sofa Pet Bed, Gray*. This highly rated large, plush raised dog bed is a soft charcoal grey color (it also comes in tan and brown).
As a bonus, it is made from eco-friendly recycled materials and features a non-skid base and removable, washable outer cover.
Swirl Dog Bed Large
MidWest Homes for Pets Ombré Swirl Dog Bed*. This bed is a lovely light grey and white pattern and comes in large (42-inch) and extra large (48-inch) sizes.
You can also order it in CoCo or mocha. The bottom is non-skid and the bed is machine washable and comes with a one-year manufacturer's warranty.
Large Pet Cot Dog Bed
K&H Pet Products Manufacturing Original Pet Cot*. This attractive grey and black mesh dog cot is easy to set up and fold down for travel or storage.
You can use it as-is or add a dog pillow bed for extra cushioning. For pets recovering from surgery or having difficulty with getting up and down due to joint pain, this raised bed is a perfect choice.
You can also order it in tan or chocolate brown.
Large Lounge Dog Bed
PetFusion Ultimate Pet Bed & Lounge in Premium Edition with Solid Memory Foam*. This highly rated gorgeous and posh large and X-large dog bed comes in slate grey and brown.
It has removable bolsters on three sides for use as head/neck rests. The cover is removable and machine washable and the manufacturer also sells replacement covers as needed. The bed is treated to be resistant to water and stains. The manufacturer offers a 12-month manufacturer defect warranty.
Large Dog Bed Lounge
Friends Forever 100% Suede Dog Bed & Lounge, Prestige Edition*. This comfy, roomy dog bed comes in grey in the large size and chocolate brown in the X-large size.
The large size can support large breed dogs weighing 100+ lbs. The cover is machine washable and the base is non-skid. It has an anti-tear cover.
Large raised dog bed
As mentioned in the earlier section here on large dog breed special health concerns, sometimes the very best and most compassionate bed choice is a large elevated dog bed. This can even be enhanced if you place an orthopedic bed pad on top!
With the help of a large raised dog bed, your pooch will only have to work half as hard to sit down and stand up – which will be a real source of pain relief for aching joints. As well, if your pup has to have any kind of surgical procedure, a large raised dog bed will make the recuperation process much easier on you both!
Elevated Knitted Dog Bed
Gale Pacific Coolaroo Elevated Pet Bed with Knitted Fabric*. The Coolaroo is just one of those dog beds that needs no introduction in the canine community.
It is an absolute classic – and a trustworthy economical one too! The Coolaroo comes in both large and X-large sizes in four colors (terracotta, grey, green, nutmeg).
The fabric is a nicely ventilated mesh fabric that is flea, mite, mold, and mildew-resistant. The raised material is very friendly to joint aches and pains and it is easy to clean.
Outdoor Large Dog Bed
Kuranda Dog Bed Almond PVC for Indoor/Outdoor Use*. This attractive, sturdy and highly rated raised large dog bed also comes in X-large and XX-large in a lovely pale almond/ivory color.
Three other colors are also available (forest green, royal blue, sierra brown). The frame comes with a one-year manufacturer warranty. The vinyl bed is waterproof and easy to clean.
Elevated Cooling Dog Bed
AmazonBasics Elevated Cooling Pet Bed*. This is basically Amazon's private label brand version of the Coolaroo.
It is priced competitively and the design and color is similar. It is also similarly highly rated by large breed dog owners.
The bed elevates your dog seven full inches off the ground with a breathable mesh bed that offers joint support and full ventilation.
Furhaven Large Dog Bed
Furhaven Pet Cot Pet Bed*. This pet cot can be used indoors or outdoors and is naturally flea, mold, weather, water, allergen and mildew resistant.
The frame features a locking design to ensure it will not buckle under your pet. You can choose from three colors (espresso brown, forest green, deep blue).
Dog bed frames for large dogs
These dog bed frames come with a variety of extras, from ventilation to warming to cooling to protection from rain and sunlight.
One particularly great feature about starting with dog bed frames is that you can customize the top portion of the bed for your dog's specific needs (such as by adding more heating, cooling, padding, et al).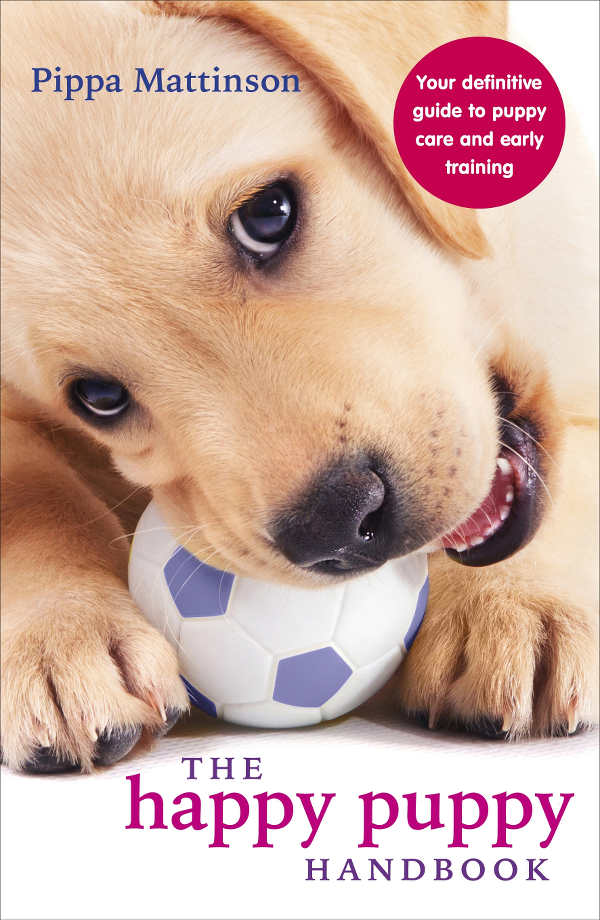 Large Elevated Pet Bed
OxGord "Travel Gear Approved" Steel-Framed Portable Elevated Pet Bed*. This large dog bed is elevated to 8 inches off the ground for maximum ventilation.
The dimensions are 29.5 x 43.5 x 8 in (size large). The entire bed is easy to clean and is safe to be used both outdoors and indoors, as well as for travel (although the legs won't fold under completely, so it may not fit well in very small cars). Owners say this bed is good for large dogs but NOT for serious chewers.
Elevated Cooling Pet Bed
Pawhut Elevated Cooling Dog Bed Cot w/ Canopy Shade*. It doesn't get much cushier than an elevated cooling dog bed with its own canopy for extra shade!
This one comes in large (36-inch) and X-large (48-inch) to accommodate the largest breed dogs. It is easy to install the canopy and very easy to take down and store or travel with using the included travel bag. The frame is steel and the entire bed is easy to clean.
Luxury large dog beds
Who doesn't appreciate a little (or a lot!) of luxury? You don't have to be a homo sapiens to know when you are being pampered….and these luxury large dog beds are primed and ready to do some serious canine pampering!
Large Dog Sofa
Enchanted Home Pet Library Sofa*. This luxury pet sofa is sized 40.5 X 30 X 18 inches. The manufacturer states it is suitable for large dog breeds up to 70 lbs.
It looks exactly like a regular sofa except for the extra-long seating cushion. It even has wood feet and brass accents just like a traditional sofa.
Ultra Supreme Dog Bed
Loving Care Pet Products Ultra Supreme Lounger Style Pet Bed*. Talk about plush – this pet bed is so thick and comfy and plush you and your family will want to pile in to snuggle with your dog!
It comes in large, X-large and XX-large sizes. The entire sofa is easy to clean and wipe down. The material is urine, stain and oil-resistant with a non-slip bottom.
Large Dog Bed Sofa
JOYELF Orthopedic Dog Bed & Sofa*. This highly rated luxury dog bed is a newer product that comes with a bushel of extras.
Including free squeakers and bone toys and a removable rattan cooling mat (which can also be used on its own). The memory foam eases aches and pains and the bolster is great for head and neck support.
Large heated dog beds
There are two types of large heated dog beds to choose from. The first requires an external heat source (usually via electricity) and the second uses your dog's own body heat to warm her via heat reflection back from the bed pad.
The second type is undoubtedly safer and has the extra advantage of being travel-friendly even when there is no electric socket in sight.
Cheap large dog beds
As you have probably realized by now, there are times when owning a large breed pup can also come with larger demands on your wallet. Take dog beds, for instance – there is more foam, more fabric, more of everything when your dog weighs 100 lbs. versus when your dog weighs 10 lbs.!
Having said that, we wanted to take a moment to highlight certain cheap big dog beds and cheap extra large dog beds from these lists here that offer great value for a very affordable price.
Here are our top picks for big dog beds cheap, and you can read more specific details about each one in the previous sections here.
Best dog beds for large dogs
With the amazing variety in dog beds today, shopping for a dog bed large or dog bed extra large (or even a dog bed extra extra large!) can quickly start to feel like its own part-time job.
So if you are getting a bit overwhelmed by sorting through all of your options and trying to figure out which bed is "the one" for your pup, you are definitely not alone!
One great preparatory exercise is to first set your budget range (be sure to include shipping costs in this if you plan to order your large dog bed online). Next, let yourself freely brainstorm all of the features you want in your dog's new bed. Do this for a few minutes without censoring yourself at all.
Now, put those features you just wrote down into top priority order. Finally, highlight the FIRST FIVE features on your list.
Use that list of your top five features to choose the right category of bed (i.e. raised, orthopedic, round, sofa, frame only, heated, ventilated, et al).
Now head over to the appropriately named section in this curated list and examine the five options for great large dog beds. Hopefully one of the beds on the list will become your dog's new bed!
As always, we love to hear what you think! If you and your pooch found the perfect bed on this list, please let us know! And if your pup is in love with a bed that ISN'T on this list, we would love to know about it – we may even feature that bed in a future post here!
Affiliate link disclosure: Links in this article marked with an * are affiliate links, and we may receive a small commission if you purchase these products. However, we selected them for inclusion independently, and all of the views expressed in this article are our own.
Resources and Further Reading
Maldarelli, C., "Although Purebred Dogs Can Be Best in Show, Are They Worst in Health?," Scientific American, 2014.
Aja, D., DVM, "State of Pet Health 2016 Report," Banfield Veterinary Hospital, 2016.