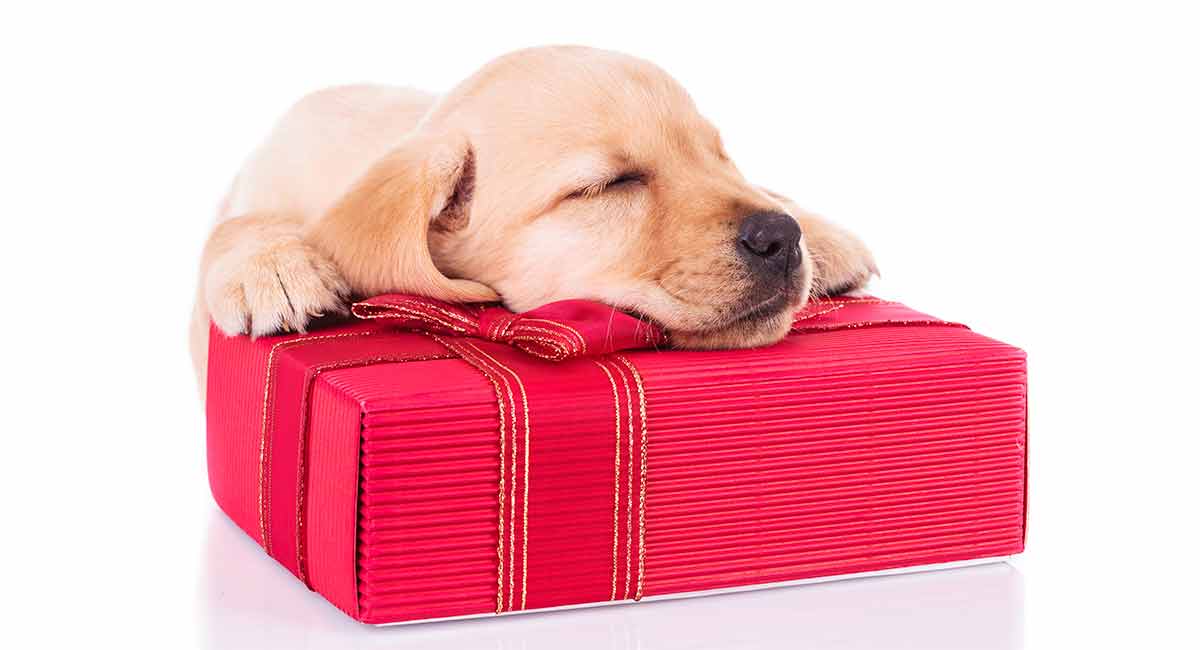 What are the best Labrador Retriever gifts for the most popular dog breed in America?
There's plenty of time to find out, and we have quite a few ideas to celebrate this lively four-legged friends.
Labrador Retrievers have been the most popular dog breed in America for quite a few years, according to the American Kennel Club.
These friendly, outgoing dogs make wonderful family companions. They're attentive and very affectionate.
Their hardworking spirit makes them easy to train. It is no wonder that these family dogs are so popular.
If someone in your life understandably loves these dogs, then you've come to the right place to find them a gift.
Gifts for Labrador Retriever Lovers
The Yellow Labrador Retriever Statue by Ebros Gift is sure to please any Labrador Retriever lover.
It stands at approximately 13.5 inches tall, and is designed to be used on a patio or home decoration.
It is made of composite resin and hand-painted, so you can rest assured that it is high-quality.
The latch hook sign says "Lab Lovers Welcome" on one side and "Don't Stop Retrievin'" on the other side.
So, the recipient of this gift can pick whichever saying fits that home the most.
The Labrador Retriever Salt and Pepper Shaker Set is a realistic and adorable set that is both practical and decorative.
It weighs approximately 1.5 pounds and stands at 6 inches high. Individually handcrafted from cold cast resin, this Labrador Retriever gift is durable and high-quality.
Because each statue is hand-crafted, each one can vary slightly.
Labrador Retriever Dog Gift Cork Drink Coasters are made out of waterproof cork.
They are durable enough to withstand the occasional spill or condensation from an icy drink.
Satisfaction is guaranteed by the manufacturer. Customers love the cute and simple design.
Labrador Retriever Gifts and Collectibles
The Ebros Lifelike Labrador Retriever Bottle Holder is a wonderful conversation starter.
It is both practical and designed to bring you a good laugh.
There are many different breed options available for this bottle holder, so be sure to pick the Labrador Retriever one at checkout.
The variety of breed options also means that you can find a suitable gift for a wider variety of people.
The Pacific Giftware Labrador Puppies Magnetic Salt and Pepper Shakers Set is adorable. Each puppy has a magnetic insert in his nose to keep the two together.
This salt and pepper shaker set is a fun addition to any table. They are dishwasher safe and made with high-quality ceramic.
They even come in a gift box, so they are ready to give away.
The Sandicast Original Size Yellow Labrador Retriever Sculpture is one of the most renowned and highest quality in the world. The Labrador Retriever statues are no different.
Each statue is designed by Sandra Brue and is carefully crafted to be strikingly realistic.
There are varying styles and sizes available, so you can pick the perfect one for the Labrador Retriever in your life.
Each statue is hand cast and hand painted with lots of attention to detail.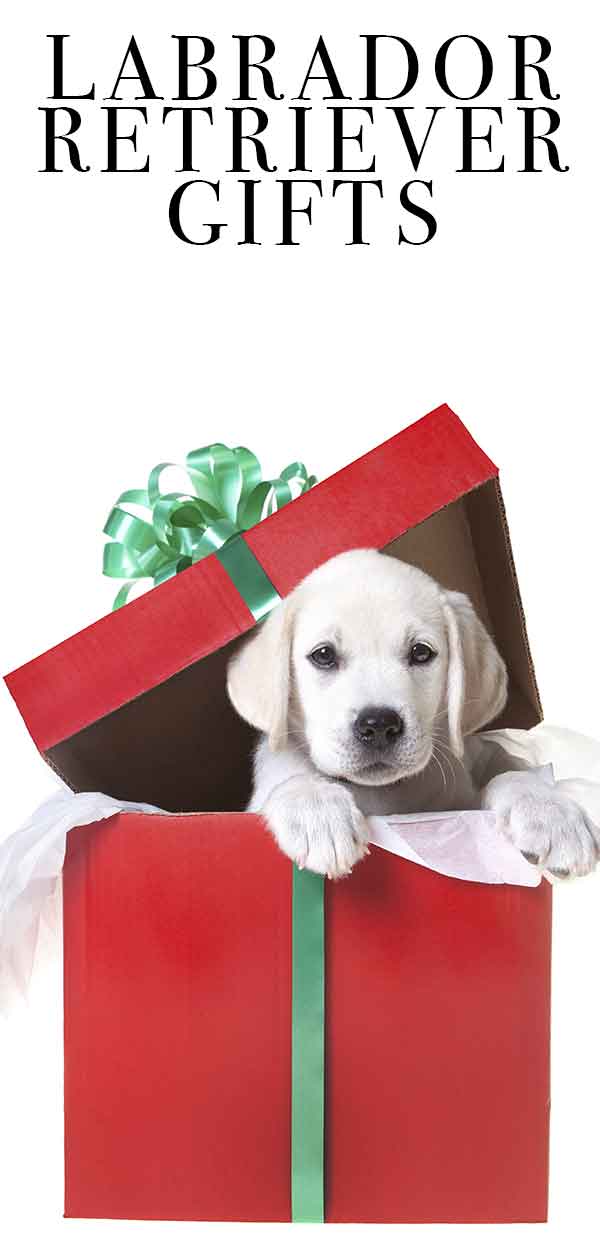 Gifts for Labrador Retriever Owners
The Complete Labrador Handbook: The Essential Guide for New & Prospective Labrador Owners () is the perfect gift for those who are thinking about adopting or have recently adopted a Labrador Retriever.
Written by Linda Whitwam, this book aims to answer every question a new owner might have about this wonderful breed.
Readers will learn how to find a good Labrador Retriever breeder, train this puppy, puppy-proof a home and much more.
There are more than 20 pages just on properly feeding a puppy.
Labrador Retriever health is also covered in-depth, including disorders that Labs are particularly prone to such as hip dysplasia, elbow dysplasia, epilepsy and dermatitis.
Your Labrador Retriever Puppy Month by Month, 2nd Edition: Everything You Need to Know at Each Stage of Development is another cool gift.
If you're buying a gift for someone who owns a Labrador Retriever puppy in particular, then you should seriously consider this book.
It outlines each stage of puppy development and shows readers how to raise a happy, healthy Labrador Retriever puppy.
This book discusses puppy vaccinations, crate training, socialization and everything else you would need to know about owning a puppy of this breed.
A Labrador Retriever Dog Themed Etched All Purpose 12.75oz Libbey Wine Glass is handsomely etched with the image of a Labrador Retriever, making it the perfect gift for an owner of this breed.
The glass is 100 percent dishwasher safe with satisfaction guaranteed. It can hold up to 12.5 ounces of wine and has a beautiful frosted look.
Labrador Retriever Themed Gifts
The Lina & Lily Labrador Dog Print Women's Infinity Scarf Lightweight is a wonderful accessory for any woman who loves Labrador Retrievers.
This infinity scarf comes in a variety of different colors, including camel, gray and maroon.
It is a wonderful accessory for any time of the year. As an infinity scarf, it can be worn in a number of ways.
Soft and lightweight, this scarf is made with 100 percent high-quality polyester.
The Best Labrador Dad Ever Mug is the best gift for any Labrador dad in your life. This white mug is printed with the quote "best Labrador dad ever" on each side.
It can hold up to 11 ounces of coffee or tea, which is higher than most coffee mugs.
The premium imprint is long lasting and lead-free. This mug is also dishwasher and microwave safe.
The Love of a Lab is ideal if you're looking for an inspirational, heartfelt gift about Labrador Retrievers. Plus, it is hard to beat Jim Dratfield's beautiful photography book.
Each page is decorated with beautiful pictures of Labradors and insightful quotes, which aim to capture the reasons why so many people adore these dogs.
This book is sure to be a classic for all Labrador Retriever lovers.
Practical Labrador Retriever Gifts
A Labrador Retriever Key Rack & Dog Leash Hanger makes it easy to keep all your dog leashes in easy reach.
Labrador Retrievers need a lot of exercise and therefore usually come with quite a few leashes.
This hanger features five rounded hooks for hanging leashes, keys or lanyards.
Measuring 9 inches wide and 9 inches tall, this hanger is powder-coated and includes two mounting screws.
The Everything Labrador Retriever Book is the perfect introduction to this popular dog breed.
Written by dog expert Kim Thornton, this book features information to help readers successfully raise, care for, and train their Labrador safely and effectively.
Packed with helpful tidbits and photos, this gift is wonderful for new and old Labrador Retriever owners.
Fun Labrador Retriever Gifts
A Webkinz Signature Yellow Labrador Retriever 10.5″ Plush is a stuffed animal with an electronic code that gives access to the Webkinz World online game.
If you're looking for a gift for a child who loves Labrador Retrievers, then this is it.
Customers enjoy how soft and fluffy this stuffed animal was. This dog measures 10.5 inches from the tip of the tail to its nose.
This durable "Vehicle Has Been Lab Tested Vinyl Window Decal Labrador Retriever" Dog Sticker won't peel or crack for approximately seven years of outdoor use.
This window sticker will brighten your day every time you get in your car.
This sticker measures at 5 inches tall and 5 inches wide. It is easy to apply with detailed application instructions included.
Other Dog Gifts
There are plenty of other great dog gift guides right here!
Labrador Retriever Gifts
Because these dogs are so popular, there are many gifts available for those who love and own them.
We've pulled out some of the very best gifts available and hope that this list gave you some wonderful gift ideas.
References and Further Reading:
Heynold, Y., et al., 1997, "Clinical, Epidemiological and Treatment Results of Idiopathic Epilepsy in 54 Labrador Retrievers: A Long‐Term Study," Journal of Small Animal Practice
Morgan, J.P., et al., 1999, "Bone Dysplasias in the Labrador Retriever: A Radiographic Study," Journal of the American Animal Hospital Association
"Most Popular Breeds," American Kennel Club
Shaw, S.C., et all, 2004, "Estimation of Heritability of Atopic Dermatitis in Labrador and Golden Retrievers," American Journal of Veterinary Research
Smith, G.K., et al., 2001, "Evaluation of Risk Factors for Degenerative Joint Disease Associated with Hip Dysplasia in German Shepherd Dogs, Golden Retrievers, Labrador Retrievers, and Rottweilers," Journal of the American Veterinary Medical Association