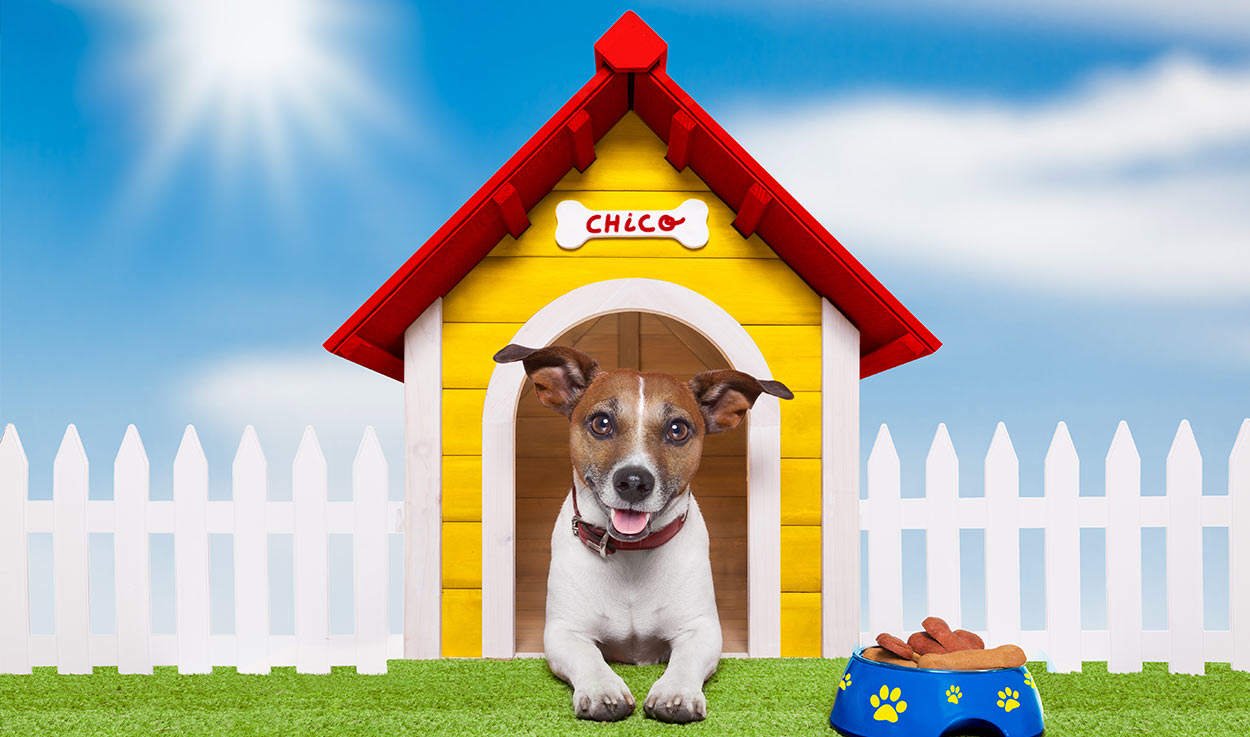 Are You Looking For The Best Dog House Heater To Keep Your Pup Warm?
There Are A Lot Of Different Models Available, And They Work In A Variety Of Ways.
We Have Picked Out The Top Electric, Microwavable, Heat Lamp, Solar Powered Or Pad Based Option.
Whether You are Looking For Indoor Or Outdoor Options, We Will Help You Select The Right Dog House Heater For Your Pet.
There are plenty of things to love about the winter season, but feeling cold isn't one of them!
Plus, it is impossible to relax in your warm indoor casa if you think your pooch might be shivering the night away outside!
Whether your pup lives and sleeps indoors with you or dwells outside in her own dog house, staying warm throughout the winter is important for both comfort and health.
Read on now to find out how many dog owners are keeping their pooches warm this cold season!
All of these products were carefully and independently selected by the Happy Puppy Site team. If you decide to make a purchase from one of the links marked by an asterisk, we may earn a small commission on that sale. This is at no extra cost to you.
Dog houses heated
Dogs, like people, need time to acclimate to temperatures they are not used to.
For example, different dog breeds may be more or less able to tolerate very cold or very hot weather, and this often has to do with size, weight, age, coat thickness and exposure.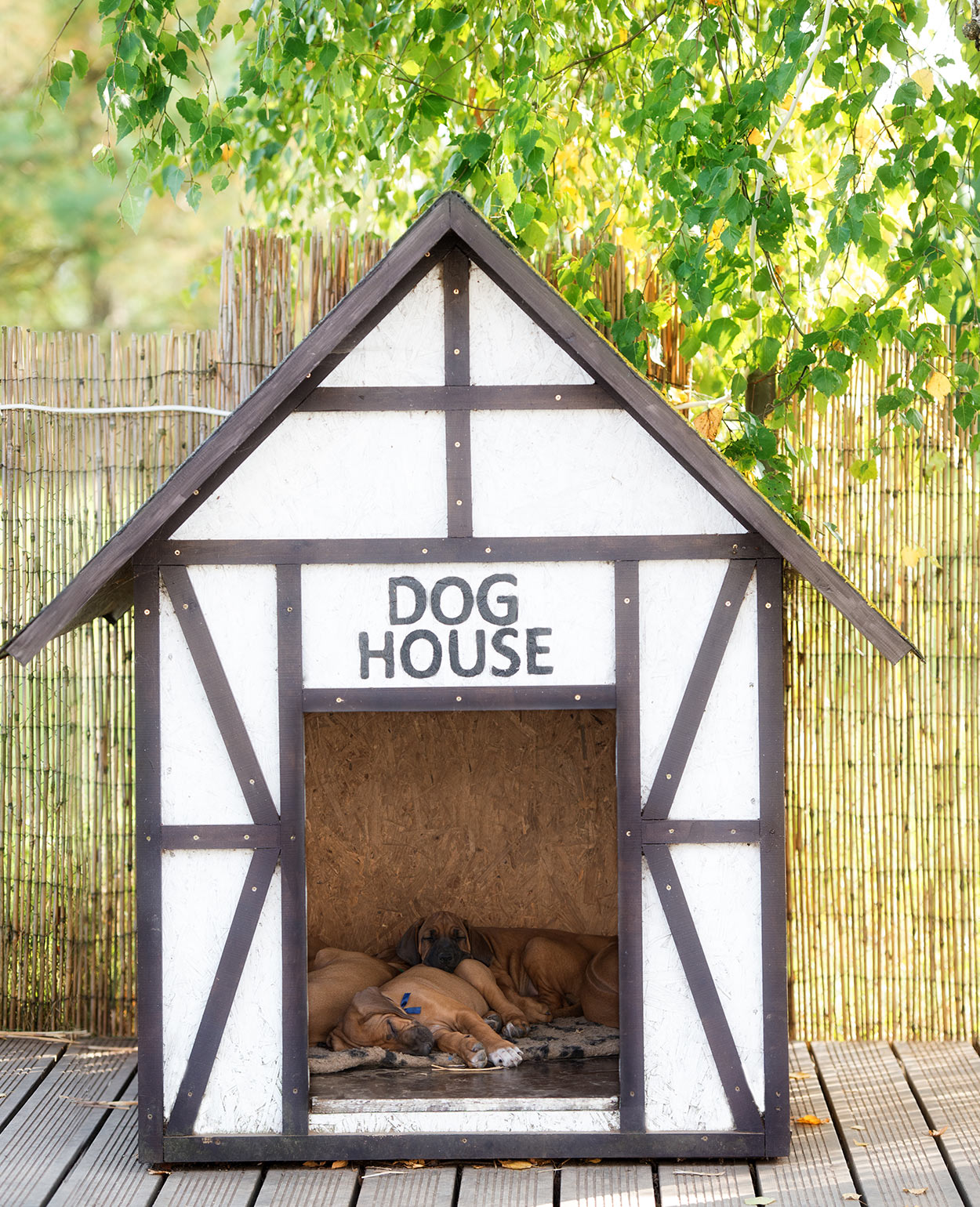 Veterinarians agree that predominantly indoor pets should not be left outside when temperatures fall to 45 degrees Fahrenheit (7.22 degrees Celsius).
However, a heated dog house like one of these can permit your dog to visit the great outdoors and even sleep outside if he wishes!
ASL Solutions Deluxe Insulated Dog Palace with Floor Heater
If you don't already have your dog house, this all-in-one insulated, heated dog house* might be the easiest choice.
The heat source is a hidden 100-watt bulb.
The house itself is insulated with EPS foam and the window and door are fitted to keep heat in. The floor is raised for additional insulation.
The house also insulates without the use of the bulb floor heater by recycling your dog's own body heat for an additional 25 degrees heat increase.
Petmate Indigo with Microban Dog Igloo
This innovative all-weather dog house* is designed to naturally repel wind and rain, retaining heat while still permitting ventilation.
The Microban helps to neutralize odor and bacteria.
The igloo comes in three sizes: medium, large, extra-large. A closer fit will be warmer and cozier for your dog.
The exterior is structural foam that helps radiate your dog's heat back for a self-warming effect.
MILLIARD Portable Heated Outdoor Pet House
This unique soft-sided canvas heated dog house* comes with a six-foot-long PVC-wrapped power cord for indoor/outdoor use.
There are two entry/exit points covered by a transparent vinyl door flap.
The vinyl heating pad self-regulates to comfortably warm and maintain your dog's body temperature.
Dog house heaters
The key to using a dog house heater boils down to two things.
Preparing a heated insulated dog house and ensuring you choose a dog house heater with thermostat or some other type of temperature regulation system.
Akoma Dog Products Hound Heater Dog House Furnace Deluxe with Cord Protector and Mounting Template
This heater* is sized to heat a dog house of 32 cubic feet or smaller in any shape (even Igloo).
The thermostat range is from 30 to 100 degrees Fahrenheit (-1.11 to 37.77 degrees Celsius).
The dog house should have a door for best results. There is also a heat shield to protect your pet from burns.
Precision Pet Log Cabin Style Dog House Insulation Kit
This unique warming kit* is designed to insulate the inside of a small, medium or large dog house.
The cover is double-layer canvas and the insulation is triple-layer poly-foam.
This dual purpose kit will keep the dog house warm in the cold season and cool when it gets hot.
Users say it is easy to install and works well.
Aspen Pet Self Warming Dog Bed
Another option for retaining warmth inside an indoor/outdoor dog house is to add a self-warming dog bed like this* highly rated bed.
This bed uses Mylar "space blanket" technology to create a self-heating effect.
This bed comes in five sizes in round, pillow or rectangular shapes. The bottom is no-skid for safety.
Dog heater
When you power up your dog heater for the first time, it is critical to watch your dog closely.
Here, you are looking for signs of discomfort so you can adjust the dog house thermostat accordingly.
These pet-friendly dog heater options give you this type of necessary flexibility.
DeLonghi HMP1500 Mica Panel Heater
This sleek and slim panel heater* can be used with all types of dog houses, crates and kennels (including those with open wire or plastic walls).
It also has an auto shut-off safety feature if it overheats or gets tipped over.
There is a low setting (750-watt) and a high setting (1,500-watt). The carry handle permits easy transport for different uses and for travel.
Cozy Products Safe Chicken Coop Pet Heater 200W Flat Panel Technology
If it works for barnyard poultry, it will work for your pooch as well to stay warm all winter long.
This highly rated pet heater* runs on 200 watts and is certified for zero clearance (close proximity) use.
Microwavable dog heat pad
Is your top choice of dog house heater a microwavable pad?
While many heating options today require a power source, there are still many effective options that are essentially self-heating.
These microwavable dog heat pad products can emit 10 to 12 hours of soothing heat after just a few minutes in the microwave!
Snuggle Safe Pet Bed Microwave Heating Pad
If your dog stays outside part time or simply needs a heat source for an indoor kennel, bed or crate, it doesn't get much easier than this popular microwavable heating pad*.
The pad can provide up to 10 hours of continuous heat before needing to be re-heated, thanks to an interior component of non-toxic Thermapol heat-retaining material.
K&H Pet Products Microwavable Pet Bed Warmer
This popular compact microwavable heat pad* offers 12 hours of continuous warmth after microwaving.
The covering is neoprene and the inside material is non-toxic.
The bed has a soft "squishy" feel when heated. The manufacturer offers a 1-year warranty.
MOTA The Original MyWarmPet Heat Pad
This very popular microwavable heat pad* provides 12 hours of continuous heat after microwaving.
The heating material is Thermapol, a non-toxic heat retention compound.
The manufacturer offers a 1-year limited warranty.
Heat lamp for dog house
Is the ideal dog house heater for you going to be in the form of a heat lamp?
Choosing a heat light for dog house necessitates some careful planning to ensure all safety issues are factored in.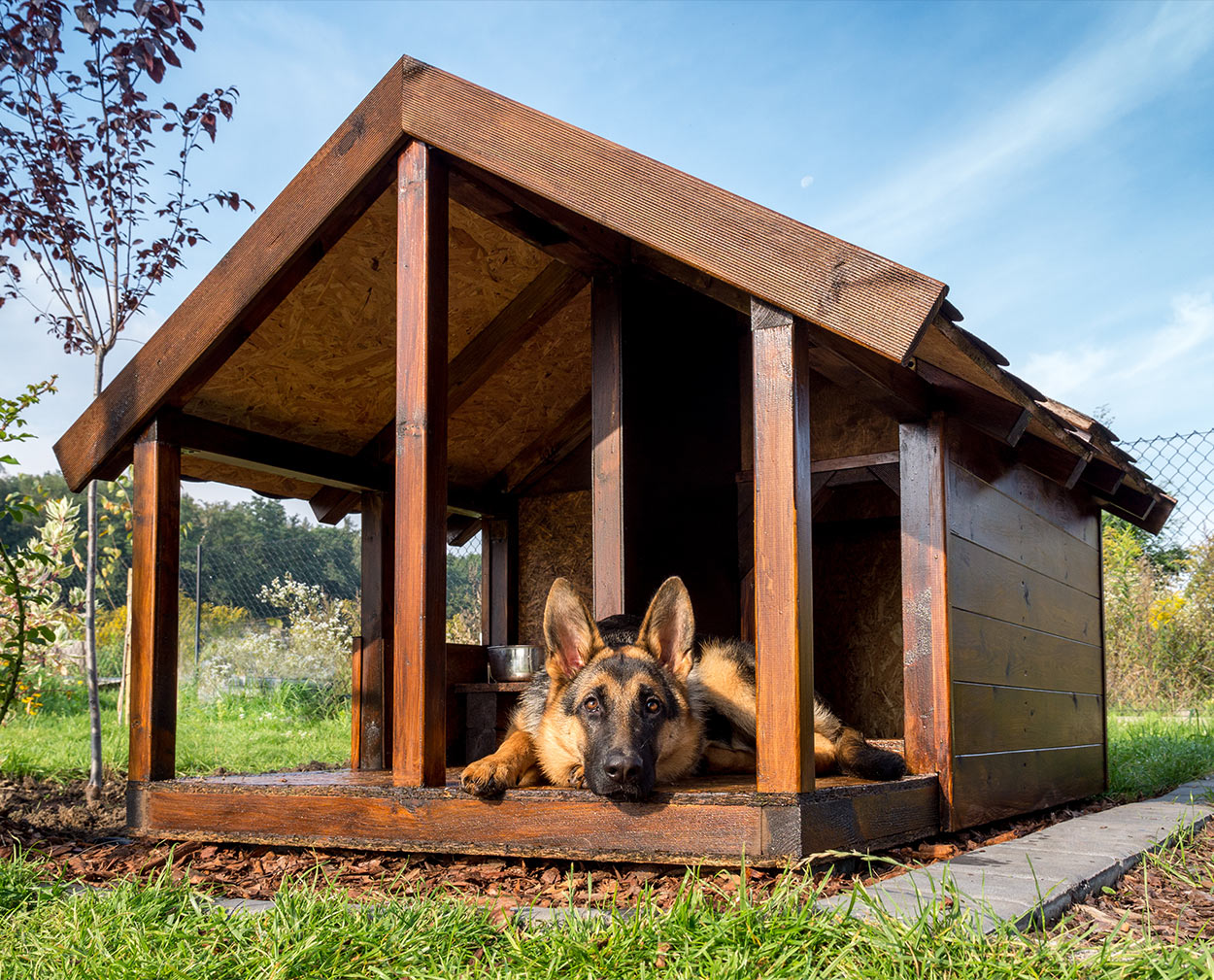 This is especially the case in the wake of a rash of fires attributed to pet or livestock heat lamps.
Choosing a setup featuring a recessed lamp dome, heat-resistant casing and chew-resistant cords, thick glass bulb with as low wattage as you can get away with and a permanent installation out of your dog's reach will all increase the safety margin.
From here, any of these high quality heat lamps will do a good job of generating heat.
Aiicioo Reptile Heat Lamp
While the description states that this is a reptile heat lamp*, it can work equally well to provide heat inside of a dog house, as happy customers attest.
The bulb is UL classified and provides 24/7 heat output.
For your dog's safety, only use with a reflector dome like this one*.
Zoo Med Ceramic Heat Emitter
This lamp bulb* emits heat only and no light, so it can be used for both day and night time warmth.
There are three types: 60-watt, 100-watt, 150-watt.
For safety, it is best to use this ceramic heat emitter* with a recessed bulb holder like this one.
Dog house heating pad outdoor
Do you need a dog house heater for an outdoor location?
A heating pad provides a safe heater for dog house outside, provided you select a heating pad designed to be used outdoors, such as one of these great products!
K&H Manufacturing Lectro-Soft Outdoor Heated Bed with FREE Cover
This highly rated 20-watt heating pad* for dogs is made for outdoor use.
It comes in small, medium and large sizes.
The pad uses your dog's own body heat to regulate its heat output. The pad is made of orthopedic soft foam for perfect comfort for any age dog.
This pad is MET safety rated and comes with a one year warranty.
Milliard Indoor/Outdoor Heated Pet Pad with Fleece Mat
This popular heated 30-watt dog pad* can be used inside or outside.
It has an internal thermostat regulated to stay at 102 degrees Fahrenheit (38.88 degrees Celsius) and the cord is grounded for use in all types of weather.
The pad is covered in an ABS plastic weather-sealed for safety.
The cord is sheathed in chew-proof PVS. It comes with an external fleece pad for comfort.
IB Sound Heating Pad for Pets with Chew Resistant Cord and Soft Removable Cover
This popular pad* comes in three colors: blue, coffee, green and is one compact size.
The LED temperature indicator makes it easy to adjust between the seven power settings reaching up to 102 degrees Fahrenheit (38.88 degrees Celsius).
The material is medical grade and waterproof and is treated to be flame resistant.
The lower power design saves energy and comes with an automatic shut-off feature for safety.
Dog house heating pad indoor
Are you looking for a dog house heater that works indoors?
It is important for safety reasons to match the type of dog house heating pad to the dog house location.
These highly rated pads are designed to be used with indoor dog houses.
Fluffy Paws Indoor Pet Bed Warmer Electric Heated Pad with Free Cover (Dual Temperature & UL Certified)
This popular dog house heater pet pad* comes in two colors: white and yellow dot, and three sizes: small, medium and large.
The pad uses only 18 watts and has a temperature range of 82 degrees Fahrenheit (28 degrees Celsius) to 100 degrees Fahrenheit (38 degrees Celsius).
There is a fluffy fleece mat (sold separately) to increase comfort.
The bottom is non-slip for safety. The manufacturer offers a 1-year warranty.
Dog self heating pad
Is the right dog house heater for your pup a self heating pad?
Perhaps the all-time safest method of providing your dog with heat is to use a dog self heating pad.
This type of product captures your dog's own body heat and radiates it back to her!
Thermal Pet Bed Mat by Easyology Self Warming Crate Pad with Reflective Core and Non-Electric
This popular and unique thermal pet mat* can be added to any pet bed or used on its own.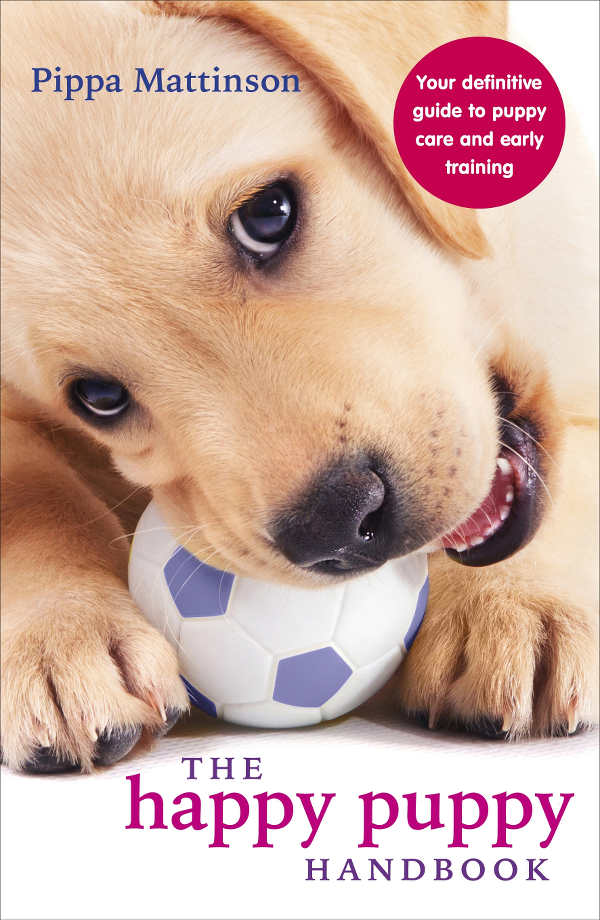 The pad uses your dog's own body heat and reflects it back to increase warmth.
The cooling gel pad (sold separately) can be used in summer. It comes in two sizes, large and jumbo.
Evelots Self Heating Crate Pad For Pets
This highly rated crate warmer* comes in three sizes: small, medium and large.
The pad has a non-slip bottom to keep the pad safely in place.
The heat source comes from your dog's body, and an inner heat reflective core redirects that heat back to keep your dog warm. It is machine washable.
Solar powered dog house heater
Is your ideal dog house heater a solar powered model?
There are two methods for creating your own solar heated dog house: passive and active.
Passive.
The passive method requires four essentials: insulation for the dog house itself, a greenhouse cover that fits over the dog house, a night-time cover to retain heat, and some type of thermal flooring (like a concrete or brick foundation).
There are lots of DIY tutorials online if this approach is of interest!
Active.
The active method requires the same four essentials, replacing the greenhouse cover with a solar panel that sits on the roof of your dog's house.
These solar panels come highly rated for a variety of uses.
Suaoki 100W 18V 12V Solar Panel Charger
This thin, lightweight, flexible and economical solar panel* comes highly rated for a variety of needs and is easy to install.
You can choose from 50 watts or 100 watts.
BigBlue 5V 28W Foldable Outdoor Solar Powered Charger With SunPower Solar Panels 3 USB Ports
This affordable, unique, waterproof and innovative foldable solar-powered charger* transfers power directly via USB to devices.
Making it possible to use a USB-powered heater for your dog house. It comes with a 24-month manufacturer's warranty.
What is the best way to heat a dog house?
Thanks to human ingenuity plus modern technology, you now have lots of choices for dog house heaters that keep your pup warm safely, affordably and comfortably!
We hope you have discovered the best way to heat a dog house after reading through the many options listed here.
If you have been using another creative dog house heating method, we would love to learn from you!
Please feel free to post your ideas in the comments section here!
Affiliate link disclosure: Links in this article marked with an * are affiliate links, and we may receive a small commission if you purchase these products. However, we selected them for inclusion independently, and all of the views expressed in this article are our own.
Resources
Carnett, J.B., "Man's Best Friend Gets a High-Tech Home," Popular Science, 2011.
Clendenin, A.G., "How Cold is Too Cold," Texas A&M Veterinary Medicine & Biomedical Sciences, 2009.
Carlson, D., "How to protect your dog during winter," Chicago Tribune, 2017.
Glos, M., "Managing Risk: Using Heat Lamps on the Farm," Cornell Small Farms Program, 2017.
Lalonde, J., DVM, et al, "Code of Practice for Canadian Kennel Operations," Canadian Veterinarians, 2007.