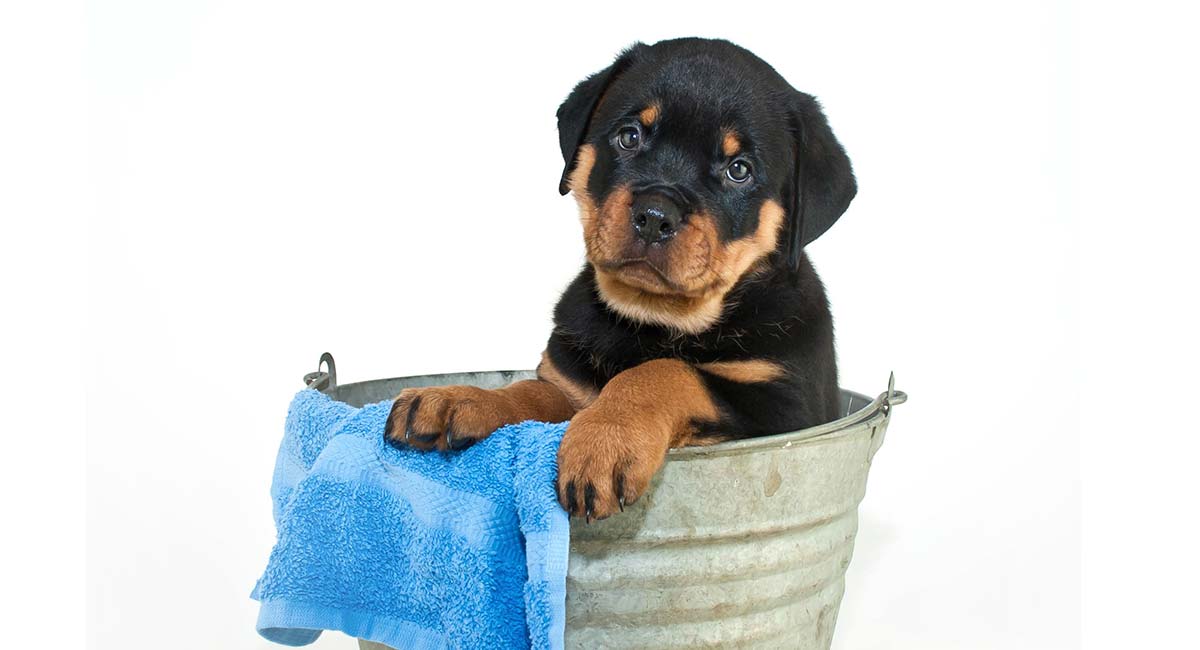 Welcome to our guide to finding the best dog bathtub for your pooch.
In this article, we ask why owners might want or need to bathe their dogs.
We'll also discuss bathing options that make the job less messy, quicker, and more fun for you and your pet.
We'll then take a look at what dog bathtubs are available so that you can decide which would be the best dog bathtub for your dog.
Products included in this article were carefully and independently selected by the Happy Puppy Site team. If you decide to make a purchase from one of the links marked by an asterisk, we may earn a small commission on that sale. This is at no extra cost to you.
Why Bathe Your Dog?
Bathing your dog is important for a few reasons:
Regular baths help to keep your dog's skin and coat in good condition.
Bathing helps to get rid of loose hair and dead skin.
Bathing can reduce shedding in some breeds.
A bath may be necessary as part of a dog's treatment if he has a skin condition.
Bathing can help to highlight problems such as flea and tick infestations.
Grooming and bathing your pet will also help to build a closer bond between you. And it's fun for your dog too.
How Often Should You Bathe Your Dog?
How often you bathe your dog will depend on each individual dog and their own specific needs.
Dogs should only be bathed when necessary. Bathing too often can remove the natural oils from the dog's skin, leaving his skin and coat itchy and dry.
You should bathe your dog if you notice an unpleasant odor or if he has come in dirty from playing in the mud (or worse).
Dogs with skin conditions will have a more regular bathing schedule, which your vet will set out for you.
Where to Bathe Your Dog
When it comes to deciding where to bathe your dog, it's really up to your own personal preference and how your dog reacts to being bathed.
Bathing Your Dog Indoors
If you have a suitable area such as a utility room with a tiled floor, you might want to bathe a small dog indoors.
Always use a proper dog bathtub rather than your own tub.
That way, scrabbling claws won't damage your tub and the drain won't end up clogged with dog hair.
Also, many proper dog bathtubs are equipped with restraints to keep your dog still and safe while you give him his bath.
Some even have built-in shower attachments to make your job easier and less messy.
Bathing Your Dog Outside
If you have a large dog or a particularly boisterous one, you may find it easier and less messy to set up your best dog bathtub outside in your backyard, resting directly on the ground.
That way, you won't have to lift a large, wriggling dog into the dog bathtub.
Outdoor bathing can also be a good option for dogs who habitually leap out of the tub or shake all over you and your décor as soon as the dog bath is finished.
Dog Bathing Safety Tips
When bathing your dog, never leave him unattended in the tub—even for a moment.
Don't fill the tub and leave the water in it.
For safety reasons, always let the water run down the drain and use a suitable shower attachment to rinse away soap.
Also, be sure that your dog's feet can easily touch the bottom of the bathtub.
If he has to continually swim to keep his head above water, he'll quickly become stressed and exhausted.
Use a shower head attached to the dog bathtub rather than buckets.
That way, you can test the water temperature to be sure it's not too hot or too cold before you pour it over your dog. Keep the water pressure light and the flow low.
Always place a non-slip mat on the floor of the dog bathtub to prevent your dog from slipping and injuring himself.
If you are bathing your dog in a room with a tiled floor, place non-slip mats alongside the bath too.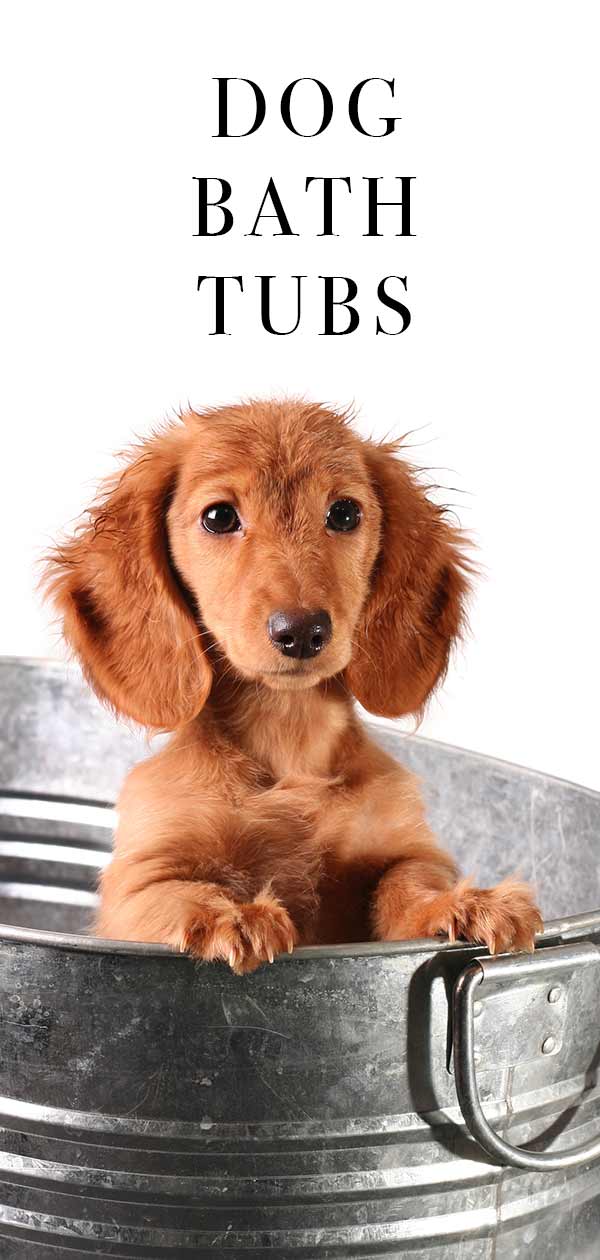 Dog Grooming Bathtubs: What Qualities Should You Look For?
Whether you are buying a dog bathtub for personal use or with the intention of setting up a dog grooming business, you should always choose a product of the highest quality that you can afford.
Although a top-quality dog bathtub might seem expensive for something that you don't use very often, it will last you a lifetime, whereas a cheap one is more likely to break down over time and require replacement.
The best dog bathtub will allow you to bathe your pet without sustaining backache.
That's particularly important if you run a professional grooming business where you may be on your feet, bathing several dogs each day.
Best Dog Bathtub
Let's now look at the best dog bathtub we've found that will suit dogs' and owners' different needs.
Outdoor Dog Bathtub
Here are a few options for outdoor bathing.
The Lalawow SO COOL Foldable Pet Swimming Pool Bathing Tub Bathtub* is ideal for bathing dogs outside.
The dog bathtub sits directly on the ground so there's no risk of your dog injuring himself should he jump out. Also, the dog can easily jump into the bathtub so you won't need to lift him.
Heavy-duty PVC ensures that the bath will withstand the wriggliest of dogs, and the built-in upholder means that the sides of the bath won't collapse. There's a drainage hole in the bottom of the bath to allow easy drainage.
The FrontPet Foldable Large Dog Pet Pool Bathing Tub* is perfect for outdoor use. This floor-standing dog bathtub is made from strong and durable PVC and has stand-up sides that won't collapse, even when the bath is not full.
Drainage holes allow for easy emptying, and the whole thing folds flat so that you can put the bathtub away when not in use.
Both these dog bathtubs can also be a great way of cooling your dog down during very hot weather. Just fill the tub with cool water and allow your pet to play in the tub.
As with any dog bathtub, always supervise your pet when he's in the water. If you have a tiny pup, be sure that his feet can easily touch the bottom of the bathtub. Don't overfill it.
With both these outdoor dog bathtubs, you'll need a pet shower. The NYO PET Shower Sprayer* features a convenient, no-hassle, all-in-one design that incorporates a massage tool and grooming mitt. Just connect the hose attachment to a water supply, and you're good to go.
The Waterpik PPR-252 Pet Wand Pro Dog Shower Attachment* is perfect for rinsing soap from your pet's coat.
This professional-grade dog shower attachment fits easily onto a garden hose. The uniquely designed contoured shape is perfect for washing dogs of all types and sizes. The full-coverage water comb spray gives maximum cleaning power and penetration of thick fur, so you won't have to rub too vigorously—ideal for sensitive dogs.
The unit can be operated with one hand only, leaving your other hand free to reassure or hold your pet.
Small Dog Bathtub
Tiny pups can be bathed in your kitchen sink. However, it's safer and more hygienic to buy your little pooch his own small dog bathtub.
The Flying Pig Pet Dog Cat Washing Shower Grooming Portable Bath Tub* has 360-degree access, making it easy to bathe your dog without stretching and hurting your back. Adjustable legs allow you to elevate the tub to a comfortable height.
This small dog bathtub is made from robust, UV protected plastic so you can use it indoors or outdoors. Cleverly designed levelers on the tub's legs allow you to adjust the unit so that it stands flat on unlevel ground. There's a direct drain hose for easy drainage.
The bathtub's legs are removable for easy, convenient storage.
The Paws for Thought Booster Bath* is a high-quality, well-designed product with lots of useful features to make bath time easy.
There's an adjustable restraint system to stop your shampoo-dodger from wriggling out of the bath, and the tub has a "U"-shaped entry way, allowing you 360-degree access for easy bathing. Adjustable legs mean that you can fix the dog bathtub at a height that's comfortable for you.
This tub is suitable for indoor and outdoor use. It has a directable drain hose to make emptying the tub quick and easy. There's a holder for your shampoo, and the bath is lined with non-slip rubber matting to keep your dog safe from slipping over while he's being bathed.
Big Dog Bathtub
If you own a large breed of dog, you'll need a dog bathtub that will safely and comfortably accommodate your pet.
The Booster Bath Elevated Pet Bathing dog bathtub* is perfect for owners who want a big dog bathtub.
This USA-made dog bathtub is lightweight, durable and portable. You can also disassemble the bath for easy storage.
With this big dog bathtub, you can forget the problem of wriggle, escaping dogs. The unit has a patented, adjustable, three-point restraint system with a quick-snap removable collar. The system keeps the dog facing forward in the bathtub so that he cannot back out, jump out or turn around.
At three feet off the ground, the bathtub eliminates back strain for the owner. The "U"-shaped entry design means that you can teach your dog to jump right into the tub or walk him into it using a special dog ramp*.
You can use the bathtub indoors or outdoors. There's a drain hose so that you can direct soiled water wherever you want to without getting soaked. The bath features a shampoo caddy so that you don't have to chase your shampoo bottle around the tub.
The fan spray nozzle is perfect for washing and rinsing your dog.
Rubberized matting ensures that your dog won't slip while he's being bathed.
Plastic Dog Bathtub
As a cheaper option for bathing small dogs indoors or outdoors, you might want to consider the Pet Gear Pro Pawty dog bathtub*.
This plastic dog bathtub will accommodate small dogs up to 20 pounds in weight. The tub can be placed on a countertop or on the ground, and has a rubberized bottom to prevent the tub from slipping.
There are two tethers incorporated into the tub to ensure that your dog can't move around while you're bathing him. Two storage trays are built into the dog bathtub so that you can have your shampoo, sponges, etc., conveniently on hand.
The bathtub has a quick drain feature for quick and easy emptying.
You'll need to buy a shower attachment to go with this dog bathtub.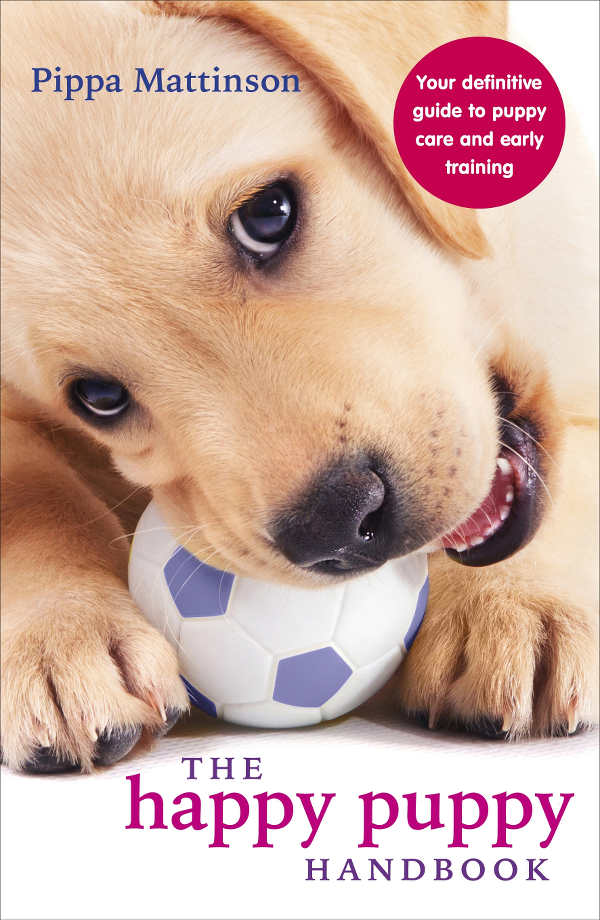 Professional Dog Bathtub
The dog bathtubs that we've looked at so far are all ideal for home use. However, if you're looking to buy a dog bathtub for use in a commercial setting, you'll need something more.
Here are two professional dog bathtubs that we think would be perfect for your grooming salon.
Although the price tickets are pretty high in comparison to the personal use dog bathtubs we've looked at, the quality, durability and longevity of both these dog bathtubs will repay you tenfold over time in repeat business and referrals from happy clients.
The Flying Pig Grooming Professional Stainless Steel Pet Dog Grooming Bath Tub* is an impressive dog bathing kit that provides you with everything you'll need for safe and efficient bathing. The smart unit is made of rust-resistant stainless steel that's built to be durable, leak-proof and easy to maintain.
The dog bathtub has stainless steel fittings, including a removable overhead arm complete with handy loops for maximum adjustability and configuration. You can remove the side-splash and back-splashes for easy cleaning and to allow hassle-free moving of the unit when required. Adjustable floor grates can be set to suit both small and large dogs, saving you from back pain when leaning over the tub.
There's an easy-open access door with security locks, a walk-in ramp, a faucet with hot and cold water hoses, a sprayer, hair trap and drain kit. A handy shampoo rack allows you to keep everything you need readily on hand.
The Mophorn 50″ Professional Stainless Steel Dog Grooming Tub* has every feature you'd expect in a professional piece of equipment from this renowned manufacturer.
The top-grade stainless steel dog bathtub can hold dogs up to 260 pounds in weight. Superb craftsmanship ensures that the bathtub won't leak, even though the back and side splash-backs are removable.
The floor grates can be adjusted to accommodate dogs of different heights, saving you from back injury. The entry door is lockable and secure so you can be confident that none of your clients will escape.
Entry to the tub is via an easily adjustable ramp.
Best Dog Bathtub: Summary
Dogs can benefit from having a bath from time to time.
Bathing your dog helps to get rid of dirt, loose hair and dead skin, keeping your pooch's coat free from mats and smelling fresh.
Dogs with skin conditions may need regular baths too. The safest and most efficient way to bathe your dog is by using a proper dog bathtub, like those we've reviewed in this guide.
We'd love to know about your doggy bathing experiences. Tell us in the comments section below, especially if you're a professional dog groomer.
Affiliate link disclosure: Links in this article marked with an * are affiliate links, and we may receive a small commission if you purchase these products. However, we selected them for inclusion independently, and all of the views expressed in this article are our own.
References and Further Reading:
The Kennel Club, "Bathing Your Dog or Puppy"
RSPCA, "Ultimate Guide to Grooming and Bathing Your Dog"