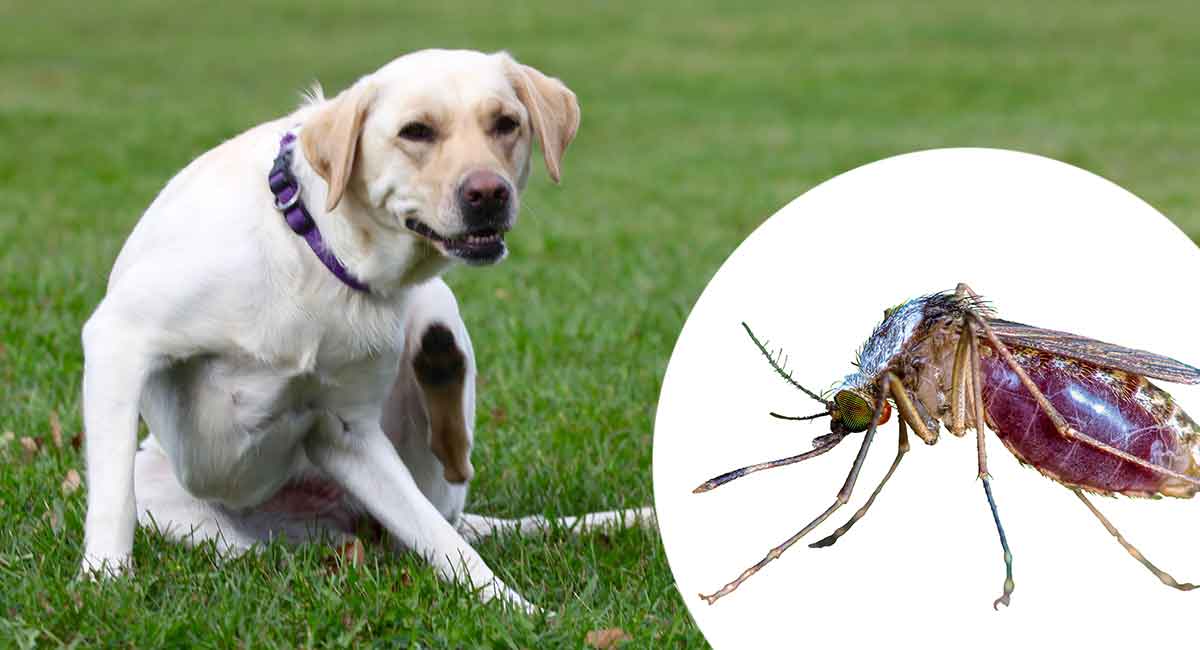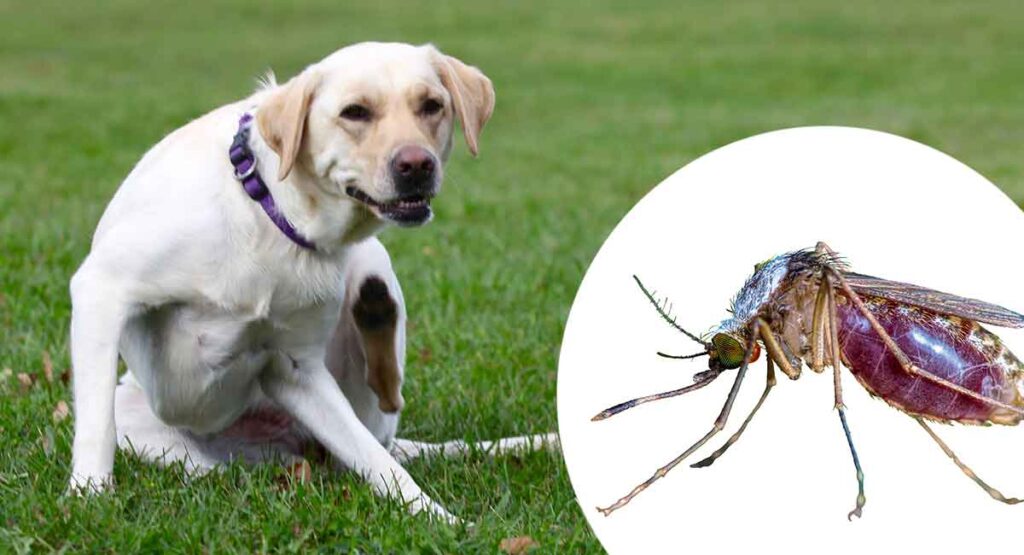 Do midges bite dogs? Midges can be a nuisance to dogs and humans alike. And, in the worst cases, they can pass on dangerous diseases to our beloved pets. Midge bites on dogs will usually be hard to see. But you may notice that your dog is excessively scratching, biting themselves, or even rubbing against furniture.
Luckily, most dogs won't notice if they are bitten by a midge. But nonetheless, there are some steps you can take to minimise the chances of it happening.
About Midges
Biting midges are very small insects found around the world. They are troublesome because they bite humans and other animals, which can be painful and irritating. And, in some cases, these biting midges can transmit diseases and viruses.
The scientific name for biting midges is Ceratopogonidae. But, you may also hear people call them sandflies, punkies, or no-see-ums – because they're so small! Within this family, there are 78 genera, and around 4000 different species. But, the Culicodes genus is the most troublesome.
Midges can be found across the globe. You might see them more often early in the morning, and late in the evening. Many people also report finding them more frequently in boggy, dark, or wet environments. So, it would make sense if you run into them on your daily dog walks before and after work. Should this be a concern?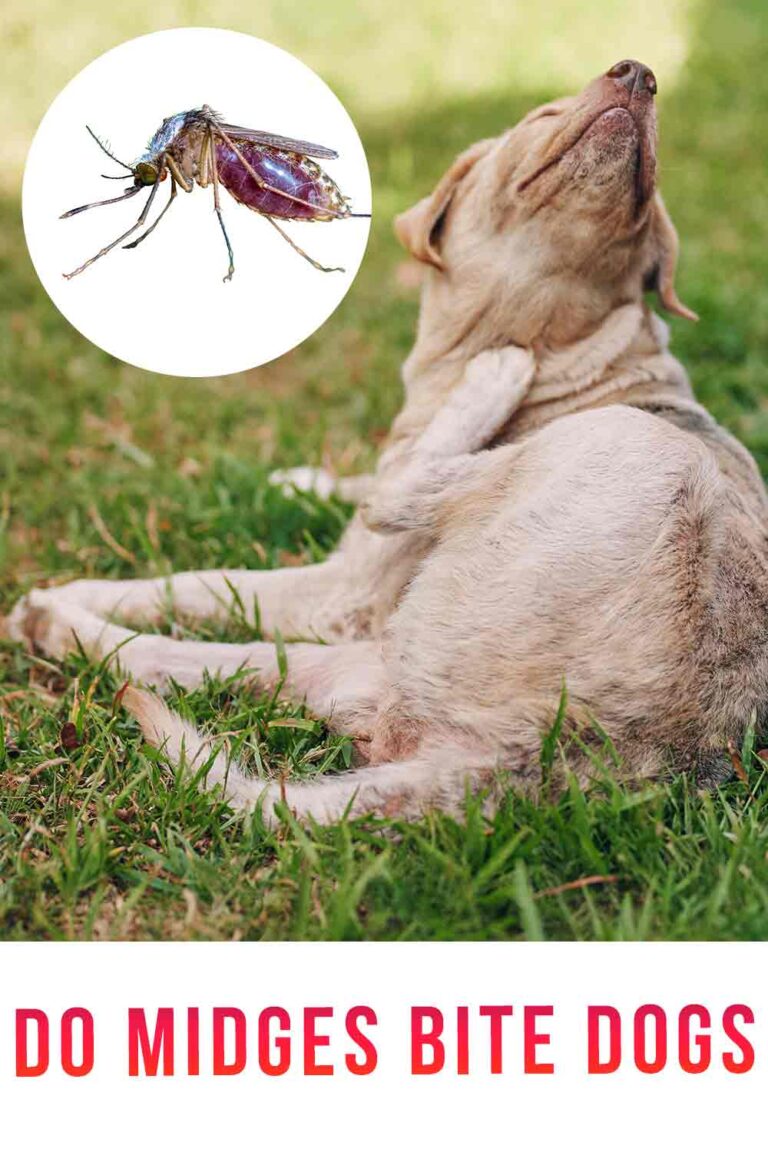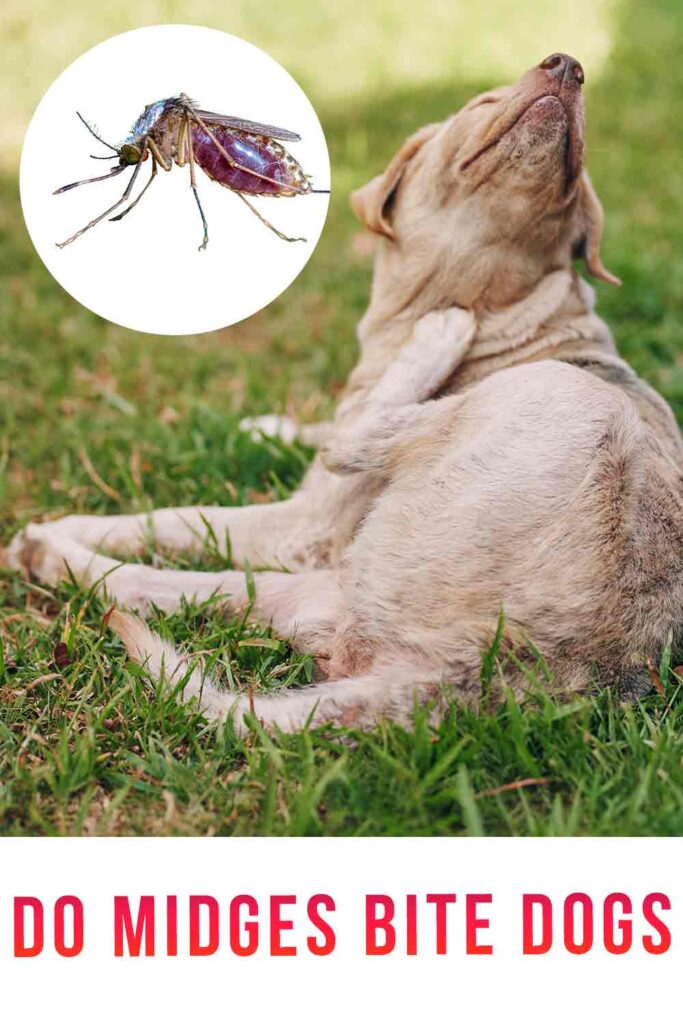 Do Midges Bite Dogs?
Since midges exist all over the world, they're one nuisance that most dog owners share. And, unfortunately for our pets, midges do bite dogs.
Many dogs won't be bothered by one or two midge bites. After all, they're tiny, and more often than not, your dog won't even notice that they've been bitten. In fact, lots of dogs are more likely to chase and snap at swarms of midges they see when you're out walking together!
However, some dogs will feel midge bites. Or, they may get bitten slightly more than normal, which can cause pain and irritation. If you suspect your dog has been bitten by a noseeum whilst you're out, it can be hard to know the best next step. After all, it's only a little midge bite, right? Well, your first step should be to determine whether it really is a midge bite, or whether something else is irritating your dog.
How Do I Know if My Dog Has Midge Bites?
Midges are small, so their bites often won't cause visible markings. If your dog has a large red welt on them, there's a chance they've been bitten or stung by something else altogether. Instead, midge bites are often easier to spot from your dog's behavior. Midge bites can cause the following behavior in dogs:
Increased itching
Rubbing against furniture
Rubbing against walls
Biting at the same area repeatedly
Excessively grooming and licking the same area
If you do notice these behaviors and examine your dog a little closer, you may notice red skin, small raised bumps, and even some swelling around the bite location. Of course, there's still a chance that something else bit your dog, or even that your dog is experiencing an allergic reaction to something. But if you know your dog has been around midges, a midge bite is a real possibility.
What Should I Do if My Dog Has Midge Bites?
Once you're almost certain that your dog is suffering from midge bites, rather than an allergic reaction, or any other pest issues, you can take steps to help. Some dogs may never notice midge bites, but for other dogs, it can be a real source of discomfort.
Your best course of action is to confer with your vet. Since they see so many dog health issues every day, they'll be able to confirm exactly what is causing your dog's irritation – whether it could be midges, or whether it is definitely something else, like fleas.
For dogs that suffer from mild symptoms, such as general irritation and itching, veterinarians may prescribe antihistamines or some other type of anti-inflammatories. This won't get rid of the midge bites immediately, but it will soothe your dog's irritation, meaning they will leave the bites alone to let them heal.
In more serious cases, vets may look to prescribe something a little stronger. This could be a topical treatment, such as corticosteroids, or oxygen therapy. In fact, these types of treatment are common for all insect bite reactions in dogs, not just from midges.
Are Midge Bites on Dogs Dangerous?
Midge bites themselves aren't usually dangerous. Many dogs won't notice them, and if they do, it will usually only be a case of minor irritation. However, midge bites can become more of a concern if the midge transmits a virus or disease to your dog.
Studies and observations have found that biting midges can carry a huge number of viruses and diseases. Dogs can end up carrying these and passing them to other animals without anyone noticing, or they may suffer more seriously. Some potential viruses and diseases that midges could spread to dogs include:
Oropouche fever
Mansonellosis
Bluetongue disease
Epizootic hemorrhagic disease
African horse sickness
Blood parasites
Equine onchocerciasis
Equine allergy dermatitis
And more.
Some of these issues can affect humans. But, more commonly, they are dangerous to other animals, including cattle, sheep, other dogs, and horses. So, if you think your dog has been bitten by a midge, your veterinarian may want to carry out additional tests, such as bloodwork. Particularly if your dog has been showing other signs of feeling unwell.
Tips for Preventing Midge Bites
Midge bites are unpleasant, and in some cases they can pose health hazards for our dogs, ourselves, and other animals. But, there are plenty of ways you can prevent midge bites when you're outside with your dog.
Around your home, keep your yard clean and bright when you're outside. This includes removing any still or dirty water, and potentially investing in insect repellents, such as citronella candles. Just make sure these are always dog-safe.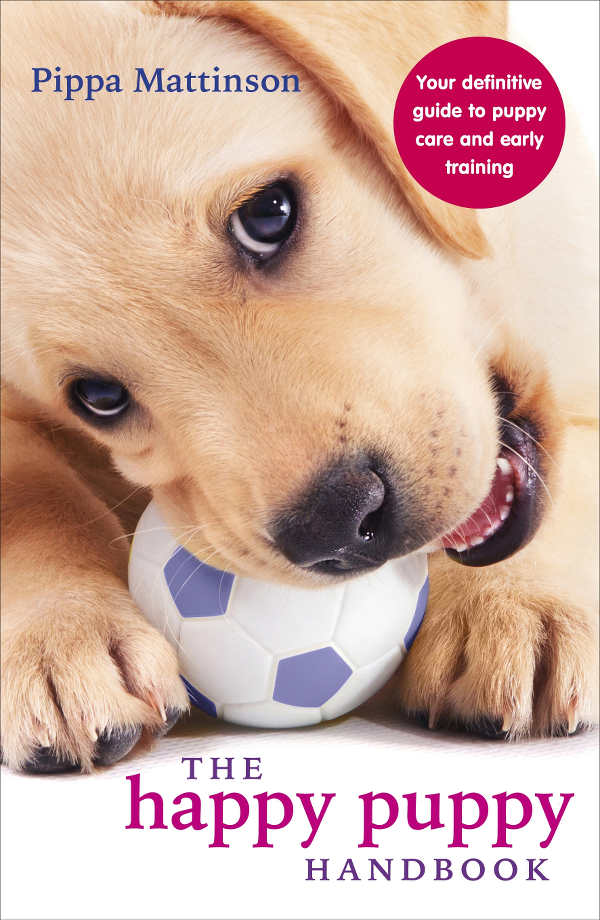 When exercising your dog, you can try to avoid areas where you know midges tend to gather. Or, just try going to those areas at different times in the day. Maybe you can take your dog for a late morning walk rather than an early morning walk.
And, keep up to date with all of your dog's pest treatments. This will help you to determine that your dog isn't just experiencing irritation related to fleas or other parasites. Whatever you do, only ever use dog-safe treatments. Human bug-repellents can be toxic to dogs, so if you're ever unsure about a product, run it past your vet.
Do Midges Bite Dogs?
Sadly, midges can and do bite dogs. There are some things we can do to prevent these pests from irritating our pets, but ultimately, a lot of dogs won't notice the occasional midge bite. Do you have any other tips that can help owners avoid midge bites on their dogs?
References and Resources