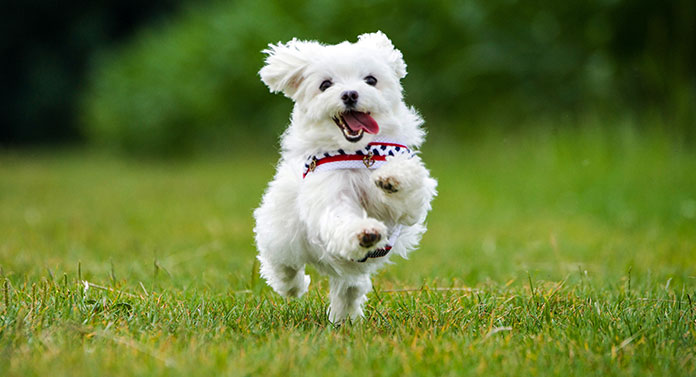 There isn't a definitive threshold for what is considered a small dog. Lots of pet food manufacturers, vets and groomers subscribe to an informal definition that small dogs weigh around 20 lbs or less. But whenever describing a dog's size has real world consequences it is important to be accurate and use numbers, rather than non-specific terms like small. Administering medicine, securing a tenancy, or taking out an insurance policy all require you to know in a bit more detail exactly where on that size scale your pet falls.
Contents
Subjective Measures
Small dogs have lots of appeal. They're cute, safe and easy to carry when called for, cost less to feed than large dogs, and take up less room in an apartment.
There's no standardized agreement on what is considered a small dog though.
The answer is partly subjective – to Wolfhound or Mastiff parents, all other dogs are small!
Many of the best known small dogs belong to Toy Group of the American Kennel Club. But there are several small breeds outside of it too (we'll come back to this in a moment).
Lots of pet food manufacturers make dog food specifically aimed at small breeds, but they set their own definition of what that means. For example, for Pedigree it's adult dogs under 25 lbs, for Hill's Pet it's adult dogs under 22 lbs, and for Iams it's adult dogs under 20 lbs).
Some landlords will let homes to tenants with small dogs, but again, that doesn't have a legal definition, and each landlord can decide for themselves which dogs are small enough.
And finally, some insurance plans, pet health plans, and preventative medicines (like flea treatment) are sold or administered by size, but once again, you'll need to read the small print to find out where their interpretation of small gives way to medium.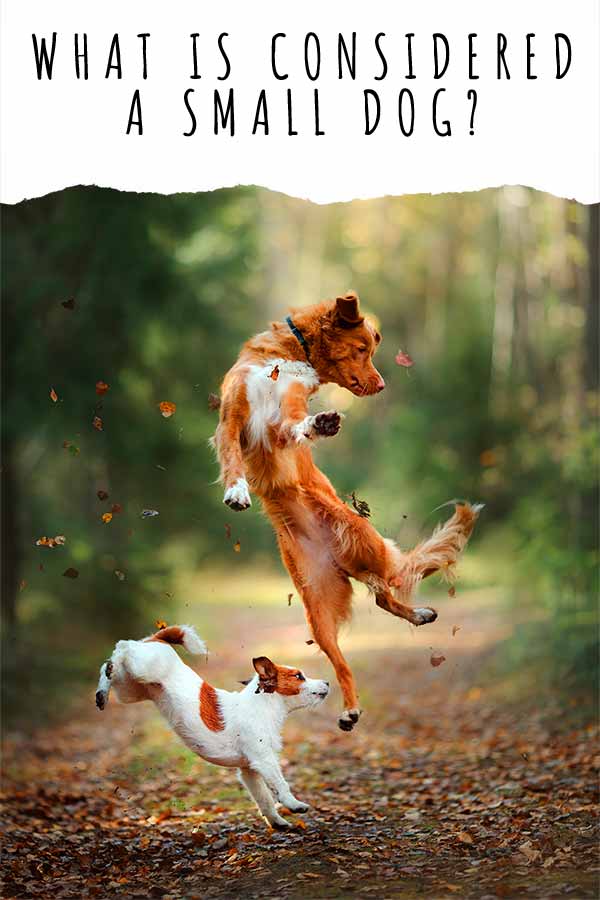 What Is Considered A Small Dog Breed?
So most of the time, small is in the eye of the beholder. But there is one special group of dogs who are undeniably, reliably small – the AKC's Toy Group. The largest representative of the Toy Group is the Cavalier King Charles Spaniel, which weighs ups to 18 lbs. At the time of writing, the American Kennel Club recognizes 20 other dog breeds in the Toy Group too:
Brussels Griffon
Chinese Crested
English Toy Spaniel
Havanese
Italian Greyhound
Japanese Chin
Toy Manchester Terrier
Miniature Pinscher
Papillon
Pug
Silky Terrier
Toy Fox Terrier
But there are also some notable small dog varieties which sit within other groups, such as the Bichon Frise (Foundation Service), Boston Terrier (Non-Sporting Group) and the Dachshund (Hound Group). And others which have declined to be registered with the AKC at all, such as the small and sprightly Jack Russell Terrier.
12 Popular Small Dog Breeds
From petite and portable, to truly pint-sized, all of these small breeds have big fan groups.
1. Boston Terrier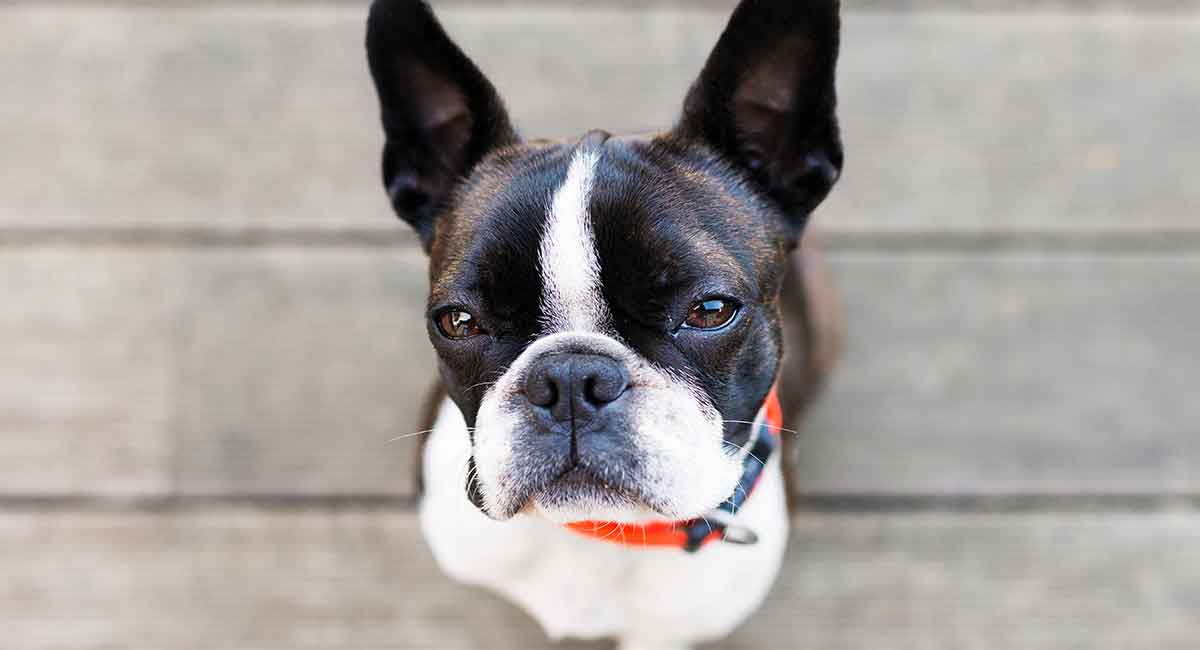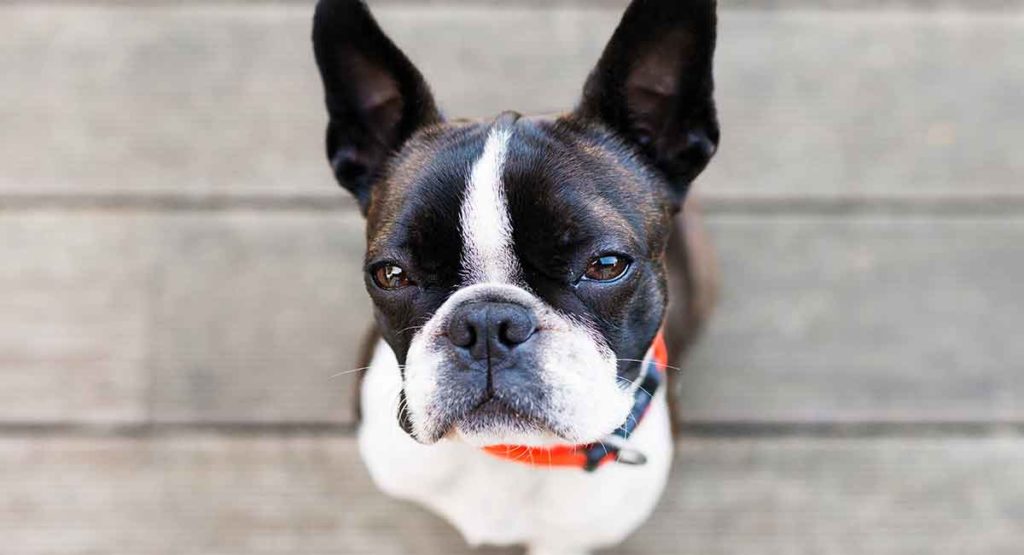 The dapper-looking Boston Terrier weighs 12-25 lbs. Their short coat adds to the impression of being neat and compact.
Bostons started out as crosses between pit fighting dogs and successful ratting terriers. When bloodsports fell out of favor they were adopted as popular companion dogs instead, and today they are lauded for their friendly nature.
Unfortunately, breeding for increasingly flattened faces has led to widespread respiratory and dental problems in the breed.
2. Cavalier King Charles Spaniel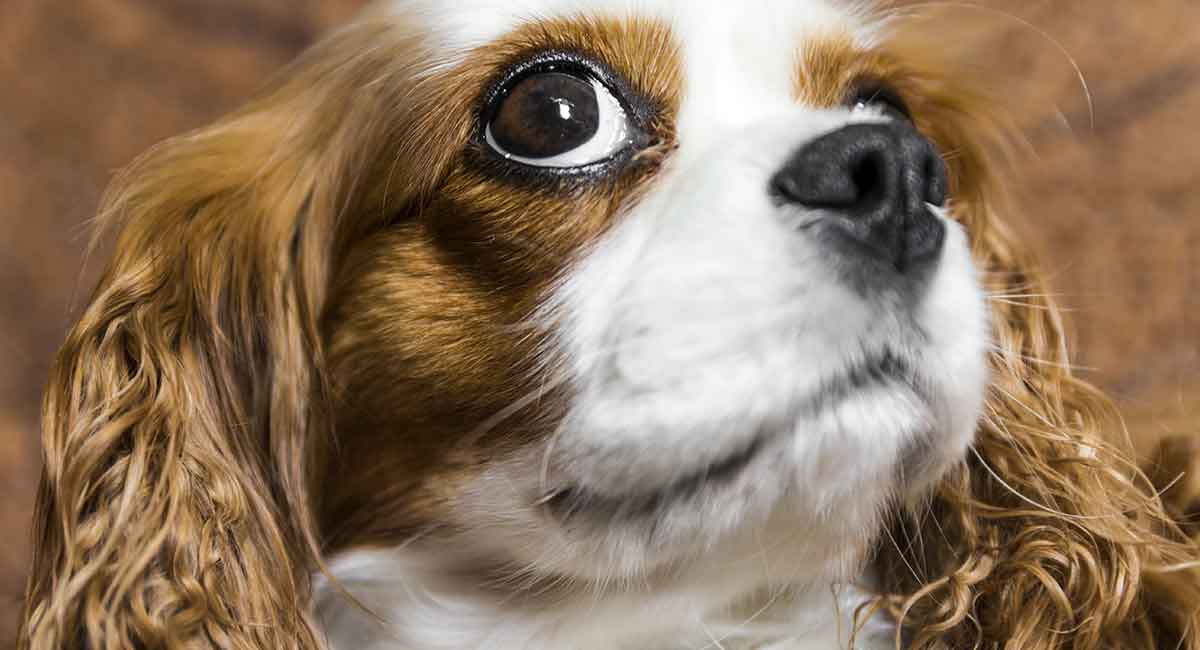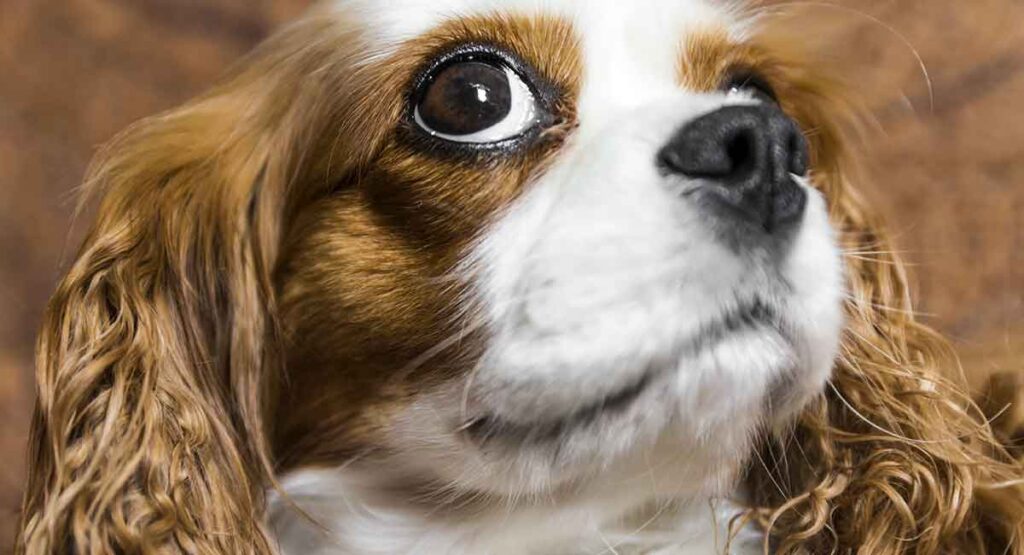 The Cavalier King Charles Spaniel is among the sweetest natured dog breeds, and weighs in at a high portable 13-18 lbs. They are popular dogs with families and older people, as they have happy, playful personalities and are generous with their affection.
High frequencies of hereditary diseases such as mitral valve disease and syringomyelia are currently putting the breed's future at risk. So be sure to find a puppy from a breeder who's committed to health testing.
3. Chihuahua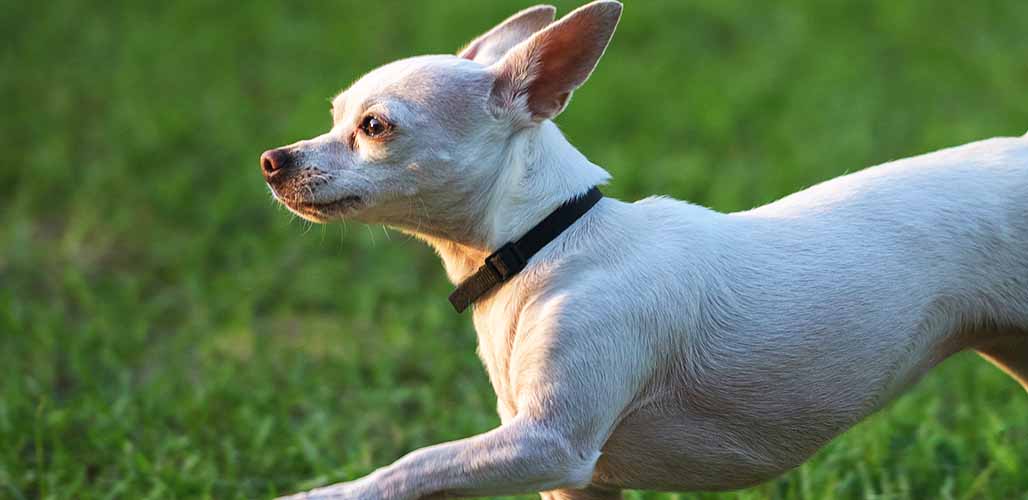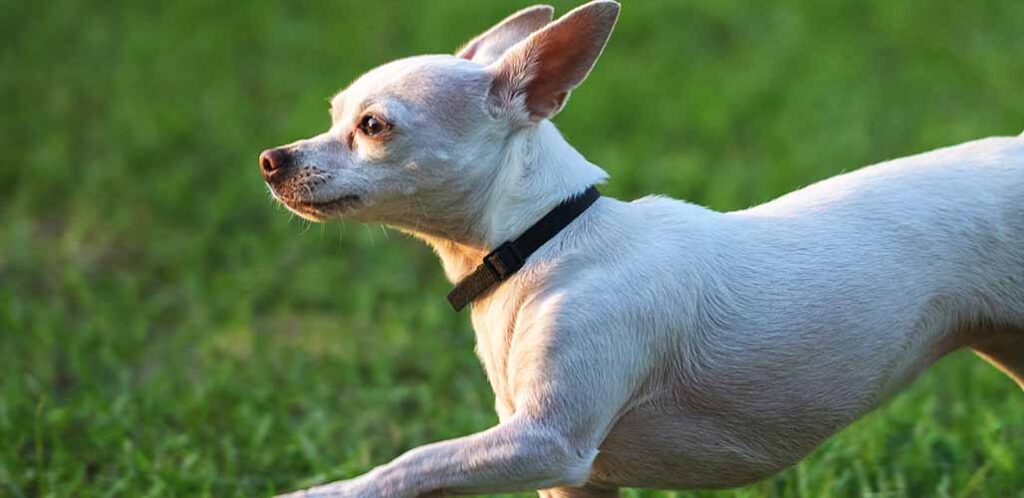 The Chihuahua is the quintessential small dog. In fact, the last three holders of the 'world's shortest living dog' title (by height) have all been Chihuahuas. In show condition they stand just 5-8 inches tall at the shoulder, and weigh under 6 lbs!
Their spirited personalities are popular with lots of people, but they are prone to many of the behavior problems mentioned earlier. Including aggression, excessive attention seeking, anxiety, and difficulty toilet training.
They are also physically very fragile. So in short, they need an owner who's prepared to invest a lot of time in looking after them properly.
4. Cocker Spaniel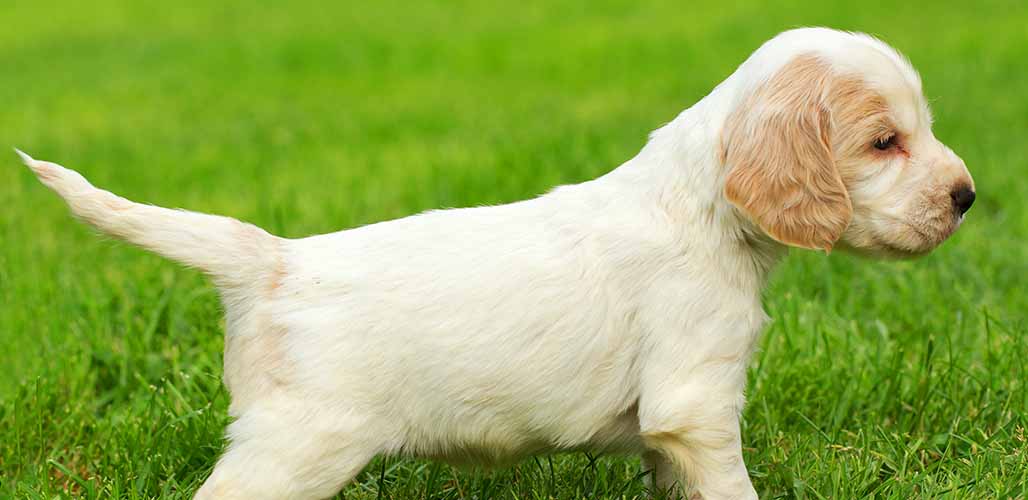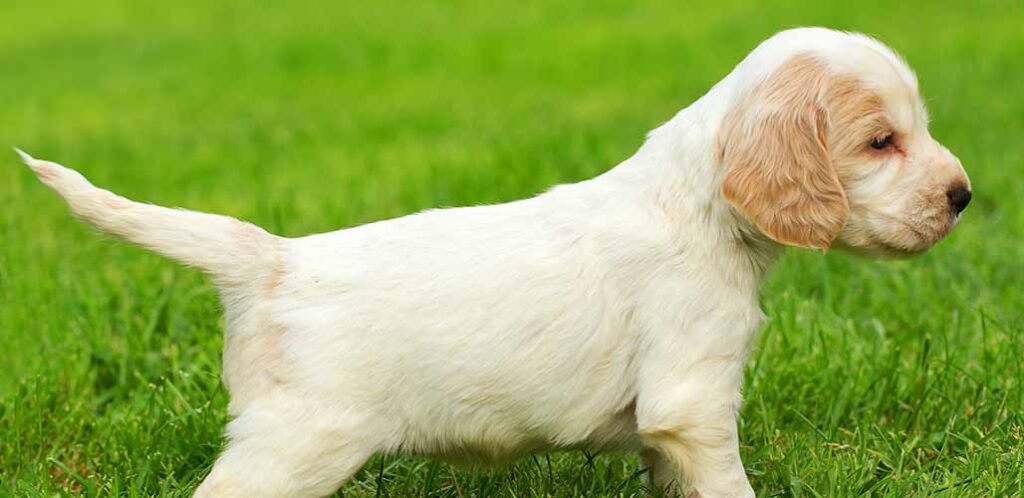 The Cocker Spaniel is far more robust and rugged. They're also much bigger, but a great example of a small, highly trainable working dog breed. Cockers come in two types: English, which are more closely associated with their working roots. They weigh 30 lbs on average. And American, which are more associated with being companion dogs, and weigh 25 lbs on average.
They both have lovely medium-long wavy coats. They love people, but they need people who don't mind regularly washing the mud out of their coat after a long walk!
5. Dachshund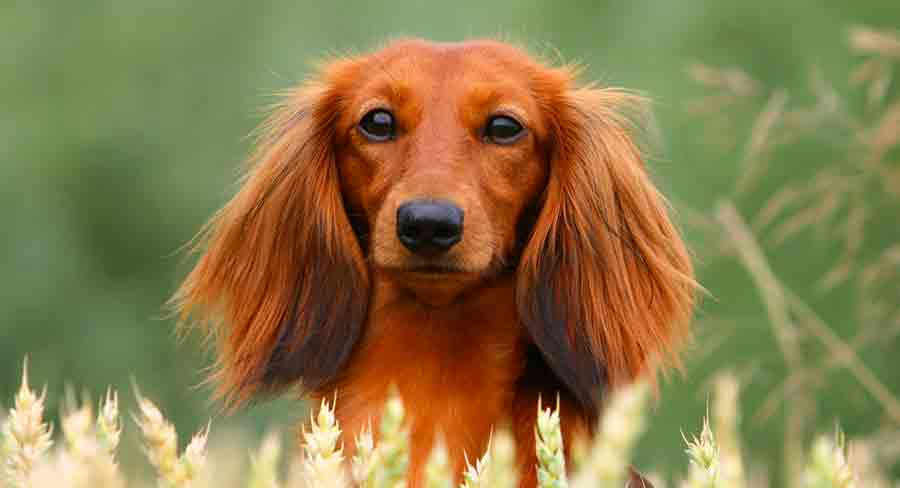 The Dachshund, Doxie or Weiner Dog is an iconic breed. They originally worked to flush badgers, foxes and other underground-dwelling animals up to the surface for their owner to dispatch. They were very good at it too, due to their short legs and tenacious attitude.
Unfortunately, when they stopped being used for work, breeders started to put form over function and pursue Doxies with ever-longer backs. Due to this, a large number of them now suffer with spinal disease.
6. Havanese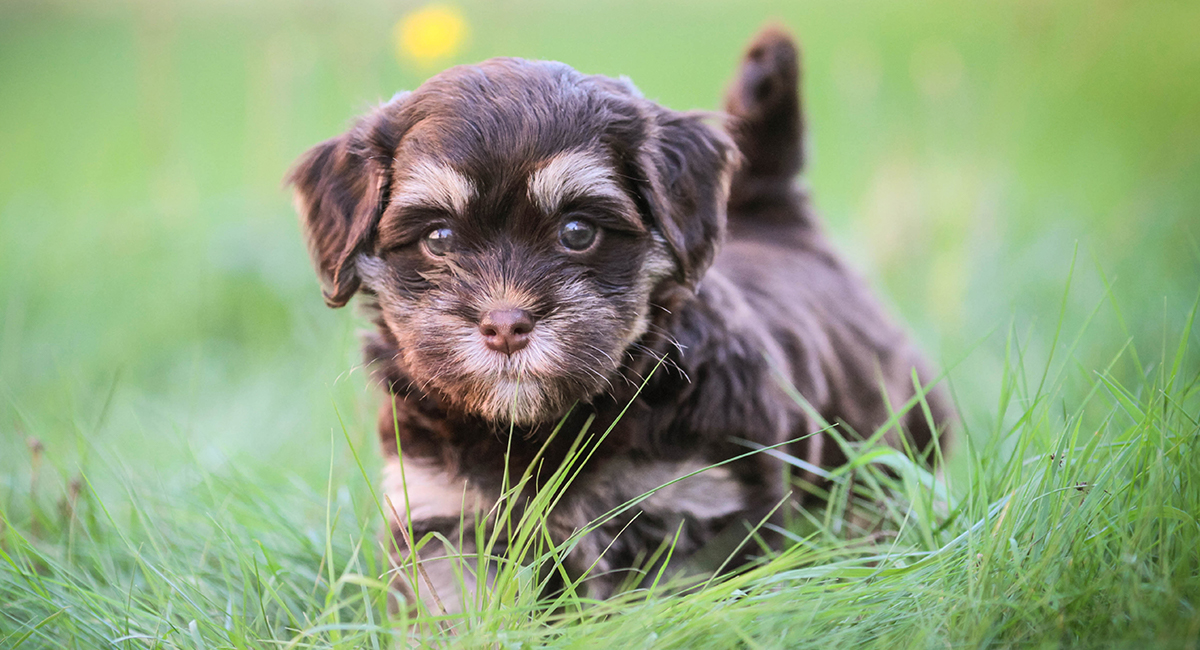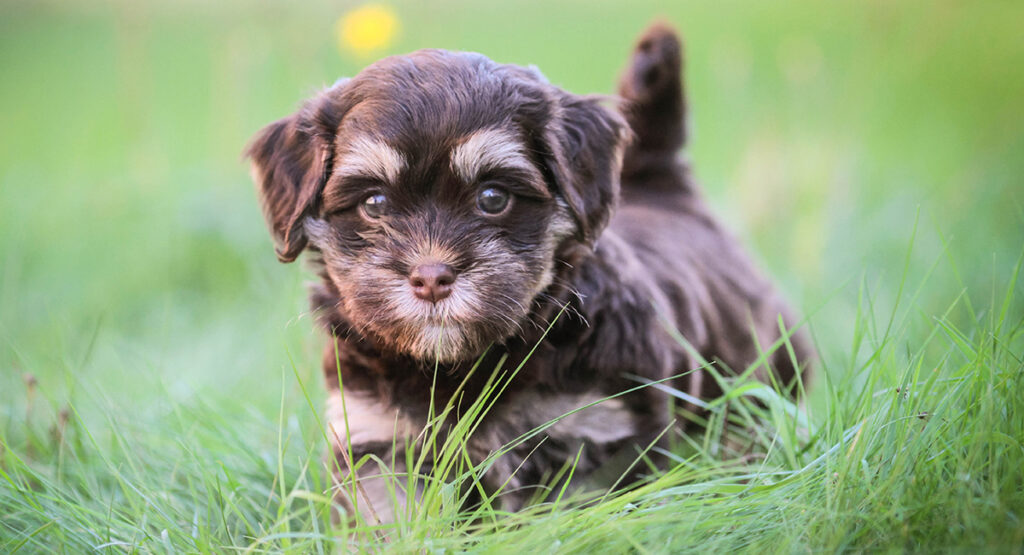 The fluffy Havanese hails from – where else? – Cuba! Tipping the scales at just 7-13 lbs and always intended as lapdogs since the foundation of the breed, they are popular pups for apartment dwellers and urbanites.
Their long silky coat can be kept clipped short, long and brushed out, or long and corded. Whichever you choose, this breed demands a certain amount of commitment to grooming.
Although it is low shedding, and sometimes described as hypoallergenic, unfortunately the truth is that no breed is truly hypoallergenic.
7. Maltese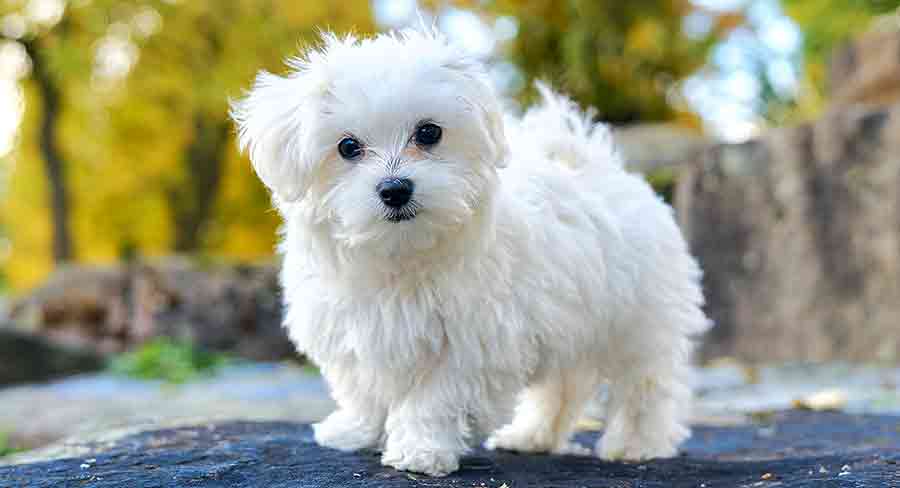 The snowy white Maltese is only a little bigger than a Chihuahua, but with a long, flowing white coat. They started out life on the tiny island of Malta, where they were traded among passing merchants as lap dogs for wealthy aristocrats.
They are affectionate and playful, and make sweet companions for older people who have lots of time to interact with the dogs, but who might struggle with giving a larger dog long enough walks.
8. Miniature American Shepherd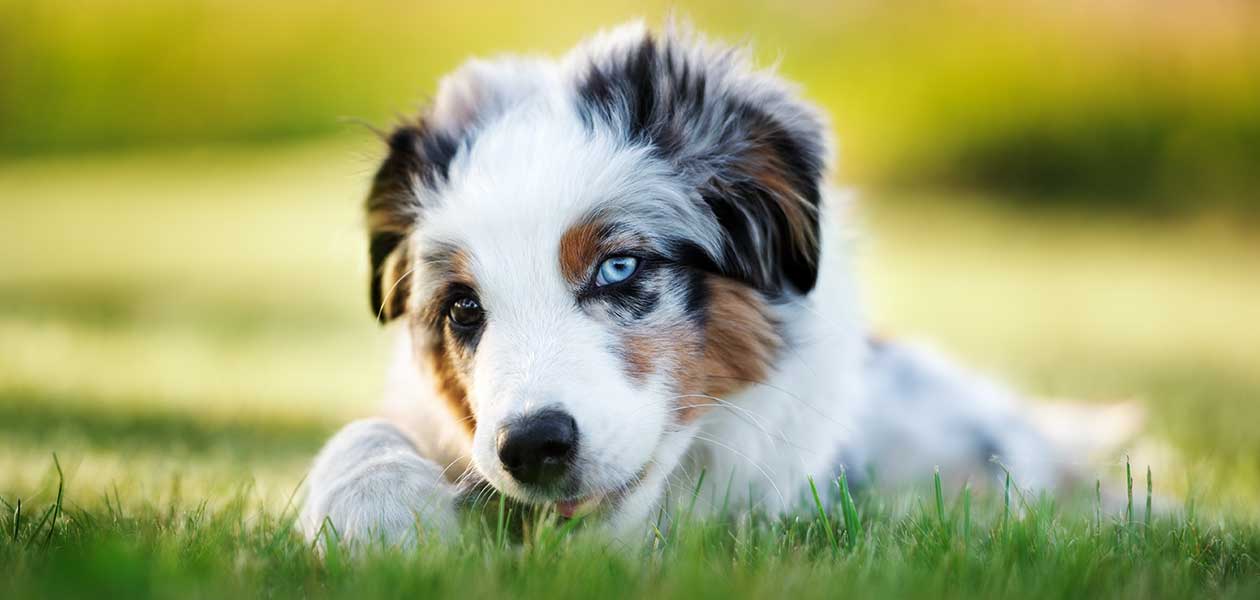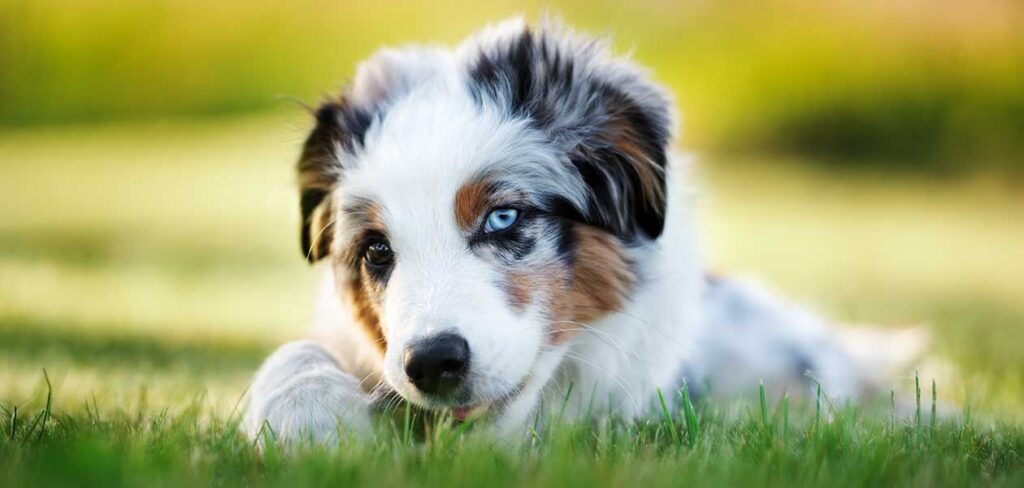 Mini American Shepherds are great small dogs for active households. Some breeding lines weigh as little as 20 lbs fully grown, but they still have energy and stamina in spades.
It's hardly surprising, because they're thought to be descended from small lines of Australian Shepherds – one of our greatest herding dog breeds.
Mini American Shepherds also have a strong herding instinct, which they do sometimes try to apply to small children and other pets.
9. Miniature Schnauzer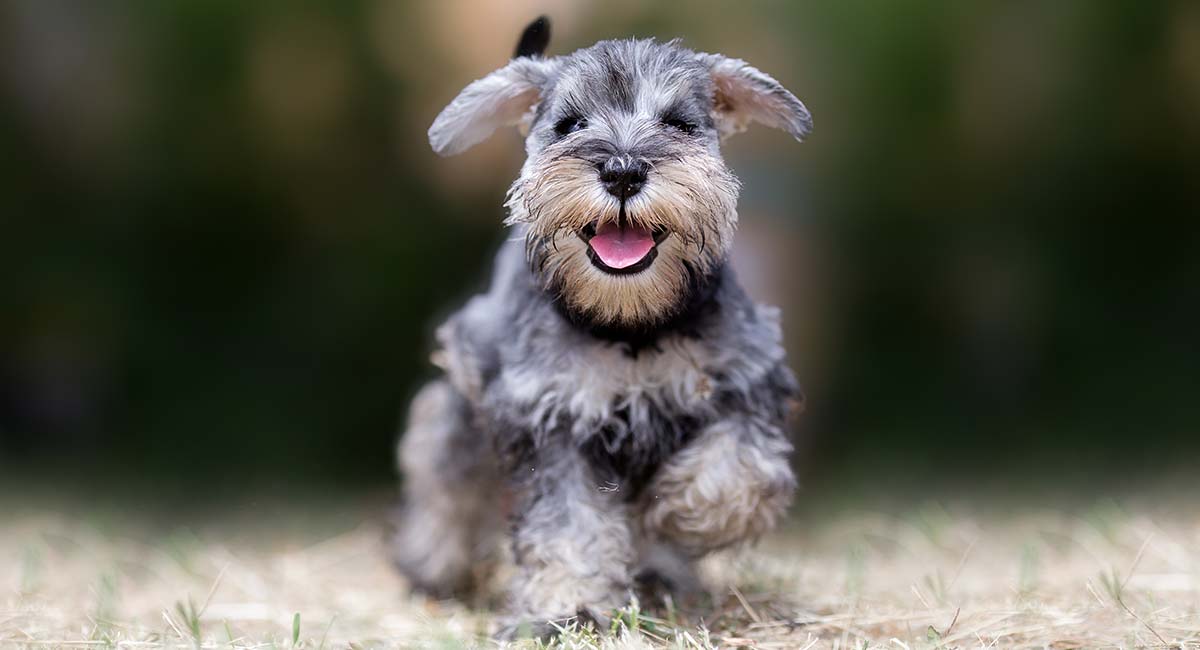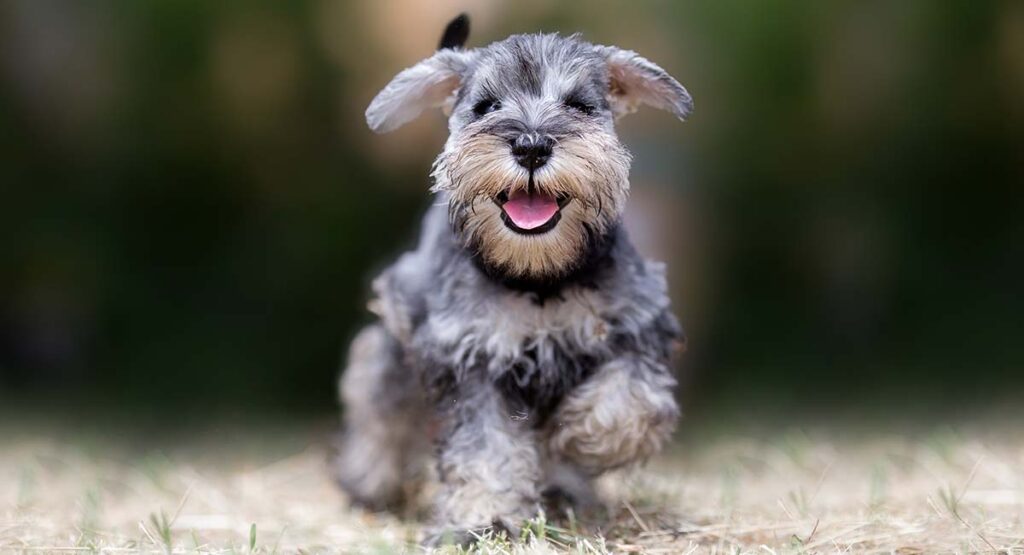 The Miniature Schnauzer is the smallest member of the schnauzer family. Their grizzly faces are full of character, and their straight coat is non-shedding.
These robust little dogs are popular with all kinds of households, and they make enthusiastic little watchdogs too.
Mini Schnauzers also have a very high predatory chasing instinct, so they might not be well suited to households with smaller animals already resident.
10. Pomeranian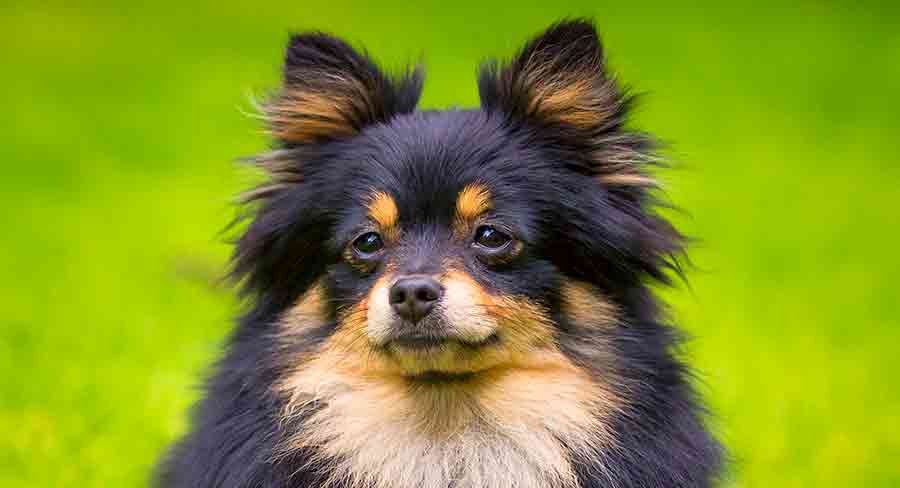 Pomeranians are truly princely little dogs. They weigh just 7lbs, but they don't seem to realise it – their personalities are huge! Pomeranians can't walk far, but they love to play at home, and perform well in training games.
Their fluffy coats come in several shades including black, white, grey and brown. But perhaps best known is red, which makes them look uncannily like little foxes.
11. Toy Poodle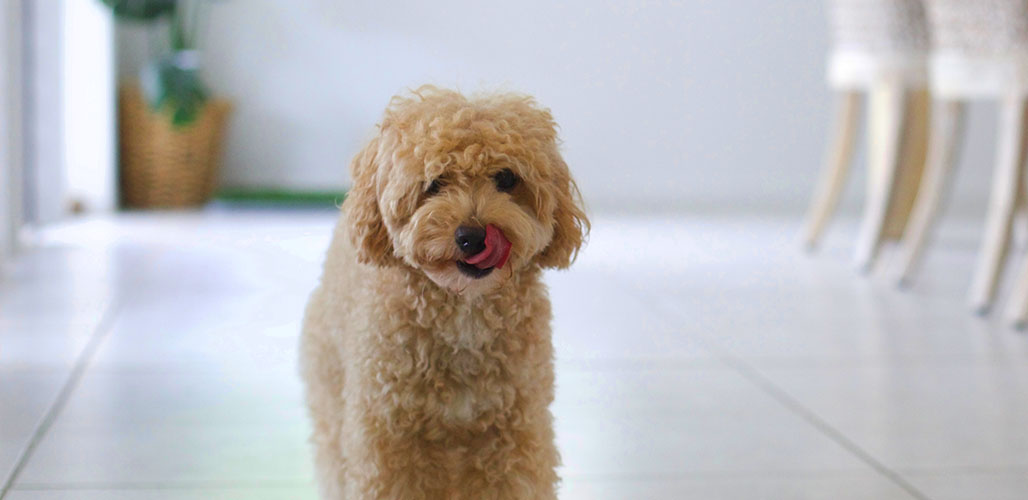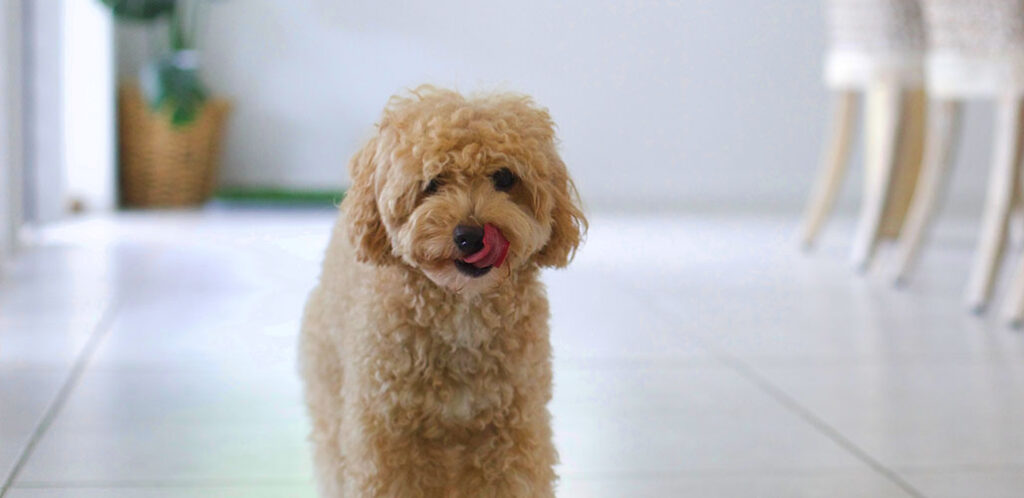 Toy Poodles weigh as little as 4 lbs and live as long as 19 years! Like their miniature and standard sized counterparts they are exceptionally clever and need lots of mental as well as physical stimulation.
Toy Poodles should look identical in proportions to their bigger cousins, just scaled right down. Their coat doesn't shed, but it is prone to matting if kept long. So it either needs to be kept short, or brushed frequently.
12. Yorkshire Terrier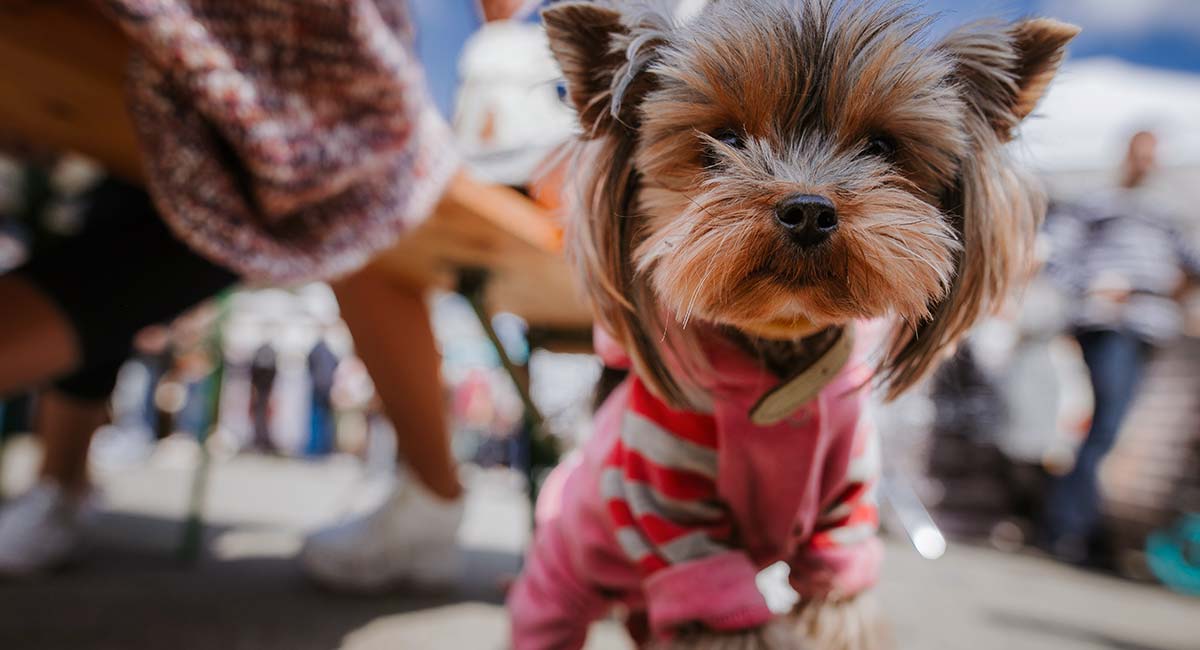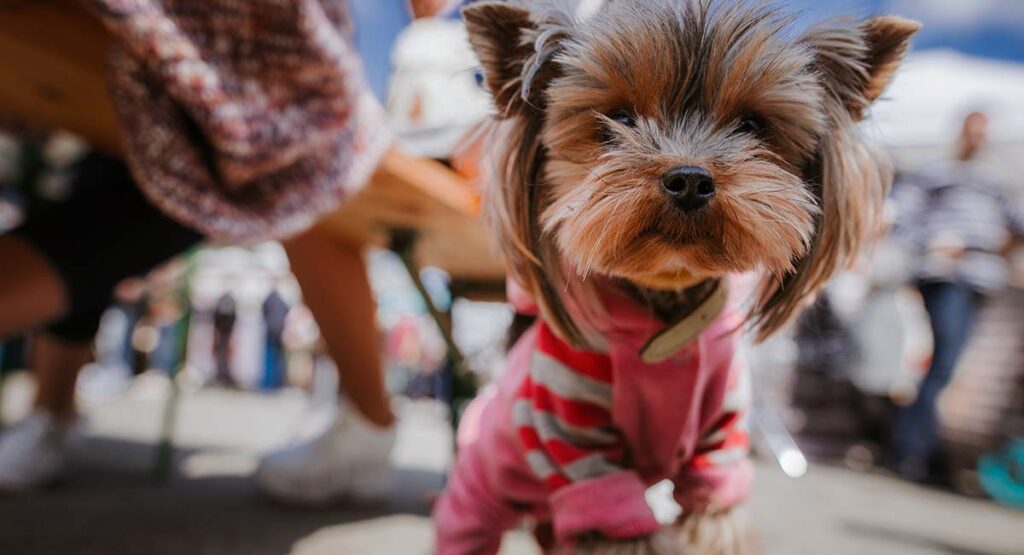 Last but not least, the splendid Yorkshire Terrier. Yorkies started out as plucky rat-catching dogs, before they were adopted as one of the world's most popular small companion dogs.
Their straight, silky coat is blue and tan. To enter in dog shows it needs to be allowed to grow out, but most owners keep it in a short, practical clip. They don't need heaps of exercise, but they do need lots of interaction and engagement at home.
Small Dogs As Pets
So, there are a wide variety of dogs which can be described as small. No two are completely alike in temperament either, which is partly down to their ancestry. Some, like Pugs, have been lap dogs for thousands of years. Others, like Yorkies, were working dogs until relatively recently.
Over the past decade or so some researchers have been particularly interested in how size affects behavior in dogs. Their work has revealed fascinating trends in small dog behavior. For example, in this study of 8,301 dogs from 49 breeds, it appears that canine behavior becomes more problematic as height decreases.
In fact, all of the following issues became worse as the dogs' size decreased:
mounting persons or objects
touch sensitivity
peeing and pooping when left alone
dog-directed fear
separation-related problems
non-social fear
owner-directed aggression
begging for food
urine marking
excitability
and hyperactivity.
Another study found that Chihuahuas, Dachshunds, Maltese, Miniature Schnauzers, Toy Poodles, and Yorkshire Terriers are all more likely to score above average for stranger-directed aggression. And that Chihuahuas, American Cocker Spaniels, Dachshunds, French Bulldogs, Maltese, Pomeranians, Toy Poodles, Shi Tzu and Yorkshire Terrier all score above average for owner-directed aggression and dog rivalry too.
This might be motivated by fear because their size makes them more vulnerable. But scientists haven't yet ruled out a genetic basis either.
Small breeds also score highly for attachment and attention seeking behaviors. This could be because they all have a long history of being bred as companion dogs, so that desire for human company is hardwired into them.
It could also be that their attention seeking is partly fear-motivated, because their size makes them so vulnerable.
Finally, the size of small dogs might even affect how their minds work. Recent research indicates that dogs with smaller brains have less efficient short term memory and self control than dogs with larger brains.
Caring For Small Dog Breeds
All this means that small dogs are anything but a small commitment! However, they can still be enormously rewarding. Here are some things to bear in mind whilst raising and caring for a small dog:
Their small bladders fill up quickly, especially as puppies. Which means small dogs may take longer to toilet train than large dogs.
They have a high surface area to volume ratio, which means they lose body heat fast on cold days and often need a jumper or coat in winter.
Many of them are enthusiastic little watchdogs. Bear this in mind if you have neighbors close enough to hear them, and consider teaching them a cue for quiet.
Their small size makes them fragile and prone to injuries from falling off sofas or colliding with older dogs.
They are absolute people-magnets. Lots of people will want to greet your small dog and find out more about them. Since small breeds are the most prone to stranger directed aggression, socialising them well as puppies will help them tolerate so much interest in them.
And finally, life span in dogs is negatively correlated with size. Which means that small dogs are blessed with the longest lifespans of all dog breeds – regularly surviving well into their teens.