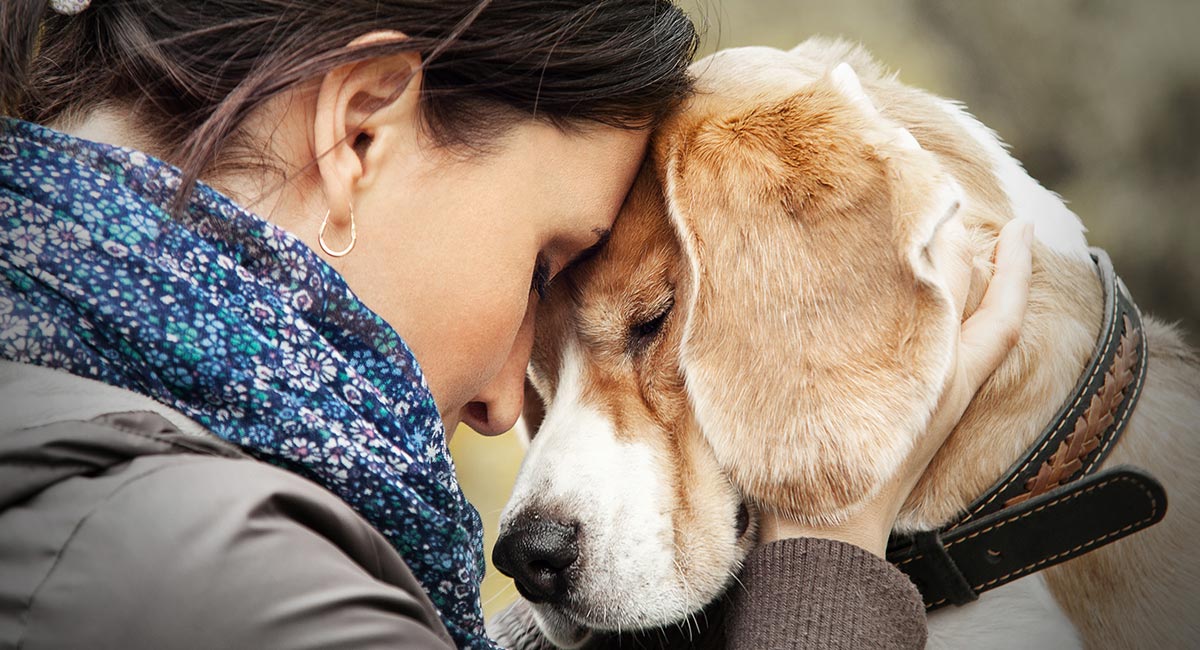 Pet loss quotes can help your broken heart begin to heal, or help you to sympathize with a grieving family member or friend. They can be powerfully emotive when you are mourning the painful loss of a pet. Pet loss quotes can reassure you about a tough decision or be uplifting. The right thoughts, words and prayers can bring back joyful memories and even make you laugh. It's always difficult to face life without your warm and faithful companion. You'll never forget them, and today we share some gentle and thoughtful words that can help you cope and bring some peace. Pet loss quotes provide lovely headstone sayings or even social media tributes to your lost best buddy, and evoke a tear of love through the sadness. From classic prayers to modern homages, let us help you to find the right words to share your condolences.
Contents
Time is the real healer, and only the passing days will ease the pain of loss and help you cherish the memories shared with your faithful companion. However, sometimes a few words of wisdom can help, reminding you that you are not alone and helping you express the storm of emotions in your head. Words are very powerful things and can help you carry on when you feel alone.
Pet Loss Quotes Can Help
To help you in your time of grief, we found some beautiful and elegant quotes that express the anguish of losing a pet. Perhaps, some of these quotes will resonate with you. Some of these may help to ease your pain, while others can help you to find the right words to use when talking with someone whose own pet recently died.
It's a strange thing: we all know that adopting a pet means that, one day, you will lose them. Yet, we still willingly take on that burden because we know that the joy and companionship outweighs the loss. Sadly, it doesn't always feel like that when you have to make the toughest decision of all. But the right empathic pet loss quotes can help.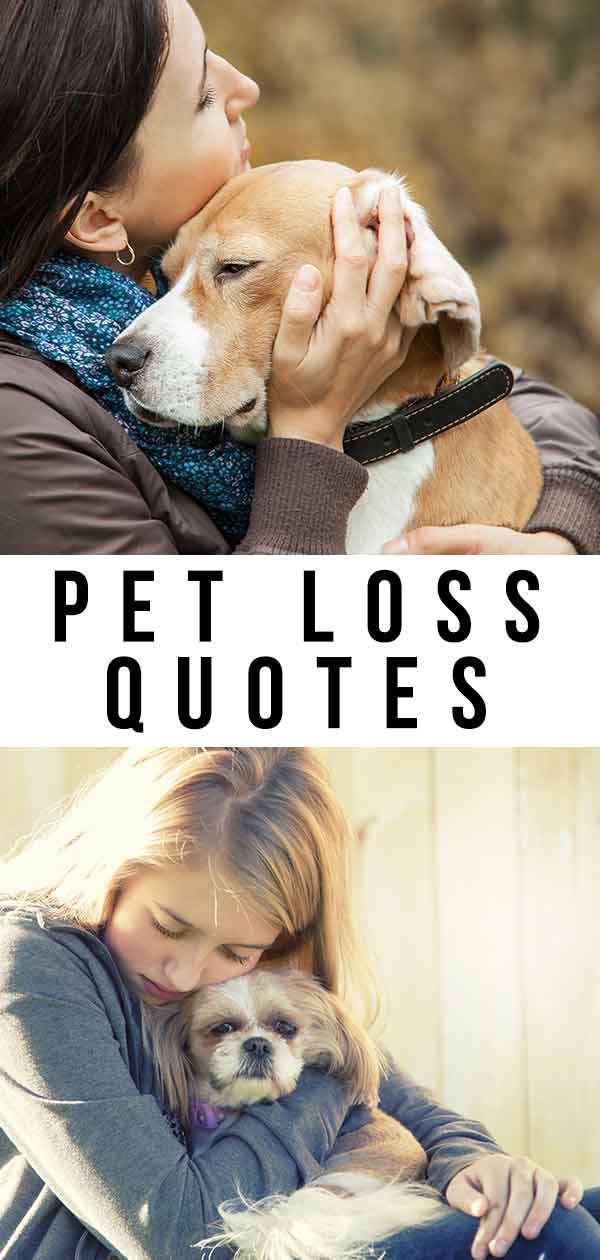 Pet Loss Quotes After Euthanasia
"My heart has joined the Thousand, for my friend stopped running today."
Richard Adams, Watership Down
When you welcome a pet into your life, you take on the responsibility for that animal's welfare, health, and happiness. And, a central part of that responsibility includes facing the possibility that one day you may have to make the dreaded end of life decision on your pet's behalf.
Most pet owners hope that their beloved pet will die of old age and pass away peacefully in their sleep. Sadly, all too often, this doesn't happen. To your horror, you have to make the decision to ease your pet's suffering by having him put to sleep. Making that call is truly devastating. Deep down, you hoped that the vet could do something and give you the chance to spend another month, a week, or even just another day with your beloved companion. You may feel guilty, afraid, and unsure if you're making the right decision. Your head knows you are doing the right thing, but your heart is full of doubt.
I made the devastating decision to have my own dog put to sleep last summer. I had shared almost 16 years with Jess. And what a wonderful life we had together! Jess was always a happy, loving companion to me, and she saw me through some really difficult times. She was always there for me, and when the time came, it was my duty to be there for her too, to do her one final kindness. Poor Jess's kidneys were beginning to fail and her arthritis was becoming so bad that she no longer enjoyed her walks. After a long discussion with our vet, I made the heartbreaking decision to have her put to sleep.
Reassuring Pet Loss Quotes
Jess's passing was peaceful and stress-free. My vet came to our house to send my dear old friend on her final journey. The last thing Jess knew was my reassuring voice and my hand gently stroking her head. She fell asleep in my arms and her pain was gone. And although I took comfort from this, I cried for hours after the vet had left and taken her with him.
"You will be sad, I understand.
Don't let your grief then stay your hand.
For this day, more than all the rest,
Your love for me must stand the test.
I know in time that you will see
The kindess that you did for me.
Although my tail its last has waved,
From pain and suffering I've been saved."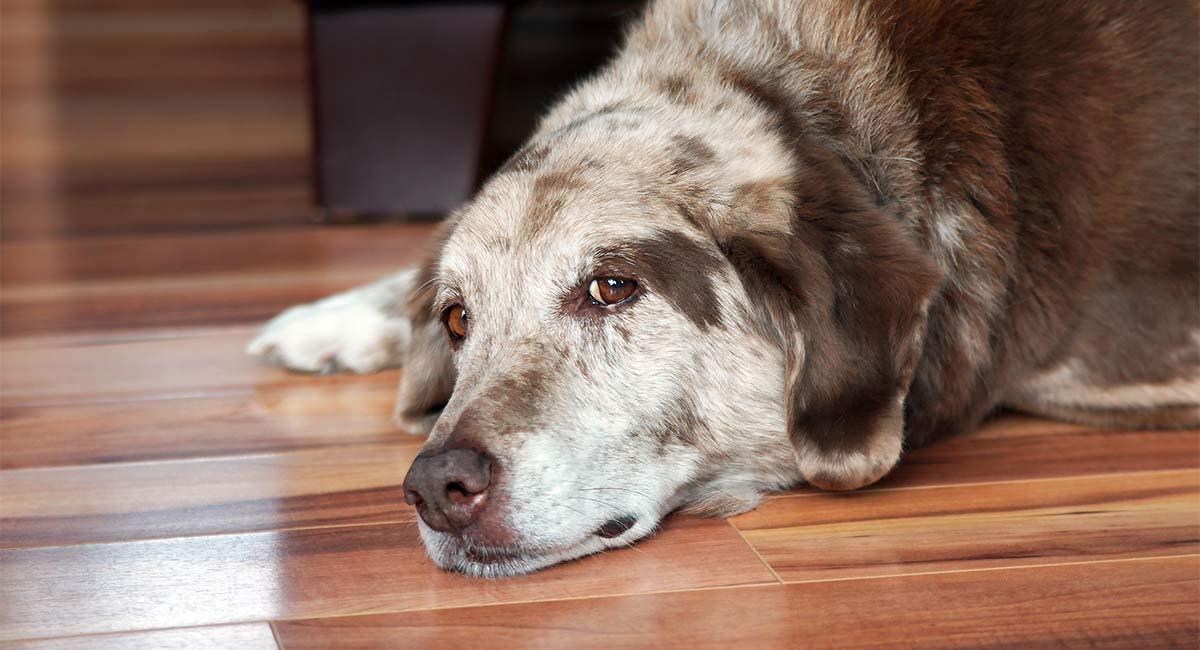 Grieving Your Pet
Grieving for your pet is a very individual thing, and people cope with their loss in many different ways. But, it's really important that you don't just try to carry on with life without allowing yourself the time to grieve. Some bereaved pet owners find it helpful to talk to friends and family about their loss. Others need to understand exactly why their pet died, so they talk to their vet.
You may find solace in joining an online forum and chatting with other owners who have recently lost a pet. Many people like to keep a memorial to their pet, keeping the memories alive. Most pet crematoria will return your pet's ashes to you in a container of your choice. You may wish to keep the ashes in your home for a while until you feel ready to scatter them. Some people like to have a proper memorial service for their pet and, again, most pet crematoria will accommodate this.
Pet Loss Quotes To Help With Grief
Everyone has their own way of coping with the loss of their pet. Do what is best for you, whatever works, and remember that many others understand your pain and will be all too willing to offer sympathy and simple kindness while you are grieving the loss of a pet.
And, although at the time it feels like the yawning chasm in your life will never be filled, you will one day be able to remember all the good times you shared with your departed friend with a smile, rather than with an aching heart and tears in your eyes.
"Having a dog will bless you with the happiest days of your life, and one of the worst days."
Sharing Empathy Through Pet Loss Quotes
Throughout your grieving, you must remember that you are not alone! Everyone who has ever owned a pet, whether it was a dog, cat, horse, hamster, or a goldfish has felt the pain of loss when their pet died. Sometimes, it can be cathartic to read words penned by others who have been in the place where you now stand.
We've put together some of our favorite pet loss quotes that you may find comforting or even inspirational. Empathy can be extremely helpful during this difficult time. But, sometimes you just can't find the words to heal and the words to show you care. Here, well-chosen quotes can be a godsend.
If you know someone whose pet has recently passed away, why not send them a sympathy card with a few well-chosen pet loss quotes printed or handwritten inside? Trust me, it will mean the world to them.
We will start with a few quotes that describe grief and help you understand that you are not alone. Others have walked this self-same path and understand what you are going through.
What To Say When A Pet Passes Away
These pet loss quotes are not pet-specific but their sentiments are always appropriate at times of loss.
"Grief never ends …
But it changes.
It's a passage,
Not a place to stay.
Grief is not a sign of weakness,
Nor a lack of faith …
It is the price of love."
Anon.
"Those we love don't go away,
They walk beside us every day.
Unseen, unheard, but always near,
So loved, so missed, so very dear."
Anon.
"What we once enjoyed and deeply loved we can never lose, for all that we love deeply becomes part of us."
Sometimes, it is really difficult to know what to say to a friend who has lost their faithful companion. How can you help them through their grief without causing more pain by saying the wrong thing. Perhaps one of these quotes can help you avoid mumbling and awkwardness as you try to find the right things to say.
What to Say When a Pet Dies
Here are a few sympathy pet loss quotes, and these words can bring comfort to a friend who is grieving the loss of a pet.
"Our animal friends teach us
More than we could have expected …
And love us
More than we could have hoped …
… That's why we miss them
More than we could have imagined."
Anon.
"Rainbow Bridge
The precious little one
You love and miss so much
Is waiting happily for you there.
Until then, you are not alone.
You are in our thoughts and hearts
As you grieve the loss of your beloved pet."
Anon.
Here are a few quotes that are easy to remember and easy to write in a card. When your friend loses their beloved pet, sometimes all they want is to know that you are there for them if they need a shoulder to cry on. Sympathy pet loss quotes for loss of a pet can be very comforting.
"May fond memories of your beloved pet warm your heart always."
"Although no words can help to ease the loss you bear, just know that you are very close in every thought and prayer."
"Their lives are far too short from the start, but the space they fill in our lives is huge, so I am hoping that all of those great memories will carry you through your grief. Thinking of you during this sad time."
Pet Loss Quotes For Dog Owners
Sometime, only the beautiful words of poets can express the pain you feel and help you slowly work through your grief. If you decide to hold a memorial service for you beloved companion, you can always read one of these out,
My Forever Pet
There's something missing in my home,
I feel it day and night,
I know it will take time and strength,
Before I feel quite right.
But just for now, I need to mourn,
My heart – it needs to mend.
Though some may say, 'It's just a pet'
I know I've lost a friend.
You've bought such laughter to my home,
Such richness to my days …
A constant friend through joy or loss
With gentle, loving ways.
Companion, pal, and confidante,
A friend I won't forget,
You'll live for always in my heart,
My sweet forever pet."
Anon.
The Last Battle
If it should be that I grow frail and weak,
And pain should keep me from my sleep,
Then will you do what must be done,
For this – the last battle – can't be won.
You will be sad I understand,
But don't let grief stay your hand,
For on this day, more than the rest,
Your love and friendship must stand the test.
We have had so many happy years,
You wouldn't want me to suffer so.
When the time comes, please, let me go.
Take me to where my needs they'll tend,
Only, stay with me until the end.
And hold me firm and speak to me,
Until my eyes no longer see.
I know in time you will agree
It is a kindness you do for me.
Although my tail its last has waved,
From pain and suffering I have been saved.
Don't grieve that it must be you
Who has to decide this thing to do;
We've been so close – we two – these years,
Don't let your heart hold any tears."
A Bridge Called Love
It takes us back to brighter years,
to happier sunlit days
and to precious moments
that will be with us always.
And these fond recollections
are treasured in the heart
to bring us always close to those
from whom we had to part.
There is a bridge of memories
from Earth to Heaven above…
It keeps our dear ones near us
It's the bridge that we call love.
Quotes About Pets' Unconditional Love
A pet, unlike many people, gives its owner unconditional love and loyalty. That's why grieving the loss of a pet is so hard. This is one of the reasons that many bereaved owners find the loss of a pet so hard to bear. Here are some pet loss quotes that aptly reflect this sentiment.
"Our beloved pets teach us more than we could ever have expected, and they love us more than we could have hoped."
"A pet's love … never replaced, always remembered."
"I think dogs are the most amazing creatures; they give unconditional love. For me, they are the role model for being alive."
For those who believe in an afterlife for pets, and that they return to God, here are a few quotes about Dog Heaven, a place where you will undoubtedly see them again.
Dog Heaven Quotes and Poems
We all know that heaven has a place for all our pets! After all, how could it be heaven if our animals weren't there waiting to greet us one day?
"I haven't left you, I've just gone ahead.
I'll always be with you in your heart,
Just look by your side … I'm there!"
Anon.
"One day we will again see our animals in the eternity of Christ." – Pope Paul VI
"The dog is a gentleman. I hope to go to his heaven, not man's." – Mark Twain
"What is lovely never dies, but passes into another loveliness, star-dust or sea-foam, flower or winged air."
— Thomas Bailey Aldrich
"My old Blue he was a good old hound
You'd hear him hollering miles around
When I get to Heaven first thing I'll do
I'll grab my horn and call for Blue"
— The Byrds, Old Blue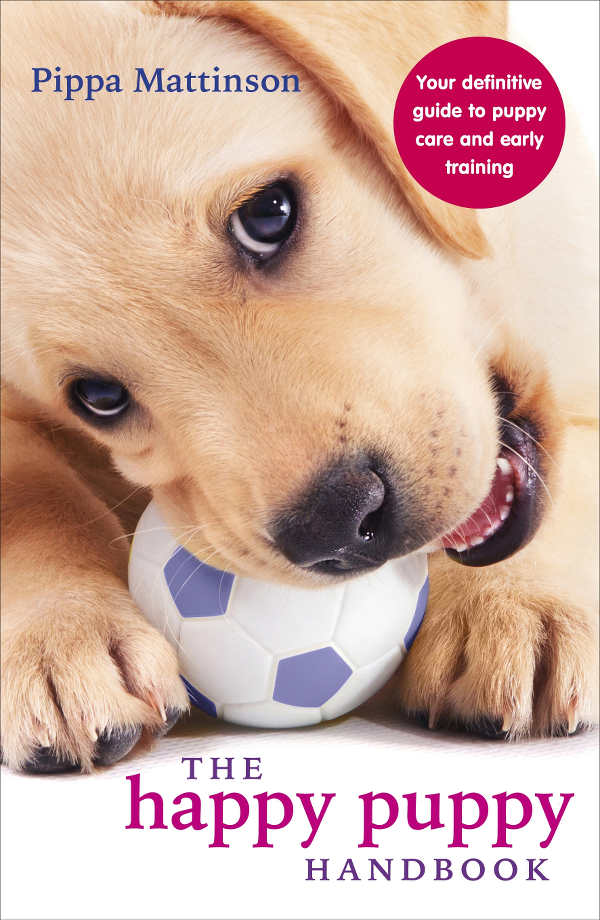 "I lost a treasured friend today
The little dog who used to lay
Her gentle head upon my knee
And shared her silent thoughts with me.
She'll come no longer to my call
Retrieve no more her favorite ball
A voice far greater than my own
Has called her to his golden throne.
Although my eyes are filled with tears
I thank him for the happy years
He let her spend down here with me
And for her love and loyalty.
When it is time for me to go
And join her there, this much I know
I shall not fear the transient dark
For she will greet me with a bark."
Some of the world's most famous authors and poets lost their beloved pets, and wrote of their sorrow and the joy of pets.
Inspirational Quotes About Losing a Pet
"Until one has loved an animal, a part of one's soul remains un-awakened." – Anatole France
"Dogs are not our whole life, but they make our lives whole." – Roger Caras
"When you are sorrowful look again in your heart, and you shall see that in truth you are weeping for that which has been your delight." – Khalil Gibran
"Dogs come into our lives to teach us about love; they depart to teach us about loss. A new dog never replaces an old dog, it merely expands the heart. If you have loved many dogs, your heart is very big." – Erica Jong
When Your Dog Dies Quotes
There are lots of dog passing away quotes and missing my dog quotes, but these are two of the most poignant.
"There are some who think it's foolish to weep
Over a cherished pet in eternal sleep.
But those poor souls are truly blind
For they know not of the creature kind.
But you who devoted so many years
Deserve the time to shed those tears
Over the loss of your furry friend
Whose life on earth has come to an end.
And may the tears that you now weep
Sow loving memories forever to keep."
"Grief is so painfully real, regardless of its origin. The love of, and attachment to, an animal friend can equal that of human relationships. Likewise, the loss of an animal can be just as devastating."

Pet Loss Quotes can Ease Your Pain
Although no words can truly take away the pain of losing a beloved pet, we hope that the pet loss quotes we've included in this article will help just a little. Don't be afraid to cry, for releasing your grief is part of healing:
"I will not say: do not weep; for not all tears are an evil."
― J.R.R. Tolkien, The Return of the King
"To weep is to make less the depth of grief."
― William Shakespeare, King Henry VI, Part 3
Perhaps you have some other quotes that you found helpful at this difficult time when you are grieving the loss of a pet? Why not share them with us in the comments section below. We updated this article in summer 2019, but we are always looking for great new quotes to add And if you want something to remind you of the good times with your pet, take a look at our cute dog quotes!
References and Further Reading