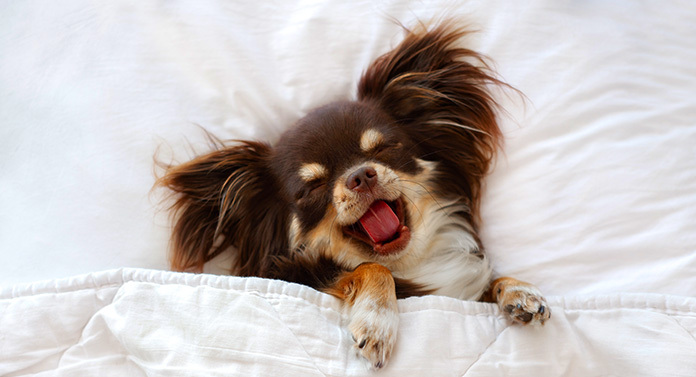 Why do dogs suckle in their sleep?
Suckling or nursing is a natural behavior between puppies and their mothers, but it can worry owners when they see their older dogs suckling in their sleep.
Some dogs will appear to suckle on thin air, making plenty of noise! But, others will chew or suckle on a blanket, their toys, or even themselves.
Let's take a closer look at what could cause this behavior, and when it can be problematic.
Why Do Dogs Suckle in Their Sleep and Other FAQs
You can click the links above to jump straight to the answers. Or, keep reading to learn everything possible about dogs that suckle in their sleep.
Why Do Dogs Suckle in Their Sleep?
There are a number of things that can cause dogs to suckle in their sleep. And it's not a hugely uncommon behavior.
If you take a look at forums for dogs across the internet, you'll find owners that have noticed their dog suckling on their own tongue, or other items, as they sleep.
However, even though it's not uncommon, there has not been a huge amount of research into why dogs seem to suckle on thin air.
A few commonly suggested explanations are:
to comfort themselves
as part of a compulsive disorder
they're unwell
they're brachycephalic (flat-faced)
or they're dreaming.
We'll take a closer look at each of these reasons throughout the rest of this guide.
Do Puppies Nurse in Their Sleep?
Most people who notice their dog suckling in their sleep discover the behavior when their puppy is new to their home.
And, although it can happen to older dogs, it's more often seen in younger puppies. Even those that haven't left their mom yet!
Studies and researchers looking into sleeping behaviors in dogs have found that dogs dream, just like us. In fact, it's likely they dream about their daily activities!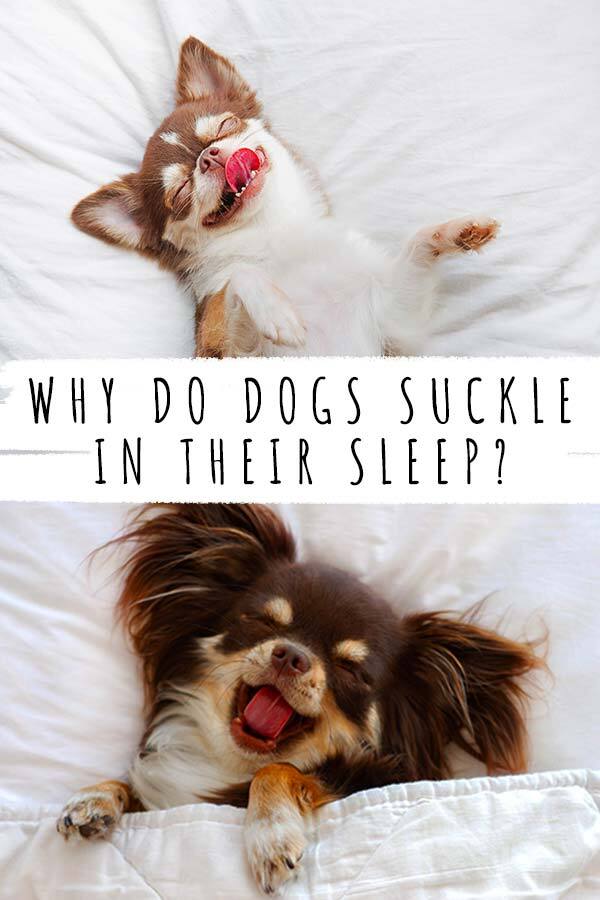 This is why we can see behaviors like twitching, or even barking, in sleeping dogs.
So, it makes sense that a puppy may be dreaming of nursing. Especially whilst it's such a big part of their waking hours.
Is My Dog Dreaming of Nursing?
We know that dogs can dream about things that happen to them in the day, so puppies may suckle in their sleep whilst dreaming about nursing.
But does this mean that older dogs are dreaming about nursing when they suckle in their sleep?
It's impossible for us to know exactly what dogs dream about. But, this question will also relate to memory.
For dogs to dream about nursing, surely they must remember nursing when they were younger.
Memory in dogs is a complex topic. Research into it has varying results. You can take a closer look at the various findings in this complete guide.
And more research needs to be done. But, if dogs can remember that far back, it's completely possible that they could be dreaming of nursing.
Alternatively, they may just be dreaming about eating or drinking, which could look as though they were suckling.
Is My Dog Feeling Anxious
Non-nutritive suckling behaviors are considered, by some research, as an anxiety related comfort behavior.
However, this is in the context of suckling on a blanket, or flank sucking – which we will cover in detail in a moment.
So, perhaps your dog is suckling in his sleep because he is feeling anxious.
If you notice any other symptoms of anxiety in your dog, you should consider this cause. You may wish to speak to your vet about helping reduce anxiety in your dog.
Here are some other symptoms of anxiety that you should watch out for:
panting
tongue flicking
inappropriate toileting
barking
trying to get away
trembling
changes in appetite
And much more.
Why Does My Dog Chew on His Blanket to Sleep?
Some dogs seem to suckle on thin air, or their own tongue. But, others will suckle on their blanket, toys, or bed.
The reasons for this can be the same as any of the reasons above. However, it can also be down to a disorder known as pica.
Dogs that have pica will compulsively eat non-food items. It can be very dangerous, involving internal blockages, choking, and more.
Particularly if parts of the blanket, bedding, or toys are chewed off entirely. Smaller pieces are much easier for dogs to accidentally swallow.
If your dog is chewing or sucking on his blanket, toys, or bedding when they sleep or are trying to get to sleep, you should speak to your vet.
Compulsive behaviors like pica can be dangerous for your dog. Preventing access to the objects being chewed or training commands like 'drop it' are common methods your vet may suggest to treat it.
Why Does My Dog Suckle on Himself to Sleep?
As well as suckling on objects like blankets and bedding, some dogs will suckle on their own skin and fur as they get to sleep.
This behavior is most commonly known as flank sucking, and has been frequently observed in the Doberman Pinscher breed.
Some research has linked flank sucking to pica – the problem we mentioned above.
Flank sucking can cause lesions, hair loss, and more. It can also be a sign of underlying anxiety in your dog.
So, even if there is no physical damage to the area that your dog suckles on, you should speak to your vet about the potential cause.
Do Dogs Suckle in Their Sleep Because They're Unwell?
Sometimes symptoms of illness could be mistaken for suckling in your dog's sleep.
For instance, repeated and excess swallowing is a common symptom of tonsillitis in dogs.
This could easily be mistaken for suckling behaviors if your dog does it whilst sleeping. But, it is actually a slightly different behavior.
Often, if your dog is unwell, and inflammation or illness is causing the 'suckling' behavior whilst they sleep, you will also notice it whilst they are awake.
Dogs that seem to suckle whilst asleep and awake should be taken to the vet.
Your veterinarian will be able to rule out any underlying health problems, if this is the cause of the behavior.
Why Do Flat Faced Dogs Suckle in Their Sleep?
We've learnt that suckling behavior is common in breeds like the Doberman, but you may also notice a suckling noise from flat-faced, or brachycephalic, dog breeds, like the Pug and French Bulldog.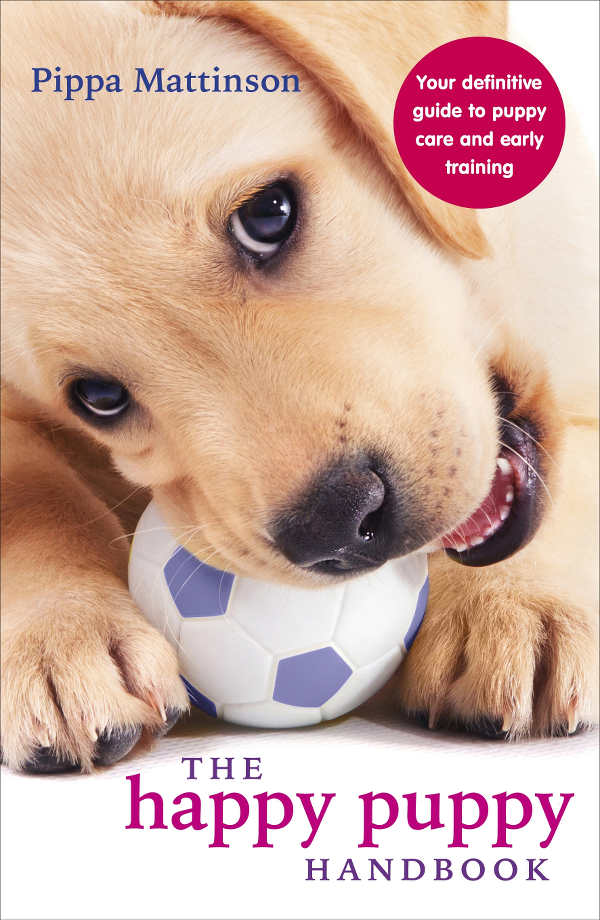 The shortened facial bones of these breeds impact a lot, including their breathing.
Flat-faced dogs are known for being noisy, when awake and asleep. Snorting, gurgling, and hoarse noises are common as they breathe, which many owners sadly see as 'normal'.
These dogs also have very narrow nostrils, as a result of their shortened face.
It would be easy to mistake these noises as suckling. Particularly if your dog sleeps with their mouth open to increase airflow.
Can This Problem be Fixed?
Sadly, problems associated with brachycephaly and brachycephalic airway syndrome are due to the facial conformation of the dogs, and have no permanent treatment.
Surgery is an option for some extreme cases. But, it may not improve the dog's breathing in the long run, or their quality of life.
If you would like to read more about how these issues were bred into these breeds, and what they mean for our dogs' health, take a look at this complete guide.
Why do Dogs Suckle in Their Sleep?
Have you found out why your dog is suckling in their sleep?
For some dogs, suckling in their sleep could be a sign of something more serious. Particularly if they are sucking on objects, or themselves.
However, for many, it could be as harmless as a dream.
If the behavior has appeared quite suddenly, has been consistent over a long period, or seems to cause your dog difficulty sleeping or breathing, you should check with your vet to be safe.
Related Articles
References and Resources