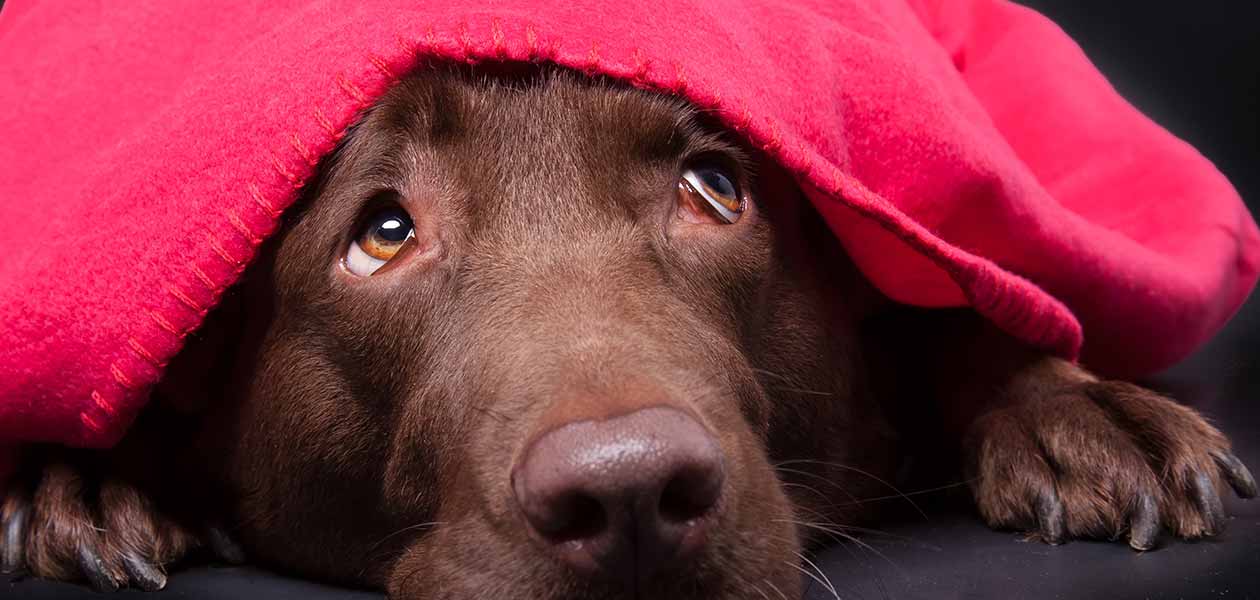 Dog anxiety is a concern for many pet owners.
The physical ways dogs express anxiety are a leading reason for people leaving them with animal shelters or abandoning them.
So, knowing how to recognize and manage dog anxiety effectively can make or break the bond between a pup and their human.
In this article, we take a look at the causes of dog anxiety, the symptoms, and strategies for reducing it.
Products included in this article were carefully and independently selected by the Happy Puppy Site team. If you decide to make a purchase from one of the links marked by an asterisk, we may earn a small commission on that sale. This is at no extra cost to you.
Dog Anxiety
Awareness of anxiety disorders in people has increased a lot over the past few years.
It's a positive change, and it's triggered a growing awareness about the mental health of our pets too.
In this article, we're going to answer the following questions.
Starting with: can dogs have anxiety?
Can Dogs Have Anxiety?
The classical definition of anxiety is "a reaction to a prospective or imagined danger or uncertainty".
So identifying anxiety in dogs is pretty difficult, in fact.
It relates to things the subject is anticipating happening, which haven't happened yet. And we don't know what our dogs think might happen in the future, because they can't tell us.
So what we actually mean when we talk about anxiety in dogs is usually a mix of presumed anxiety, generalized fear, and specific phobias.
Why do dogs struggle with these things? Let's look at the answer to that next.
Why Do Dogs Get Anxiety?
Many dogs sail through life untroubled by fears and anxieties.
Whilst others seem to be frightened of everything.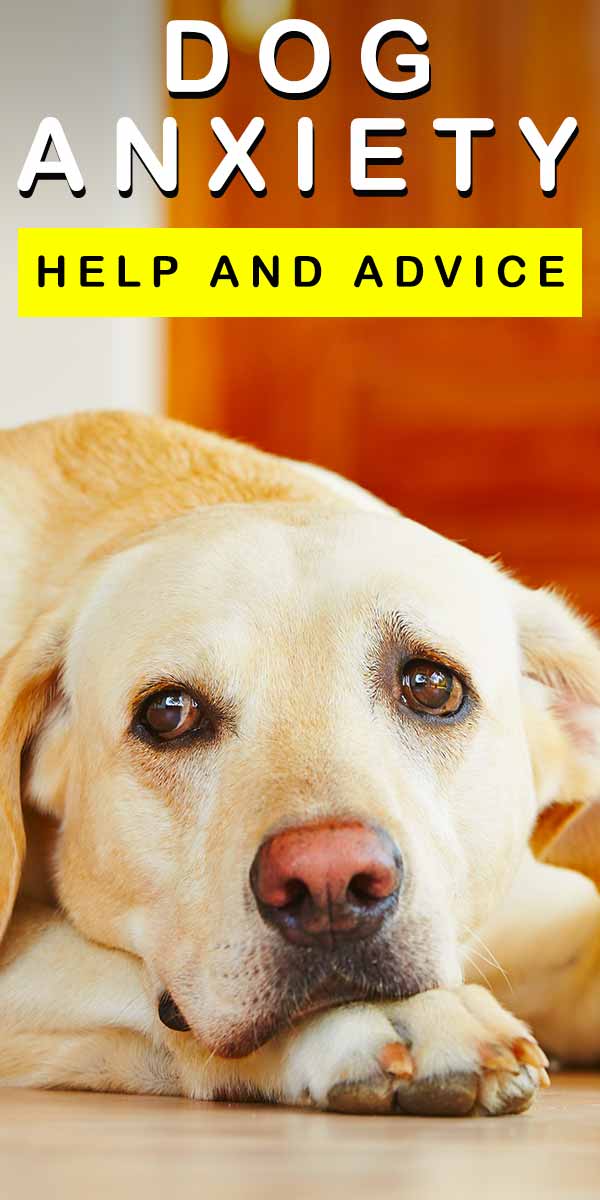 And of course, lots of dogs fall somewhere in between.
Dogs can be vulnerable to anxiety due to a number of reasons.
Early Life Experiences
One of which is being removed from their mom too young.
Or inadequate socialization to different types of people, or environments, outside the home.
Poor Care by Their Mom
This could've been because she was inexperienced or simply not interested. Not all female dogs have strong maternal instincts.
Their Age
Puppy growth and development is characterized by increased fear and anxiety of the unknown at two key times, known as fear periods.
The first is at 8-10 weeks old, when their wild ancestors would just be beginning to leave the nest.
And the second is between 6 and 14 months, and coincides with when their wild ancestors would reach social maturity and leave the family group.
Being extra alert to threats at these times used to be vital for survival. But an isolated unpleasant experience is also more likely to cause lasting anxieties.
Genetics
Finally, canine behaviorists are finding more and more evidence that a predisposition to anxiety can be hardwired into the DNA of some dogs.
In 2017, researchers in Australia discovered that a link between heart rate variability and anxiety exists in dogs.
Since heart rate variability is outside our conscious control, this phenomenon must be genetic.
Further study of nearly 14,000 pet dogs in Finland found patterns of anxious behavior in specific breeds. This strongly suggests that they are passed genetically from one generation to the next.
Examples include:
All of these factors make dogs prone to anxiety. But the things which actually trigger anxious responses are different.
What Things Make Dogs Anxious?
So, next we'll look at the kinds of stimuli which trigger a distressed or abnormal response in a dog with anxiety.
Noises
Up to 40% of dogs are estimated to experience fear of sudden and loud noises, such as fireworks, thunder, and gunshot.
Which makes them one of the most common triggers of fear and anxiety in canines.
Noise-triggered anxiety usually starts between 1 and 2 years of age. But late onset noise-induced anxiety has also been documented.
Noise anxiety is thought to have a high degree of heritability. So it is readily passed down from parent to puppy.
Separation
Separation anxiety is an abnormal behavioral response to being left alone. It is one of the best known types of anxiety in dogs.
Studies have attributed separation anxiety to between 17% and 50% of dogs.
But not all dogs who fear being left alone have separation anxiety.
In young puppies it is a normal, healthy response. It is hardwired into them to increase their chances of survival.
Likewise, dogs are social animals. If they are regularly left alone for overly long periods, separation anxiety is a normal response to their social and emotional needs not being met.
True Separation Anxiety
True separation anxiety can result from a number of things. Including a strong genetic predisposition to it, or an unpleasant experience (such as a thunderstorm) occurring while their owner is out.
Evidence indicates there's no link between "spoiling" a dog and separation anxiety. But, it can be made worse by unfamiliar surroundings.
Obedience training, on the other hand, appears to reduce the risk of separation anxiety.
The Unfamiliar
Dog anxiety can also be triggered by encounters with unfamiliar things, which they perceive as a potential threat.
This can include new environments, unfamiliar vehicles, and strange dogs or people. Especially if they weren't socialized widely as a puppy, or they have had an unpleasant experience with that thing before.
There are also some patterns in this behavior.
For example, female dogs may be more likely to be afraid of unfamiliar people.
And the breed patterns we described earlier.
Multiple Anxieties
Vets describe the different types of canine anxiety as having "high co-morbidity".
Which translates as: if a dog suffers one kind of anxiety, they're more vulnerable to other kinds as well.
This is because many anxieties share a common genetic basis.
Some dogs react nervously to a wide range of things – so much so that they exist in a constant state of heightened anxiety. This is described by vets and behaviorists as general fearfulness.
Dog Anxiety Symptoms
Next, how can you tell if your dog suffers from anxiety?
The dog anxiety symptoms in your pet might not be the same as your neighbor's dog's.
They can encompass a wide range of physical and behavioral changes, including:
Pacing
Panting
Freezing
Yawning
Tongue-flicking
Drooling
Inappropriate toileting
Barking
Whining
Howling
Licking
Trying to get away
Shallow, rapid breathing
Trembling
Drooling
Sweating paws
Changes in appetite
Stomach upsets
It's a lot of possible symptoms!
So the most reliable way to make an accurate diagnosis is by observing closely for patterns in their behavior.
A vet or behaviorist can help you with this.
How To Help A Dog With Anxiety
It's important never to ignore or dismiss a dog's anxiety.
Fear is a powerful motivator for aggression. So, anxious or fearful dogs are more likely to behave aggressively.
Allowing dog anxiety to persist, and potentially get worse, can ruin your relationship with them.
In fact, behavioral problems caused by dog anxiety are a leading reason for dogs being surrendered to animal shelters.
Here are the most tried and tested ways to prevent or reduce dog anxiety.
1. Protective Measures
If you're reading this because you're preparing to bring home a puppy, there's lots you can do now to reduce the risk of anxiety later.
Protective factors include:
ensuring a wide range of socialization experiences as a puppy,
stable household routines and absences from the dog,
and the avoidance of punishment.
Careful breeding also has a role to play:
Talk to breeders about the behavioral history of the dogs in a puppy's family tree.
Are their litter's parents afraid of anything?
How did mom and dad react when you met them?
Training and Socialization
Then whilst your puppy is young make time to socialize them carefully, so that they associate new experiences with rewards and praise.
As they grow up, train them properly, and make sure they get the right amount of exercise.
Research suggests that sufficient exercise is one of the most meaningful factors for preventing canine anxiety.
2. Behavior Modification Techniques
The cornerstone for helping dogs with anxiety is almost always changing how they feel about the thing making them anxious.
Even if other strategies are used as well.
Behavior modification techniques for dogs with anxiety rely on desensitization and counter-conditioning.
Let's take a closer look at these two methods.
Desensitization
Desensitization is making a dog less sensitive to the thing which triggers their anxiety.
This is achieved by exposing them to small, controlled amounts of that thing, and gradually building up what they feel comfortable with.
For example, playing firework noises on television at low volume, and gradually making them louder over several weeks or months.
Counter-Conditioning
Counter-conditioning is changing a dog's perception of something from negative to positive.
For example, giving the same dog treats while they listen to quiet firework noises, so they start to associate them with receiving a reward.
These strategies demand time and commitment. But, together they are extremely effective.
For specific advice about using behavior modification techniques to overcome separation anxiety, take a look at this article.
3. Dog Anxiety Medication
In some cases, a vet may prescribe a dog with anxiety medication to improve their symptoms.
Ideally, this should be a short term strategy whilst you work on behavioral modification techniques for lasting change.
The impact of dog anxiety medication is diminished when behavior modification techniques aren't also used. It seems that together, these two strategies are greater than the sum of their parts.
Besides prescription medicines, there are alternative and homeopathic remedies sold for dog anxiety.
But there is a huge variation in quality and efficacy of these products. So, always consult with a vet before using one.
All anxiety meds for dogs carry the possibility of adverse side effects. This includes changes in energy levels and loss of appetite.
So dog anxiety medication should only be used under veterinary advice.
4. Dog Appeasing Pheromone
Dog Appeasing Pheromone (DAP) is the active ingredient in products like Adaptil.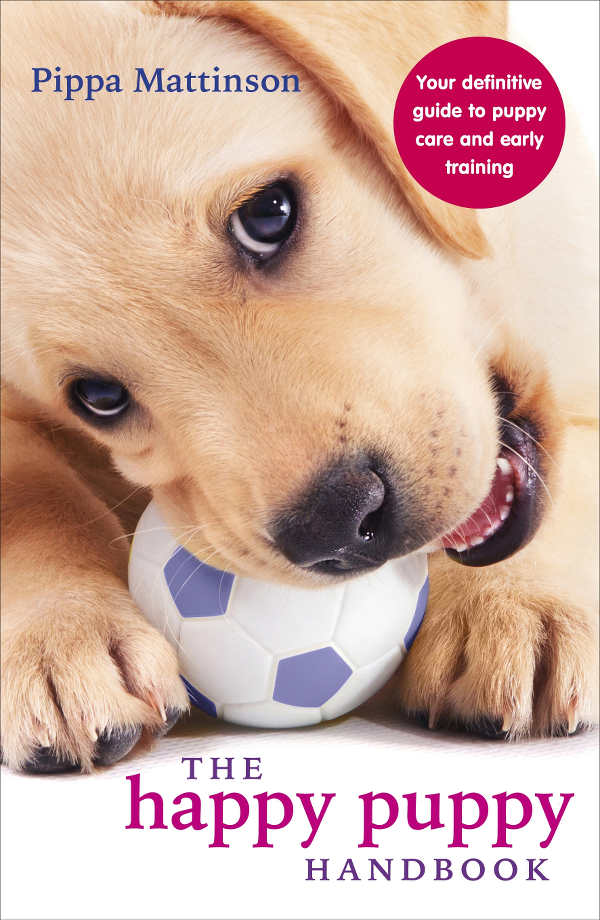 Controlled trials have found that the calming effects of DAP can be as effective as the drug clomipramine.
If you're looking for a dog anxiety medication over the counter, to manage a very specific, predictable period of dog anxiety (such as New Year's Eve, or moving house) then an Adpatil infused collar* is a safe option.
5. Dog Anxiety Vest
Applying moderate to deep pressure to soft tissue has been shown to have a calming effect on many animal species.
To mimick this effect in anxious dogs, sweaters, coats and cloaks can give the reassuring sensation of pressure on their sides.
Such as this one by Thundershirt*:
Anecdotally, these coats are extremely popular.
But, controlled trials are far from conclusive.
What the Studies Say
A 2014 study co-ordinated by the University of Northern Colorado included 90 dogs. This makes it the largest of its kind that we're aware of.
It found that wearing an anxiety vest reduced some symptoms of anxiety.
But, the effect was most significant in dogs who weren't already receiving dog anxiety medication.
Overall, the researchers stated that further study is needed.
6. Dog Anxiety Diets
Finally, there is also some evidence that commercial diets designed to promote calm behavior may reduce anxiety related behaviors in dogs.
Specifically, diets with alpha-casozepine and L-tryptophan added.
But, always ask your vet before using your dog's diet to try and solve a health problem.
Dog Anxiety Summary
Dog anxiety is stressful for dogs and humans alike.
There are several types of dog anxiety. Many of these are the result of a shared genetic predisposition to anxiety.
As well as protective measures to avoid dogs experiencing anxiety at all, there are also a range of strategies for managing anxiety.
A vet or behaviorist can help you create a bespoke coping strategy for your dog.
Does Your Dog Have Anxiety?
If you'd like to share your experience with other pet parents, please leave a message in the comments box down below.
You never know who it might help in the future!
Affiliate link disclosure: Links in this article marked with an * are affiliate links, and we may receive a small commission if you purchase these products. However, we selected them for inclusion independently, and all of the views expressed in this article are our own.
References