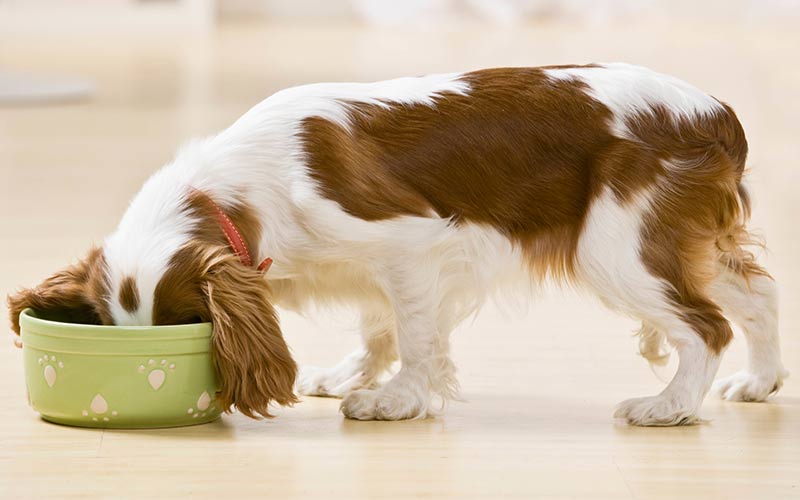 Looking For The Best Ceramic Dog Bowls? Then Look No Further! We Have Put Together A Collection Of The Best, With Reviews And Top Tips For Making Your Choice.
Wow, you have so many choices when it comes to finding the right dog bowl for your canine friend.
Are you a bit confused by all the options?
Wondering which bowl best meets your favorite furry companion's needs?
Not all dog bowls are the same, as it turns out. They all have different features.
Some are more durable. Some are safe, and some are easier to clean.
Dog bowls play an important role in safeguarding the nutritional health of your furry companion.
And the best news? We've already started doing some shopping for you!
To help you decide for yourself what type of ceramic dog bowl suits your family best.
Products included in this article were carefully and independently selected by the Happy Puppy Site team. If you decide to make a purchase from one of the links marked by an asterisk, we may earn a small commission on that sale. This is at no extra cost to you.
Why choose ceramic dog bowls?
Ceramic bowls are sturdy and non-porous.
Plus, they come in so many colors and designs, you're sure to find one that matches your decor, personality, and your dog's needs.
You can even find hand-made ones.
Generally, ceramic dog food bowls are glazed with a protective coating that makes them both shiny and easy to clean.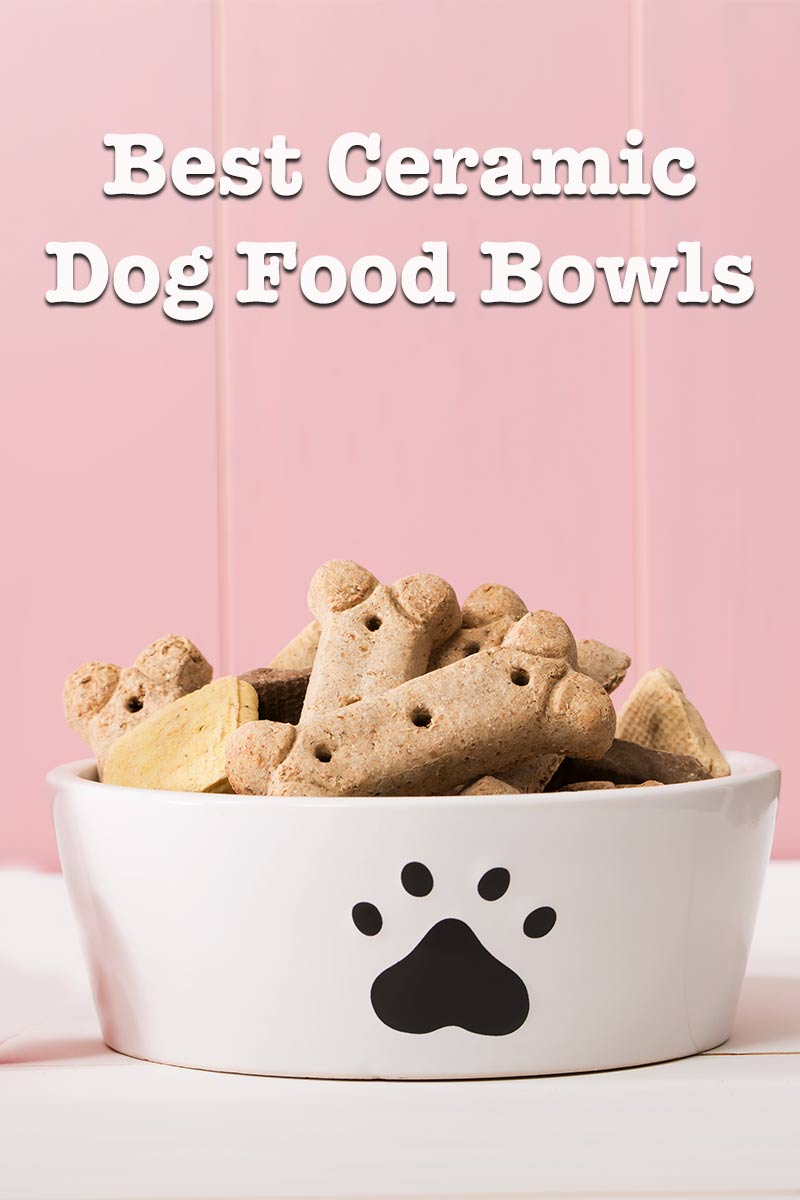 Most ceramic bowls are even dishwasher-safe.
Another advantage of ceramic bowls is that they're heavier than some alternatives. This makes it more difficult to flip them over or skid them across the room.
They won't be easily chewed or scratched by your pup, either. And they are recommended for large breeds.
The downside is ceramic bowls can chip or break if dropped, even when carefully handled.
When that happens, cracks can harbor bacteria. You'll want to discard the bowl if this happens, so it doesn't become unsafe for your dog.
Ceramic bowls are among the best ways to express your style, though, because they are cute and fun.
Some also say that dogs prefer the taste of them to other materials.
So what are we waiting for? Here are some of the best ceramic dog bowls available online, right now.
Large ceramic dog bowls
One of your first considerations should be size. If you have a big Rottweiler, a tiny little bowl will be easily tipped over.
Plus, it won't be able hold all the food your dog needs.
You need an extra large ceramic dog bowl!
One we like is the Stoneware Dog Dish*, a simple and classic-looking bowl that runs pretty big – 9.5 inches! It can fit up to four cups of food for your giant pup.
You can rest assured this dish discourages moving, sliding, or spilling.
Alternatively, the 8" Petrageous Designs Pooch Basics Pet Bowl* offers another cute design. Just in case you need help remembering what goes in there!
Like the look of marble? The Awesome eMERCHency Stone Dog Bowl*, at 7.5" in diameter, might be the dog bowl for you.
The pattern is a custom imprinted design meant to last. And it's beautiful!
Small ceramic dog bowls
If you have a tiny puppy or a small breed of dog, there's no point in getting a huge bowl that makes it hard for your precious canine pal to reach in.
A small bowl will be sufficient for your dog's needs. The Pet Studio Polka Dot Dish* is super-cute with retro styling for your "prince" or "princess." It comes in different sizes, too!
We love the pink!
The Signature Housewares Pooch Dog Bowl* is a quality item ready for constant use, and it has an adorable design!
The extra-small size is perfect for toy breeds. Despite the small size, it won't slide or scratch floors.
Melia ceramic bowls are pup-friendly favorites, and the Melia Pet Bowl – Fork & Knife* has a unique design. These lead-free bowls are weighted perfectly.
There's even a matching water bowl with a faucet graphic to go with it!
This cute little bowl, the Petrageous Designs Sassy 6" Shallow Pet Bowl*, is perfect for small breeds because its shallow profile makes it easy for little noses and small, flatter faces.
Elevated Dog Bowls
Some dogs may find raised ceramic dog bowls useful. Large dogs with joint problems, especially, may benefit from elevated bowls.
If your dog is small, or generally healthy and fit, you may wish to skip this section. Lifting your dog's bowl from the ground can increase chances of bloating.
Elevated bowls do help keep your dog's eating space organized, though, since they usually include both a water and food dish. They can help dogs make less of a mess.
The Petrageous Designs Buddy's Best Feeder bowls* are on the small side, but are sturdy with well-constructed stands.
They don't stand too high, so that makes them easy to use for puppies. And they look great!
How about this one? The BestVida Sparks Pet Feeder* includes beautifully colored ceramic bowls in different colors to match your decor.
The bowl stand is made from wrought iron with an antique power finish. It stands 5" tall.
What a lovely little ceramic dog bowl set!
Here's another gorgeous option – the Hugs Pet Products Ceramic Double Bowl Set*.
The wooden styling is modern and sleek, and the square dishes might suit your trendy decor.
Raised Dog Bowls
Don't like the look of stands? Here's an elevated dish that's just a single ceramic piece.
The One for Pets The Kurve Raised Pet Bowl* is designed with a larger base not to top, and comes in three pretty colors!
This is a classy, functional option with a curved inside, which makes it easy for dogs to use.
Or, if you'd like the practicality of ceramic and the durability of plastic, check out the Petego Yoga Dog Bowl*. Raised just a couple of inches, this one is angled to provides easier access for older dogs.
The bowl is ceramic, but the stand is polypropylene with a non-skid rubber stopper. You can outfit the neutral-colored ceramic bowl with a huge variety of colored plastic stands.
Not in love with any of those options? You can just get yourself a stand for the ceramic bowls you like.
The Set The Table Elevated Pet Dining Table* lets you insert the stoneware (or other material) dishes of your choice!
Personalized ceramic dog bowls
Why not get your dog's bowl personalized? You can find different designs, colors, and fonts to create custom ceramic dog bowls.
The Custom Dog Name Water Bowl* is simple and cute, and you can add different color inks. This product is made to order in the U.S.
Or how about the Custom Pet Bowl Name*? It's a 7" x 7" square dish that comes in three color choices – blue, black, or red – with a glossy finish.
Personalized ceramic dog bowls make great gifts, in case you have a friend with a new addition!
Ceramic dog water bowl
We can't forget the water dishes!
Some dog lovers swear by ceramic dishes because their pups don't hate the taste of the material. That means they'll drink more water, all the way down to the bottom.
These same dogs hate the feel of steel or plastic sides and bottoms in their bowls.
Additionally, ceramic bowls are heavier and don't move around as much, so they tend to spill less liquid onto your floor.
Choosing one is the problem, though, because there are so many great-looking versions! Remember, for water dishes, you may want to size up, especially if you have more than one dog.
The Mason Cash Cane Lettered Dog Bowl* is a high-quality, chip-resistant stoneware bowl that comes in many sizes.
This is one of the best ceramic dog bowls for long-eared breeds, like spaniels. That's because a tapered top helps prevent long ears from dripping into the water.
Here's another great choice: the Petrageous Designs Pooch Basics Pet Bowl*. This handcrafted bowl is unique and durable.
This next one is similar because it's another Petrageous product, but it features more vintage styling.
The PetRageous 3.5-Cup Water Vintage Pet Bowl is 6"*, and runs small.
Heavy ceramic dog bowl
One of the advantages of ceramic bowls is that they're nicely weighted to prevent dogs from manhandling them too much.
They resist chewing, too!
Here are some heavy ones for your active pups.
The Kaytee Stoneware Pet Bowl* is small, deep, and wide. They are very stable, tip-resistant, and mess-resistant.
This is one we like for its attractiveness and practicality.
The DII Bone Dry Ceramic Pet Bowl for Food & Water* is sturdy and has a cute pattern.
It actually comes in all different sizes, but the large is 7.5 inches in diameter. The bowl has a silicon rim at the bottom to keep the bowl from moving.
Need another option? How about the Ethical Pet Products Fresco Stoneware Dog Dish*?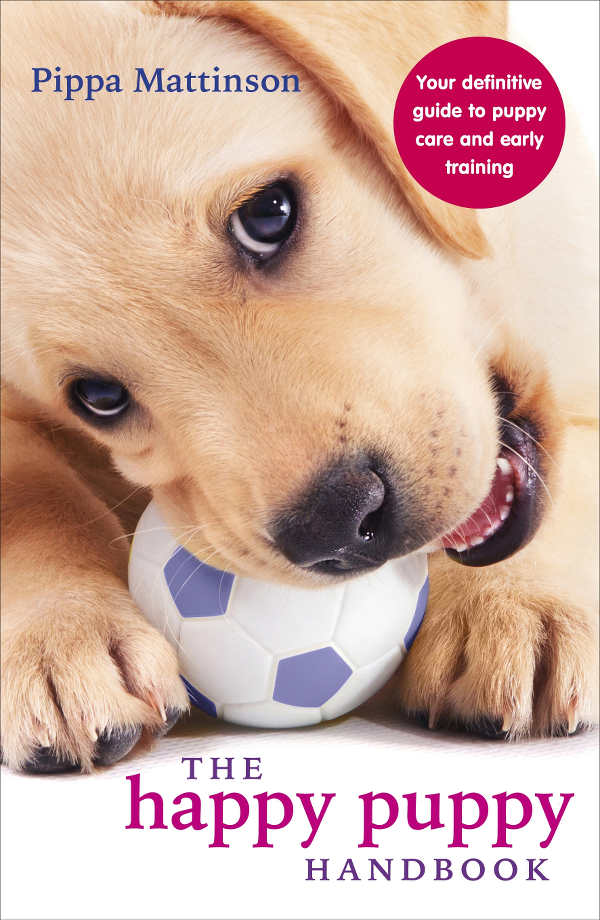 It has a classic flower pot design with contrasting colors on the inside and outside.
And, the bowl is quite solid and can take a fair amount of abuse.
Ceramic puppy bowls
Your growing puppy needs the right-sized bowl, so she can eat comfortably.
Remember that puppies are prone to playing, and may make a mess!
Choose your dishes carefully!
One great option is The DII Bone Dry Ceramic Pet Bowl*, a gray ceramic dog bowl in a small size.
Puppies are still learning to eat, so they may be messy! A non-skid dish like this one can help them keep their mess in one place.
Or how about the Winifred and Lily Beautiful Ceramic "Hello Gorgeous" Dog Bowl*? Talk about gorgeous!
It's 5" inches in diameter, making it a perfect size for puppies. It's rust-proof with a non-slip bottom.
One simple and elegant all-in-one option for puppies is the KMG Designs designer small pet food bowl set*.
It includes a handcrafted walnut stand and natural colors, with a more rustic feel. A feeding station like this can help your pop make less mess.
Did you know you can get a ceramic slow feed dog bowl, too? If your puppy eats too quickly,
There are so many cute options out there, it's hard to pick just one!
Best ceramic dog bowls
To pick the best dog bowl for your dog, you should take size into account.
You should also consider your dog's physical condition, and whether or not she is likely to make a mess, spill, or chew. For example – does your dog need a slow feed dog bowl because she eats too fast?
And don't forget, aesthetics are important, too. Do you like black ceramic dog bowls? White ceramic dog bowls? Are red or gray dog bowls more your style?
Do you prefer ceramic dog bowls with paw prints? Bones? Ceramic bowls come with so many great designs.
Whatever your taste, you should be easily able to find a ceramic pet bowl that fits your house and your own sense of beauty.
The best ceramic dog bowl for your needs will help your dog stay happy and healthy – and will please you as well!
Affiliate link disclosure: Links in this article marked with an * are affiliate links, and we may receive a small commission if you purchase these products. However, we selected them for inclusion independently, and all of the views expressed in this article are our own.
References and Further Reading