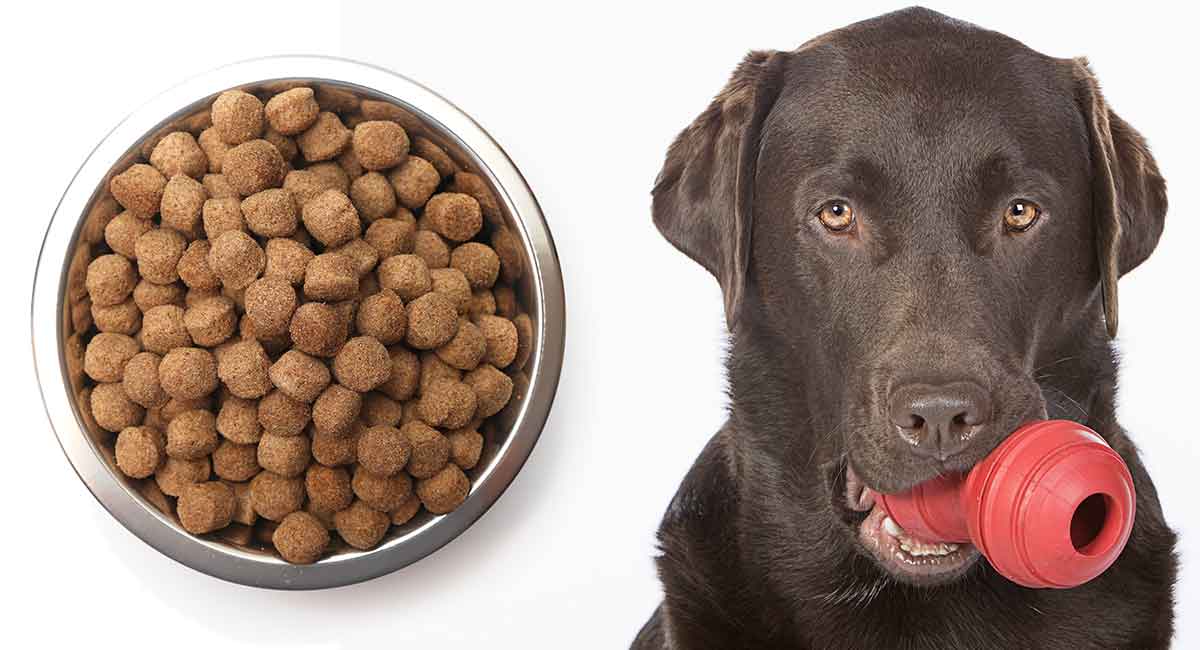 If you're looking for a way to keep your puppy entertained for hours on end, a Kong stuffed with the best Kong fillers out there will do the trick.
They're easy to prepare, entertain for a long time, and keep your dog busy.
So this article will help you work out what to fill a Kong with.
Products included in this article were carefully and independently selected by the Happy Puppy Site team. If you decide to make a purchase from one of the links marked by an asterisk, we may earn a small commission on that sale. This is at no extra cost to you.
Kong Fillers
Without fillers, a Kong is an uninspired toy that's quickly forgotten.
But with a treat inside, Kongs can keep your pooch occupied for hours as they try their hardest to get the Kong snacks out.
If you have a new puppy, it's a great way to keep your pup busy while you take a power nap.
Adult dogs love Kongs too, even more so when they're filled with their favorite Kong fillers.
A stuffed Kong forces a dog to use his natural scavenging abilities to seek out his food, which spells fun for him.
Some snacks that make perfect Kong fillers include peanut butter, treats you can stuff inside that won't easily fall out, and canned dog food.
Let's take a look at some other Kong fillers.
Kong Stuffing Ideas
An easy way to fill a Kong is to use treats like dental sticks or biscuits.
The KONG Regular Stuff'N Ziggies* are made specifically for Kongs.
They fit inside perfectly and will stay there, challenging your pup to be creative in his efforts to get the treats.
You can get these snacks in many different flavors, and they're not filled with harmful ingredients.
They're a great way to keep your pup occupied while eliminating canine oral bacteria to keep their breath fresh.
There's also the KONG Stuff'N Snacks*, which come in a few different flavors – most notably peanut butter.
They're all-natural Kong snacks that your pup will love, making them perfect for stuffing in Kongs.
The above options are great, but if you want something that will keep your dog busy all day, the KONG Easy Treat* is what you want.
It's a convenient dog paste that is easy to dispense – simply insert the nozzle and spray the paste into the Kong.
It's one of the perfect Kong fillers, as your pup will have a hard time getting all of the flavor out, keeping him playing for hours.
The paste comes in three different flavors: Bacon & Cheese, Liver, and Peanut Butter.
Kong Peanut Butter
Have you noticed a trend here?
Dogs love peanut butter.
It's a simple, delicious treat for them that's actually a great puppy Kong filling.
The consistency makes it stick to the Kong, and it's tough to get out.
If you want to use traditional peanut butter, we recommend you choose an all-natural solution like Teddie All Natural Peanut Butter*.
There are no added preservatives or sugars, and it's made using USA grown peanuts.
There are also peanut butters made specifically for dogs, if you'd prefer to go that route.
KONG's Real Peanut Butter Tubes* are made specifically for Kongs, using much of the same ingredients as you'd find in grocery-store peanut butter.
It's definitely easier to use – simply insert the nozzle into the Kong and squeeze.
What to Put in a Kong for a Puppy
Training your puppy to use the Kong is quite simple, since there's food involved.
But you might want to know how to fill a Kong for a puppy.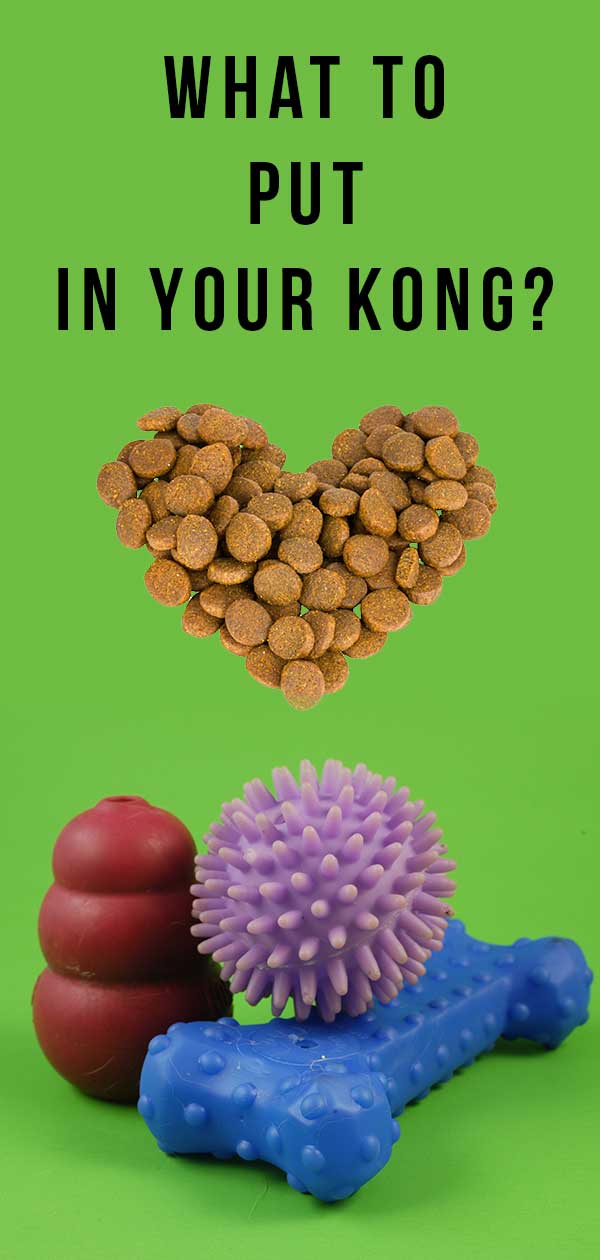 To start, load it up with some kibble or small treats – something that your pup won't have a hard time retrieving.
When they play with the Kong, praise them.
Soon you'll have a Kong unstuffing master.
Once they've learned to use the Kong, you can begin stuffing it with a greater variety of snacks.
Like adult dogs, puppies love peanut butter, so that's always an option.
You can also use a Kong puppy paste, like the ones previously mentioned.
You could also use canned puppy food as a stuffer.
This is ideal for pups that aren't too crazy about peanut butter, or for those who tend to eat their meals too quickly.
Use the Kong for Meal Times
If you're worried about your pup consuming too many calories, feeding them their meals through Kongs can double as both dinner and playtime.
Aside from that, there are a few other things you can try.
Consider filling the Kong with sodium-free chicken broth and freezing it.
It makes for a delicious low-calorie teething toy for your pup.
And if you're going to fill your puppy's Kong with treats, make sure to buy some that are made for puppies.
The KONG Ziggies Puppy Treats* are ideal for teething pups, and they're small enough to handle.
How to Stuff a Kong
While Kongs are the perfect toy to keep your dog busy, they're also a quick way to overload your pup with calories.
All of those snacks add up, and before you know it your pup's put on a few extra pounds.
To combat this, you need to be aware of just how much you're putting into the Kong.
Don't overstuff, especially if you're using high-calorie treats.
The Kong doesn't have to be filled to the top to be effective.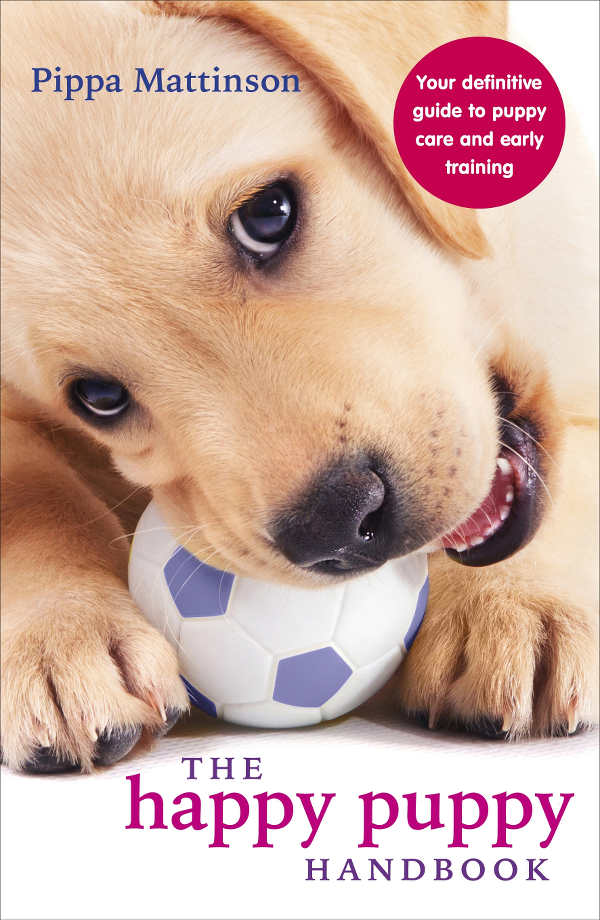 If calories are a concern, keep the stuffing healthy.
Peanut butter is one of the best options – in moderation, of course.
You could even mix kibble or other healthy foods like carrots with the peanut butter.
It may not sound appetizing, but your dog will love it.
Kong Fillers Don't Seem to Slow Down My Dog
Some dogs are just able to clean out a Kong in no time.
If that's your pup, no worries.
There are a few things you can try to make it a bit more difficult.
Make it more challenging by freezing the Kong after you stuff it.
It'll make the treat last much longer.
Try this:
Stuff the Kong with a base, like peanut butter or a Kong paste
Add something extra, like some kibble or healthy dog treats
Freeze the Kong
Your dog is sure to love it, and it'll keep him busy for quite some time.
Do you give your dog a Kong?
Let us know in the comments below what your favorite Kong fillers are.
Affiliate link disclosure: Links in this article marked with an * are affiliate links, and we may receive a small commission if you purchase these products. However, we selected them for inclusion independently, and all of the views expressed in this article are our own.
Sources
Gallagher, Lindsay. The Effect of Dental Products and Natural Chews on Canine Oral Bacteria. Letters in General Microbiology, 2013.