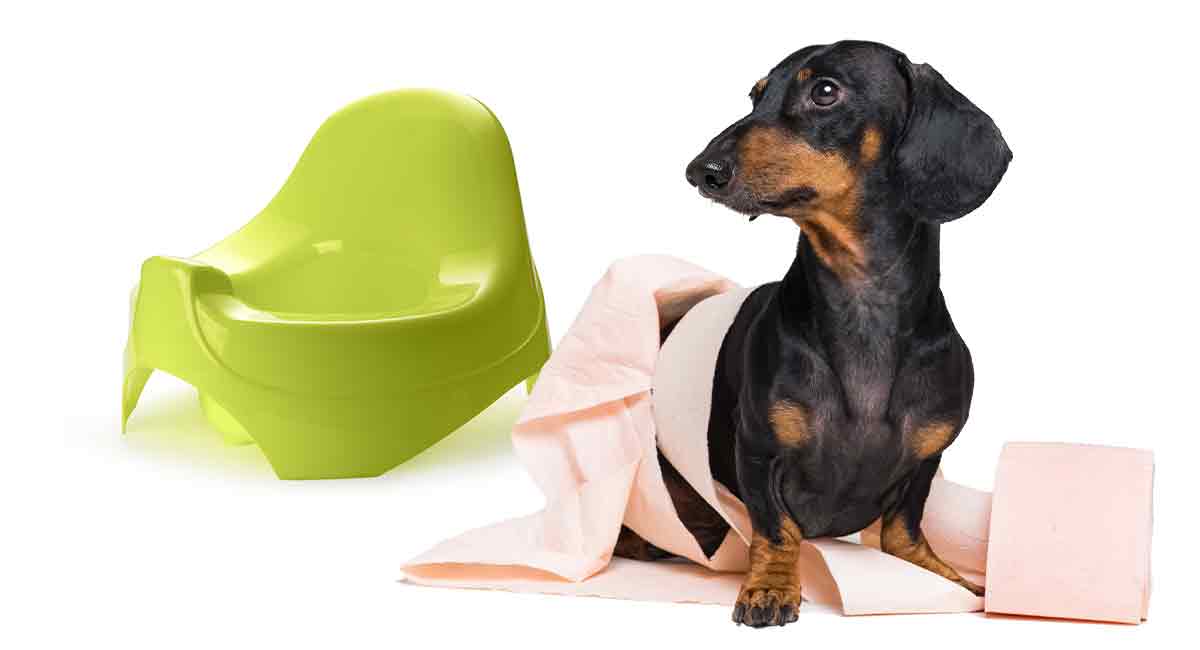 Have you ever wondered what's the best indoor dog potty that you could buy for your pampered pooch?
If that's a question you really need an answer to, you're in the right place!
But why might some dog owners want to have an indoor dog potty in their home?
In this article, we'll discuss why a dog potty can be a brilliant problem-solving option for some dog owners.
And we've done the legwork for you by reviewing some of the very best indoor dog potties you can find on the market today.
Why use an indoor dog potty?
Although most dogs that live indoors are house-trained as puppies, there may be times when you're not home and nature calls.
Also, if you live in an apartment or your home doesn't have a garden, what can you do if your dog needs to relieve himself urgently?
Of course, many dog owners work during the daytime, leaving their pups home alone.
It's unreasonable to ask your pup to wait for more than a few hours with all four legs crossed, especially if you have a senior dog with continence issues.
In both scenarios, "accidents" in the house are upsetting for both owner and dog.
So, you can see that a good solution to any of these pee problems might be an indoor dog potty.
How do indoor dog potties work?
The best indoor dog potty system doesn't look anything like a human potty!
No plumbing is required, so you won't need to spend a fortune on adjusting your bathroom or training your confused dog to sit on the loo!
An indoor potty looks like a small patch of grass.
Dogs are accustomed to pee and poo outside on the grass in your backyard or in the park.
So, it's a natural step for a dog to use a real grass indoor dog potty system.
You could buy an indoor dog potty patch made from artificial grass.
These systems tend to last longer than the real thing and are easier to clean.
Different styles of indoor dog potty
There are a few different styles of indoor dog potty to choose from, each with pros and cons.
You should know that every dog potty will require cleaning to keep it free from odor.
So, if you're squeamish about cleaning up dog mess, you might want to rethink the idea of buying an indoor dog potty.
Perhaps you'd be better to hire a dog walker to exercise your pet while you're away from home?
Indoor dog potty styles
Artificial grass dog potties are usually less expensive than real grass ones, but they can take more time and effort to keep them fresh and fragrant.
Indoor dog potty grass reviews report that maintaining a fresh grass indoor dog potty station is easier than looking after a fake grass one, although they are more expensive to buy.
Even though your dog is house-trained, he'll have to be taught how to use his new indoor dog potty.
You may also find that you need to try a few different types of indoor dog potty systems before you find one that suits your dog.
How to train your dog to use an indoor dog potty station
Training your pup to use an indoor dog potty station can be tricky, especially if he's an older pup with an ingrained bathroom routine.
Here are a few tips on how to train your dog to use an indoor dog potty tray.
Add some real grass or bark from a spot outside where your dog or other dogs pee. The scent of the pee will tell your pup that it's okay to relieve himself on his new indoor dog potty!
If you have a boy dog, you'll know that male pups appreciate something to pee on or up against. It's just a dog thing! By adding a small piece of log to the dog loo, you'll effectively be creating an indoor dog potty training system for your pup!
It would unreasonable to expect your dog to get it right first time and every time, and it's only reasonable to expect a few missed attempts!
To catch any accidental overspill, cover the area around the dog potty with some puppy training pads to soak up any accidents.
Best indoor dog potty reviews
Now, let's have a look at a selection of the best indoor dog potties that you can buy today.
All these dog potties are available to purchase on Amazon.com.
Simply click on the product links to see more information about each product and to check out dog potty reviews that other buyers have provided.
When you've decided on the ideal indoor dog potty area for your dog, click to place your order!
Indoor dog potty – large
These super-sized indoor dog potty choices are designed to accommodate large and fully grown dogs, as well as puppies still learning the ropes, and toy dogs with tiny bladder capacities.
This dog potty by Fresh Patch has a real grass lawn that's enclosed in a sturdy box.
The system uses the natural grass root system in the box to absorb urine and eliminate odors.
You don't need to clean the potty.
Just throw away the cardboard box when it's full and replace it with a fresh one. A
ny solid waste will need to be removed from the grass, but pee simply runs through into the box.
The main issue with a real grass indoor dog potty is that it has a very limited lifespan, depending on the size of your pup and how much use the potty gets.
You could find that you need to replace the potty every couple of weeks, and that could become very expensive.
This other offering by fresh patch is basically just a patch of indoor dog potty replacement grass.
The biodegradable grass is hydroponically grown in California.
There's no soil or cardboard box to contend with either, making it easy to maintain.
The product also comes with a roll of poop bags and a healthy treat for your dog!
You'll need a Fresh Patch XL Plastic Tray to go with your fresh grass training sod.
All you need to do is put the grass sod into the tray and your pup's loo is ready for use!
You'll need to replace the grass sod every couple of weeks as required and rinse the tray.
If you're looking for an indoor dog potty for large dogs, the DoggieLawn Disposable Dog Potty might be exactly what you're looking for!
This product is basically the same as the Fresh Patch indoor dog potty.
However, this fresh grass indoor dog potty is larger than most other potties of this type, making it a perfect extra-large indoor dog potty.
Artificial grass indoor dog potty systems
If your pup enjoys digging, a real grass indoor dog potty system might not be the best way to go!
But don't despair!
A fake grass dog potty can provide the ideal solution for digging dogs!
Fake grass looks just like the real thing, but your pup can't damage it by digging through it.
This Petsafe fake grass indoor dog potty comes in three sizes to suit small, medium, and large pups.
This dog potty incorporates a covered waste container that's lined with "Wee Sponge" powder.
The powder captures smells and keeps the potty odor-free.
All you need to do to clean the potty is slide out the "Pee Pod."
When the urine-soaked powder inside the pod comes into contact with air, it forms a gel, making disposal a breeze.
You'll also need to clean the grass mat, which you do by removing it from the base and washing it with clean warm water.
The main drawback of this product is that it is quite expensive.
The design also means that the dog has to climb up onto the artificial grass mat, and not all dogs are confident enough to do this.
This is a three-layer system in a plastic tray. The Petmaker system is an indoor dog potty with sides, preventing spills and making clean-up quick and simple.
The system uses a smell-resistant antimicrobial mat that sits on top of the potty's plastic insert and locks into place.
Liquid drains down into the sturdy collection tray.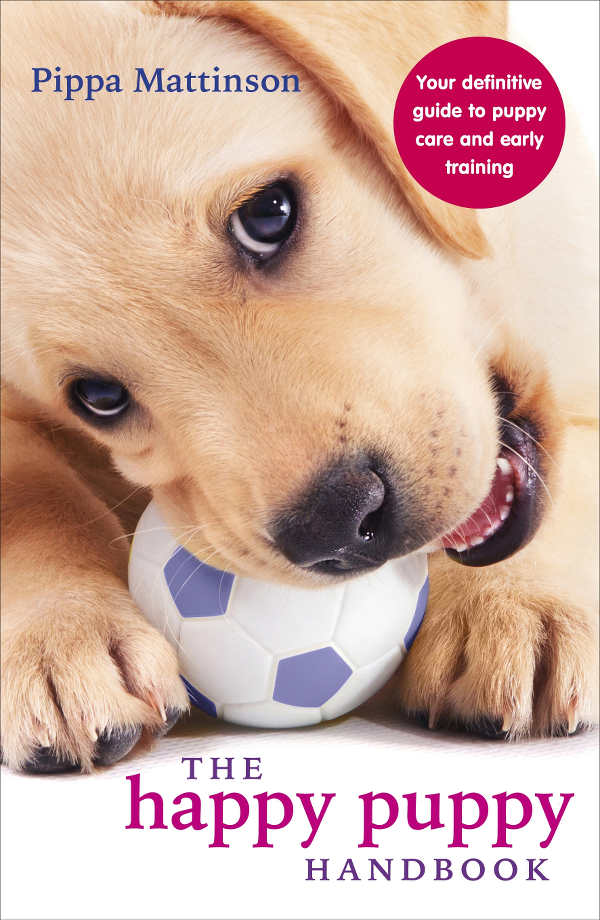 To clean the system, wash all three layers with warm water and dish soap, rinse with clean water, and replace.
Best indoor dog potty station
There are some indoor dog potties that don't use real or artificial grass.
Here's our favorite:
This simple system by Blyss Pets comprises a perforated plastic grate that fits neatly onto a plastic collection box.
Newspaper or puppy training pads are placed into the box.
When your dog pees on the grate, the urine drains through onto the absorbent pads beneath.
Cleaning the system is straightforward.
Snap off the grate, remove the soiled padding in the box, rinse the whole lot in warm water, and replace the padding with fresh material.
This design of potty ensures that your dog's paws stay clean and dry so you won't end up with pee stains on your flooring.
However, some dogs don't take to using the grate to stand on and won't use the potty.
Best indoor dog potty – summary
An indoor dog potty may be perfect for you if you have to leave your dog home alone all day and you don't have a dog walker to take him out.
Also, if you don't have a backyard or live in an apartment block, making it outside in time if your pup has to answer an urgent call of nature can be a problem.
An indoor dog potty could be the perfect answer to a tricky issue.
Remember that you'll need to have time to clean your dog's indoor potty regularly so that it doesn't smell. And you'll have to train your dog to use his new facility, too!
Has your dog mastered indoor toileting?
If you already use a dog loo, we'd love to know which product you think is the best indoor dog potty, especially if it's one of the products we've reviewed in this guide.
Tell us your story in the comments section below!