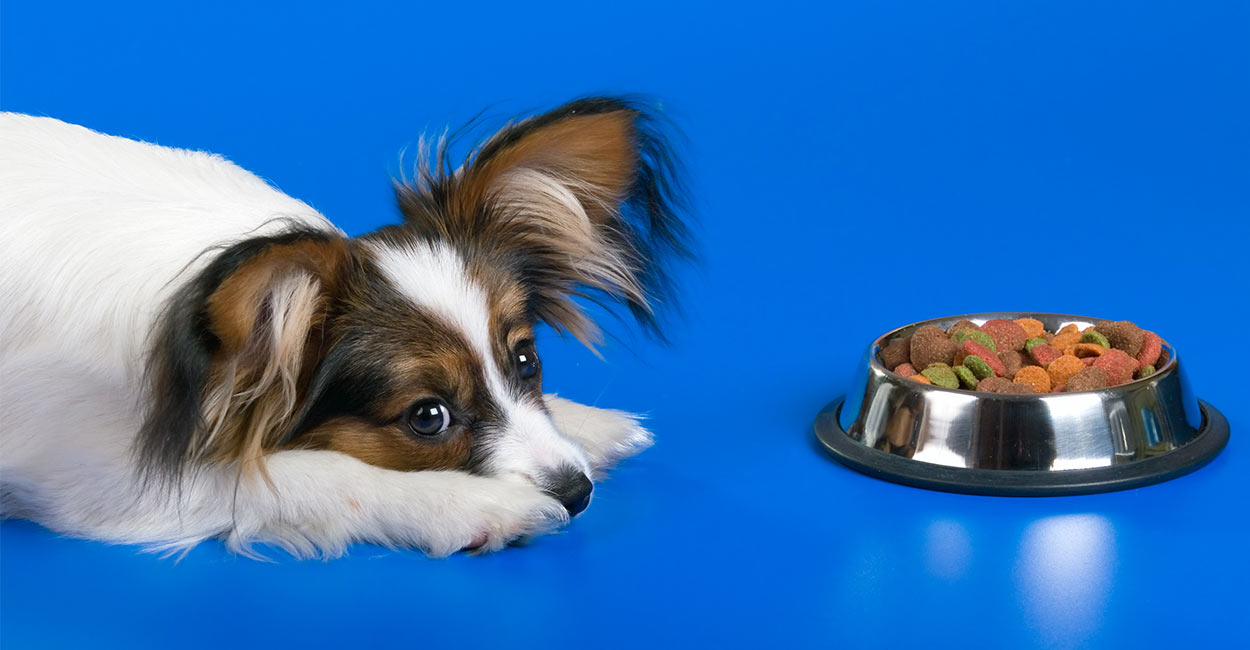 Welcome To Our Complete Guide To The Best Food For Papillon Puppies, Dogs And Seniors.
Taking A Look At The Top Brands For Your Small Breed.
Is there anything cuter than a fluffy, puffy little Papillon?
Even this dog's dainty name is adorable and fun to say.
And in fact, the name "Papillon" actually means "butterfly" in French!
The name refers to the Papillon's delicate and lovely ears, which fan out like butterfly wings (called "tufted").
The Papillon is part of the toy dog breed class.
These are the smallest dogs, weighing just 5 to 10 pounds fully grown.
The Papillon is also considered to be one of the 10 smartest dog breeds!
They were originally used as working dogs despite their teensy dimensions.
What all this means is every single morsel of nutrition is precious and important to your Papillon's brain and body health.
You want to be sure you choose the best Papillon food for the puppy, adult and senior dog years, which is what we are going to look at next!
Products included in this article were carefully and independently selected by the Happy Puppy Site team. If you decide to make a purchase from one of the links marked by an asterisk, we may earn a small commission on that sale. This is at no extra cost to you.
Finding the best food for Papillon Dogs
Because of the Papillon's tiny size and high energy level, it is vital to select a Papillion food designed for the nutritional needs of pint-sized pooches.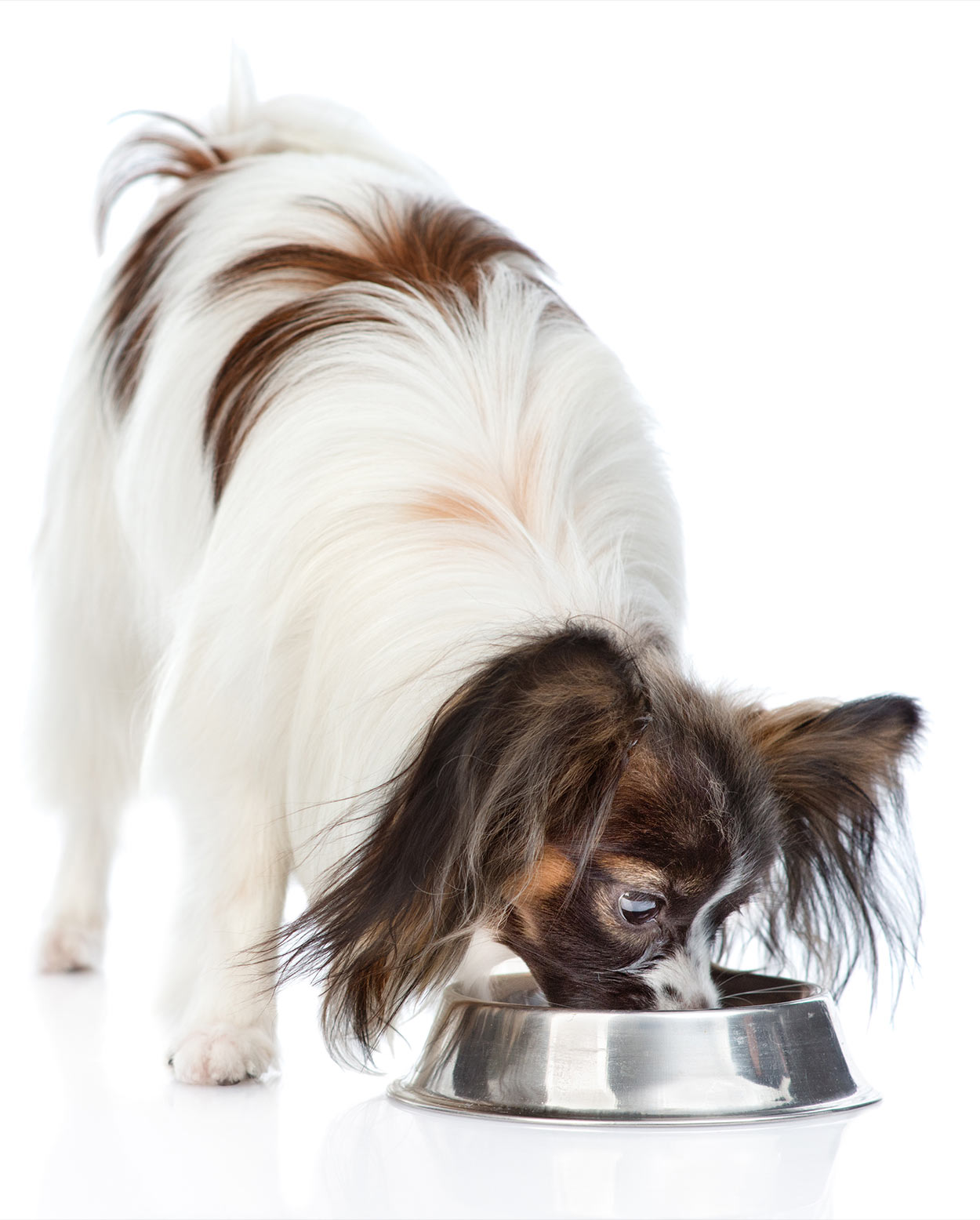 And a Papillon's nutritional needs can change over time.
Papillon puppies need at least four meals per day that include plenty of high quality protein, omega-3 fatty acids, fats, carbohydrates, nutrients, vitamins and minerals.
Protein and fat should be the main ingredients in any good dog food.
After the first year, your Papillon can start eating adult Papillon dog food twice or three times per day.
If you and your Papillon are involved in lots of physical activity together, you will need to supplement his diet with more protein.
Best dry food for Papillons
The best food for Papillons, whether dry or wet, will always be made from whole ingredients.
You want to be sure that whole protein (not by-products) is listed in the first three ingredients.
Avoid foods with artificial ingredients or preservatives.
Unless you have several Papillons, it can be a bit more challenging to buy Papillon bulk foods because these teensy pups don't eat a lot per serving!
Plus, it is always wise to purchase small sizes until you find the food your Papillon loves, and then you can start to buy in larger quantities.
Hill's Science Diet Small & Toy Breed Dry Dog Food
Hill's Science Diet* is designed to provide complete nutrition to dogs weighing 25 pounds or less.
Developed by a team including veterinarians, annual surveys show that more vets feed their own dogs Science Diet than any other brand.
The kibble is also smaller to be easier for tiny jaws to chew.
Wellness Natural Pet Food Complete Health Natural Dry Small Breed Dog Food
This toy breed dog food* has whole de-boned chicken as the very first ingredient.
The manufacturer states no by-products or artificial ingredients are added to the food.
The kibble is also smaller for your Papillon to be able to chew it more easily.
IAMS PROACTIVE HEALTH Small & Toy
This toy breed dog food* is prepared according to the standards set by the Association of American Feed Control Officials (AFCO).
Real chicken is the first ingredient and no artificial ingredients or by-products are added.
The manufacturer offers a satisfaction guarantee.
Best wet food for Papillons
Wet dog food provides important hydration and nutrients as well as a flavor treat for your Papillon.
But because wet food is very tasty and your Papillon is very small, it is important not to overfeed since these dogs can be prone to obesity!
These three options offer some of the best dog food for Papillons and come highly rated by dog owners and pooches.
Nutro Ultra Wet Dog Food Small Breeds
This tasty blend of chicken, lamb and salmon* gets high marks from owners and pups.

The recipe is designed for petite pups aged one year and older.
The first ingredients are whole chicken and whole chicken liver, along with plenty of whole natural fruits, veggies, vitamins and minerals.
Instinct Original Grain Free Natural Wet Food
Could Instinct Original* be the best food for Papillon dogs?

The first three ingredients in this small breed wet food are chicken, chicken broth and chicken liver.
The remainder is packed with real vegetables, healthy fiber, vitamins, minerals and nutrients.
Hill's Science Diet Small & Toy Breed Savory Stew
Do you prefer your food to come in trays? Then this Savory Stew* might be the best food for Papillon dogs in your home.

You can't really go wrong with Hill's Science Diet wet food. Balanced to provide total nutrition to adult toy breeds ages one to six years old.
It comes in its own little travel-friendly tray – just peel back the cover and serve.
Best food for Papillon puppies
So we've looked at some great adult options, but what is the best food for Papillon puppies?
Dry food can be particularly good for Papillon puppies to help keep their teeth clean, plus the crunching can also ease teething pain.
Here, it is particularly important to choose a dry food with a small kibble to avoid choking!
Royal Canin X-Small Puppy Dry Food
This specially formulated puppy dry food* is designed to be fed to puppies up to the age of 10 months.

This food is for puppies that will weigh 8 pounds or less at maturity.
The kibble is created to keep dental tartar at bay and the flavour is ultra-palatable so even picky puppies will enjoy it.
BLUE Life Protection Formula Dry Puppy Food
Another great choice is Blue Life Protection*.

This easy to digest small breed puppy food is rich in whole chicken with gentle oatmeal and peas for wholesome fiber.
The feeding chart gives exact instructions for puppies weighing between 3 and 8 pounds.
EUKANUBA Puppy Dry Dog Food for Small Breed Puppies
Eukanuba* is another brand that is popular with small breed puppy owners.

This small breed puppy food comes complete with fish oil-based DHA (Omega-3 fatty acids) plus whole chicken and prebiotics to help with digestion.
The feeding chart gives precise portion sizes for puppies starting at just one pound.
Best food for Papillon senior dogs
As your Papillon ages, she will need stricter portion control to match diminishing activity levels.
These teensy dogs can be prone to dislocations of the kneecap (patellar luxation), which makes weight control a priority to keep from putting extra pressure on the already fragile joint.
Choosing a Papillon dog food designed for the energy needs of senior toy breed dogs can take the guesswork out of maintaining your senior dog's weight at a healthy level!
So what is the best food for Papillon seniors?
AvoDerm Natural Dog Food for Small Breed Senior Dogs
AvoDerm* have an option specifically for older small breeds.

This dog food formula has added glucosamine and chondroitin to support healthy joints for senior dogs.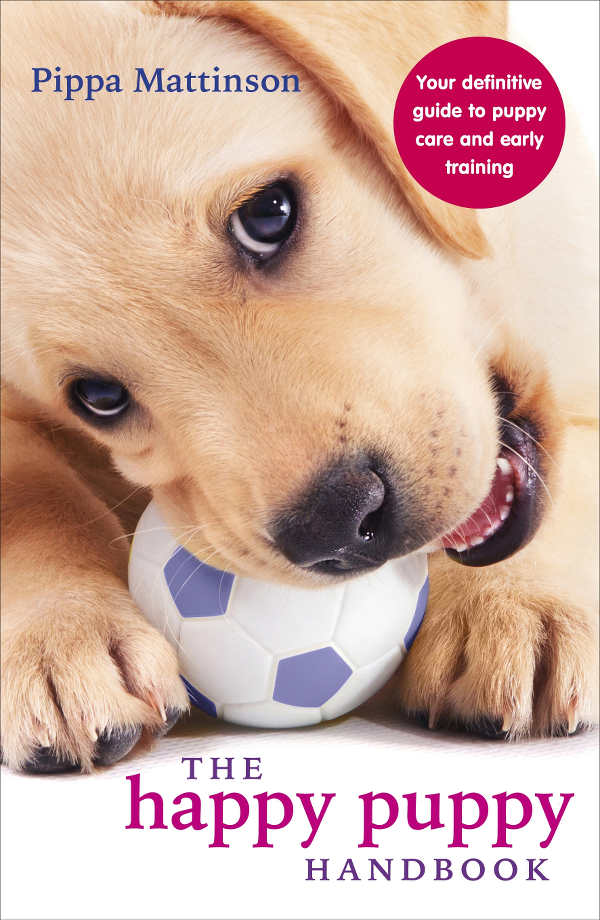 It is also grain-free with a lower protein content to avoid weight gain.
Purina Pro Plan Bright Mind Adult 7+ Small Breed Formula Dry Dog Food
This specially formulated small breed senior dog food* can be fed starting when your Papillon turns 7.

It includes special botanical oils to foster mental alertness along with calcium, phosphorus and plenty of vitamins and minerals for bone and joint strength.
Royal Canin X-Small Mature 8+ Dry Dog Food
Royal Canin* does a particularly good job of creating specialized dog food recipes for all stages in a toy breed dog's life.

This food features tiny palatable kibble packed with nourishment to minimize the signs of aging in coat, teeth, joints and bones.

What is the best food for Papillons?
As we've talked about in this article, the dietary needs of toy breed dogs can be very different than the needs of larger dog breeds.
After all, they are so tiny and their stomachs can't hold as much food, let alone store extra calories for later!
There is a newer trend towards feeding Papillons alternative diets, including all-raw meals and home-cooked meals.
If you decide to try this, be sure to consult with your vet first.
There is not much room for error when feeding such a petite dog and you will want to be sure the diet you serve has the full spectrum of nutrients, vitamins and minerals your petite pooch needs.
Or perhaps one of the Papillon food brands listed here will be the perfect one.
Please let us know how your pup likes the food – we love to learn from our readers and their pets!
Affiliate link disclosure: Links in this article marked with an * are affiliate links, and we may receive a small commission if you purchase these products. However, we selected them for inclusion independently, and all of the views expressed in this article are our own.
Resources
AKC, American Kennel Club.
Hungerland, J.E., "Papillons: Everything about Purchase, Care, Nutrition, Behavior, and Training," Barron's Educational Series, 2003.
Zech, E.S., Health Concerns of the Papillon, PCA Genetics, 2009.