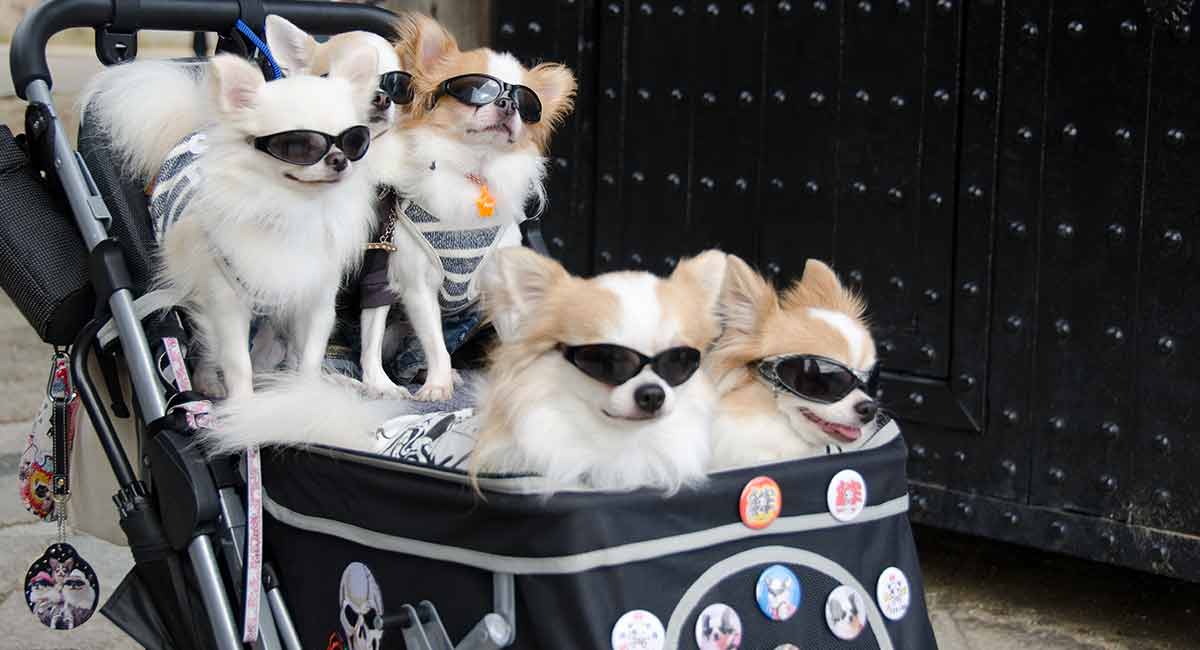 If you think you must be the only dog owner searching online to find the best dog strollers, think again!
Recent pet reports show that as many as 1 in 10 dog owners invest in the best dog strollers for their precious pooch!
The best dog strollers are more than just cute or even functional.
The best dog strollers are protective, shielding dogs of all ages from heat and stress, aggressive dogs, lawn pesticides, fleas and ticks.
Dog strollers can also be invaluable when your pooch is recovering from illness or surgery.
In this focused article, we review some of the best dog strollers for dogs of all sizes, including cheap dog strollers for small dogs, two dogs, medium dogs and large dogs.
Products included in this article were carefully and independently selected by the Happy Puppy Site team. If you decide to make a purchase from one of the links marked by an asterisk, we may earn a small commission on that sale. This is at no extra cost to you.
Choosing the best dog strollers for your pup
Finding top rated dog strollers is a lot easier today thanks to the online marketplace.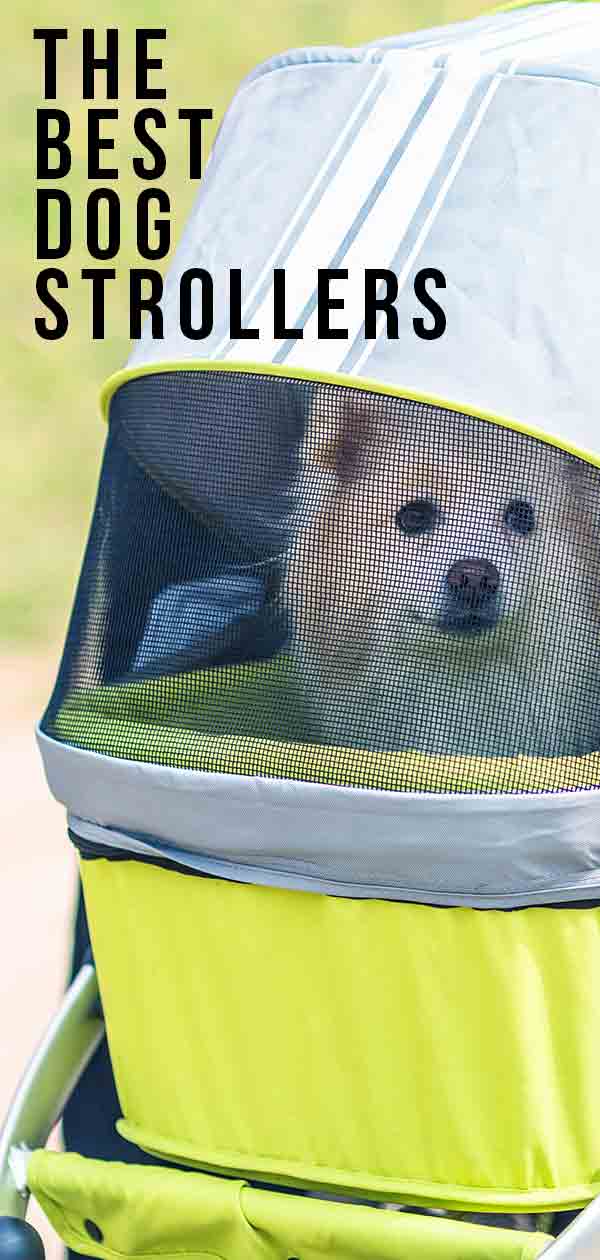 The best dog strollers are sufficiently roomy for your dog to sit up or lay down.
The best dog strollers should be comparably sized to the interior of your dog's crate.
Are dog strollers allowed in stores?
While it is always best to ask a store manager first, most retailers (and especially pet stores) will happily welcome customers who are wheeling dogs in strollers.
Training your dog to use dog strollers
While you immediately grasp the concept of what a dog stroller is for and how to use it, your dog probably won't.
The process for training your dog to use dog strollers includes offering positive reinforcement when your dog calmly investigates the stroller, lets you place her in it and goes for a ride.
Where to buy dog strollers
Dog strollers are sufficiently popular today with pet owners that they are widely available both in pet stores and online.
Cute dog strollers
If you are going to rock a dog stroller while running errands or doing laps at the local park, why not pick the cutest stroller you can find!
These cute dog strollers definitely fit the bill for girl or boy pups!
This adorable pink leopard print stroller by Best Pet* opens and shuts in just five seconds.
Your dog can enter and exit from the front or rear and the top has a protective mesh cover.
This precious four-wheel stroller by Vivo* comes in seven fun colors, including pink camouflage and sky blue.
It can hold up to 30 pounds.
This posh and cozy single-level pet stroller by Bestpet* features four double wheels for stability and a mesh cover to keep bugs out.
The traditional plaid makes it perfect for both genders.
Luxury dog strollers
If your eyes bug out when you get a glimpse of these fancy dog strollers for the first time, you aren't alone – ours did too!
But we love the creativity in these luxury dog strollers that make life easier for you both!
This lightweight aluminium alloy dog jogger-stroller by doggyride* comes in green or red.
There is a padded headrest for your pooch and a central wheel aligner for steerability.
The stroller also has reflective safety stripes to make sure you stay safe.
Dogger designer dog strollers* have thought of everything.
They feature rear suspension for expert maneuverability, 12" tires, seamless construction, adjustable handlebars, a lightweight aluminium frame and a multi-use canopy.
This high-end luxury dog stroller by ibiyaya* has a lot more bells and whistles.
Extras include a scratch-resistant anodized gold aluminium frame, all-wheel suspension, double front wheels, a roomy storage basket and an adjustable top canopy.
It holds up to 61.8 pounds.
Discount dog strollers
While sometimes dog strollers are viewed as "luxury" or "pampered pet" purchases, they don't have to make a big dent in your wallet to do their job.
Check out these economical dog strollers that are perfectly functional and highly rated by dog owners.
This precious "rose wine" three-wheel dog stroller by oxgord* features a double front wheel for stability.
It is one of the few cheap small dog strollers that features entry from the front step or rear.
This item from Pet Gear* is one of those cheap dog strollers that just doesn't look cheap.
It has large six-inch double-wheels for stability and double handles.
There is a mesh cover for bug protection. It holds up to 15 pounds.
This really cheap dog stroller by paws & pals* is airline approved to make it easy for you and your pet to travel together.
It comes in black, blue and green.
Dog strollers for two small dogs
Each of these dog strollers for 2 dogs has something special to accommodate the two small fur babies in your life!
This pet carrier by pet luv* offers so much more than most dog strollers for 2 dogs.
Depending on what your day holds, this carrier can be a travel crate, car seat, dog stroller or all of the above.
It comes in five colors.
This side-by-side double dog stroller by LiveBest* accommodates two small dogs with ease.
Four sets of double 6" wheels make maneuverability and stability a breeze.
It comes in red or black.
This highly rated dog stroller by Flexzion* can carry up to 30 pounds and comes in 11 fun colors.
It also features a handy tray, cup holders and a storage basket.
Dog strollers for small dogs
These small dog strollers have plenty of style and functionality for the pint-sized pooch in your life!
When the manufacturer says this dog stroller* is "multifunctional" they really mean it!
Wheels-down, it turns into a dog stroller.
It can also be a car seat, backpack or shoulder bag.
It is manufactured to infant standards.
This dog stroller by YOUTHINK* also has plenty of extras to help you get the most use out of it.
You can actually take the carrier off the wheels and it turns into a travel crate as well.
This dog stroller* holds up to 30 pounds and doubles as a backpack and a shoulder bag.
It has an inside leash clip for safety and plenty of storage.
Dog strollers for medium dogs
Dog strollers for medium sized dogs are often not labeled as such.
Rather, you can just look for strollers sized for two small or one large dog.
These are some of the best dog strollers for two small dogs or one medium/large sized dog.
This durable and sturdy dog stroller by HPZ* comes in red, blue or midnight blue.
It features 360 wheels rotation, mesh covers, plenty of storage, two seating pads and the option to expand the interior to hold more than one dog.
This compact and lightweight aluminum pet stroller by ibiyaya* can hold more than one medium dog or one large dog (up to 110 pounds).
The pneumatic quick-release tires are great for shock absorption and a comfy, smooth ride for your dog.
This fiberglass carrier on wheels by Tutto* gives your dog more of a crate-like feel that can make acclimation easier.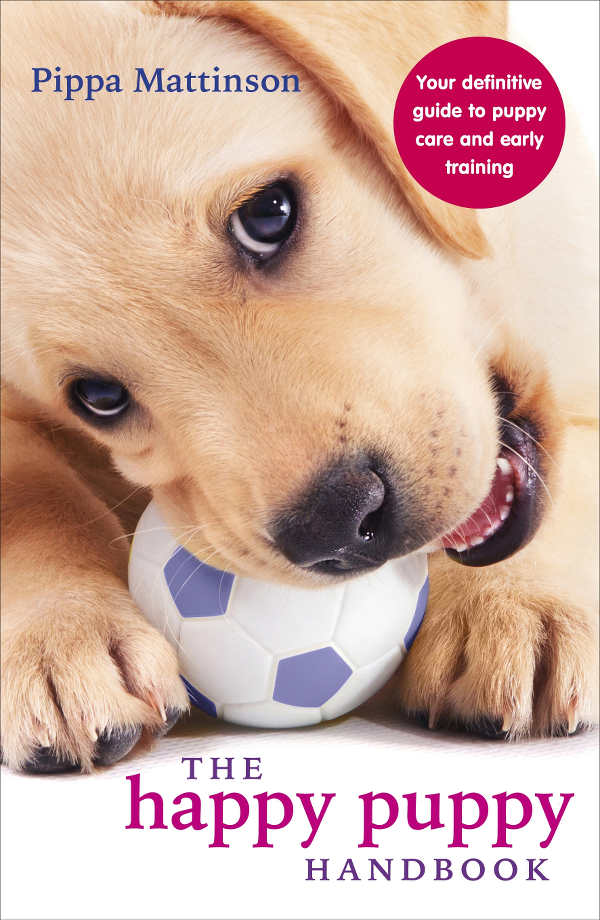 It has a handy side-zip pouch with plenty of storage.
Dog strollers for large dogs
It can be more challenging to find cheap dog strollers for large dogs.
However, these large dog strollers are packed with value!
This stroller* is a particularly innovative solution if you like to bring your pup when you go cycling.
It can actually attach to the rear wheel of a bicycle!
Or you can detach it and use it as a traditional dog stroller.
It can hold up to 85 lbs. as a stroller or 135 lbs as a trailer.
You can easily use this dog stroller by Pet Bear* for one large dog or two smaller dogs.
It also has a sunroof.
This lovely waterproof, rugged, mesh covered big dog stroller by Towerin* is roomy, comfy and easy to maneuver.
It's comfortable to walk and even jog with, and it can hold a dog up to 12o lbs (which is quite an endurance jog!)
Best dog strollers
We hope this focused article about some of the best dog strollers has helped you pick the perfect dog stroller for your sweet fur baby!
Did you choose one of the dog strollers we mentioned? Let us know your thoughts in the comments below!
Affiliate link disclosure: Links in this article marked with an * are affiliate links, and we may receive a small commission if you purchase these products. However, we selected them for inclusion independently, and all of the views expressed in this article are our own.
Resources
Arenofsky, J., 2017, "The Pet Industry" Business Insider.
Vaughan, D., 2017, "Pets and Prosthetics: Growing Interest, Advancing Technology" American Veterinarian.
Dockray, H., 2018, "Here's why you shouldn't laugh at my dog in a stroller" Mashable.
Teitell, B., 2012, "Pet strollers keep older animals on the go" Animal Health Foundation Blog.