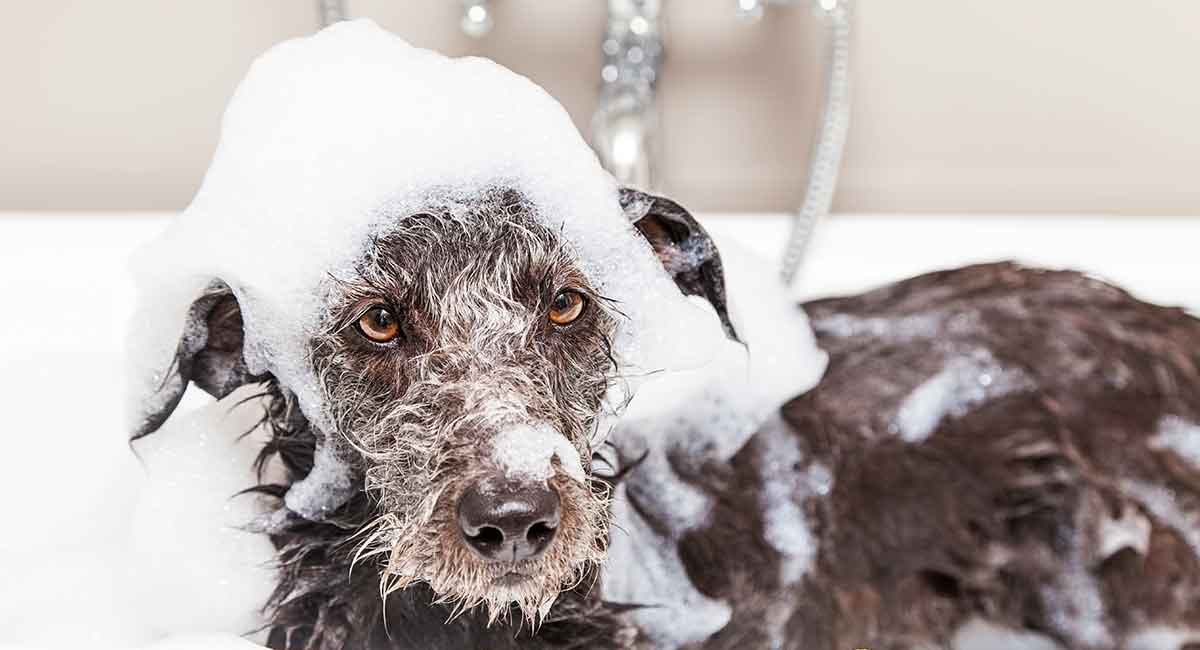 Choosing the best dog shampoo for your canine companion will depend on your dog's fur and skin.
Human personal care products like shampoos and conditioners are typically too harsh and acidic for dogs to tolerate well. Today, dogs have their own skin and coat care products that are formulated for canine skin pH and health needs.
However, bathing too much can also be damaging to your dog's health. So, on top of choosing the best dog shampoo, you need to learn how often to bathe your pup.
In this focused article, we take a close look at how to choose the best dog shampoo based on your dog's bathing needs, fur type, breed, and haircut.
Products included in this article were carefully and independently selected by the Happy Puppy Site team. If you decide to make a purchase from one of the links marked by an asterisk, we may earn a small commission on that sale. This is at no extra cost to you.
Do Dogs Need Shampooing?
The general consensus among veterinarians and professional groomers is that shampooing can promote good skin and coat health in dogs, provided it is done correctly and with the right frequency.
Overly frequent shampooing, even with a pH-balanced dog shampoo, risks drying out your dog's skin and interfering with topical pest or skin medications.
For the majority of dogs, a good rule of thumb is to bathe every six to eight weeks, or whenever you notice the coat is getting dirty or smelly.
Does it Depend on the Breed?
Of course, if you own a Labrador Retriever who loves to roll in muck on the lawn, your pup may meet the "minimum criteria to bathe" every single day.
In contrast, if you happen to be owned by a finicky Chinese Crested who wouldn't dream of moving off of your lap and heading into the actual outdoors, you may wonder if your dog will ever need a bath!
If you own a working hunting dog breed such as a Golden Retriever that has a thick, water-repellent coat, you will want to pay careful attention to what times you shampoo. Avoid the times when a bath may strip off the protective coat oils that keep your dog warm in cold water or cold weather!
This means the best course of action may be to talk with your dog's veterinarian and groomer (if applicable). They can help you come up with a reasonable bathing and grooming schedule based on your dog's breed, fur type, activity level, occupation, skin type, medications or treatments and overall health and care needs.
What Type of Fur Does Your Dog Have?
Current estimates indicate there may be 340 or more registered dog breeds in the world today. There are even more when you include hybrid and mixed breed dogs!
In fact, there is no species in the world today that shows more variety than that of Canis lupus familiaris, the wonderful modern pet dog.
Take a look through these different fur types and pick out the descriptive terms in each category that most closely matches your pup. The characteristics of the coat dictate the type of shampoo needed and the frequency of bathing.
Coat Types
Puppy coat versus adult dog coat.
Smooth, rough, silky, wiry, combination coat.
Short, medium, long coat.
Straight, wavy, curly coat.
Single layer, double layer coat.
Sparse, thin, medium density, thick coat.
Shedding coat, non-shedding coat.
Waterproof coat, regular coat, no coat (hairless).
How Often Should You Shampoo Your Dog?
One common question many new dog owners have is whether to increase the frequency of bathing when shedding season begins.
For some dogs, shedding season seems to be every season plus all day, every day. For other dogs, shedding may occur only once or twice per year. In certain breeds, shedding may never be that visible because shed hair gets trapped in the existing coat and has to be manually brushed out to keep the coat from matting.
So, the key to answering this question is to distinguish between grooming and shampooing.
Shampoo Isn't a Necessity
Actually, a dog bath doesn't even have to include dog shampoo to serve its basic purpose. For chronically dirty or stinky pups, sometimes the best approach is just to hose them down with water outside after work or play and let them air dry.
But during shedding season, your dog will feel better and you will stay saner if you make time to brush and groom your dog as often as daily. Using the right dog grooming tools can catch shed, dead hair before it falls out and causes mats or extra household cleanup.
Shampoos for Dogs
There are two basic types of dog shampoo products you can choose from.
General Dog Shampoo
These shampoos are for healthy dogs. Ensure you select a pH-balanced shampoo for a dog's skin pH and free from chemical fragrances or harsh cleaning agents.
General shampoos are offered in both shampoo-only and shampoo/conditioner formulas. There are also dry (waterless) shampoos you can use on bath-aversive pups or pups with dry, sensitive skin.
Medicated Dog Shampoo
Medicated dog shampoo may be available over the counter or by prescription only. These shampoos are designed to help treat canine skin or coat conditions or repel pests such as fleas and ticks.
It is always best to talk with your dog's veterinarian before beginning to use any medicated dog shampoo.
You will want to carefully follow your veterinarian's or the manufacturer's use instructions, since these shampoos may contain additional ingredients that can be overly drying or irritating if used improperly or too often.
General Shampoos for Dogs
These general, gentle, all-purpose dog shampoos are pH-balanced for canine skin.
Wahl Dog Shampoo
Wahl Dog lavender and chamomile calming shampoo* cleans, conditions, detangles and moisturizes using all-natural, plant-based ingredients. You can also choose Oatmeal Formula, Color Bright Whitening, Flea/Tick, Odor Control, Shed Control or Puppy Formula shampoos.
If your pup is bath-averse, there is also a Wahl No-Rinse waterless shampoo* you can try.
Biosilk Dog Shampoo
This human-grade nourishing Biosilk dog shampoo* can be used on puppies eight weeks or older and all adult dogs.
The included vitamins and silk proteins are safe for use even when you are using flea and tick treatments and topical medications.
PET CARE Sciences 5 in 1 Dog Puppy Shampoo & Conditioner.
This 5-in-1 shampoo and conditioning formula by PET CARE* cleans, conditions, deodorizes, moisturizes and de-tangles using a base of aloe vera, coconut oil, and oatmeal.
Medicated Shampoos for Dogs
These over-the-counter medicated shampoos for dogs are veterinarian recommended for skin and coat problems. However, it is always smart to talk with your veterinarian for a product recommendation before starting to use a medicated dog shampoo!
Veterinary Formula Multi-Purpose Shampoo
This multi-purpose veterinary formula medicated shampoo* uses gentle therapeutic ingredients like colloidal oatmeal and allantoin along with effective natural healing agents like coal tar, salicylic acid and micronized sulfur.
These help to ease your dog's skin discomfort.
Sentry Flea/Tick Shampoo
This flea/tick formula medicated shampoo by SENTRY* also contains skin-soothing oatmeal.
It kills fleas and ticks for up to 10 days and flea eggs up to 30 days.
Vet's Best Soap Free Shampoo
This veterinarian-formulated soap-free gentle shampoo by Vets Best* contains skin-soothing aloe vera and vitamin E.
It is safe to use even with topical flea/tick products.
How to Shampoo a Dog
You can use this basic process to shampoo your dog. Always be sure your dog has a safe, non-slip surface to stand on during shampooing!
Unless your veterinarian specifically advises otherwise, it is always best to avoid shampooing your dog's head and risk painful contact between shampoo and eyes.
Step-By-Step
Put some cotton in each ear to keep water out (be sure to take this out after).
Give your dog a thorough brushing to remove mats and tangles.
Wet your dog thoroughly all over and down to the skin.
Apply a small amount of shampoo to your palm, add water and lather it.
Apply the shampoo from the neck down all over your dog.
Rinse well to completely remove all traces of shampoo.
Do a towel dry or blow dry to finish.
Dog Shampooing Video
This short video demonstrates step-by-step instructions for exactly how to do a basic shampoo for your dog that will be health-promoting and stress-free for you both.
Dog Haircuts
For general purposes, there are several different basic dog haircuts a pup can sport. Keep in mind the best dog haircuts for your dog's specific breed may be different to these.
Shaved
Shaving a dog should be reserved for medical needs or severe mats and tangles that cannot be worked out without causing your dog discomfort.
Puppy Cut
This cut (sometimes called a kennel cut) aims for trimming the hair evenly all over, leaving your dog with an all-one-length cut.
Neaten Cut
This cut keeps the face and sanitary regions clear of excess hair that could interfere with necessary functions or cause hygiene issues.
Lamb Cut
This cut leaves the hair on the body and neck shorter and the hair on the head and legs longer.
Lion Cut
This cut leaves the hair around the neck and head longer and trims the body and leg hair shorter.
Teddy Bear Cut
This cut leaves the body and leg hair longer and trims the head and neck hair shorter.
Shampoo for Specific Breeds
If you've found this guide useful, but are wondering if you can tailor it more to the breed you have, don't worry!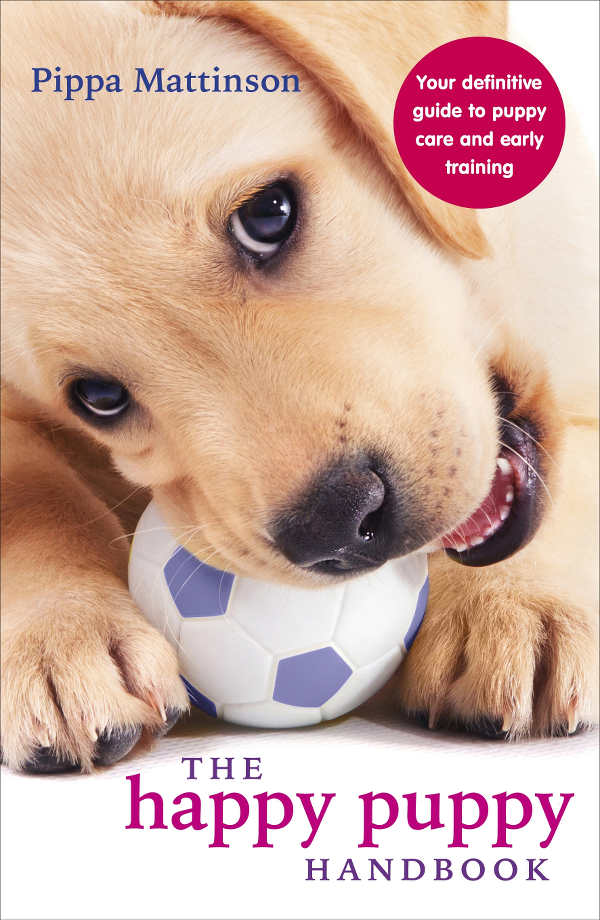 We have loads of breed-specific guides to the best shampoo you can get. Look at the best choices all in one place:
Other Great Products
Plus, take a look at these articles for some other products and accessories your pup will love.
Best Dog Shampoo
We hope you have enjoyed learning more about the best dog shampoo for different canine coat types and skin types.
You now know that your dog's breed, fur type, skin health, occupation and activity level can each influence how often you shampoo your dog as well as what the best dog shampoo is for your pup's needs.
Do you still have questions about the best dog shampoo to choose? It is always wise to reach out to your dog's veterinarian or groomer for guidance!
Do you have a favorite dog shampoo you use on your pup? Please share your dog's breed, the shampoo name and why you love it in the comments – we love to learn from our readers!
Affiliate link disclosure: Links in this article marked with an * are affiliate links, and we may receive a small commission if you purchase these products. However, we selected them for inclusion independently, and all of the views expressed in this article are our own.
References and Resources
Zabel, S., DVM, MS, DACVD, "Shampoo Use in Veterinary Medicine," World Small Animal Veterinary Association, 2011.
Eads, K., DVM, "Choosing the Best Shampoo for Your Pets," Shallowford Animal Hospital, 2019.
Alderson, P., DVM, et al, "Routine Grooming Promotes Good Health in Pets," Canadian Veterinary Medical Association, 2012.
Melina, R., "The Incredible Explosion of Dog Breeds," Live Science, 2010.
Hunter, T., DVM, et al, "Coat and Skin Appearance in the Healthy Dog," VCA Animal Hospital, 2018.
Jones, P.G., et al, "DNA Study Unlocks Mystery to Diverse Traits in Dogs," Science Daily, 2008.