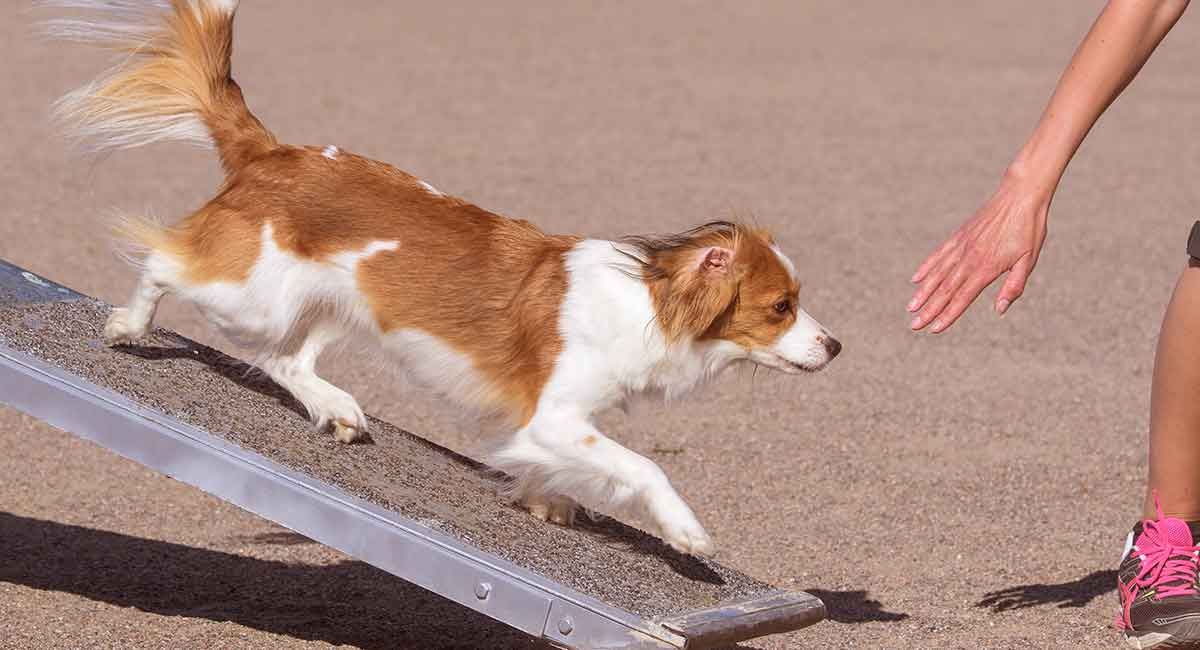 Dog ramps are a great way to increase your canine's mobility.
Maybe he's a mature pooch with sensitive joints and muscles who could use help getting on a bed.
Or, maybe he's a petite pup who would benefit from a boost getting into the car.
The right dog ramps can help your beloved pet from developing aches and pains.
Humans pressure on our joints, tendons and ligaments when we take steps. This stress adds up over time and can lead to problems.
The same is true for our pets. Every time they jump in and out of cars or off and on furniture, their joints take a powerful impact.
But quality, well-made dog ramps aren't just for dogs.
They come in handy for owners who no longer pick up their pups.
Products included in this article were carefully and independently selected by the Happy Puppy Site team. If you decide to make a purchase from one of the links marked by an asterisk, we may earn a small commission on that sale. This is at no extra cost to you.
Dog Ramps Reviews
Not all dog ramps are created equally, however.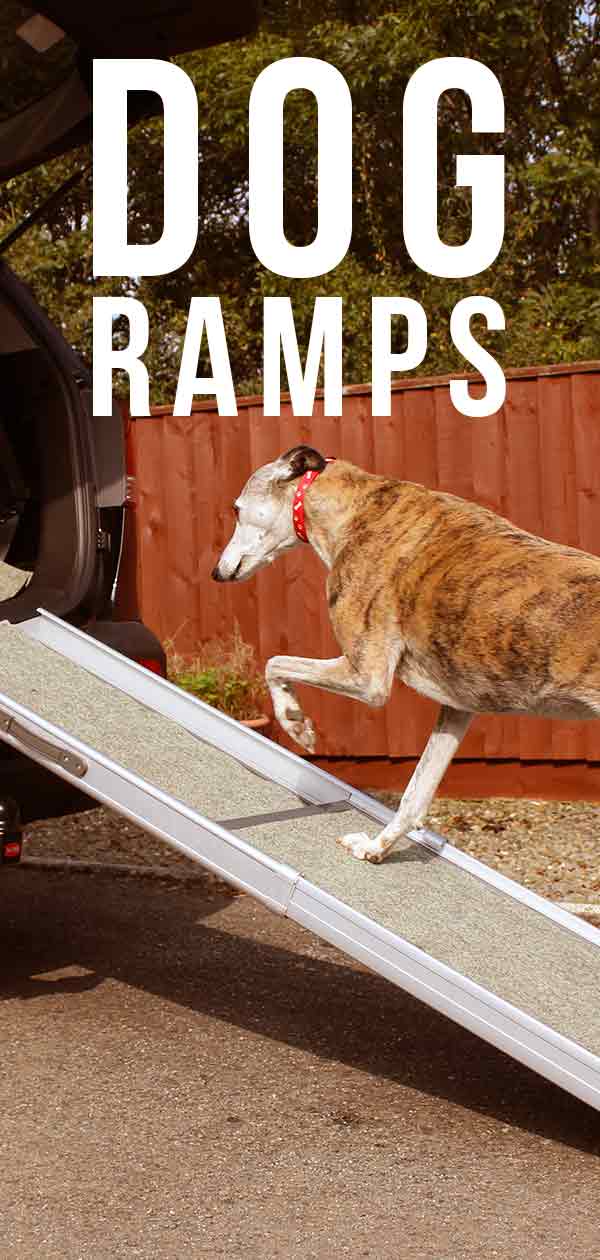 While the overall intent and purpose of quality dog ramps remains the same, ramps vary in size, material, price and construction.
There are dog ramps specially made for getting in and out of vehicles, indoor dog ramps, folding dog ramps for convenience, etc.
We've reviewed the very best dog ramps on the market today to help take out the guesswork.
Our reviews include dog ramps that are meant to be used on delicate furniture.
There are also heavy-duty dog ramps that can withstand the harsh elements of the great outdoors.
No matter which type of ramp you need, these reviews include a variety of dog ramps in a range of prices and construction.
The Best Outdoor Dog Ramp
Are you considering whether a large or small dog ramp is the right choice for you and your pup?
It's an easy place to begin the dog ramp comparison discussion, but in fact there's an even easier proposition for you to ponder.
For all intents and purposes, dog ramps will be put to use in two locales: indoors or outdoors.
This is an important distinction because the primary location of your dog's ramp will largely determine the best dog ramps for your particular needs.
Outdoor dog ramps, such as those designed as a dog ramp for car or dog ramp for SUVs, are mainly made of heavy-duty materials.
Many models have folding dog ramp options. Indoor ramps run the gamut from stair step models to adjustable ramp versions, with either a fabric or carpeted base.
Over 1,000 happy pet parents recommend this Petsafe solvit heavy-duty folding doggie ramp* that makes an ideal dog ramp for truck or SUV owners.
The lightweight ramp weighs only 10 pounds, but is sturdy and strong enough to hold over 150 pounds of canine-ness.
The bi-fold design is perfect for tight spaces and can be accommodated in small vehicles. The convenient handle has a safety release latch to prevent accidental openings.
The dog ramp also has a high-traction surface that is similar to a truck bed/skateboard textured surface to help prevent slips.
This makes it ideal for mature dogs or those with mobility issues.
The overall measurements for the doggie ramp are 62 inches long x 16 inches wide x 4 inches high.
This ultra-convenient outdoor dog ramp* by Pet Gear comes in plenty of sizes, making it easy to match your dog's size to his ideal ramp requirements.
The choices include both bi-fold and tri-fold ramps in various lengths.
The SupertraX mat has a soft surface that takes it easy on pets' paws and auto interiors.
It can also be removed for easy cleanup. The pressure-activated ramp grip means that doggy paws easily grip into the mat, making it ideal for dogs with sensitive pads.
And the ramp has safety siding in the form of raised edges, which help prevent your canine from taking a dive off the side of the ramp.
The attractive ramp has a built-in handle and folds easily for fast transport. The apparatus folds for quick, compact storage.
The bi-fold ramp is meant for pets up to 150 pounds and measures 66 inches long x 16 inches wide x 4 inches high.
The sturdy ramp weighs 13 pounds.
If you have a large dog, the Gen7Pets Natural Dog Ramp* is a sensible choice. It can withstand a maximum weight of 250 pounds.
The open measurements are 72 inches long x 16 inches wide x 1.5 inches high.
The folded measurements are 36 inches long x 16 inches wide x 3 inches high.
There are lighter weight ramps available (this one weighs almost 20 pounds), but you can be assured that its heft will accommodate a bigger pooch.
The ramp has one of the widest walking paths available for a 72-inch long dog ramp.
According to the manufacturer, it is the most compact ramp of this size available.
The Natural-Step Ramp is covered in a plastic grass surface that is gentle on sensitive paw pads.
It also provides a textured surface that allows your pup to gain a solid grip while walking both up and down. In addition, the soft texture will not scratch or mar vehicle interiors.
The handle features a soft rubber-grip as well as automatically locking in order to prevent accidental unfolding.
This economical dog ramp from paws & pals* comes with a few bells and whistles that you won't find in other outdoor doggie ramps.
This includes bonus, optional gripping tape that adds an extra component of "grab" while your dog navigates the ramp.
In addition, you can fold the ramp into a neat cube with a convenient topside carrying handle.
But you just may find that the notched, horizontal grooves on the ramp are sturdy enough.
The measurements when folded are 10 inches long x 15.5 inches wide x 16.5 inches high.
The ramp extends to 60 inches when fully extended. It has a maximum load capacity of 120 pounds.
If you and your pet travel between several vehicles, a telescoping pet ramp is a good solution.
This Deluxe Telescoping Pet Ramp* extends from 39 inches to 72 inches in length, giving you a range of deployment options, including small cars, SUVs and even grooming tables.
While the ultra-premium ramp is one of the pricier dog ramp options available, it has plenty of quality features to justify its price.
Not only does it telescope.
It weighs a measly 13 pounds, making it extra easy to pick up and transport, especially if you are taking it to various outdoor locations.
It also supports a whopping 400 pounds, making it a safe choice for multiple rambunctious dogs who can't wait their turn in line to get in or out of the car.
This awesome ramp features a high-traction walking surface that is ideal for mature pets or animal pets with mobility issues.
It also has raised rails on both sides of the ramp for added safety.
The Best Indoor Dog Ramp
Dog ramps have one goal (improved mobility), but the differences between outdoor and indoor models vary dramatically.
For example, a dog ramp for a bed or a dog ramp for stairs is usually much smaller than outdoor models meant for use in vehicles.
An indoor dog ramp for a couch or even a ramp for high bed households, usually have soft, cushy padding underfoot.
They're designed with an eye toward fitting in with modern household decors.
We think that any of these dog ramps specially designed for indoor use will meet your pup's needs:
This handsome and stylish wood-sided bedside ramp* measures 70 inches long x 16 inches wide x 25 inches high.
The easy-to-clean ramp takes just a touch of wood polish and carpet cleaner to maintain its appearance.
The ramp fits alongside even most queen- and king-size beds without sticking out.
Thick carpeting not only provides ideal traction. It feels soft and cushy under your pup's paws.
The plush ramp accommodates up to 120 pounds and can be assembled in roughly 15 minutes.
(The pet ramp does not fold once it is assembled.)
These high-density foam interior steps by zinus* come in a range of sizes from extra-small to extra-large in beige or grey.
The extra-large is perfect for heftier pups, measuring 24 inches high and 21 inches wide, with 7-inch steps.
Not only are the stacking steps easy to assemble. They feature a zippered, easy-to-remove and washable soft fabric cover.
If you're looking for a terrific folding indoor pet ramp, this one can't be beat*.
The conveniently styled ramp is covered in a soft chocolate brown fabric that complements nicely with a mahogany colored wood finish.
The fabric can be vacuumed and spot cleaned.
The ramp is intended for dogs under 80 pounds.
When open, the ramp measures 30.5 inches long x 15 inches wide x 18 inches high.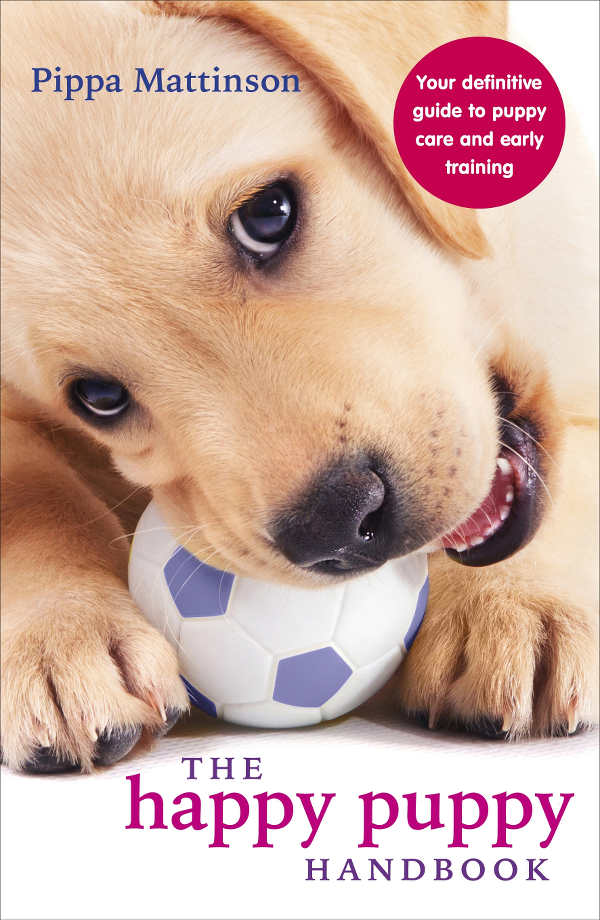 It measures 28 inches long x 15 inches wide x 4 inches high while closed.
This lightweight yet sturdy little staircase-style ramp* weighs just 5 pounds but is strong enough to hold dogs weighing up to 120 pounds.
The cute little stair-steps are perfectly sized for small to medium doggies.
Overall measurements are 24 inches long x 16 inches wide x 20 inches high. Each individual step measures 6 inches long x 13 inches wide x 4.75 inches high.
When not in use, the indoor dog ramp conveniently folds up.
As an added security feature, built-in side rails and non-skid feet give pets an added measure of safety as they travel up and down to their intended destination.
This nifty little indoor dog ramp* has a special feature not found in all indoor ramps: three adjustable heights.
This clever design allows you to customize the ramp's height to just about any desired destination: couch, bed, etc.
The ramp has rubber feet for a sure-grip and even features wheels for convenient, easy transportation.
When not in use, the ramp folds flat for storage under most couches or beds. The ramp can hold up to a 125 pooch. No assembly is required.
Best Dog Ramps for Indoor and Outdoor Use
We hope you enjoyed our reviews of the best indoor and outdoor dog ramps.
Each type is sure to help your dog reach her intended destination, but each category contains products that differ markedly from each other.
Unlike most outdoor dog ramps, indoor dog ramps place a premium on a pleasing, cosmetic appearance.
While outdoor dog ramps are designed with toughness in mind, most indoor doggie ramp manufacturers strive to offer a ramp that is both an attractive and sturdy addition to any room in your home.
Alternatively, outdoor dog ramps place a premium on toughness and sturdy durability, having to withstand gravel, concrete and possibly harsh weather conditions.
Getting in and out of any vehicle can become a chore for your pup as he matures or when he's just a little squirt.
However, the right outdoor dog ramp is sure to make your furry friend look forward to travel trips with his favorite human.
Do you have a favorite dog ramp to recommend?
If so we'd love to hear about it in our comment section below.
Affiliate link disclosure: Links in this article marked with an * are affiliate links, and we may receive a small commission if you purchase these products. However, we selected them for inclusion independently, and all of the views expressed in this article are our own.