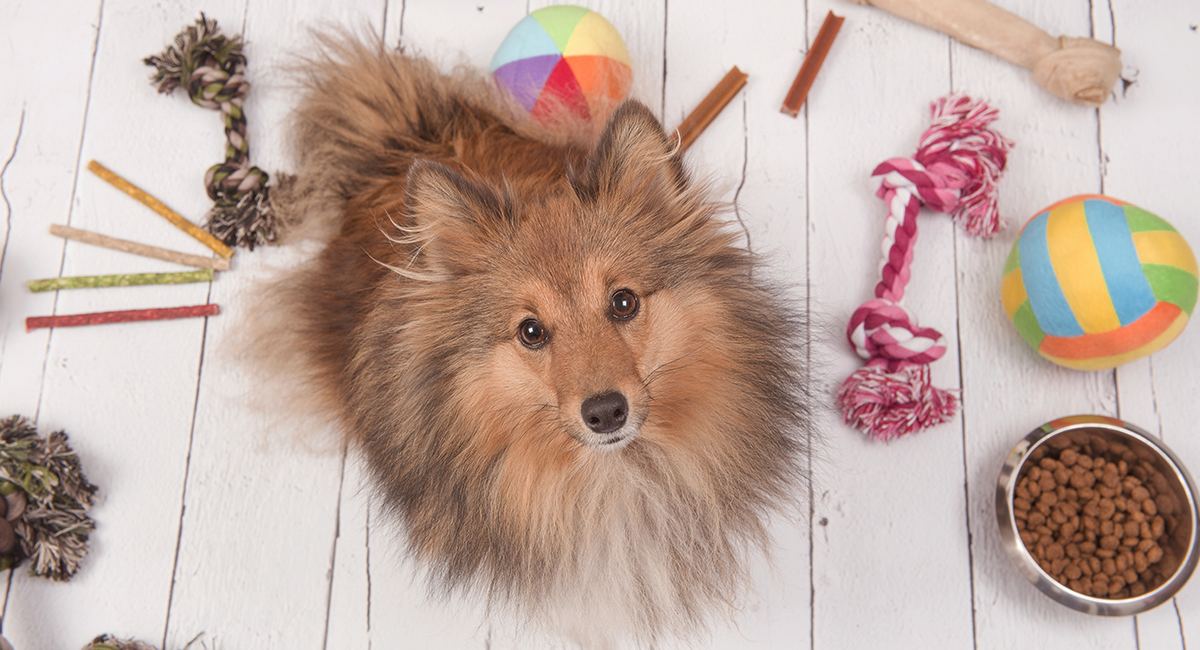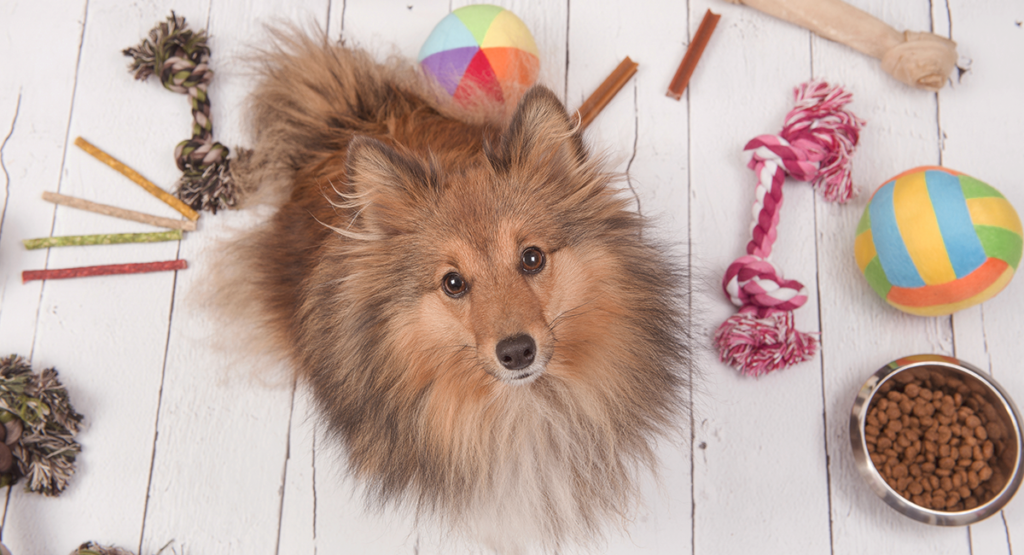 A new year is nearly upon us, so it's time to think about the best dog products for 2020!
Are you planning to spoil your furry friend in 2020?
Or is it the year you're finally looking forward to welcoming a new puppy into your home?
You'll want to know what the best dog products are for 2020.
We think these are the products which deserve to achieve (or hold onto!) cult status in the coming year.
It's canine shopping made simple!
Products included in this article were carefully and independently selected by the Happy Puppy Site team. If you decide to make a purchase from one of the links marked by an asterisk, we may earn a small commission on that sale. This is at no extra cost to you.
Quick Links to Top Products for 2020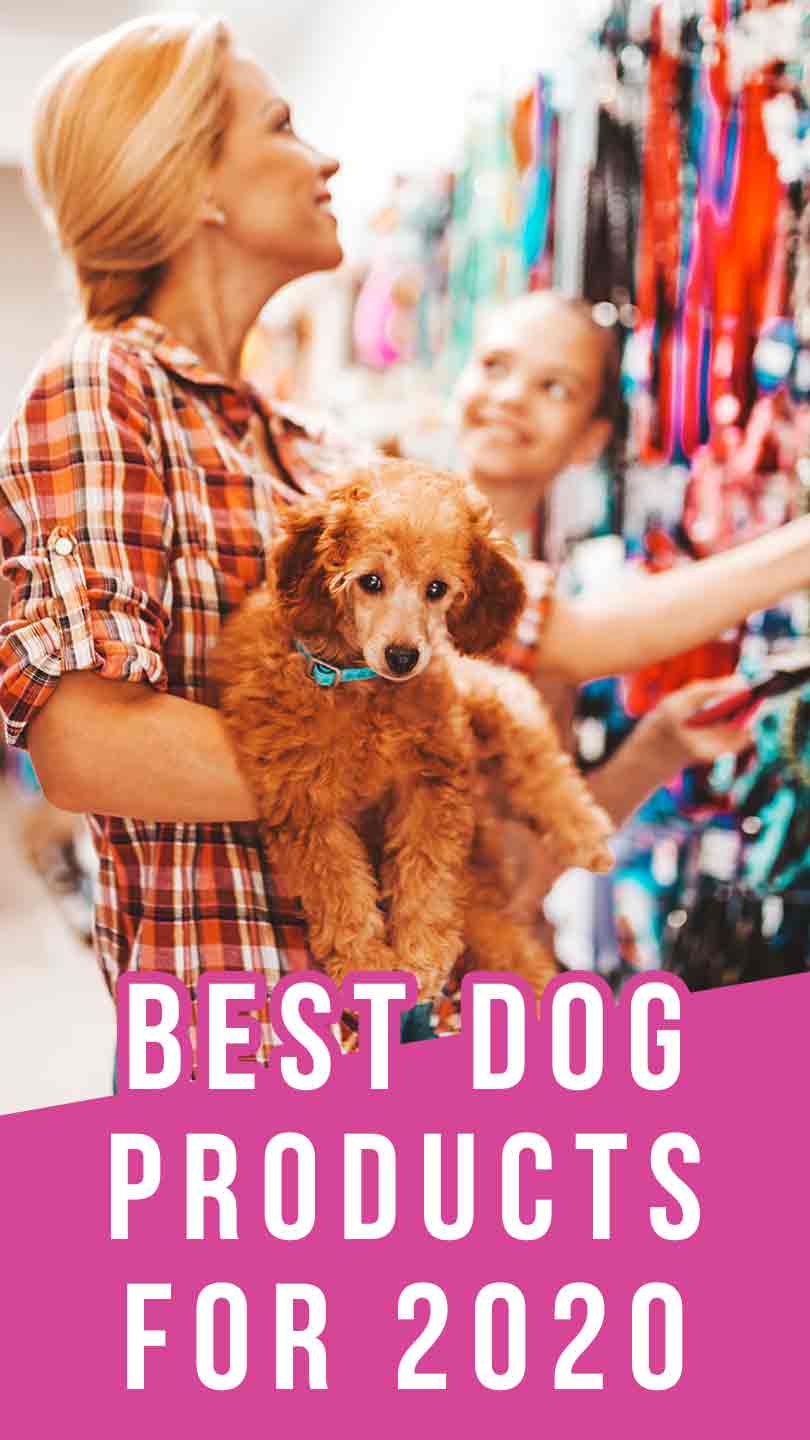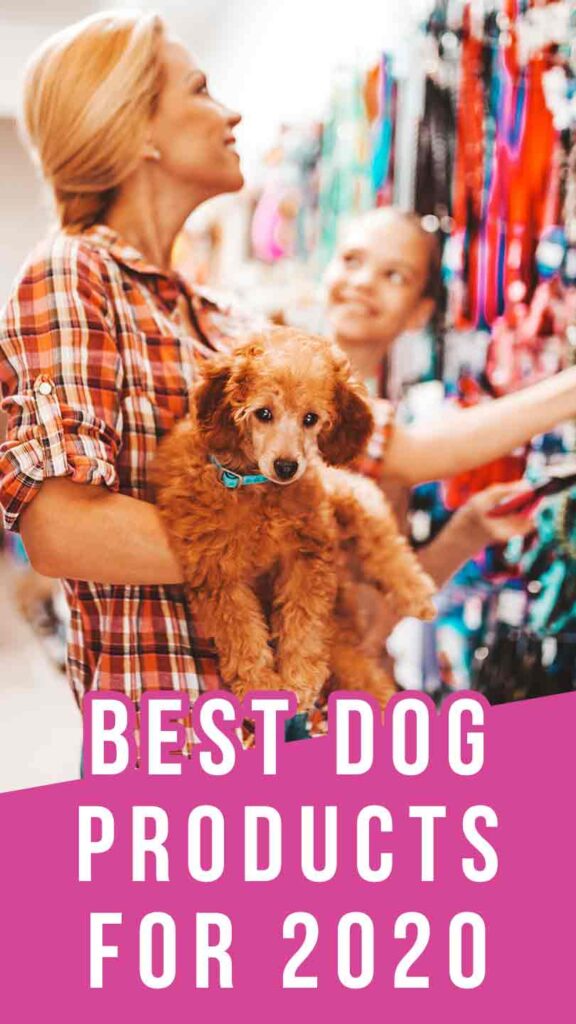 Best Dog Beds: 2020
Every dog deserves a lovely cosy bed.
Dog beds come in many different styles, so deciding which bed is best for your pup will depend on their size and age.
Not to mention how much they love to chew, and how warm the room they sleep in is.
If the bed is too small, the filling inside the bed will get squashed flat, thus leaving your dog vulnerable to developing pressure sores.
On the other hand, if you buy a dog bed that's too big it could be drafty, therefore exposing your poor dog shivering on chilly nights.
Which means when choosing a dog bed, consider your all of your dog's sleeping preferences.
Some pups enjoy curling up against the sides of the bed for warmth and comfort, whereas others prefer to stretch out flat, spilling out of their bed with legs akimbo.
Friends Forever Premium Orthopedic Dog Bed
The Friends Forever Premium Orthopedic Dog Bed* is perfect for elderly dogs and pups with joint problems.
The bed has a bolster for hip and neck support, and is designed to keep cold drafts out.
A super-thick, poly-fill orthopedic mattress eases aching joints and prevents pressure sores.
The liner is water resistant in case of accidents. The washable cover is easily removed via a zipper fastening.
KOPEKS – Orthopedic Memory Foam Dog Bed
Christmas is a great time to treat your pooch to the fancy bed of his dreams.
So if you want a luxury bed for your pup that complements your home décor too, check out the KOPEKS – Orthopedic Memory Foam Dog Bed with Pillow and Waterproof Liner.*
This dog bed is made from medical-grade orthopedic memory foam, has a waterproof liner, and is covered with a stylish plush suede cover.
This bed is great for dogs getting a little unsteady on their feet as well, because it has an anti-slip base.
Donut Dog Bed
We love the old favorites above. But what about something completely new?
Our favorite new arrival in dog beds is the Donut Dog Bed* because it is so snuggly and versatile.
The donut is comfy for dogs that like to sleep at practically any angle, and it is also orthopedic, and great for older dogs as well as young ones.
It comes in three different sizes, to suit the size of your dog (or home)!
Our only worry is it may be a bit tempting for puppies that like to chew. But provided your pup no longer likes to tear into fluffy fabrics, this bed is our prediction for the best dog beds 2020!
Best Dog Food: 2020
Which dog food is the best product for dog depends upon their size, breed, age and health needs. Large dogs have different dietary needs from small ones. Senior dogs and puppies need specialised diets.
So in our search for the best dog food, 2020, we've focused on a couple of our favorite foods and treats for active, adult dogs.
Organix Chicken Cookies
And to really give your dog a treat in 2020, we love these organic Castor & Pollux Chicken Flavored Dog Cookies*.
They're made with chicken, peas and brown rice, so they're sure to be a tasty, healthy, treat.
Therefore they get our vote for the best dog food treat for 2020.
Best Dog Products for 2020: Dog Bowls
Leading naturally on from our favorite foods, every dog needs a sturdy, durable bowl.
It's best to have a clean, undamaged dog bowl, due to the risk of nasty bacteria growing in old food residue and cracks.
Consequently we recommend replacing your dog's dish as soon as it's looking worn out.
The Neater Feeder Deluxe
The Neater Feeder Deluxe* mess-proof elevated bowl system is a smart, non-slip, non-tip double-dish feeding station.
The two bowls are made from high-quality, durable stainless steel.
The stand is designed to be kick-proof and spill-proof, so food stays on the top of the stand, and spilled water drains below.
The feeder comes in several different sizes for all breeds. There are several subtle shades to choose from.
The elevated feeding position and contoured design is better for your pet's digestion and for senior dogs' joints.
The Bone Dry DII Lattice Bowl
If you prefer a ceramic dog bowl, you'll love the Bone Dry DII Lattice Ceramic Pet Bowl.*
The set of two bowls comes in three sizes. There are several colors to choose from, including aqua blue, navy and pale gray.
You can choose from a smart lattice design or traditional stripes, both with a cool paw print motif.
The porcelain ceramic material is dishwasher-safe, which makes it easy to keep your pet's dishes free from germs and bacteria.
Each bowl is fitted with a silicone ring to prevent slipping and flipping.
Best Dog Products for 2020: Dog Water Fountain
If your dog is inclined to knock his water bowl over, a dog water fountain has to be on your list of the best dog products you could invest in.
The PetSafe Drinkwell Platinum Cat and Dog Water Fountain* has a large 168 oz. capacity and an adjustable stream, perfect for pets of all sizes or multiple pets.
The water is filtered through a replaceable carbon filter that gets rid of chemicals from tap water.
The fountain has a built-in reservoir to increase capacity and save you from having to keep refilling the fountain.
To clean the fountain, simply pop it on the top shelf of your dishwasher.
Best Dog Products for 2020: Dog Crates
All dogs, including puppies, like to have a space or den where they can take a nap.
Keeping your puppy in his crate also prevents him from chewing your furniture or stealing food when you're not around to keep an eye on him.
Carlson Single Door Crate
The Carlson Single Door* metal crate comes in 5 sizes.
It's foldable, and has a removable, washable pan in the base.
AmazonBasics Crate
The AmazonBasics Single Door & Double Door Folding Metal Dog Crate* has double-doors, allowing a convenient side and front entry.
Both doors are secured with two slide-bolt latches for increased security and safety.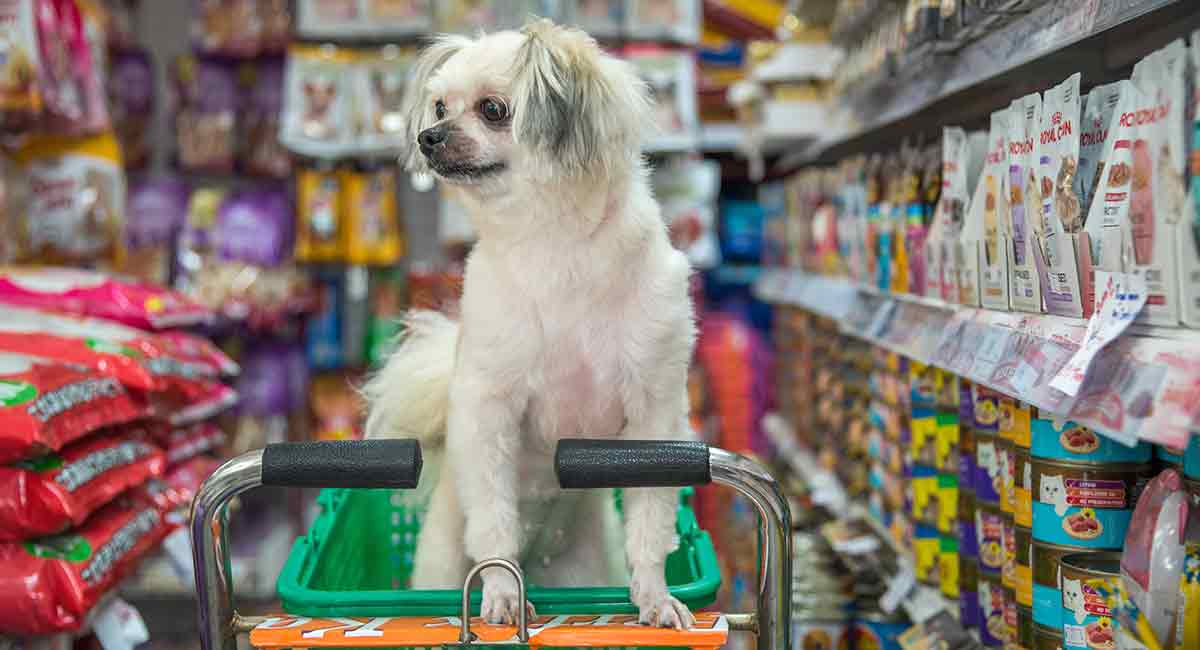 The sturdy dog crate can be folded flat for easy portability and storage.
There's an optional divider panel and a removable composite plastic pan included.

This own-brand dog crate comes in a slightly lower price point than the MidWest Homes one, but it is of decent quality and represents great value for money.
Best Dog Harness: 2020
These days, more and more dog owners prefer to use a dog harness for exercise.
Harnesses avoid health risks to feisty pups who pull on the leash during exercise.
There are many different varieties of harness. Take a look at this article for more ideas.
But if you are only going to check out one harness, take a look at the Ruffwear Front Range* harness.

Available in 5 sizes and 6 colors, it's bright, visible, padded, and designed for all-day wear.
Best Dog Collar Products for 2020
Even when they are wearing a harness, a collar bearing your dog's details is a legal requirement.
Next we've picked out a few options for the smart dog about town. Don't forget to buy a tag that shows your contact information, in case he gets lost.
When fitting your dog's collar, make sure it's not so tight that your pup can't breathe properly.
The collar shouldn't be too loose either or it could become caught on low-hanging branches, presenting a potential danger of strangulation.
Fit the collar so that you can slide two fingers-width comfortably between the collar and your dog's neck.
Custom Catch Personalized Dog Collar
The Custom Catch Personalized Dog Collar* is a beautiful leather collar that comes in a wide variety of trendy colors, including pink, blue, yellow, red and green.
The soft leather can be engraved with your pet's name, your phone number and any other text of your choice.
You can also choose from different text styles such as funky bone, paw or heart motif.
The collars come in a range of sizes. The stainless steel buckle is built to last.
American Flag Dog Collar
For your patriotic pup, you might want to choose the American Flag Dog Collar.*
This novelty design collar is made by a U.S.-based company from durable, sturdy polyester webbing.
The collar has a safety quick-release plastic fastening and a reflective logo to keep your dog visible during nighttime walks.

The American flag collar comes in a variety of sizes from teacup pups right up to 140 lb heavyweights.
Best Dog Products for 2020: Dog Toys
Every dog loves to play. So let's take a look at a few of the best dog products in toys for 2020.
Nylabone is a top industry brand and famous for making durable, safe chew toys.
Their Puppy Starter Packs* of puppy chew toys have three bone-shaped chews perfect for puppies of all ages.
The Benebone Real Flavor Wishbone Dog Chew* is shaped like a real bone and smells temptingly of peanut butter.
Many dogs enjoy a game of chase and fetch.
If your budget can stretch, the iFetch Too Interactive Ball Launcher for Dogs* is the perfect investment.
The easy-to-load machine throws tennis balls for your pet, over and over again.
If you have a clever dog who enjoys a challenge (and treats), the Nina Ottosson Outward Hound Dog Puzzle Toy* is the perfect toy.
Hide kibble or treats under random pegs in the wood-look board, and watch while your dog works out the puzzle for his reward.
The KONG Jumbler Football Toy* is a simple idea that puts a twist on the traditional fetch.
The outer football contains a tennis ball. The toy squeaks while your dog is playing with it, guaranteed to fascinate your puppy or playful adult dog for hours.
Best Dog Products for 2020: Summary
We hope you've enjoyed our review of the best dog products for 2020.
And we're sure you've found a few ideas here for treats or gifts for your dog, no matter how old or young he is.
If you found the perfect dog product for your pet, please tell us about your choice in the comments section below.
We'd love to know.
Affiliate link disclosure: Links in this article marked with an * are affiliate links, and we may receive a small commission if you purchase these products. However, we selected them for inclusion independently, and all of the views expressed in this article are our own.
References and Further Reading