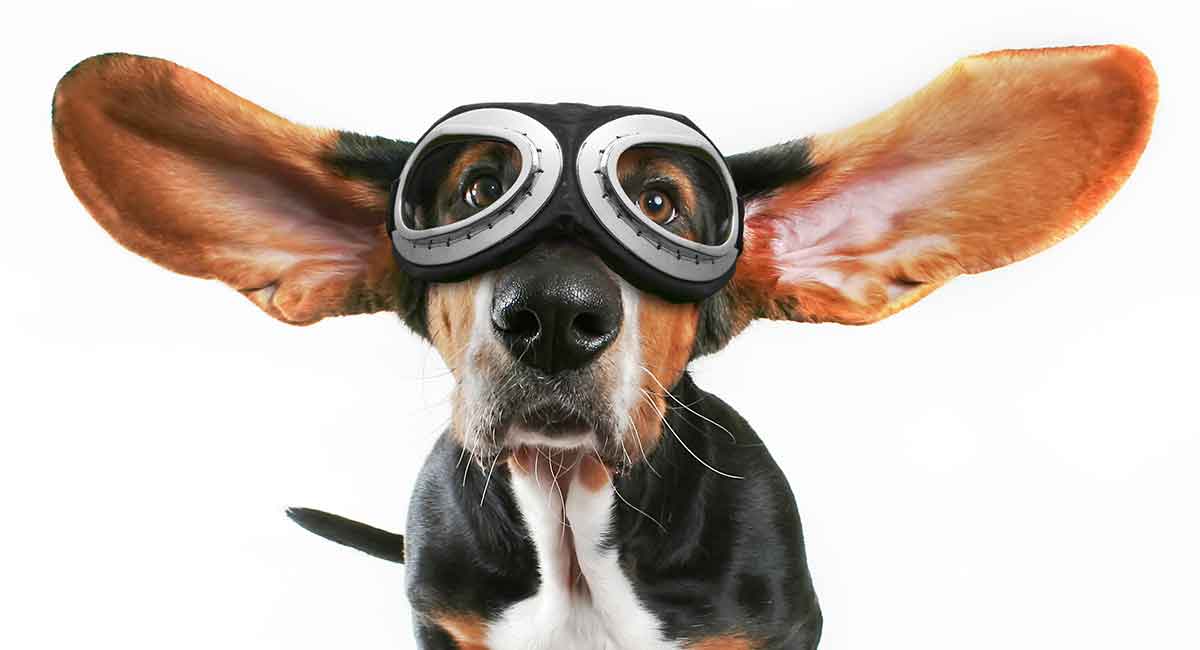 If you are searching online for the best dog goggles for your precious pup, you probably feel like you have many more questions than answers!
From choosing the best dog goggles for your dog's size and breed to when to use dog goggles for safety and vision enhancement – we are here to help you find the answers you need!
In this article, learn about
why your dog may need dog goggles
what types of goggles are available for pups today
how to make sure your dog gets the best and most comfortable fitting dog goggles
how to choose the best dog goggles for your special pooch
Dog Vision – What You Need to Know
Did you know that your dog's eyes are a lot like your eyes?
Canine veterinarians tell us that the structure of the dog eye is actually very similar to the structure of the human eye!
Both dogs and people rely on the retina for our vision.
The retina is a light-sensitive membrane located at the rear of the eye that acts like a central switchboard for receiving, decoding, and sending vision messages.
The retina is also what detects color and light changes and is sometimes described as the film in the camera of the eye itself.
However, there are also some important visual differences between your dog's eyes and your own eyes that can affect how – and how well – your dog sees the world.
Your dog doesn't see images as sharply as you do, because a dog's retina has fewer cone cells specialized for high-resolution sight.
Your dog sees better in the dark than you do, because a dog's retina has more rod cells specialized for low light vision, motion, and peripheral images.
Dogs see in color but less well than you do (particularly in the red/green spectrum), because a dog's retina only has two types of color-detection cone cells (your eyes have three).
Your dog's eyes are more wide-set than your own eyes, which means your dog will have better peripheral and wide-angle vision but less keen frontal vision (called field of depth vision).
Dogs do not rely on their visual senses to the same degree that their people do! This can often make it more challenging to detect and diagnose vision troubles in dogs.
Because of how a dog's eyes function, many dog breeds also naturally have some degree of nearsightedness, which often worsens with age.
Eye Issues in Dogs
Dogs can suffer from many of the same types of eye issues that people suffer from, like
cataracts
glaucoma
nearsightedness
certain heritable congenital eye disorders, including autoimmune conditions
Dogs can also suffer from
eye trauma
infectious eye diseases
corneal ulcers
glandular issues like cherry eye
eyelid and eyelash disorders
tear duct problems
progressive retinal atrophy, which leads to blindness
Some canine eye issues are heritable and associated with specific purebred dog breeds, while others happen due to infection, illness, or environmental trauma.
What is most important for you to know is that a wide range of diagnostic tests, treatments, and assistive devices – including dog goggles – are available today to help vision-impaired pups lead healthy and happy lives!
Choosing the Best Dog Goggles
It is much easier to choose the best dog goggles for your dog once you understand how your dog's eyes are set up to function and how dog goggles can help improve canine vision.
There are two main reasons that your veterinarian may recommend or prescribe dog goggles: eye protection and vision enhancement.
Eye Protection
There are many reasons why your dog might benefit from the simple eye protection some of the best dog goggles can provide.
For example, any K-9 working dog may need extra protection on the job.
Brachycephalic (flat-faced) dog breeds, such as bulldogs and pugs, also need protection to guard against surface trauma to their prominent eyeballs.
Dogs recovering from medical procedures such as cataract surgery or dogs that have suffered eye trauma or injury may benefit from wearing protective dog goggles to help protect the healing eye area.
Protection from ultraviolet light may also be important for dogs suffering from certain types of eye disorders (pannus, ocular cancer, light sensitivity) that can be worsened by exposure.
If your dog loves to swim, protective dog goggles can help keep the eyes healthy during dips in lakes, bayous, rivers, and of course the ocean!
Vision Enhancement
Canine corrective lenses have been available for nearly two decades now, but information about this option still isn't widely available.
In some cases, corrective dog goggles can really help enhance your pup's vision and life!
Issues like nearsightedness and farsightedness affect dogs, especially canine patients who are not good candidates for lens implants after cataract surgery.
A veterinary ophthalmologist can use a technique called a retinoscopy (the same type of test used with small children) to figure out what your dog's prescription is and issue a prescription for the best dog goggles.
Best Dog Goggles Extra Features
Dog goggles today are getting quite fancy!
Just like with people glasses, you can get dog goggles with custom lenses that offer
extra ultraviolet light protection
shatterproof or anti-fog protection
adjustable head straps
even multiple lens options so you can change out the lenses for different uses (e.g., darkened sunglasses for daytime walks and clear corrective lenses for night walks)
Fitting Your Dog With Dog Goggles
While it may seem like a tall mountain to climb to diagnose your dog's vision difficulties, determine the best corrective approach, and choose the best dog goggles for that treatment, the real challenges often begin with fitting your dog with dog goggles!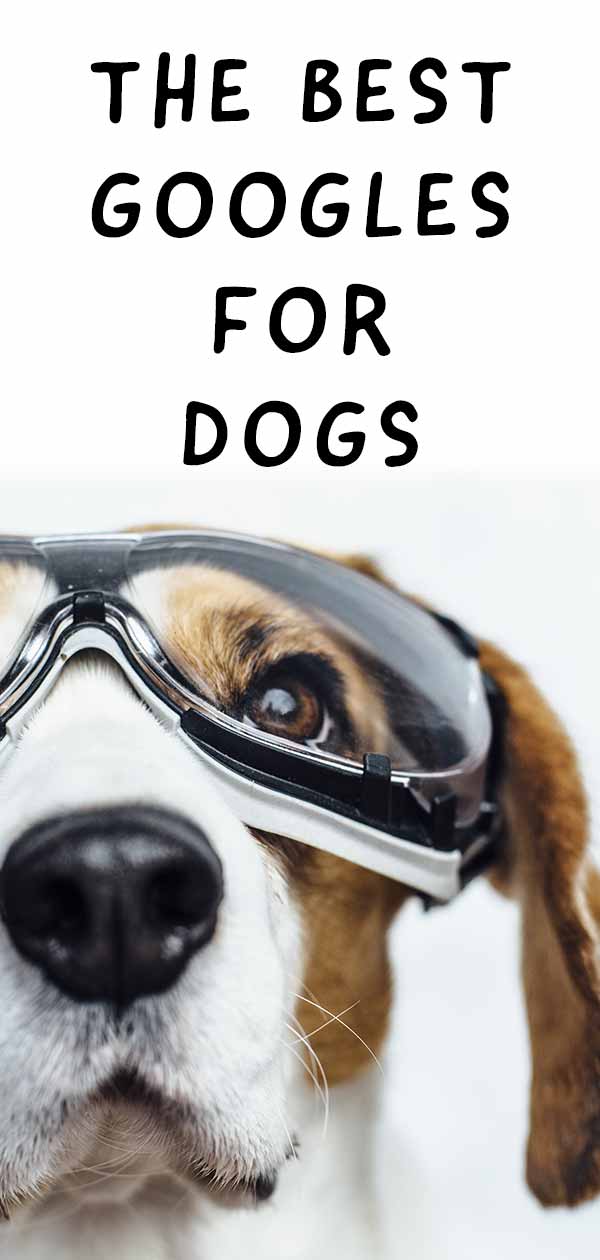 Some dogs are sufficiently mellow that they will readily wear dog goggles without complaint.
But for most dogs, there is an adjustment period, and for more anxious or high-strung pups, that adjustment period can be a bit rocky!
These are the most important elements of getting the right fit for your dog goggles:
Make sure the dog goggles do not impair movement of the ears, head, muzzle, or mouth.
You should always be able to insert one finger under the straps to make sure they are not too tight.
The lenses should fit over your dog's eyes with the pupil in the center of each lens.
Make sure the lenses are deep (high) enough so your dog's eyeball doesn't touch the lens (especially important for brachycephalic breeds with bulging eyeballs).
Be sure to match the size of your dog to the size of the dog goggles (for example, a toy breed like a Chihuahua would typically need extra small dog goggles).
Training Your Dog to Wear Dog Goggles
Training your dog to wear the new dog goggles starts during the fitting.
It can be really hard to know for sure if you have the right fit if your pup refuses to wear the dog goggles!
Here are some tips to encourage your dog to accept the new dog goggles more quickly:
Let your dog smell and examine the dog goggles before you put them on.
Train when your dog is tired and is less apt to put up a fight.
Make training sessions very short at first and do this a few times per day.
Always include plenty of praise and treats.
Train outside or in good lighting conditions.
Start by training your dog to wear the goggles only, before adding the lenses (or just use clear lenses and then transition to darkened or prescription lenses after your dog gets used to the frames).
Get help from your veterinary ophthalmologist if you can't seem to get the fit just right.
Doggles Dog Goggles
Doggles is definitely the dog goggles company that put dog eyewear on the map.
The original Doggles prototype was designed to help a single sun-sensitive pup enjoy outdoor games of Frisbee again!
Today, Doggles is an international brand that features a custom frame design made just for dogs' wide-set eyes, with a wide bridge and deep eye cups.
There are two Doggles designs, the ILS and the Originalz.
Both offer interchangeable lens options, UV-light blocking, shatterproof and anti-fog lenses, and a set of adjustable straps.
Doggles Originalz. Doggles Originalz comes in three sizes (S, M, L) and many colors and styles.
The lenses are shatterproof and block 100 percent of the UV light.
Doggles ILS. Doggles ILS comes in five sizes (XS, S, M, L, XL) and in a variety of colors and styles.
Each pair comes with an extra-deep lens cup, a padded rubber frame, and soft, elasticized, adjustable straps.
Guard Dog Goggles
Guard dog and tactical dog goggles can be a wise investment if you have a working K-9.
These heavy duty, durable guard dog goggles will keep your dog's eyes protected in high-risk situations.
Rex Specs Dog Goggles. These unique protective dog goggles feature a single lens panel for full unimpaired range of motion and view.
Choose from clear dog goggles or tinted dog goggles lenses.
Frames come in several colors.
All lenses are interchangeable as needed and are rated at UV400 (99.99 percent UV-blocking) and are rated for impact resistance.
HelloPet Dog Ski Goggles. These dog goggles feature a single polycarbonate UF400-rated lens that is impact and UV/fog/wind-resistant with a sponge-foam frame and double air holes for extra circulation.
The silicone/elastic straps are fully adjustable.
K&L Pet Goggles. This newer product offers windproof, waterproof, dust-proof, UF400-rated light protection with a wide single-lens design in a foam-padded frame.
Small Dog Goggles
These small dog goggles all offer important protection features.
Lenses are shatterproof, waterproof, windproof, and resistant to ultraviolet light.
The foam-lined frames and adjustable straps can make getting the right fit easier.
Enjoying Dog Goggles. These small dog goggles come in black and pink.
They are windproof, waterproof, anti-UV, and anti-debris.
The straps are elasticized and adjustable for a comfortable fit.
The frames have foam lining for comfort.
WESTLINK Dog Sunglasses. These small dog goggles come in five colors and offer protection from UV, wind, and debris.
The lenses are shatter-proof and frames have comfort foam lining.
The elasticized chin strap and head strap are both adjustable.
The manufacturer offers a handy sizing and fit guide.
Namsan Waterproof Sun Glasses. Choose from two different styles and several colors of these small dog goggles for different dogs' facial anatomy.
The lenses are anti-fog, UV-resistant (100%), and shatterproof.
The frames are foam-lined for comfort.
Big Dog Goggles
Each of these highly rated big dog goggles products offers your medium to large pooch eye protection with lots of extra features.
Top-Elecmart Pet Glasses. These big dog goggles come in pink and black.
They feature an elasticized, adjustable chin and back-of-head strap.
The frame has a foam cushion for comfort.
The lenses protect from ultraviolet light and fog and are shatterproof.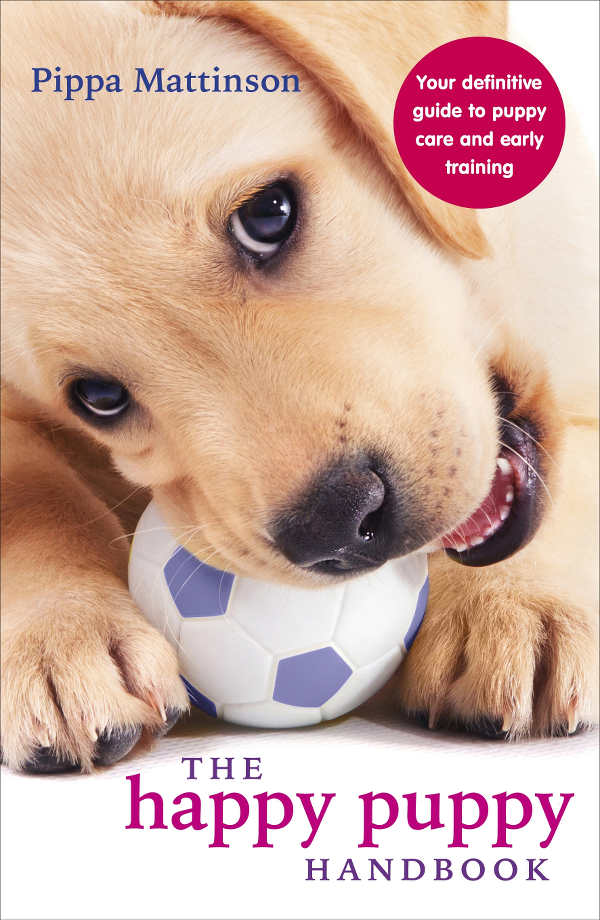 The Perfect Companion For Life With A New Puppy
These goggles can also be used for most medium-sized pups.
Petleso Large Dog Goggles. These big dog goggles come in four colors and two styles depending on how wide-set your dog's eyes are.
These goggles can be used for medium and large dogs.
The lenses are UV-resistant, shatterproof, and windproof.
The frames are foam-lined and the elasticized straps are fully adjustable.
QUMY Waterproof Pet Goggles. These dog goggles can fit medium (over 15 pounds) to large dogs.
The lenses are shatterproof, UV-resistant, anti-fog, and debris-resistant.
The frames are foam-lined and the elasticized straps are easy to adjust.
Best Dog Goggles
Choosing the best dog goggles for your precious canine bestie can keep your dog's eyes safe and healthy and give you priceless peace of mind!
Sources
Helmer, J., "How a Squinting Dog Inspired a $3 Million Company," Entrepreneur, 2013.
Horton, H., "This dog has bad eyesight – so the vet prescribed him goggles," The Telegraph UK, 2016.
Geggel, L., "Can Your Pet Go Blind from the Solar Eclipse?," Live Science, 2017.
Brown Haak, M., "Loss of Vision and Blindness in Your Dog," Reach Out Rescue, 2018.
Welch, C., DVM, "Does My Dog Need Glasses?," I-20 Medical Center, 2018.
Gelatt, K.N., VMD, DACVO, "Eye Structure and Function in Dogs," Merck Veterinary Manual, 2018.
McCalla, T.L., DVM, MS, DAVCO, "Progressive Retinal Atrophy (PRA) in Dogs," Animal Eye Care, 2018.
Rajewski, G., "Spotting Eye Problems in Pets," Tufts Now/Cummings Veterinary Medicine, 2014.
Becker, M., DVM, "Prescription Glasses for Dogs," ABC News, 2004.