Finding your furry friend the best dog ear cleaner is important.
But how do you go about finding dog ear cleaner?
And how do you know what the best dog ear cleaner on the market is?
Are you looking for natural dog ear cleaner, or would you prefer a vet recommended ear cleaner?
Perhaps you're into DIY projects and want to make your dog's ear cleaner yourself?
Whatever your desire, the bottom line is that you want Fido to have clean, healthy ears.
Products included in this article were carefully and independently selected by the Happy Puppy Site team. If you decide to make a purchase from one of the links marked by an asterisk, we may earn a small commission on that sale. This is at no extra cost to you.
Why Do Dogs Need Ear Cleaner?
Dog ears, like human ears, can develop waxy buildup over time.
However, a dog's ear canal is much longer.
Many dogs have floppy ears which get dirty and wet easier and stay wet longer.
This can cultivate moisture build-up, which may lead to an overgrowth of bacteria and yeast.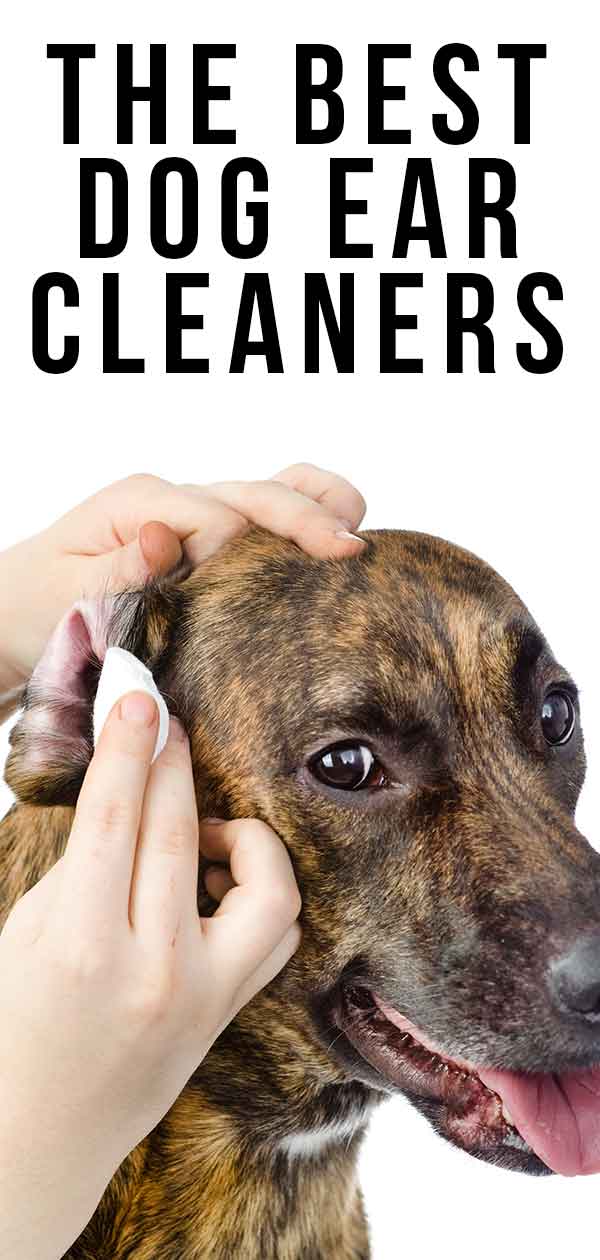 Your dog's adorable ears could also be a breeding ground for parasites like ear mites or could even pick up debris like dirt while playing.
All of these things can lead to painful and expensive doggy ear infections if left unattended.
Do I Have to Use Dog Ear Cleaner Or Can I Just Clean My Dog's Ears with A Q-Tip?
Trying to clean your dog's ears with a foreign object like a Q-tip can sometimes push wax deeper inside the canal.
This can cause temporary deafness or a painful infection.
Furthermore, it could even damage Fido's ears permanently.
If you are a dog parent, then you'll want to be on the lookout for the best dog ear cleaner products.
Dog ear cleaner is the only way you are going to truly be able to keep your dog's ears in ship-shape.
But don't worry.
We've done the groundwork for you. Below, we have listed fifteen of the best dog ear cleaner products available.
We'll begin with some dog ear cleaner products that are veterinarian recommended.
Vet Recommended Dog Ear Cleaner
Veterinarians are veterinarians for a reason.
Since they usually know what is best for our four-legged counterparts, we'll list five of the best dog ear cleaners recommended by them.
So what are the best ear cleaner products recommended by the experts?
Let's start with BotaniVet Ear Cleaner*.
Made with 100% natural ingredients, this dog ear cleaner helps to alleviate any excess ear wax and helps flush out debris like dirt.
It also soothes and deodorizes!
Created by veterinary dermatologists, this product is not only recommended by the experts, but it is also environmentally friendly, and pet-parent approved!
But if ear solutions aren't your thing, veterinarians also suggest Pet MD Ear Wipes.*
We love that these wipes help to alleviate your dog's itching and remove yeast buildup and ear mites.
This product is also made with natural ingredients like eucalyptus and aloe.
EarWELL Otic Rinse by VetWell* is another vet recommended dog ear cleaner.
It helps reduce chances of infection.
It also deodorizes and dries excess moisture from your pet's sensitive ears.
Best of all, this product is gentle on Fido's skin and won't sting or aggravate what could be an already sore ear canal.
Vet's Best Dog Ear Cleaner Kit* is all in the name.
This is an ear cleaner that helps to cleanse, dry, and relieve itchy ears due to ear mites, yeast, wax buildup, and moisture.
This vet solutions ear cleaner comes in a pack of two and is clearly labeled, so you know which product to use for washing and which to use for drying.
And last but not least, we have Dog Ear Cleaner by Vet Recommended.*
It not only helps to clean your dog's ears, but it can also help with yeast infections and to reduce inflammation, itching, and discomfort.
This vet recommended dog ear cleaner can also help to deodorize your dog's ears.
All while removing wax, dirt, and debris.
Natural Ear Cleaner for Dogs
If you are into all organic, all-natural ingredients, then this is the list for you and your furry friend.
We'll start out with the Doggie Dailies Pet Ear Cleaner: Tea Tree Oil, Witch Hazel & Soothing Aloe.*
And here's a plus—this product is veterinarian formulated!
Using all-natural ingredients, this is one of the best dog ear cleaner products on the market that will also suit Fido's organic tastes.
Arava Pet Ear Wipes for Dogs and Puppies* is another dog ear cleaner that helps to get rid of yeast and ear mites.
It soothes inflammation and itching, and uses only pure ingredients.
With natural ingredients like peppermint, cinnamon, lemongrass, and clove, your pet's ears will be feeling good and smelling fresh in no time!
The EcoEars All-Natural Dog Ear Cleaner* is another brand on our list that boasts all-natural ingredients to help reduce uncomfortable itching, head-shaking, and odor.
We also love that it cleans and treats naturally with no chemicals!
RUBOLD Natural Dog Ear Cleaner* is made with natural ingredients to help fight ear mites and yeast infections.
While also helping to cleanse your dog's ears naturally.
And Premium Pet Ear Cleaner – All Natural* may be in adorable packaging.
But don't let its cuteness fool you!
This is a serious ear cleaning product that is tough on ear wax and yeast, yet gentle on Fido's ears.
With natural ingredients such as Aloe vera and eucalyptus, this product helps relieve and reduce head shaking, odor, and more!
And if you like the products you see so far but still aren't convinced, we have listed some of the best dog ear cleaner products we personally love below!
Best Dog Ear Cleaner Products We Love
Ultra-Otic Advanced Plus Ear Cleaner by Lively Pets* helps flush infection-causing ear mites, wax, and yeast right out of Fido's ear canal!
With four stars on Amazon and over 160 customer reviews, this product helps reduce the chances of ear infections without causing any stinging or irritation.
Do you have cats as well? This product is also feline friendly!
Particular Paws Ear Cleaner for Dogs and Cats* is another dog ear cleaner on our list.
We love that it uses natural ingredients like Aloe vera, vitamin E, and tea tree oil to help reduce ear infections.
And leave Fido's ears feeling relieved and smelling fresh.
Mister Ben's Most Effective Dog Ear Wash* is stylishly packaged for the vintage hipster in all of us without skimping on the quality.
It also comes with a free book that helps you better navigate the health of your four-legged friend's ears.
Burts Bees Ear Cleaning Solution for Dogs* also promises to sooth and clean Fido's ears using all-natural ingredients made in the USA.
Best of all, this is a brand that we humans have enjoyed for decades.
It's a name we have come to trust for our fur babies as well.
And finally, we have SEAMUS Otic Ear Solution for Dogs.*
We adore the fact that this product is infused with Aloe vera, oatmeal extract, and cucumber melon to help reduce itching and flush out debris and wax.
Are you still not sold on these amazing products we listed above?
That's okay.
Keep reading to learn how you can make Fido's ear cleaner yourself at home.
Homemade Dog Ear Cleaner
Before you dig out your goggles, slap on your rubber gloves, and begin creating a concoction to put in your dog's ears, we suggest you consult your veterinarian.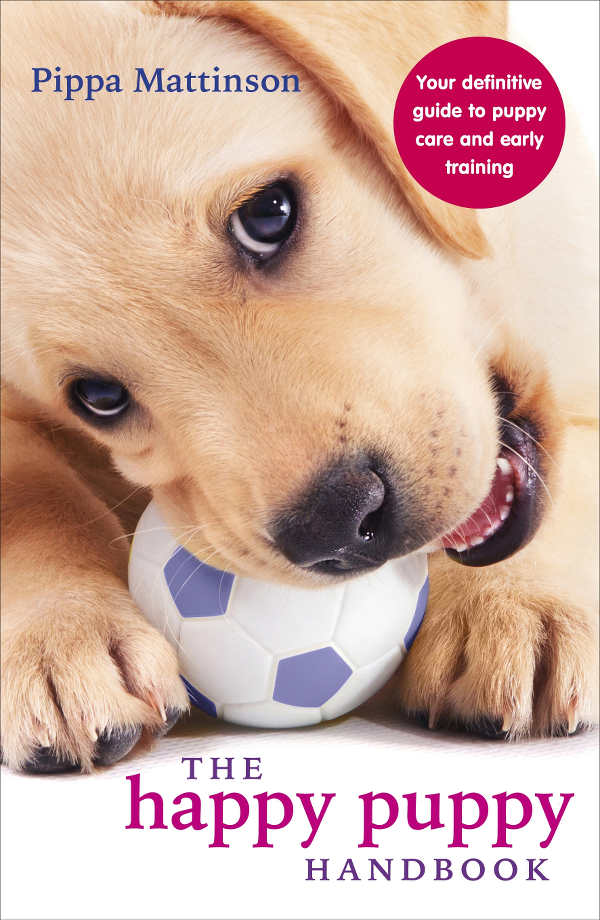 As we already mentioned, vets almost always know what is best for our furry friends and will tell us if something is harmful to them.
And while the ingredients listed below have been carefully researched, no dog is the same and results may vary.
Now, what is the best dog ear cleaner you can make from home?
If you want to get thrifty with your pets at home ear cleaner, you can try one of the following:
1-part white vinegar and 1-part water.
1-part hydrogen peroxide and 1-part water.
Remember, always consult your veterinarian before conducting any homemade medical remedies on your pup.
How Do I Clean My Dog's Ears?
Now that we have gone over the best dog ear cleaner for dogs, let's talk about how to clean dogs' ears.
Cleaning your pooch's ears may seem like a messy job, but it doesn't have to be.
Since your dog's ears are already moist, experts do not suggest saturating them with ear cleaning solution.
Instead, place a few drops in your dog's ear canal and then massage his ears to filter the solution through the channel.
NEVER try to clean your dog's ears with a foreign object like a Q-tip.
Instead, if Fido has visible debris or ear wax in his ears, you may rub it away gently using a soft, clean cloth or a cotton ball moistened with his ear cleaning solution.
When you are done, let your dog shake the excess solution out of his ears.
For more information on this process, read our complete article on how to clean a dog's ears.
What Do I Do If My Dog Has an Ear Infection?
If you think your pup may have an ear infection, don't try to clean his ears.
Sometimes, cleaning Fido's ears during an infection can make the problem worse and can cause irritation.
First and foremost, consult your veterinarian.
Of course, there are a number of natural remedies for ear infections in dogs, such as Manuka honey.
However, you never know what you are dealing with until you talk to a veterinarian.
So, before you take matters into your own hands, we think it is always best to consult the experts.
Do you know of any tips to help keep Fido's ears clean? Tell us in the comments section below!
Affiliate link disclosure: Links in this article marked with an * are affiliate links, and we may receive a small commission if you purchase these products. However, we selected them for inclusion independently, and all of the views expressed in this article are our own.
References