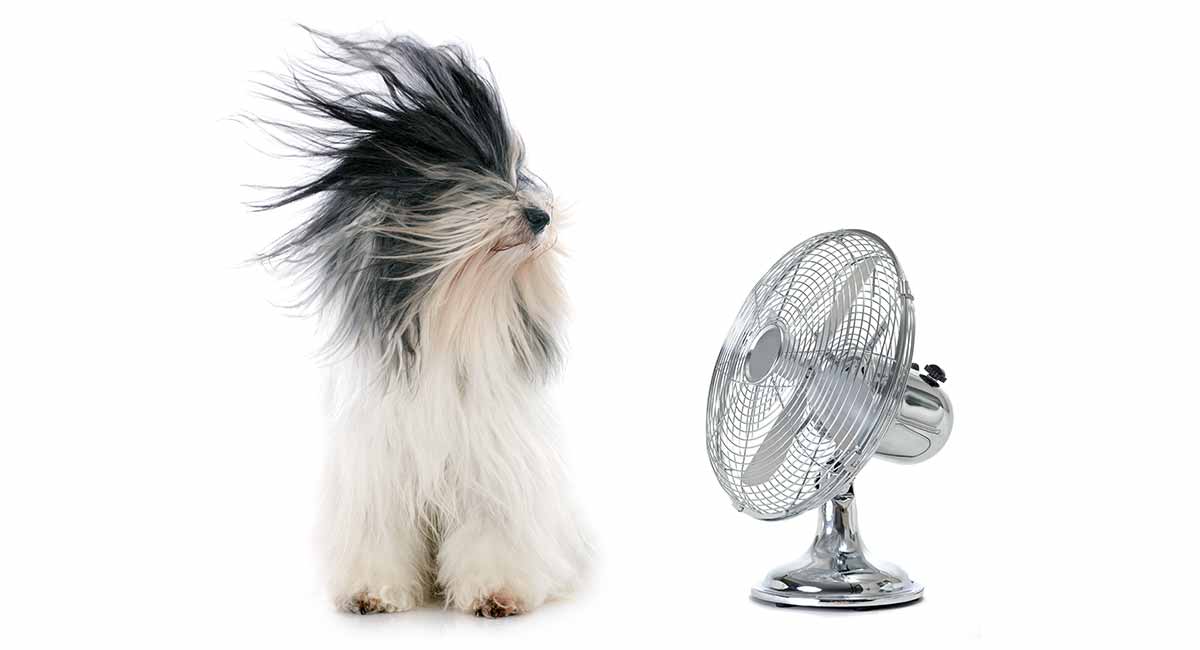 Searching for the best dog dryer can quickly become time-consuming!
This is especially true once you realize how many different dog dryers and blasters are available for home use today!
From a high velocity dog dryer to a professional dog dryer.
A dog dryer cage or a dog dryer box.
And with the new Puff-N-Fluff dog dryer, you have a lot of dog dryer options!
In this article, learn why you need a dog dryer, tips for using a dog dryer safely, and some of the best dog dryer products on the market today!
Products included in this article were carefully and independently selected by the Happy Puppy Site team. If you decide to make a purchase from one of the links marked by an asterisk, we may earn a small commission on that sale. This is at no extra cost to you.
Dog Dryer Safety
Drying your dog's coat may sound simple, but there is a lot that can go wrong if you don't have the right equipment!
Right about now, you might be giving your own hair dryer the side eye, wondering if just perhaps… But the truth is, it isn't safe to use a human hair dryer to dry a dog's coat.
Human hair dryers blow too hot for your dog's skin and don't push out enough air velocity to thoroughly dry a dog's thick coat.
Another safety issue that often crops up is that many dogs are fearful of a dog dryer.
If you have a puppy, it is a good idea to start using a dog dryer right away, so your puppy learns not to be afraid of it.
You can also put cotton balls in your dog's ears to muffle the noise or use a product like the Happy Hoodie*.
Choosing The Best Dog Dryer For Home Use
If you are brand new to dog ownership, as well as to dog dryers, you may not yet know that the best dog dryer for you will depend on your dog's breed and coat, as well as on your budget.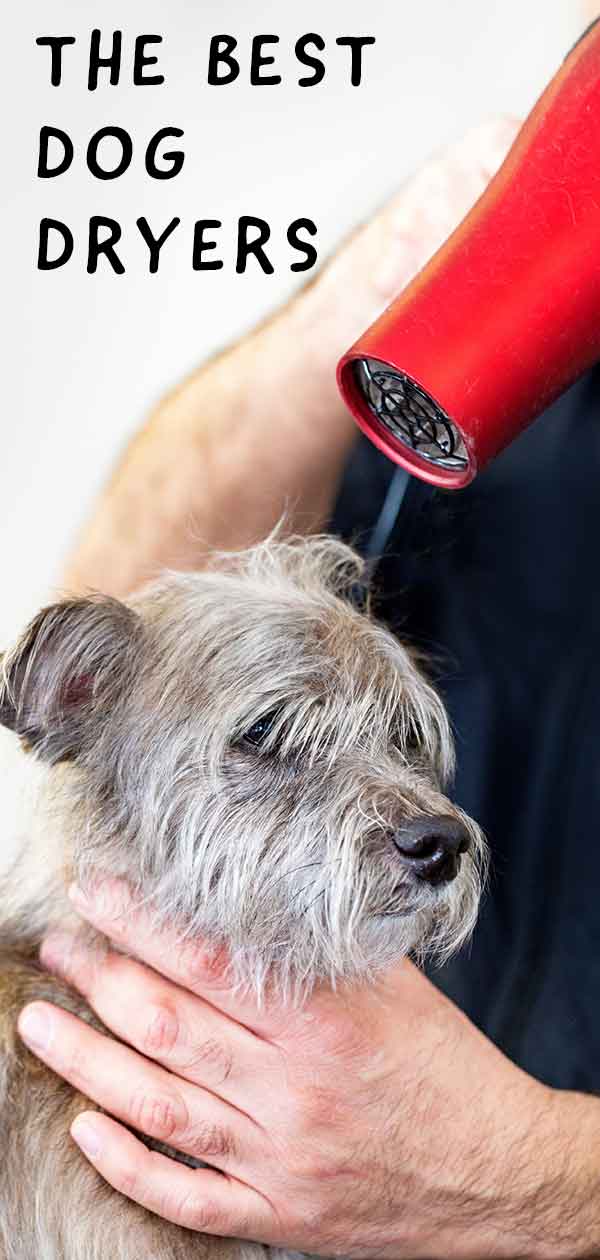 For example, let's say you have a Shih Tzu.
Your dog has a silky single-layer coat that mats and tangles easily.
Your Shih Tzu is petite with sensitive skin and a mortal fear of dog dryers.
But then again, perhaps you have a Newfoundland dog.
Your dog has a thick, water-resistant, double-layer insulating coat and a spunky personality that is always ready to rumble with the dog dryer.
Clearly, the best dog dryer for each breed is going to be a very different type of dryer!
Types Of Dog Dryers
There are a few basic types of dog dryers.
The more you can learn about the pros and cons of each dog dryer, the better equipped you will be to pick the best dryer for your dog.
When in doubt, it is always a good idea to talk with your veterinarian or your dog's groomer to get expert guidance!
High Velocity Dryer
This type of dryer is often called a forced-air dryer.
This dryer type uses high pressure air to literally blow the water off of your dog's coat!
Pros: You don't have to brush your dog continually while using the dryer.
These dryers can simultaneously act as a hair straightener as well as a dryer.
Cons: They are on the higher end of the price spectrum.
They take up more storage space.
They can be more cumbersome to operate.
High-velocity dryers can be really noisy to operate, requiring ear protection for the dog and for you.
They are NOT suitable or safe for use with flat-faced (brachycephalic) breeds.
Free-Standing Dryer
The free-standing dryer is sometimes called a stand dryer.
Groomers consider this a professional dog dryer.
It is designed to let you go hands-free, so you can move about, turn your dog, or style your dog's coat as needed while drying.
Pros: This dryer lets you continue to brush your dog's coat while it dries.
You don't have to move the dryer – instead, you move the dog.
This dryer is a LOT quieter than a high-velocity dryer and even fearful dogs tend to tolerate this type better.
Cons: Some models can be pricey, and the stand can definitely eat up floor space!
Low-Pressure Dryer
As this dryer's name suggests, a low-pressure dryer can push out lots of airflow without creating a high-velocity situation, which can cause some dogs to feel discomfort or outright fear.
You should never use heat with a low-pressure dryer, even if the option is offered, because there is always a risk your dog will overheat or get skin burns.
Pros: This dryer can put out a LOT of air to dry thick dog coats fast.
This dryer can safely dry sensitive areas at close range (as long as you don't use heat).
Cons: This is not the right dryer for you if your dog has thin fur or sensitive skin.
These dryers can be pricey.
Some low-pressure dryers generate enough internal motor heat to cause the unit itself to heat up, which can put both you and your dog in danger.
Hand-Held Dog Dryer
This dog dryer looks like one made for people, but it has a higher velocity and lower heat, so you don't risk burning your dog's coat or skin.
Always hold the nozzle several inches away from your dog's body and keep the dryer in motion to avoid overheating any one area of your dog's body.
Pros: These tend to be affordable for most dog owners.
They are small and easy to store.
They offer variable settings for different coat types.
Some models come with a stand which is great for hands-free use.
Cons: The higher heat settings may still be too much for some dogs with thin coats or sensitive skin, so always go with the lowest heat setting or choose cool.
They won't dry a dog with a thick coat very quickly.
Cage Dog Dryer
The name of this dog dryer type can be confusing at first – this dryer can actually attach to your dog's cage, crate, or kennel.
The cage dryer tends to be the best type of dog dryer if you have a pup who is very fearful of dryers.
This dryer typically emits low pressure air and can use heat, which means supervision throughout the drying process is a safety must.
Warning
ONLY cage dryers specifically designed for use with crates, cages, and kennels should be used in this manner for safety!
Pros: If you have more than one dog to bathe and dry, you can start drying one dog while you bathe the other dog.
The best models have timers that you can set for 10- or 15-minute time increments for safety.
Cons: The cage mount system can put your dog at risk, since he can't get away from the dryer if it gets too hot or uncomfortable.
Similarly, the constant flow of air on the cool setting can cause some dogs to catch a chill.
Cage dryers are NOT suitable or safe for use with flat-faced (brachycephalic) dog breeds!
Puff N Fluff Dryer
Finally, there is the adorably-named Puff-N-Fluff dog dryer.
This dryer was invented by a third grade student as a science fair project to help her fearful pet dog, Mojo, cope with being dried on bath day.
Pros: The inventor says that the enclosed system (it is like a dog suit that fills with warm air) can be calming to anxious dogs who are fearful of the dryer.
Cons: You will need to continuously monitor the temperature inside the suit and keep checking your dog's coat throughout.
Now let's look at some of the best dog dryers out there!
High Velocity Dog Dryer
Each of these high velocity dog dryer products represents some of the best available products for high intensity grooming and drying needs. K-9 Dog Dryer II* or K-9 Dog Dryer III*
Both of these dryers are considered top-of-the-line professional quality high velocity dog dryers and will work for even the thickest double-layer canine coats.
Metro Air Force Steel Commander Dog Dryer.* This is also a professional-grade high velocity dog dryer with two speed options that many breeders and groomers swear by.
It also has an easier price tag to swallow if you need a high velocity dryer but are on a budget!
Free Paws Grooming Force Hair Dryer.* This highly rated and popular dog dryer gets rave reviews from owners who say it can help to de-shed as well as blow dry their thick double-coated pups.
It has two speeds and an adjustable heat setting.
Hand-Held Dog Dryer
A hand-held dog dryer is a must for travel, especially when you have limited space for packing!
Andis Gentle Pet Dryer.* This simple, highly rated hand-held dog dryer is compact for home or travel use.
It is an economical and gentle hair dryer with quiet operation.
This dog hair dryer comes with its own four-position dog dryer stand, making it a hands-free dryer if you have the need.
Cage Dog Dryer
Sometimes called cabinet dryers, a cage dog dryer is the best choice if you have multiple dogs to bathe and groom or if you have a pup who simply can't tolerate sitting still while you blow dry by hand.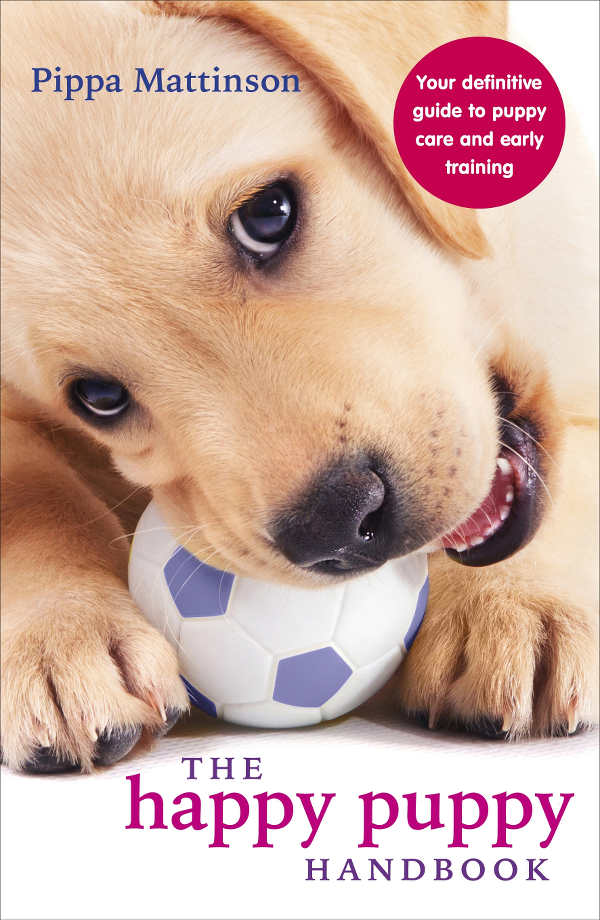 This highly rated cage low pressure dryer comes with multiple dryer hoses attached to a low amp energy efficient motor.
Double K Industries ChallengAir 560 Cage Dryer*
This heavy-duty, pro-grade dog dryer cage box features a single brushless quiet motor with an impact-resistant casing for noise control.
Puff N Fluff Dog Dryer
There is only one Puff-N-Fluff dog dryer* and it now comes in four different sizes (XS, S, M, L).
You can use the accompanying dog measurement chart to match your dog to the correct size.
You need to put the suit on your dog first, which fits over the body with Velcro closures.
Then you attach a dog hair dryer to the end of the tube and turn the dryer on low.
From there, the suit will puff out and you will need to continuously monitor your dog's coat to see when it is fully dry.
To date, Puff N Fluff dog dryer reviews are mixed. This dog dryer has attracted nationwide interest, including the producers of the hit show "Shark Tank."
However, it is not your standard dog dryer and can take some getting used to, both for you and for your pup.
Best Dog Dryer
We hope you have enjoyed learning more about all the different types of dog dryers available for home and professional use today!
Affiliate link disclosure: Links in this article marked with an * are affiliate links, and we may receive a small commission if you purchase these products. However, we selected them for inclusion independently, and all of the views expressed in this article are our own.
Sources
Finerock, A., "Meet 14-year-old creator of 'Puff-N-Fluff' dog dryer," WGNTV, 2016.
Stump, S., "Amid PetSmart deaths, how to keep dogs safe at the groomer," Today, 2018.
Pawlosky, C., "Dryer Evolution," Grooming Business, 2016.
Evans, M., "Dryer Dilemma," Groomer to Groomer, 2016.
Scheifele, P., et al, "Noise impacts from professional dog grooming forced-air dryers," Noise and Health, 2012.