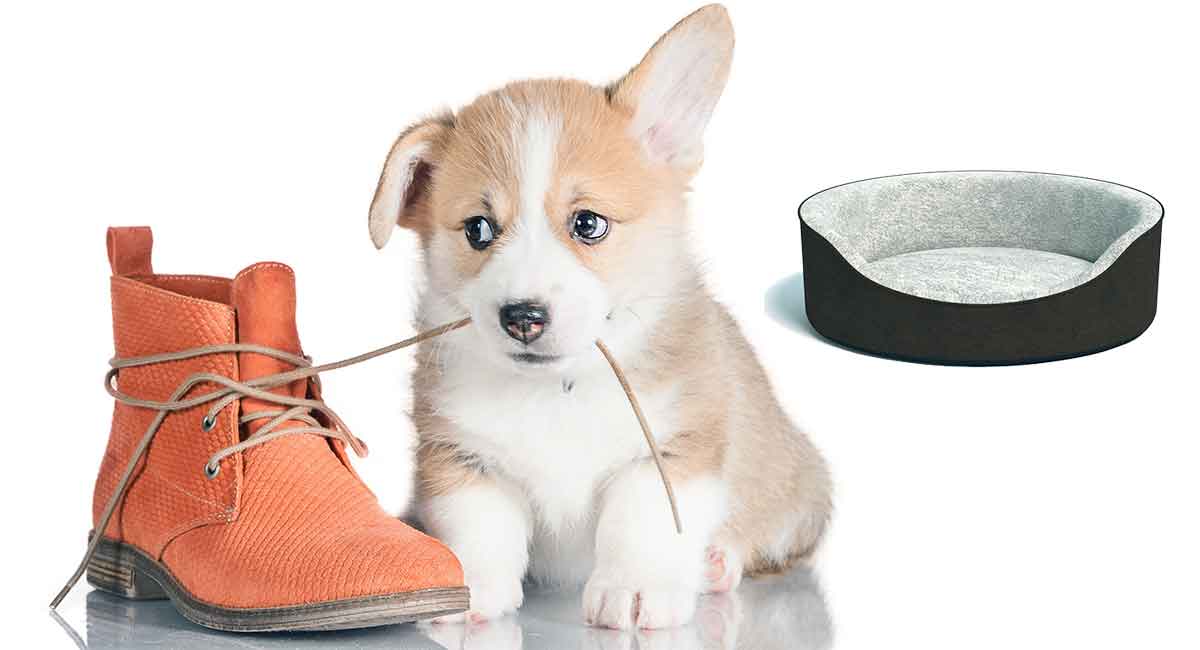 It can be frustrating to own a dog who is prone to chewing, especially when you are looking for the best dog bed for chewers.
But how can you keep your pooch comfy and cozy at night when he refuses to keep his bed in one piece?
We know the struggle is oh so real, but don't worry, we have done the heavy lifting for you.
This article is loaded with products and chew-proof beds perfect for the feisty Fido in your life.
But first, let's take a look at some of the reasons your pup may be prone to chewing in the first place.
Products included in this article were carefully and independently selected by the Happy Puppy Site team. If you decide to make a purchase from one of the links marked by an asterisk, we may earn a small commission on that sale. This is at no extra cost to you.
Why Do Some Dogs Chew Their Beds?
When looking for the best dog bed for chewers, it's important to also look into why your dog is a chewer in the first place.
If you are dealing with a puppy, the answer is simple.
Puppies go through teething just like human babies, and they will often chew on things during this short period of puppyhood in order to help alleviate the discomfort of their adult teeth growing in.
Yes, we know this chewing behavior can be annoying and downright painful for both you and your puppy. Puppies do have razor sharp teeth, after all.
But you shouldn't worry. Chewing during teething is a totally normal part of puppyhood and will typically resolve itself with age.
But what if it doesn't?
Did you know that chewing in adolescent or adult dogs can be a symptom of anxiety or boredom? And as most of us know, dogs who are anxious or bored tend to become destructive.
Of course, training, exercise and toys are all tools we can and should use to help alleviate anxious, bored and subsequently destructive behaviors in chewing dogs, but that also takes time.
If you have a dog who is continuously treating his bed like a chew toy, then you are probably in a hurry to find a bed tough enough to withstand those teeth, yet soft enough to give him a soothing night's sleep.
But why is it so important to find the best dog beds for chewers? Let us explain.
The Importance of Picking the Best Chew Proof Dog Bed
Not all dogs chew equally.
Many puppies will outgrow this habit, and some dogs may have a habit of chewing and digging naturally as a part of their nesting instincts.
Other dogs become bored and chew to keep themselves occupied, and then there are anxiety-ridden dogs who are prone to chewing due to nerves, as mentioned above.
Larger dogs like German shepherds, bulldogs and pit bulls tend to have stronger jaws and can rip through even the toughest of materials with ease.
Meaning you'll have to continuously replace their bedding and toys if you're not careful about your product's chew-proof rating.
Chew Proof or Not Chew Proof?
Other bed chewers may chew moderately, and so the same type of bedding may not be required for their chewing behaviors.
The best chew proof dog bed for your individual dog is going to depend on his level of chewing habits.
Also, if your dog is an excessive chewer who typically tears things apart, you'll want to make sure that the material of the bed is safe if ingested and won't be a choking hazard to him.
But don't worry. No matter what kind of chewer you have on your hands, we are sure we have the bed for you listed below.
Keep reading for the best dog bed for chewers.
Chew Proof Dog Beds for Puppies
These dog beds are perfect for the puppy chewers in your life who are crate training and could become bored while you are away.
K9 Ballistics
This K9 Ballistics TUFF Crate Pad* fits nicely into crates and is made for moderate chewers.
It is also tear and odor resistant, and is easily machine washable if your puppy happens to have an accident.
godog
We are also super into this goDog Bed Bubble Bolster with Chew Guard Technology*, which is specially made for those little chewers.
This bed is fitted for crates but also works as a universal pet bed, and it even comes in several size varieties.
Or, perhaps you have a puppy that is a light chewer and is in need of something durable, but not so heavy duty?
Best Pet
Check out the tough-and-trusted Best Pet Supplies, Inc. Machine Washable Dog Crate Mat*, great for versatile use in crates or for travel.
And it's promised to be durable, machine washable, and long-lasting.
Flymei
For the puppy who just wants to snuggle up and stay warm, check out this FLYMEI Dogs and Cats Waterproof Warming Mat With Chew Resistant Fabric and Cord*.
With a chew-resistant removable cover and all kinds of safety features, this cozy puppy bed is sure to be a furry friend favorite.
But what about the puppy who is a little chewier than most?
K9 Ballistics
Well, here is another K9 Ballistics TUFF Crate Pad Chew Proof Rating 4/5.* With cool design options and a chew-proof rating of 4 out of 5, this is a great dog bed for chewers to combat those sharp puppy teeth.
Now, what are some good options for the small adult dog or the moderate chewing adult dog in your life? Let's take a look.
Chew Proof Dog Beds for Small Dogs or Moderate Chewers
Small dogs can still pack a big chew. And sometimes big dogs pack a little chew.
It all depends on the dog, really.
For these feisty canines with a medium chew habit, we recommend dog beds with heavy-duty fabrics on the outer layer that will be able to withstand the constant snags and tears of your dog's busy chompers while at the same time not compromising comfort.
DogBed4Less
For example, the DogBed4Less Premium Tough Ballistic Nylon Dog Bed* is specifically built to withstand mild chewing and scratching.
It could be perfect for your pooch!
Blueberry
For smaller adult dogs who chew their beds in style, we're smitten with this Blueberry Pet Heavy Duty Pet Bed or Bed Cover.*
With the above product, you have the option of ordering the heavy-duty dog bed cover or the entire dog bed, which is always great.
Still, while this is a good option for dogs who chew and scratch mildly, we don't recommend this for more insistent chewers.
K9 Ballistics
For dogs with a bit more chomp, you may want to look at the K9 Ballistics Round Tough Dog Bed–Ripstop Ballistic Fabric.*
While this bed's reviews remind us that it is not made for the aggressively chewing dog, it still promises protection from 90 percent of the chewers it encounters.
DogBed4Less
Do you have a senior dog who can't leave his bed chewing days behind him? DogBed4Less Premium Durable Orthopedic Shredded Memory Foam Dog Bed* is one of our favorites.
It's for older dogs who need a durable, chew resistant dog bed without losing the support their mature bodies require.
Friends Forever
Another chew proof dog bed on the list is the Friends Forever Premium Orthopedic Dog Bed / Lounge.*
We love that it is made for doggy comfort while promising to also be chew-resistant and durable.
K9 Ballistics again!
Remember how we talked about nesting dogs? This K9 Ballistics Nesting Bolstered TUFF Bed Lattice* is an excellent choice for those silly canines who simply can't help but dig, chew, scratch and bury things in their sleeping spots.
But what about big dogs with stronger jaws? Won't they need a chew proof bed that's a bit sturdier?
You bet.
Chew Proof Dog Beds for Large Breed Dogs
For the most part, larger breed dogs not only have stronger jaws, but they also require more support for their heavier bodies while they sleep.
The below-listed dog beds are not only tough and durable, but they are made to cushion and support your big breed dog.
More K9 Ballistics choices
One of the best dog bed for chewers of the larger variety is the K9 Ballistics Tough Orthopedic Memory Foam Dog Bed with Waterproof Liner-Ripstop Ballistic Fabric.*
With a chew proof rating of four out of five stars, this heavy duty, large dog bed is great for your big dog and his big teeth, making it a wonderful non chewable dog bed choice.
Dog's Bed
The Dog's Bed, Premium Water-Resistant Quality Oxford Fabric* is another great option for the larger dog in your life who likes to chew.
With fabric made to reduce the risk of choking hazards, this bed is not only chew-resistant but also built with safety in mind.
PetBed4Less
As for the larger, more active dog, the PetBedForLess Premium Orthopedic Memory Foam Pet Bed* may be the best dog bed for chewers like yours.
This bed is made with big dogs in mind who like to dig, get dirty, chew and shed.
Dallas Manufacturing
We also can't get enough of the no chew dog bed Dallas Manufacturing Co. Heavy Indoor/Outdoor Pet Bed*, which boasts chew-proof power for the outdoorsy dog.
We love this dog bed because it's durable enough to withstand chewing and can be utilized for both outdoor and indoor use.
Big Barker
And finally, for the dog who sleeps in his crate, we suggest the Big Barker Orthopedic Dog Crate Pad, Heavy Duty, Waterproof and Tear Resistant dog bed*.
Now, while the above-mentioned products list the best dog bed for chewers of the stronger-jawed kind, we know there are some breeds out there who might still find a way to turn these heavy-duty beds to slivers.
Don't worry. We have the perfect dog beds for those heavy-duty chewers below. Just keep reading.
Chew Proof Dog Beds for Excessive Chewers
Dogs with notoriously powerful jaws like German shepherds, pit bulls, bulldogs and so on are going to need beds that are as tough as they are, especially if they are chewers.
Take a look at four of our top no-chew dog bed picks for your chew-crazed canine.
Kuranda
Your dog will have to have jaws of steel to tear apart the Kuranda Dog Bed—Chewproof—All Aluminum—Ultra Duty Outdoor Bed.*
It's aluminum build is super tough!
Coolaroo
We also love the Coolaroo Gale Pacific Collaroo Elevated Pet Bed with Knitted Fabric*, which is made with a similar design.
It is also easy to wash and free of the tempting fabrics and plush cushioning your dog can't help but bite into.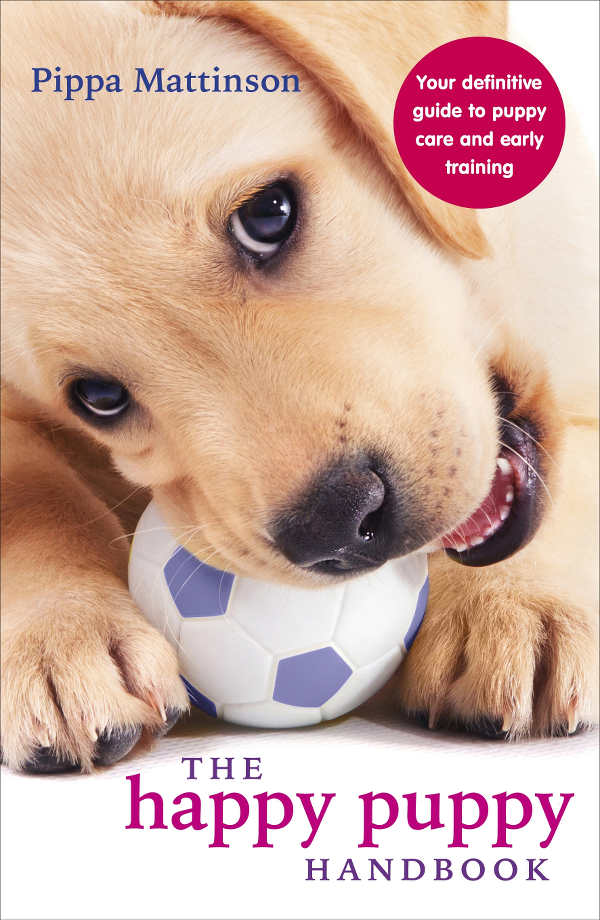 Kuranda
Another similar bed would be the Kuranda Dog Bed–Chewproof–Almond PVC–Indoor/Outdoor*, which is chew proof and comes in different colors and sizes.
It also boasts an orthopedic make for those larger dogs who need more support.
And if you are still worried that the above chew-proof dog beds are not strong enough for the chewer in your life, worry no more.
K9 Ballistics
Last but not least, we invite you to check out the K9 Ballistics Durable Chew Resistant Raised Dog Bed–Ballistic Fabric*, which claims to be "virtually indestructible" and promises to keep your dog comfy cozy all night long.
Alright, now that you know your options and what might be the best dog bed for chewers in your life, let's talk about how you can reign in that pesky chewing behavior.
How Can I Help Stop My Dog from Chewing His Bed?
The best dog bed for chewers may minimize the mess you come home to at the end of the day, but it will likely not stop your dog from chewing, especially if he is doing it out of anxiety and boredom.
While it is easy to get frustrated at our canine counterparts when we see they have made a big mess for us, it's important to remember that destructive behavior in dogs almost always stems from a bigger issue.
Fighting Boredom
If you think your dog is suffering from separation anxiety or boredom, you may want to offer your dog puzzle toys or chew bones that will help to keep him occupied while you are away.
Toys that encourage your dog to work at something, such as a toy with a treat hidden inside, will help to keep his anxious or bored mind busy and his bed in one piece.
Background Noise
You can also try playing classical music. Many studies have shown that peaceful, classical music has a calming effect on dogs, which you can learn more about here.
And for the teething puppy in your life, teething toys work wonders to help keep your puppy chewing constructively instead of destructively.
Read more about teething puppies and how you can help them through this uncomfortable period of puppyhood here.
Do you have a dog who loves to chew? Tell us in the comments.
Affiliate link disclosure: Links in this article marked with an * are affiliate links, and we may receive a small commission if you purchase these products. However, we selected them for inclusion independently, and all of the views expressed in this article are our own.
References and Further Reading:
Appleby, D. and Pluijmakers J., 2004, "Separation Anxiety in Dogs: The Function of Homeostasis in its Development and Treatment," Clinical Techniques in Small Animal Practice
King, J.N., et al., 2000, "Treatment of Separation Anxiety in Dogs with Clomipramine: Results from A Prospective, Randomized, Double-Blind, Placebo-Controlled, Parallel-Group, Multicenter Clinical Trial," Applied Animal Behaviour Science
Lindell, E.M., 1997, "Diagnosis and Treatment of Destructive Behavior in Dogs," Veterinary Clinics: Small Animal Practice
Seksel, K., 2008, "Preventing Behavior Problems in Puppies and Kittens," Veterinary Clinics of North America: Small Animal Practice, Vol. 38, Issue 5
Sherman, B.L. and Mills, D.S., 2008, "Canine Anxieties and Phobias: An Update on Separation Anxiety and Noise Aversions," Veterinary Clinics of North America: Small Animal Practice
Turner, D.C., 1997, "Treating Canine and Feline Behaviour Problems and Advising Clients," Applied Animal Behaviour Science