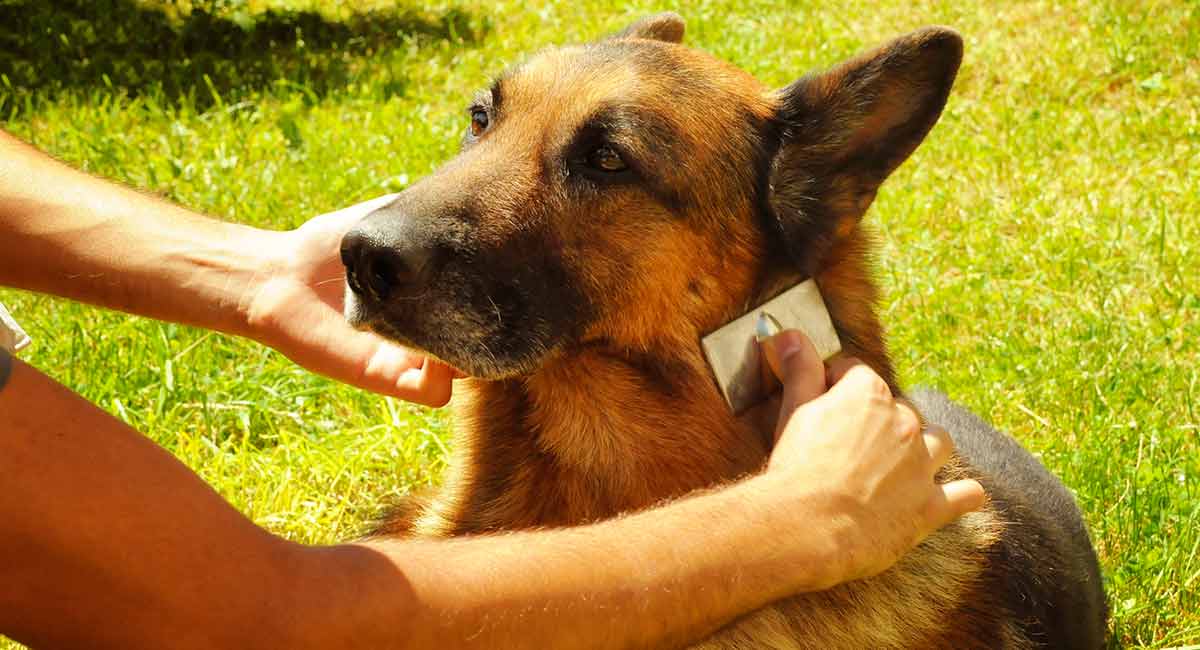 In this article, we're going to look at the best brush for German shepherd dogs.
Grooming your German Shepherd is very important for his health and happiness.
We'll also talk about how to groom a German shepherd and review some of the best grooming products out there.
Products included in this article were carefully and independently selected by the Happy Puppy Site team. If you decide to make a purchase from one of the links marked by an asterisk, we may earn a small commission on that sale. This is at no extra cost to you.
German shepherd grooming
The German shepherd has a double coat that has evolved to keep the animal warm in the cold mountain environment in which the breed was bred to work.
The outer coat is straight, dense, and coarse with flat hair lying close to the dog's body. The undercoat is softer and thicker than the outer coat. The coat is thickest and longer around the dog's neck.
German shepherd coat lengths
German shepherds have four coat length variants:
Short with an undercoat
Medium with an undercoat
Long with an undercoat
Long without an undercoat
When choosing the best brush for a long haired German shepherd, it's important to know if he has an undercoat or not, as grooming requirements will be slightly different for each type.
Long haired German shepherds have long, feathery tufts on their ears, on their tail, and on the back of their legs.
A German shepherd with a long coat minus the undercoat has the same feathering, but his outer coat is soft, rather than coarse.
German shepherd coat health and diet
In addition to regular grooming, what you feed your German shepherd can play an important role in the health of his skin and coat.
A food that's specially formulated for the German shepherd breed* will contain the right amount of fats and oils to ensure that your dog's coat stays in great condition.
To bathe or not to bathe?
Bathing your German shepherd can be a mammoth task, especially if you don't have a suitable dog bath tub!
German shepherd coats are typically thick and will take a very long time to dry properly.
Although bathing your shepherd might loosen some of his undercoat, you won't be able to groom him until the coat is completely dry.
Unless your dog has rolled in something disgusting or has a skin condition that necessitates regular bathing, it's best to groom him instead.
Do German shepherds shed?
German shepherds are also known as "German shedders!" This should give you a big clue about their grooming requirements!
You'll need to brush your German shepherd at least three times every week, even daily during twice-yearly seasonal shedding periods in the spring and fall.
German shepherds typically shed heavily twice a year.
In the spring, shedding happens so that the dog can get rid of his thick winter undercoat so that he won't overheat when the weather warms up.
Loads of fur!
In fall, German shepherds shed heavily for a second time.
This second shedding happens so that the dog can lose his lightweight summer undercoat, replacing it with a thicker layer of fur to keep him warm in winter.
Outside of these times, shepherds shed in moderate amounts.
You may find that your German shepherd won't shed as heavily if he spends most of his life living indoors.
Central heating and being under cover will keep your dog warm, meaning that he won't need the heavy underfur that an outdoor dog would need.
Can you stop a German shepherd from shedding?
Although you can't prevent your German shepherd from shedding, correct grooming can help to reduce the effects.
Later in this piece, we'll look at the best dog brush for a shedding German shepherd.
It should be noted that you should never clip your German shepherd, unless there is a veterinary reason for doing so.
Clipping off your dog's heavy coat might seem like the best thing for you and your pet, but in reality it is not.
Dogs need fur coats
German shepherds' coats are intended to keep them warm in the winter and cool in the summer.
Removing the long, water-repellent outer guard hairs from your dog means that he will get wet and cold in the winter.
In the summer, the dog's skin will have no natural protection from the sun's UV rays, meaning that he could get sunburnt.
The coat will take ages to grow back.
In some cases, a clipped German shepherd never recovers his outer coat completely.
Short-haired German shepherd grooming versus long-haired German shepherd grooming
Some German shepherd owners say that their long-haired hound sheds much less than his short-haired relatives.
So, long-haired German shepherd grooming is no more onerous than grooming a shepherd with short hair!
The reason for this phenomenon is that the fluffy undercoat becomes trapped in the dog's thick outer fur as it sheds.
Although this means less hair on your carpets, it can result in your dog's outer coat becoming matted with clumps and clogs of shed undercoat.
Although a short-haired shepherd is less likely to suffer from matting, you will notice more hair on your carpets and clothes.
Therefore, you can see that both long and short-haired shepherds require lots of grooming, although for slightly different reasons.
How often should you groom your German shepherd?
Ideally, you should brush your dog at least three times each week.
It's better to fit in several short grooming sessions than to try to do the whole job in one go, which would be stressful for the dog and tiring for you!
Regular brushing will prevent excessive hair-drop onto your floors and clothes, and it will also help to keep your German shepherd's skin and coat in good condition.
Using a German shepherd brush helps to distribute the natural oils produced by the skin, leaving your dog's fur looking shiny and glossy.
Grooming with the best brush for German shepherd also acts as a massage for your pet.
Massaging the skin through grooming helps to promote healthy circulation.
Also, grooming helps to build a stronger bond between dog and owner.
How to groom a German shepherd
Once you've assembled your German shepherd grooming tools, you'll need to know how to groom your German shepherd.
Here's a quick guide to how to do it!
Start by checking your dog's coat for mats and areas of thick, clogged undercoat. Use a special mat detangling tool to gently tease out tangles and remove loose hair.
If the coat is inclined to tangle, use a coat conditioner product before brushing.
Use a deshedding tool to remove loose underfur. Work from your dog's head to his tail. Use long, smooth strokes, and don't apply any downward pressure as you work. Pressing too hard can drive the tool's blade into the dog's skin, which can be very uncomfortable for your pet.
Always work in the direction of hair growth, never against it.
Use a pin brush to loosen any remaining undercoat.
Finish off by brushing with a soft bristle brush to lift away any loose hair and give your dog's coat a glossy shine.
As you groom your German shepherd, be sure to check his skin and coat for signs of fleas, ticks, lumps, and bumps.
Remember: NEVER be tempted to shave or clip your German shepherd! The coat will take forever to grow back properly (if it does at all), leaving your dog cold in the winter and in danger of overheating in the summer.
Best brush for German shepherd
So, now that you know more about grooming your German shepherd, it's time to look at the best tools for the job so that you can put together your own German shepherd grooming kit.
Deshedding tools
A good deshedding tool is essential for grooming German shepherds.
The Furminator
The Furminator Deshedding Tool for Dogs* is a best-seller, and for good reason. The Furminator will remove up to 90% of loose undercoat!
I can vouch for that, as my German shepherd cross molted constantly when she was younger. The Furminator is the only deshedding tool I used that did what it promised.
The tool comes in five sizes, from small to giant. There's also a short and long hair version.
The Furminator is a guardless stainless steel blade with teeth that are designed to pass through the hair, removing all that nasty loose stuff that otherwise ends up all over your carpets.
The tool has a handy self-cleaning fur rejecter button so that you don't have to pull the hair out of it yourself. The handle is comfortable and easy to hold, which is important when grooming a large dog.
The HappyDogz Pet Grooming Shedding Brush
This is a slightly cheaper alternative to the Furminator*.
The tool works in basically the same way as the Furminator. However, the tool comes in just two sizes and lacks a self-cleaning button. The blade is removable for cleaning, but it's up to you to pull out the clogged hair.
This tool would be a good option if you have a German shepherd puppy so you only need a smaller brush. When your pup is fully grown, you could choose to upgrade the deshedder to a larger version with more features.
Best brush for German shepherd: Slicker
A useful addition to your German shepherd grooming kit is a slicker brush. Rather than using the deshedding tool every time you groom your dog, use the slicker brush instead.
The Pet Portal Pro Quality Self Cleaning Slicker Brush* is a professional-grade slicker brush that's great for removing smaller mats and tangles.
The brush has a handy self-cleaning button, so you won't be struggling to remove loose hair from the brush each time you use it.
The Pet Neat Self Cleaning Slicker Brush* is slightly cheaper than the Pet Portal Pro, but it's a good option.
The brush has a self-cleaning feature and is surprisingly well-made and sturdy for the price.
Best brush for German shepherd: Pin and bristle
An important addition to your collection of German shepherd grooming tools is a pin and bristle brush.
You'll need a pin and bristle brush to loosen the old undercoat, remove debris and dirt, and then smooth the long, outer guard hairs to give the coat a shiny finish. On one side, the brush has spaced pin teeth and there's a soft bristle brush on the other.
The Safari Pin & Bristle Brush for Dogs
This very well-made product* is one of the best-sellers on Amazon.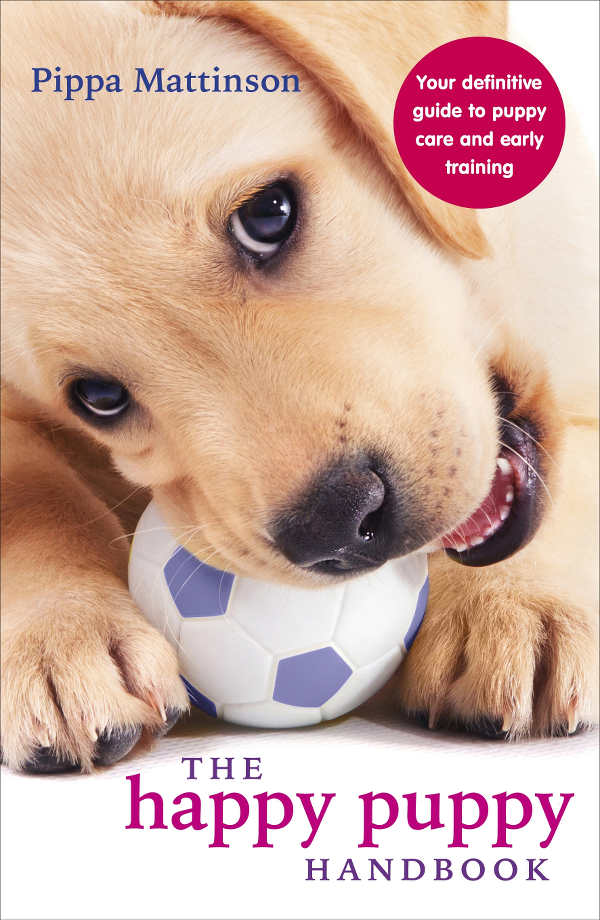 The pins have rounded ends to be easy on your dog's skin, and the soft bristles glide smoothly over the fur, massaging your pet and helping to distribute oils throughout the coat.
The HaloVa Pet Comb, Professional Double Sided Pin & Bristle Bamboo Brush
Another best-seller is the HaloVa Pet Comb, Professional Double Sided Pin & Bristle Bamboo Brush.* This is a super quality brush that does a great job of keeping your German shepherd's coat in pristine condition.
The round-ended pins are made from strong plastic, and the soft bristles are made from natural material. The brush and the handle are made from responsibly-sourced wood.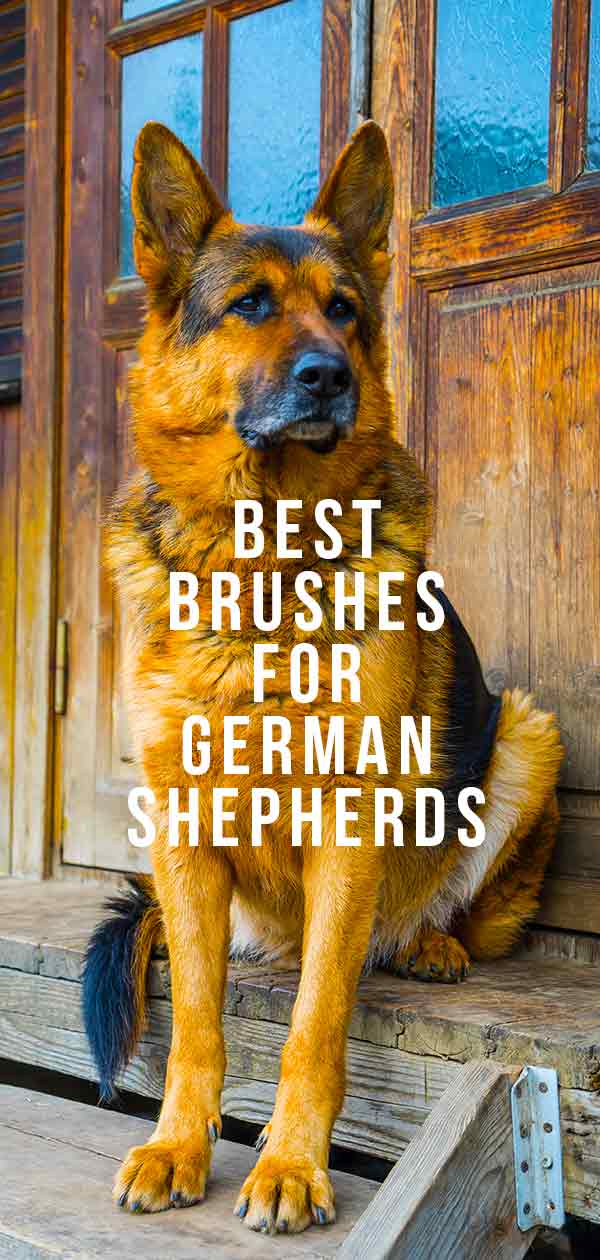 Dematting rakes and combs for German shepherd dogs
Dematting rakes and combs have metal teeth that are evenly spaced. The idea of this tool is to reach down into the fur's base, while you gently pull the rake through the coat. The tool teases out any mats and tangles in preparation for the slicker brush or deshedding tool.
The Pat Your Pet Grooming Tool – 2 Sided Undercoat Rake for Cats & Dogs
This brush has a 2-in-1 head*. One side has 9 teeth that can remove stubborn mats and tangles and the other has 17 teeth for thinning the coat and starting the deshedding process.
The Pat Your Pet is a robust, well-made grooming tool that is a good value for the money and does what it promises. One drawback to this tool is that it only comes in one small size. That could make it a long job if you have a very large German shepherd.
PawsPamper Extra Wide Undercoat Rake
This brush is built with larger dogs in mind*. The blades are made from stainless steel and have rounded edges to prevent skin irritation.
The tool is extremely well-made with a full-tang wooden handle that won't come loose. The PawsPamper is designed for use on dogs with very heavy or double coats, making it perfect for German shepherds.
If you're not completely satisfied with the product, the company promises to give you a full refund.
Best brush for German shepherd
When choosing the best brush for German shepherd dogs, it's important to know whether your shepherd has a long or short coat, with or without underfur.
Your German shepherd grooming kit should include a deshedding tool and a pin and bristle brush. Another useful addition is a slicker brush and a detangling tool.
If you have a German shepherd or German shepherd cross, what grooming routine do you follow?
Why not share your German shepherd's grooming story in the comments section below?
Affiliate link disclosure: Links in this article marked with an * are affiliate links, and we may receive a small commission if you purchase these products. However, we selected them for inclusion independently, and all of the views expressed in this article are our own.
References and Further Reading